The performance and lifespan of your camera are greatly affected by the batteries you use. To help you get the most out of your gadget, our guide will explain the various types of camera batteries, how to extend battery life, top camera batteries, and more.
Types of Camera Batteries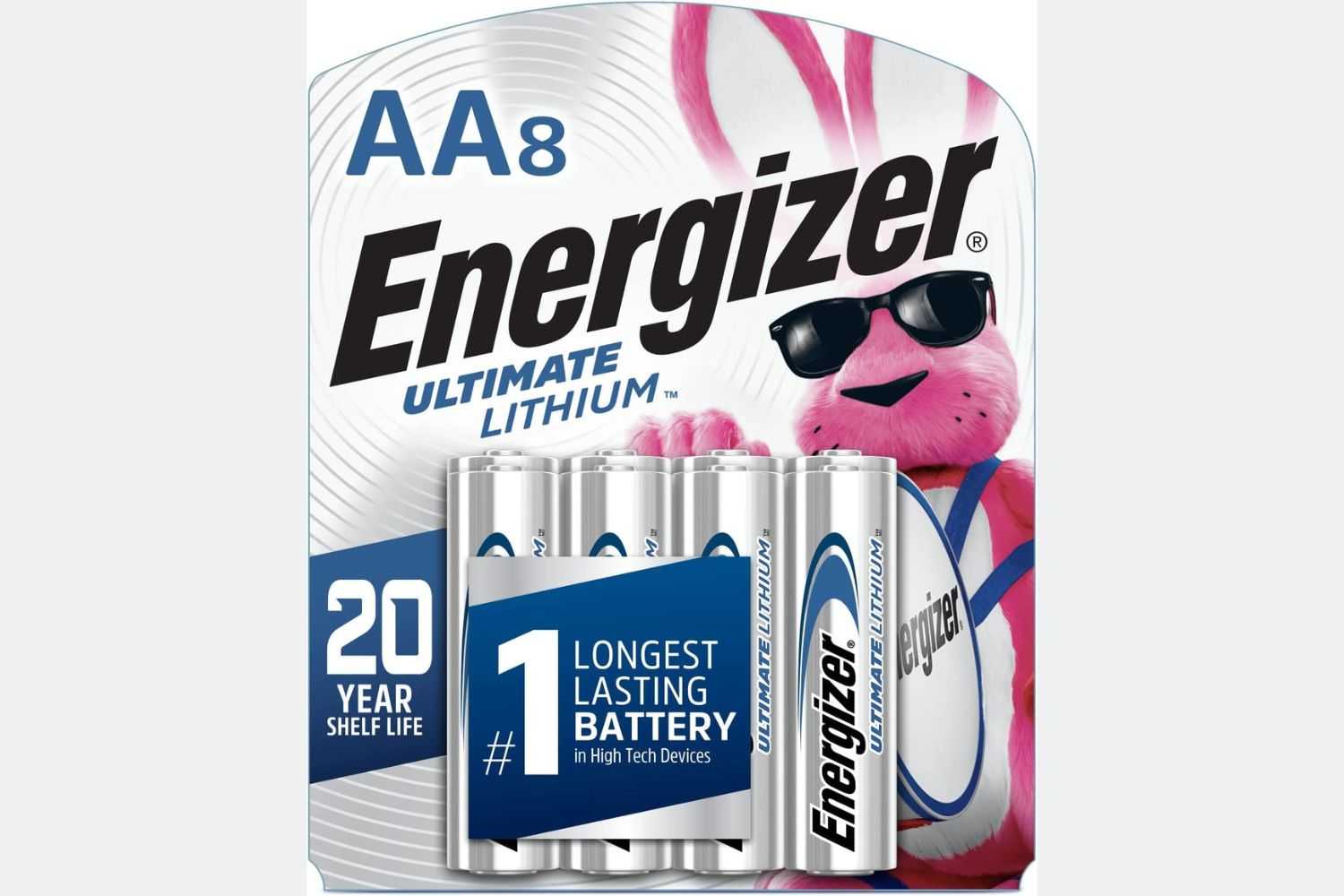 Image credit: amazon.com
These batteries are among the widespread forms used in top-quality cameras with comparatively low power usage, like mechanical SLRs and amateur film cameras. They have the highest energy density of every battery cell, which translates to excellent energy storage and durability since these camera batteries are tolerant to temperature changes. Lithium batteries can utilize their nominal capacity to the maximum because they work until they are almost totally discharged. Despite being expensive, these batteries are weatherproof and ideal for heavy use.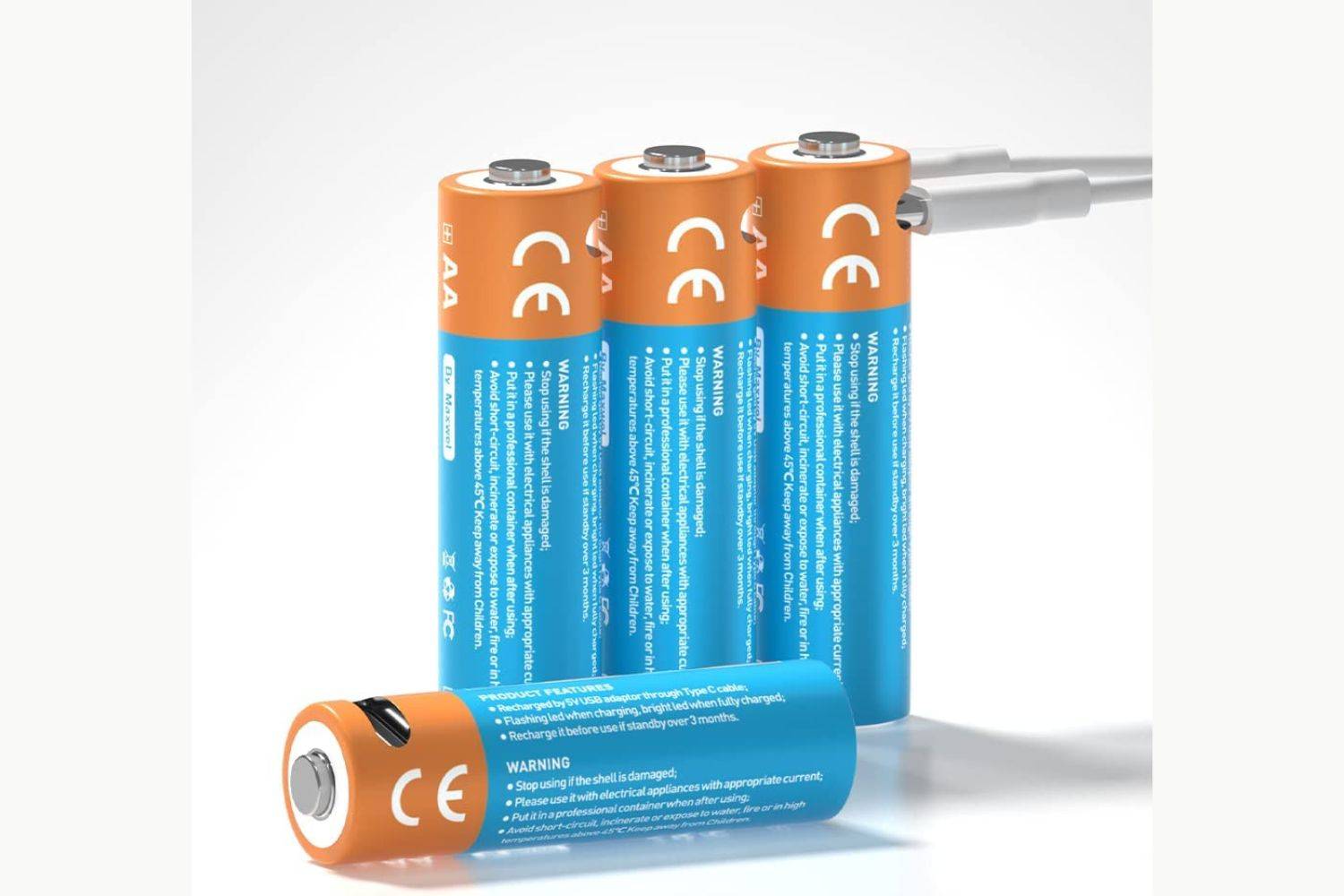 Image credit: amazon.com
Lithium-ion batteries are great for digital cameras that function in high currents, PDAs, mobile gadgets, and laptops; they can also be incorporated into a camera. These camera batteries have excellent discharge voltage and consume a lot of energy. They can manage about 500 to 3000 recharge cycles, making them last longer when taking digital photos. Lithium-ion batteries have a low self-discharge rate, and many businesses now provide rechargeable lithium batteries. They can function in a variety of temperatures and discharge currents.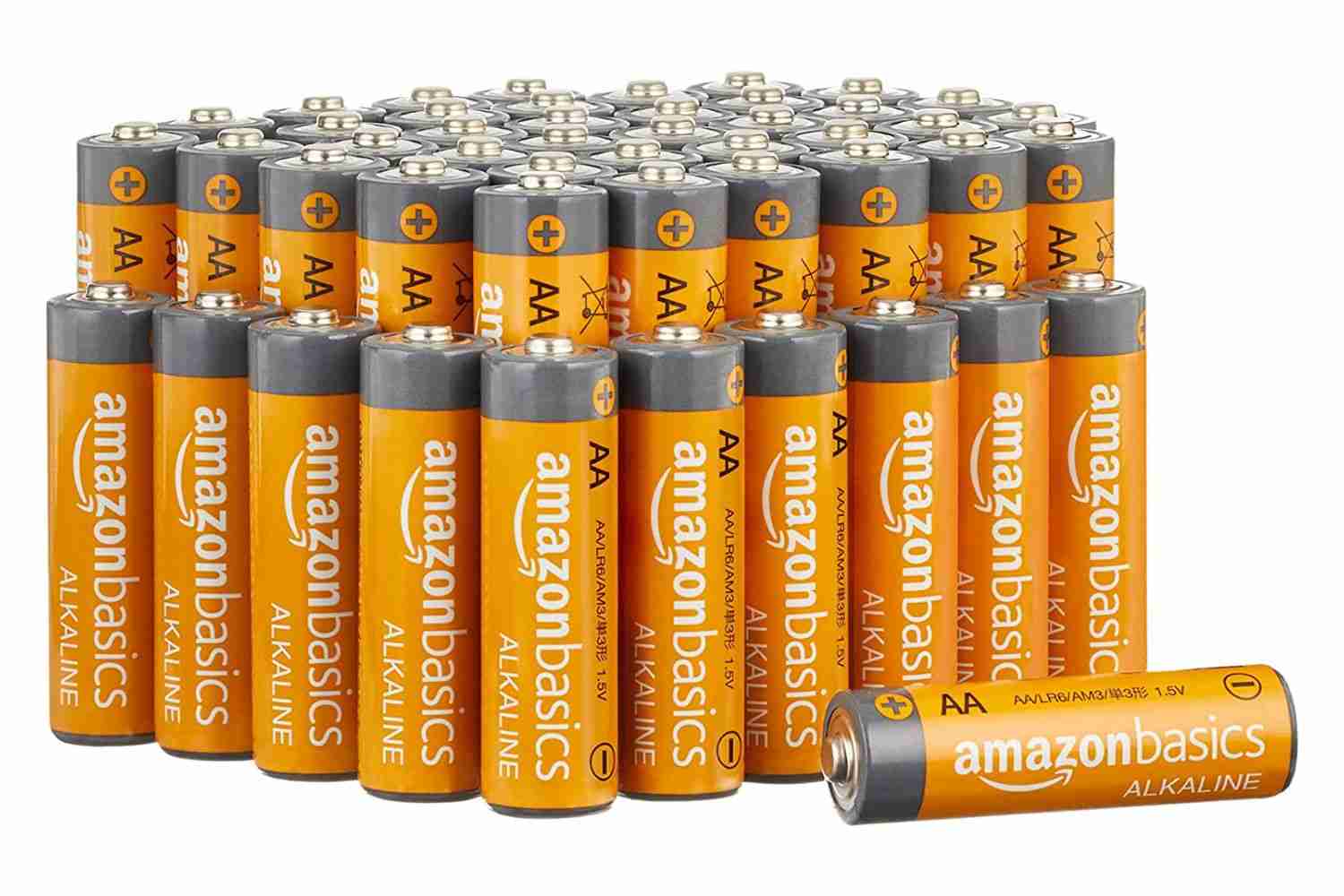 Image credit: amazon.com
Alkaline batteries are inexpensive, simple to dispose of, and very commonly used in amateur film cameras and accessories like flash units. However, they cannot be used in digital gadgets since they consume a lot of energy. These batteries have longevity and can last 4-5 years more than zinc carbon cells plus, they have better energy density than salt cells. When you start using them, they shrink, resulting in a slow reduction of the nominal voltage.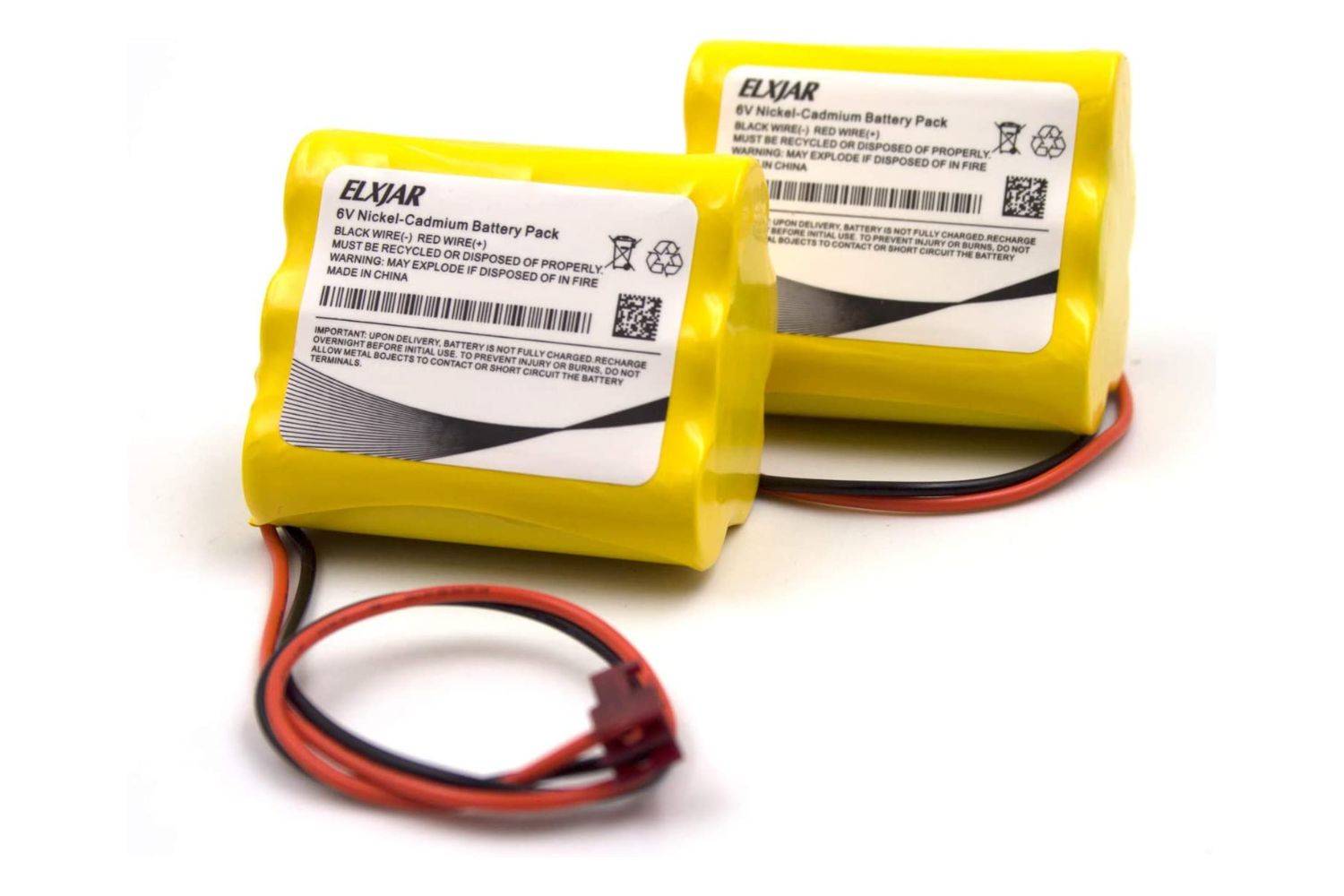 Image credit: amazon.com
Nickel-cadmium batteries are efficient because they are produced in the popular AA form factor and can be charged by many devices. You can use these batteries in affordable digital cameras and film cameras. They are relatively energy-consuming, low in weight, and can be regarded as rechargeable battery forms. NiCd batteries can tolerate about 500 to 1000 recharge cycles without significantly degrading their properties. Their downside is that they contain hazardous cadmium. Thus, it would help if you took caution while using or discarding them. It is difficult to ascertain the present charge state of these batteries. They have a memory effect which reduces their ability to maintain a charge because of the nickelate that forms in the negative cadmium electrode.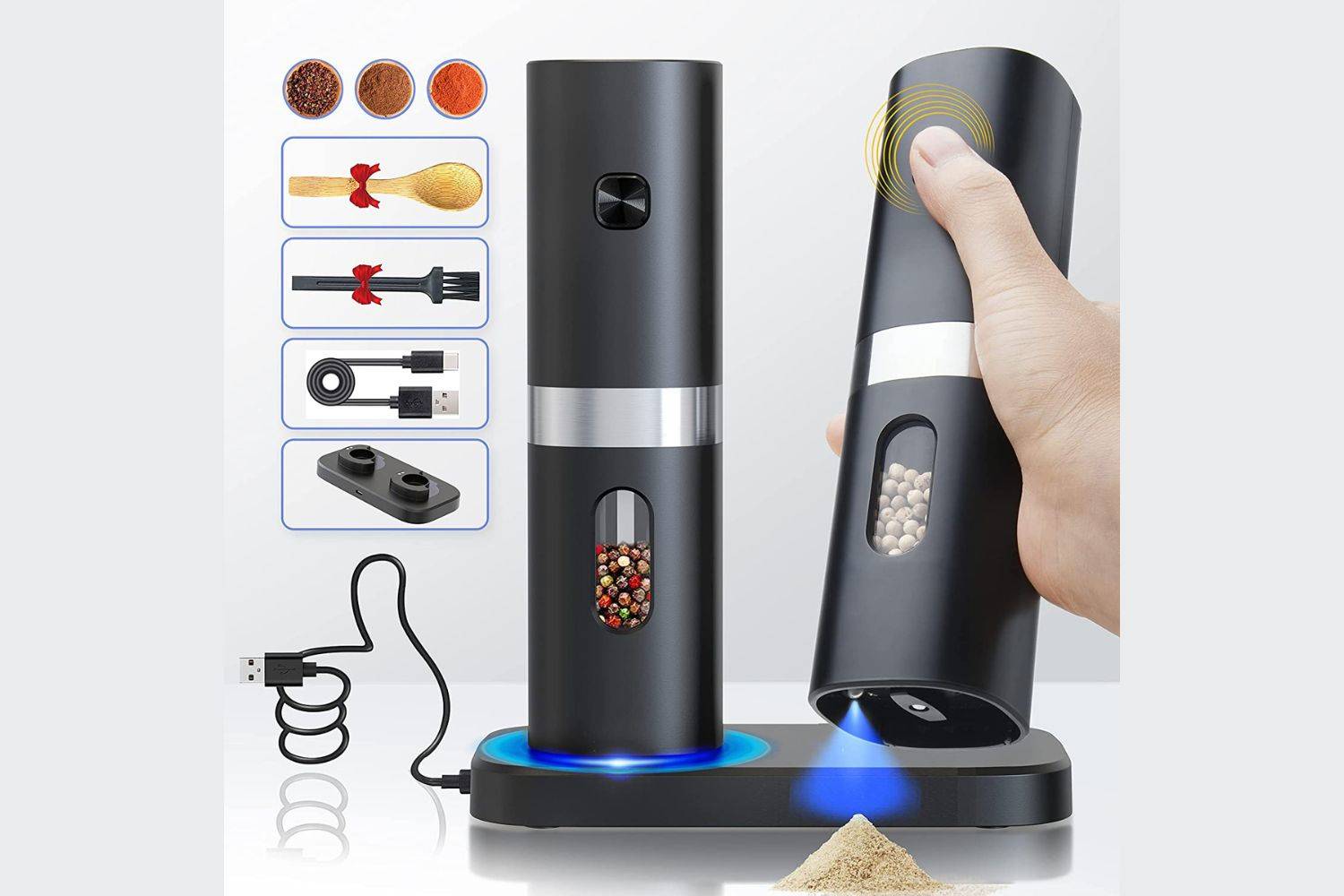 Image credit: amazon.com
Salt-based batteries are specifically zinc-carbon dry cells that employ a zinc cathode, an ammonium chloride electrolyte, and a manganese dioxide anode. Film cameras primarily use salt batteries to power a low-power flash or rewind film. Thanks to their unique properties, these batteries can regenerate during an operation break, extending their expected lifespan. They typically have a limited lifespan, and temperature changes can affect how effectively they are used. Saltbatteries are affordable though you cannot utilize them in digital gadgets due to their specific power and limited capacity.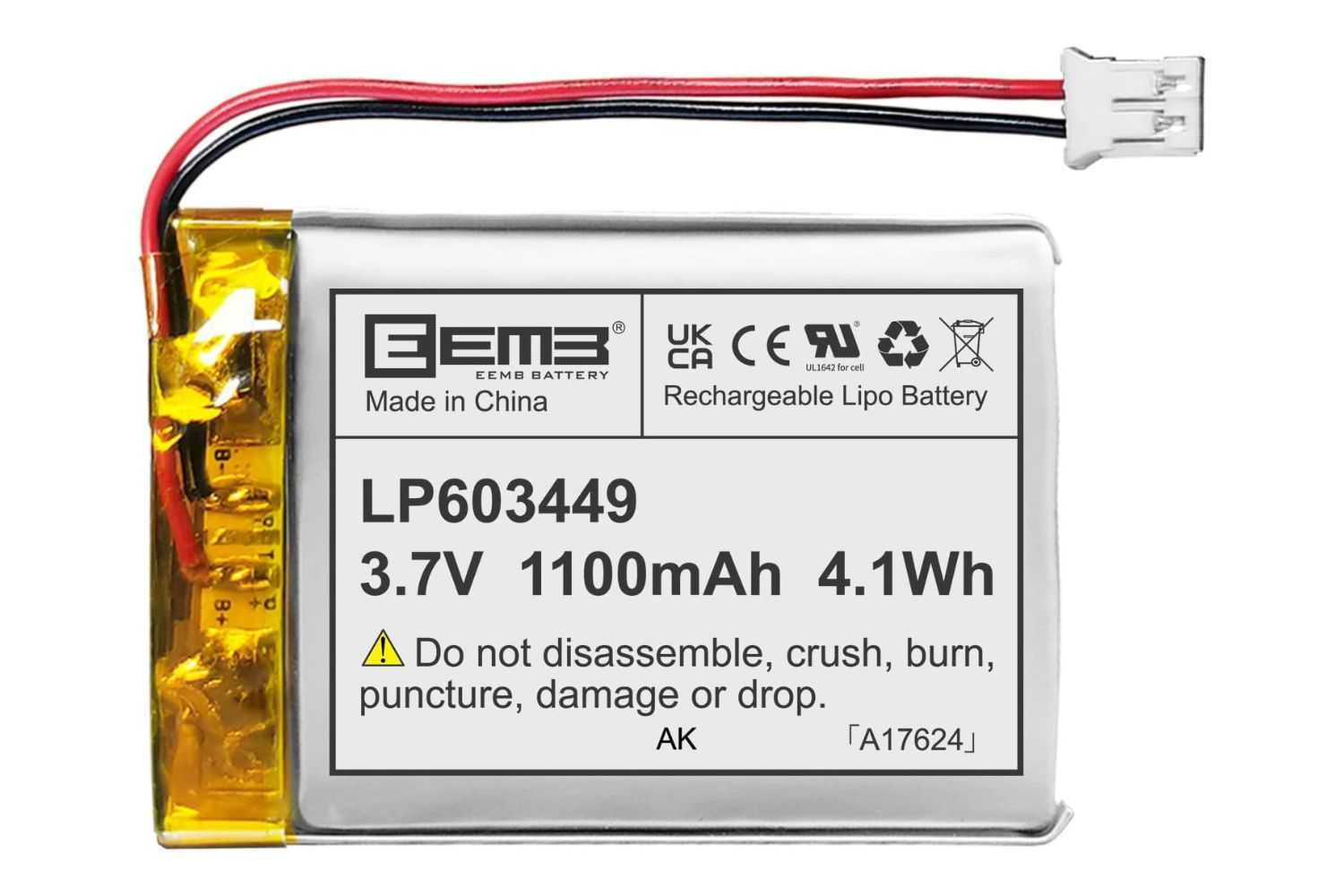 Image credit: amazon.com
Li-Pol batteries have substituted lithium-ion batteries. The critical distinction between them and equivalent lithium-ion batteries is that lithium polymer batteries can store around 20% more power than those with the same specific gravity. For usage in a wide range of portable devices, a new range of rechargeable power sources with enhanced particular characteristics has been developed. They can be produced in different plastic geometric forms, guaranteeing their lightweight and skinniness because they don't have an exterior metal body. Li-Pol batteries are utilized more frequently in modern digital photography equipment, whose designers work to make their products smaller and energy efficient.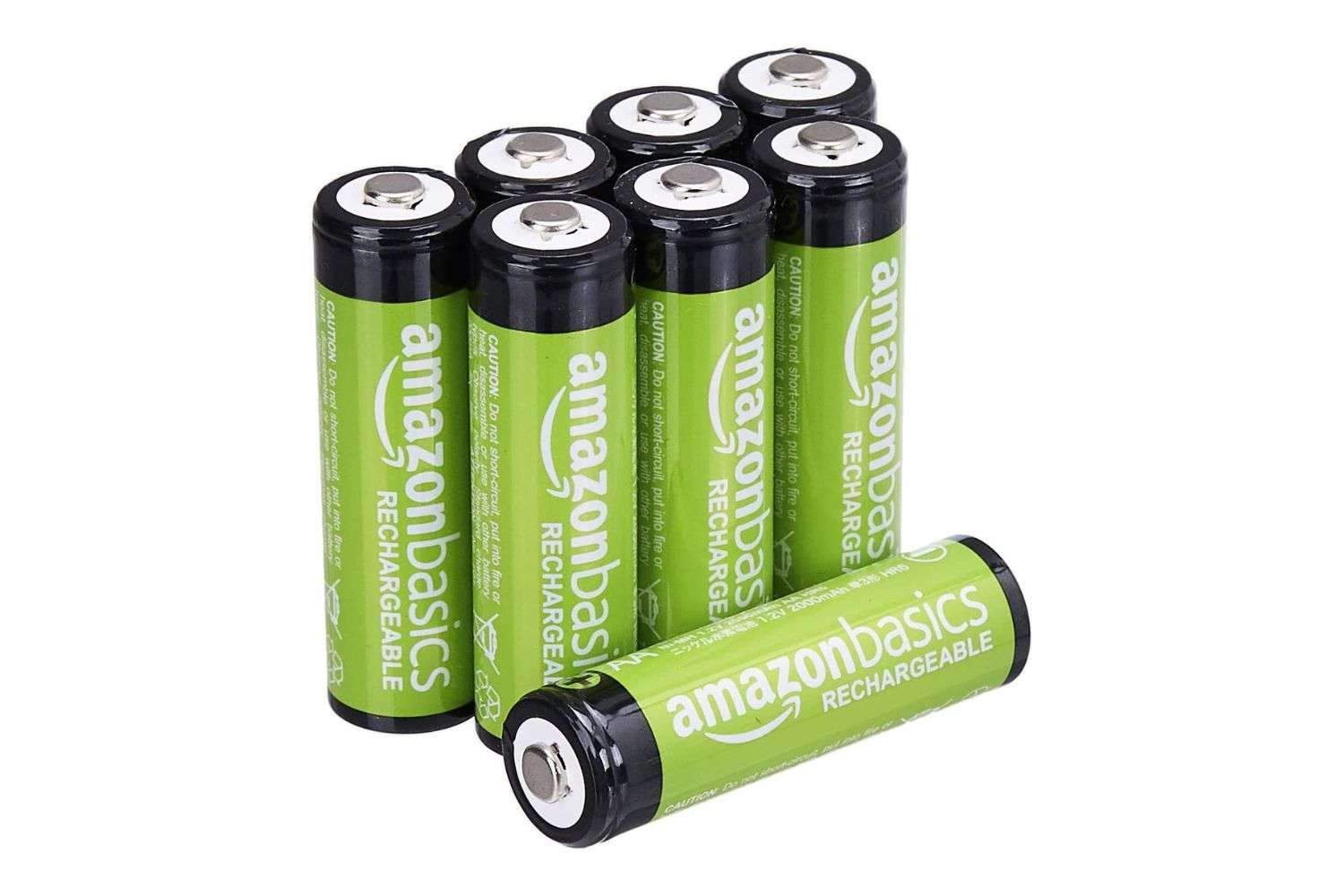 Image credit: amazon.com
NiMH batteries use a hydride cathode and a nickel anode; therefore, they do not contain poisonous cadmium or memory effect. They have a greater energy consumption than NiCd batteries; thus, a digital camera can survive roughly 50 % longer. NiMH batteries can only function in a limited range of temperatures of about -10 to +40 ˚ C. Their shortcomings include the following:
They can lose up to 5% of their charge daily due to self-discharge
They produce heat while charging and may heat substantially when completely charged. Therefore various batteries of this kind require multiple chargers.
Disposable vs Rechargeable
Disposable
Disposable batteries generate energy through chemical processes, causing permanent changes to the electrolyte, cathode, and anode. Consequently, such batteries may only be tossed away after being discharged; it is not possible to recharge these cells. These batteries are employed in most digital point-and-shoot cameras with small storage capacities, limited shooting time, or high image quality. Several digital cameras work with disposable batteries to supplement their built-in power source, and these batteries can be acquired from any online or offline retailer.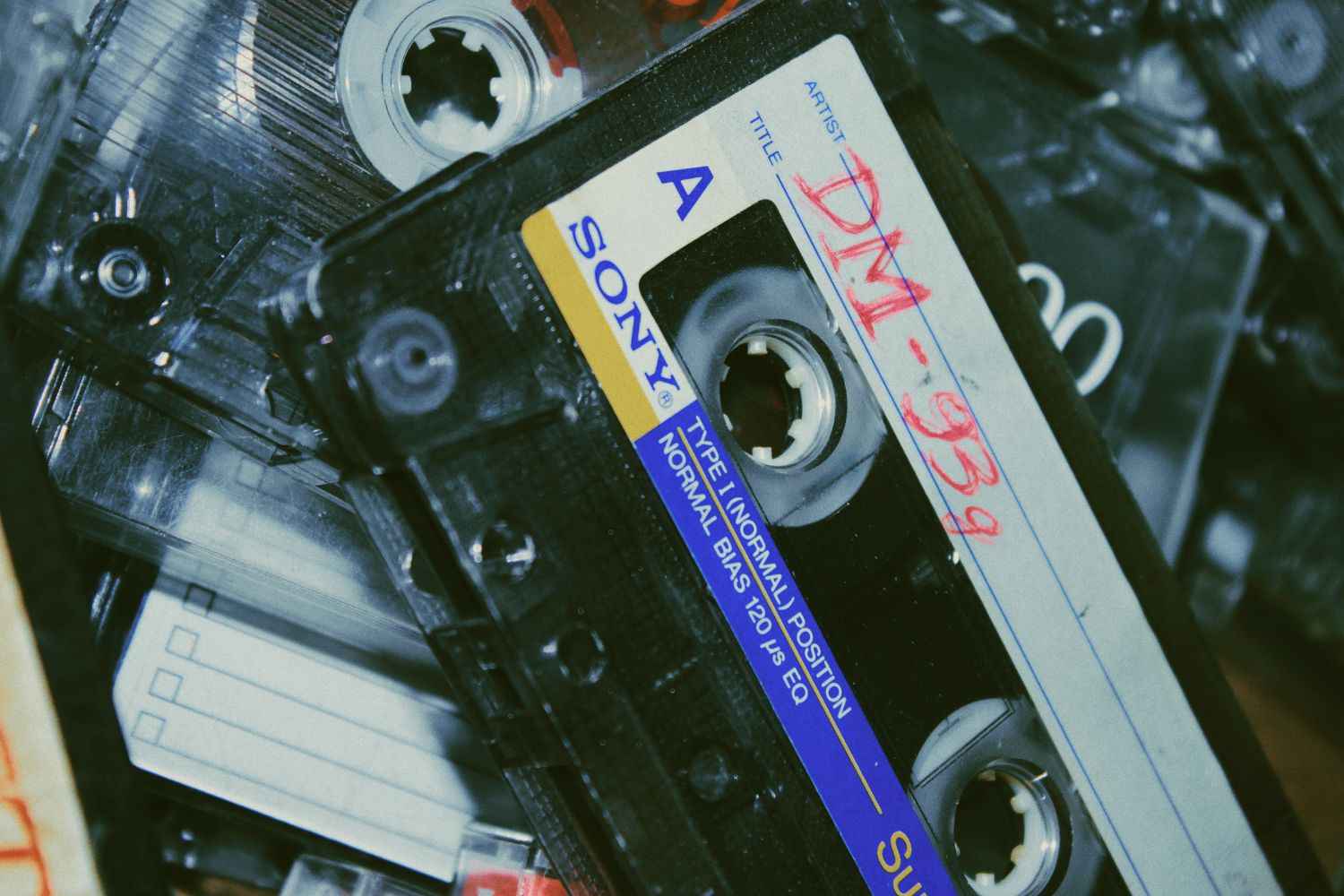 Photo by Nft Car Girl on unsplash
Rechargable
Rechargeable batteries store energy because chemical reactions within them are reversible. They can constantly be recharged when a direct current source is linked to its electrodes. You can use them for a considerable time without problems; they are inexpensive and readily available. Therefore, you can benefit from disposable batteries whenever you quickly need to power up, which makes them in demand. AA and AAA disposable batteries are used in digital photography. Rechargeable batteries can also be produced in housings that are typical AAA and AA sizes or include their distinctive design.
Name Brand vs. Third-Party Batteries
Name-brand batteries are made with the camera by the camera brand, also known as OEM (original equipment manufacturer). You can save money by choosing a name-brand battery manufacturer while looking for suitable rechargeable batteries for the camera. Third-party batteries/off-brand are batteries produced by companies that did not make the initial battery. Using a third-party battery is generally safe; however, we advise reading the battery's specifications beforehand.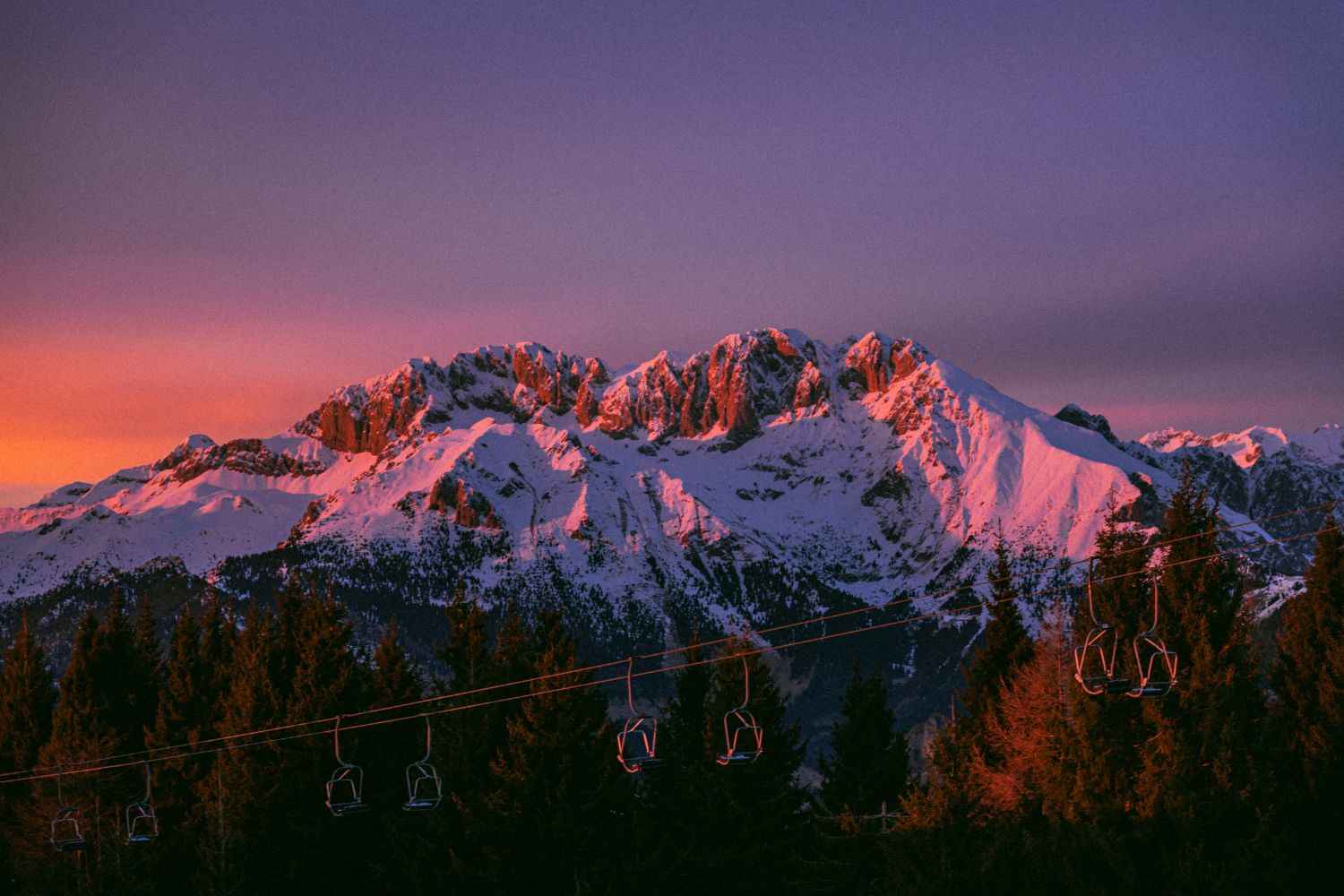 Photo by Fernando Meloni on unsplash
How to Extend Camera Battery Life?
Frequently charge the battery
The battery in your camera will inevitably lose capacity over time if you don't use it very often. However, regular battery charging is beneficial. Avoid completely discharging your battery before charging it because research has shown that a partial discharge is preferable to a full discharge.
Refrain from using the flash option
Refrain from using the camera flash as much as possible, as this can severely drain your battery. Alternatively, use ISO settings or exposure to get photos with good quality. You can put your camera on power saving mode or standby mode that maintains readiness for photo opportunities to reduce power consumption.
Lower or switch off the camera's LCD
Your camera's LCD screen can be a terrific tool for taking better pictures; however,  it also severely depletes batteries. You may switch off the LCD screen on most recent DSLRs and portable and mirrorless cameras, which can significantly extend battery life. When your camera lacks an optical viewfinder or if you cannot stand to give up the LCD screen, consider lowering the screen light.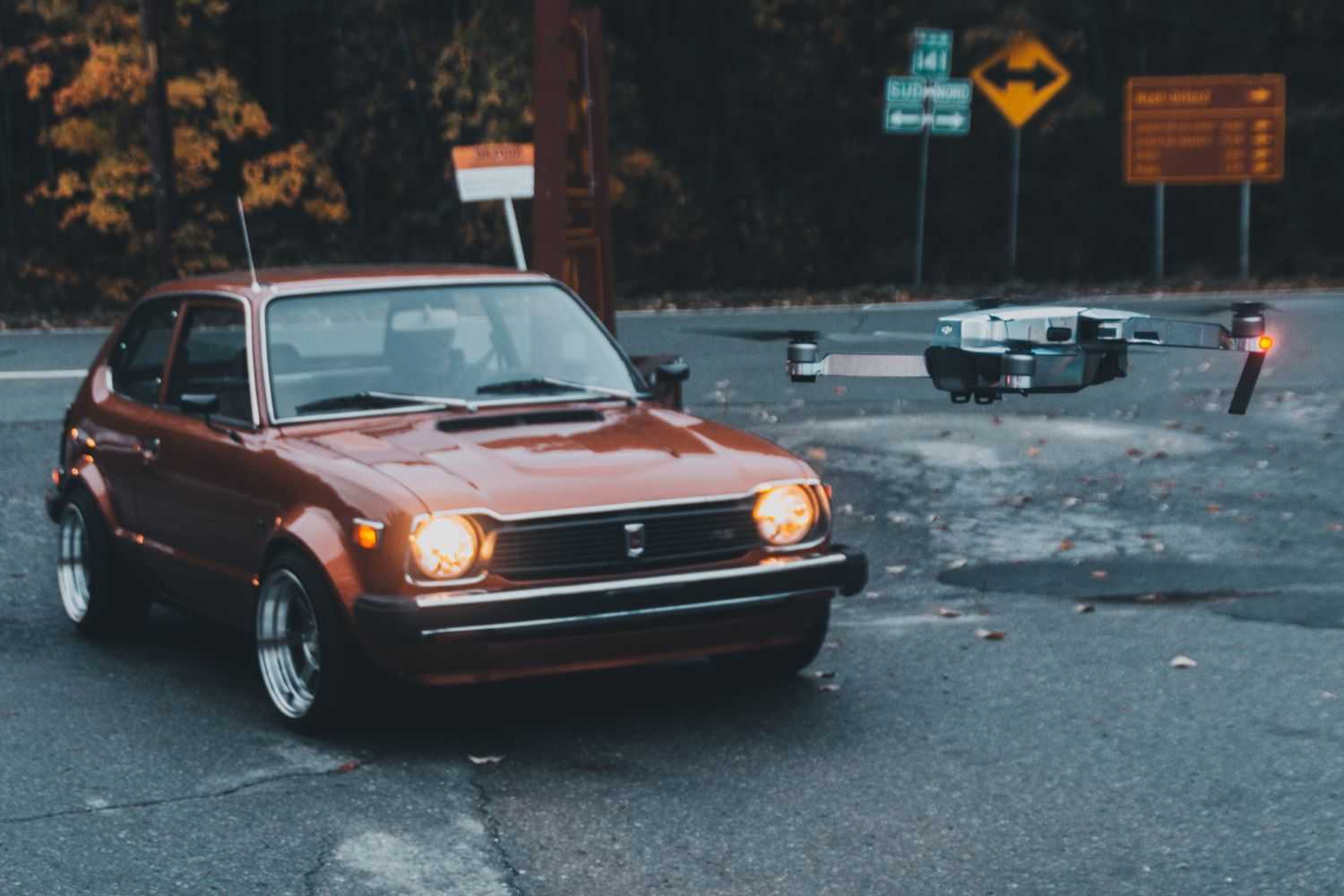 Photo by Nicolas Cool on unsplash
Remove batteries from devices while not in use
It is advisable to take out batteries from your camera if you are not using it. Since rechargeable batteries lose strength over time, it is best always to have a spare available.
Ensure the batteries stay warm
Batteries should not be extremely cold or hot and are susceptible to severe temperature changes, which can change their capacity. Batteries would rapidly lose their ability if exposed to sunshine or other heat sources for extended periods. Therefore you should keep your batteries in a good temperature range.
Limit the use of zoom/focus
Zoom and focus are essential functions of the camera though they can deplete the batteries. Use basic logic when focusing and zooming in on the basics, and avoid pressing the shutter button halfway too frequently since this will reset and refocus the camera continuously. It is advisable to use an optical viewfinder if your camera has one.
Best Camera Batteries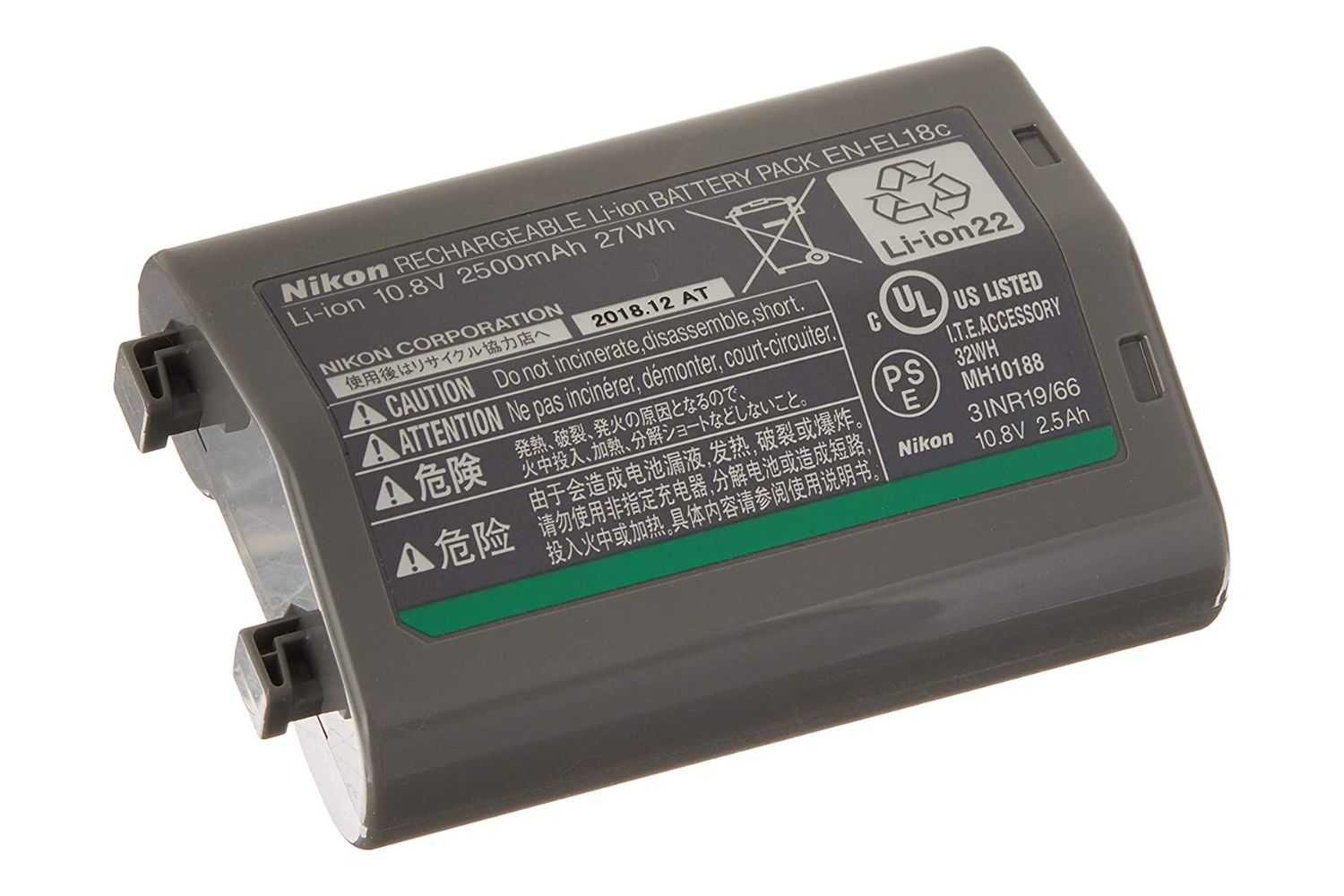 Image credit: amazon.com
Specifications
Compatible with Nikon D6, D 5, D4, and D4s
The capacity of 2500 mAh
Pros
It is light
It has a large capacity
Cons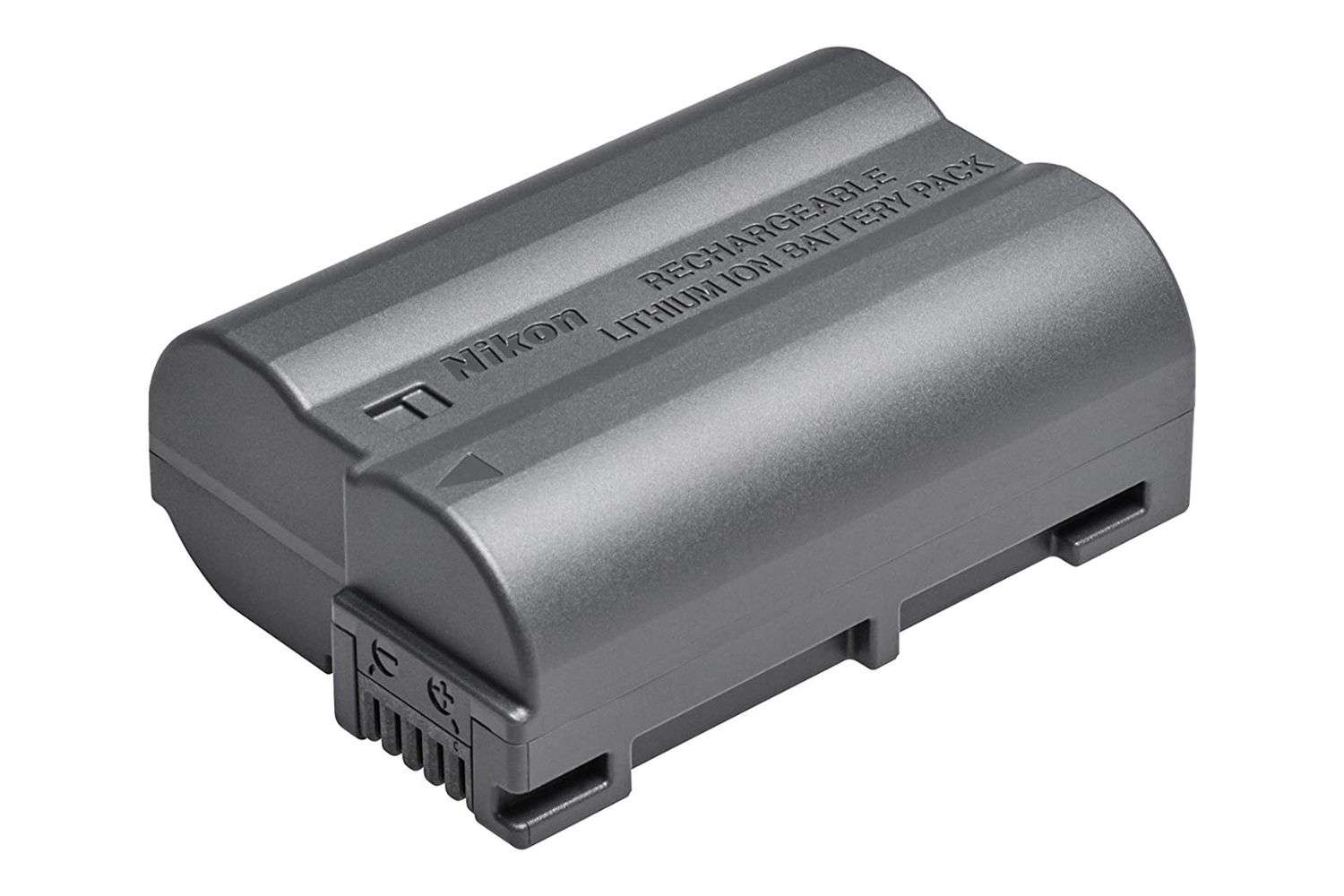 Image credit: amazon.com
Specifications
Compatible with the following Nikon brands: Z 7, Z 6, D 780, D610, D7200, D7500, D850 and D810.
It holds a capacity of 1900mAh
Pros
They are lightweight
They are durable
Cons
They are not compatible with many cameras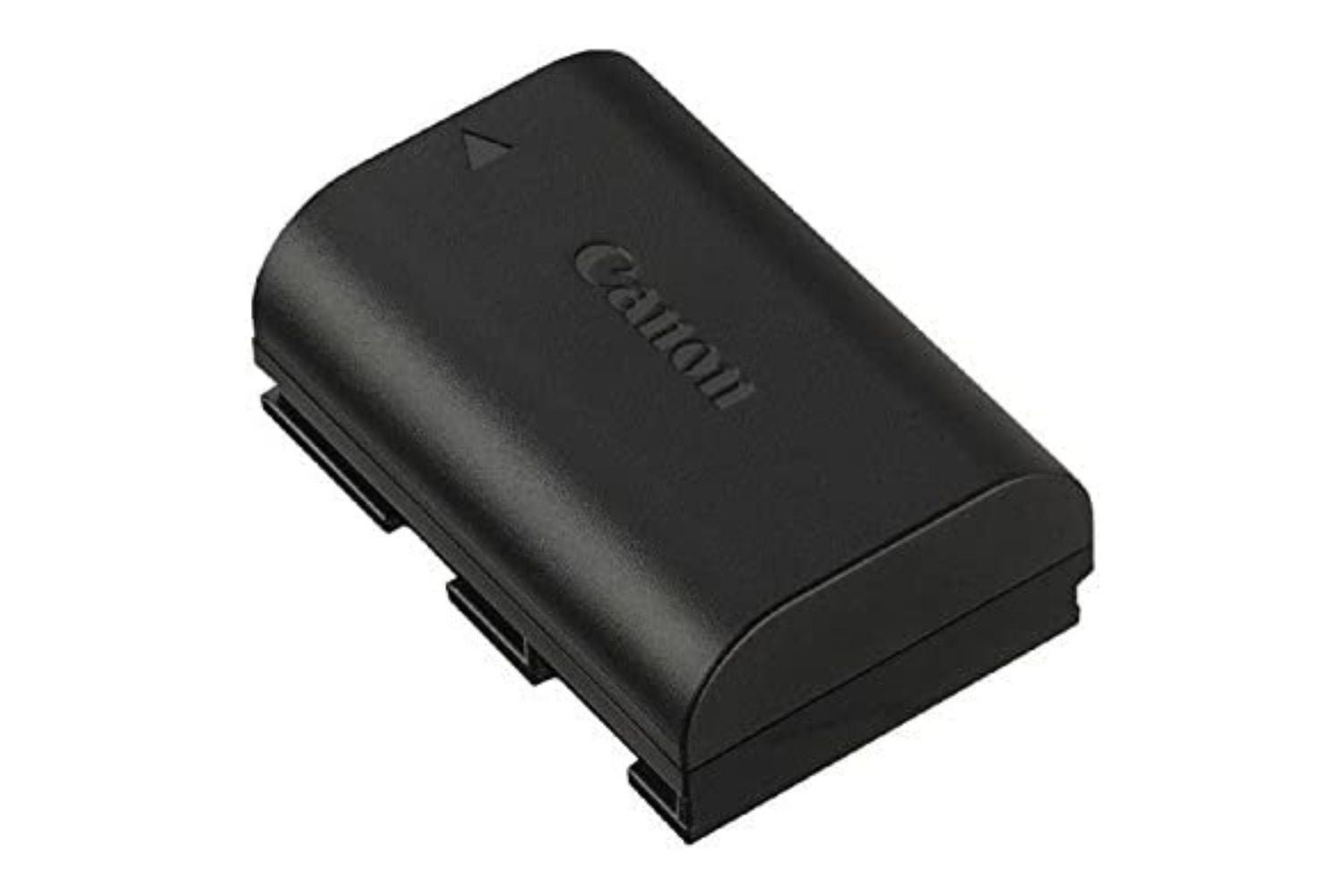 Image credit: amazon.com
Specifications
Compatible with the following Canons: EOS DD Mark III, EOS 5D Mark II, EOS 6D, EOS 6D, EOS 7D, EOS 7D II, EOS 60D, EOS 60Da, EOS 70D, EOS 80D, EOS 90D, EOS R, EOS R5, EOS 5DS AND EOS 5DS R.
It has a capacity of 1865 mAh.
Pros
It is suitable for many Canons cameras
It is made by canon
Cons
They can damage the camera batteries if they are not compatible.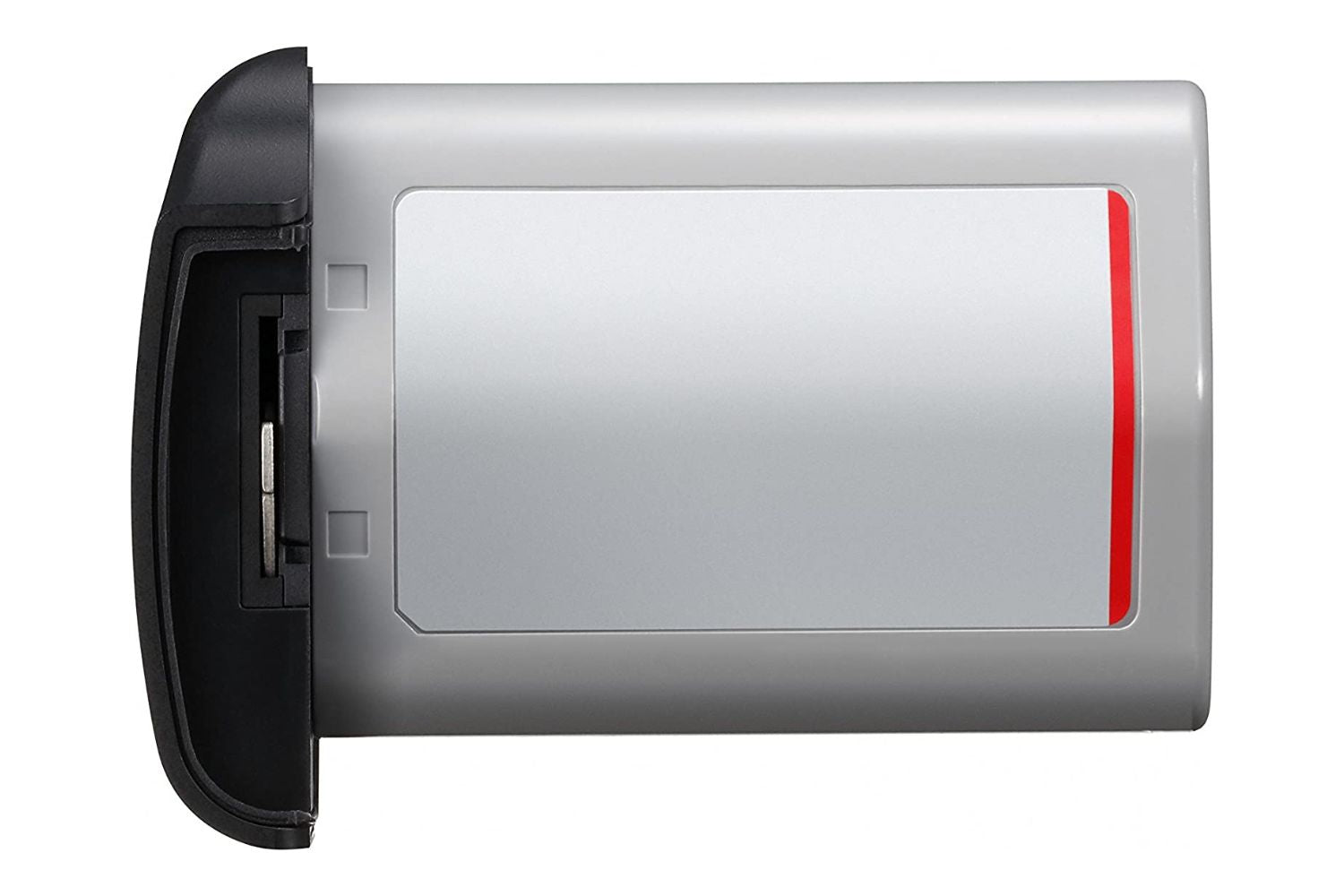 Image credit: amazon.com
Specifications
It is compatible with the following Canon versions: Canon EOS R3, EOS-1D X, EOS-1D X Mark II, EOS-1D C, EOS-1D Mark III, EOS-1DsMark III, EOS-1D Mark IV, EOS 1D X Mark II.
It holds a capacity of 2750 mAh
Pros
It is not that heavy
It is an original canon battery that works perfectly.
It can last for a long time
Cons
They can cause an error to your camera battery if not compatible.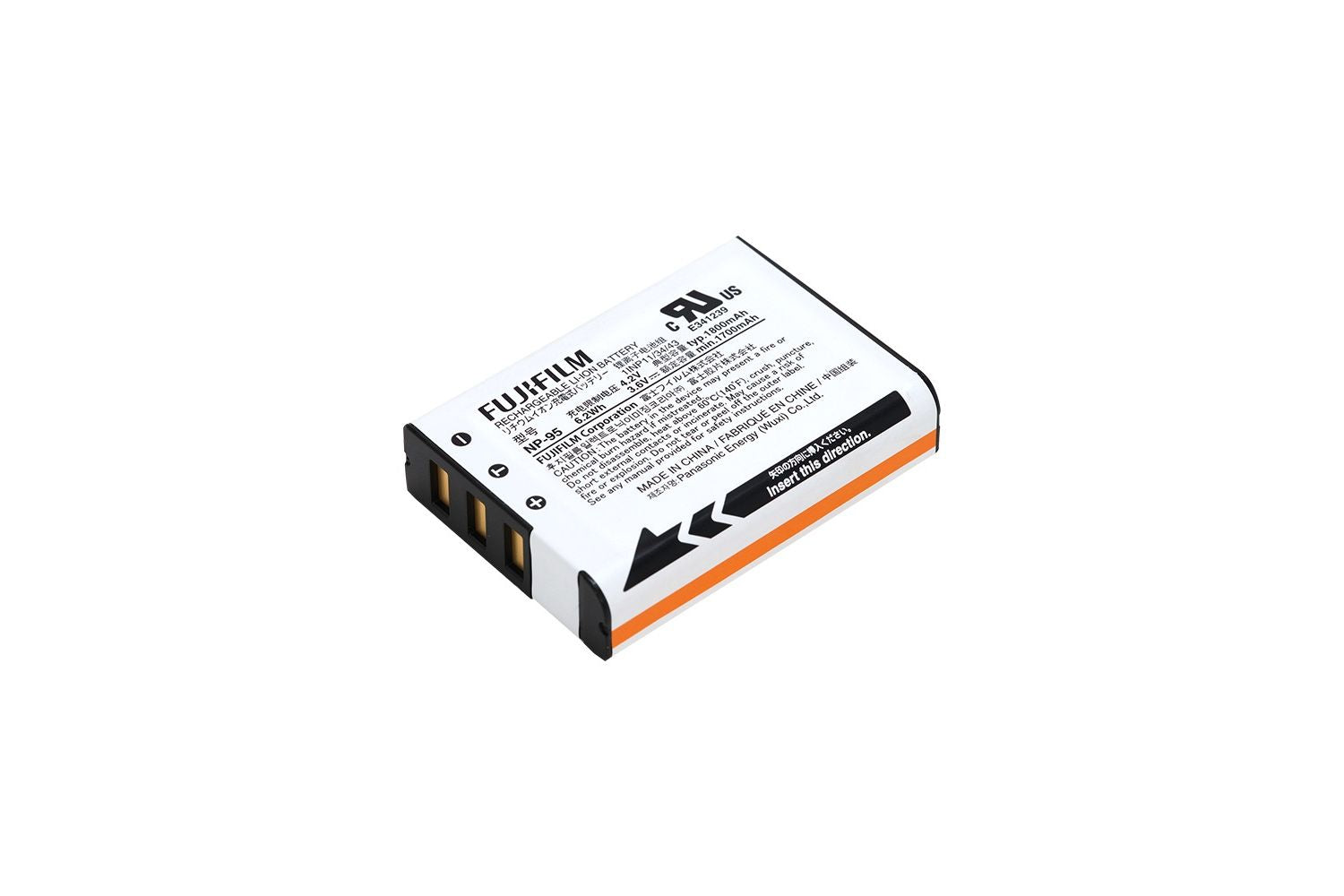 Image credit: fujifilm.com
Specifications
Compatible with Fujifilm X70, Fujifilm X100, Fujifilm X100T and Fujifilm X100S
It can hold a capacity of 1800 mAh
Pros
It has good charges
It works perfectly
Cons
It is not compatible with most cameras.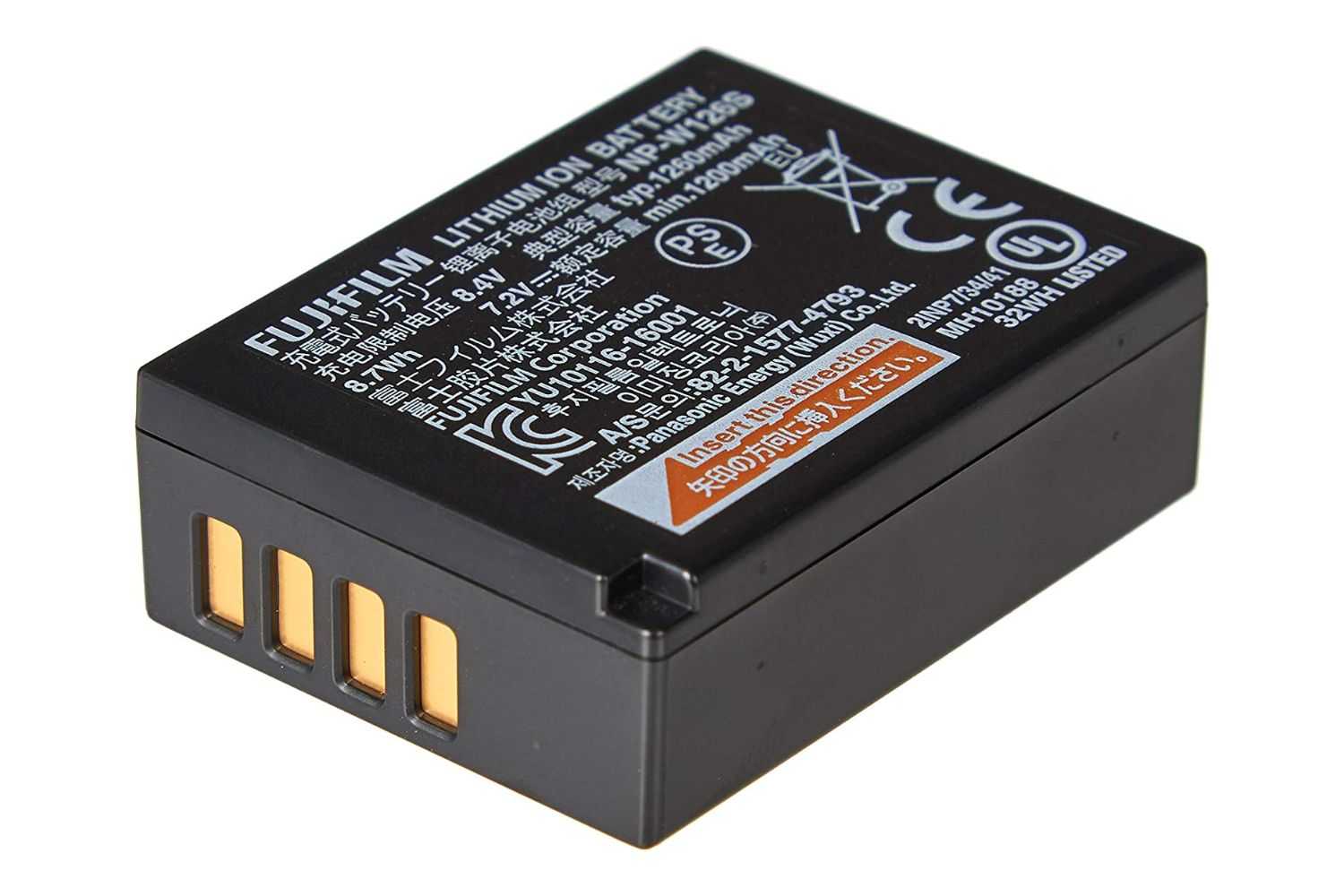 Image credit: amazon.com
Specifications
Compatible with the following Fujifilm versions: Fujifilm X-Pro3, FinePix HS30EXR, X-Pro2, X-Pro1, FinePix HS33EXRX-T3, X-T2, X-T1, X-T10, X-T20, X-T30, X-T200, X-E2S, X-E2, X-E1, X-M1, X-A3, X-A2, X-A1, X-A10, X100F, X100V, FinePix HS50EXr
It holds a capacity of 1260 mAh.
Pros
Ideal for a vertical power booster grip
It is an excellent-quality Fujifilm battery
Cons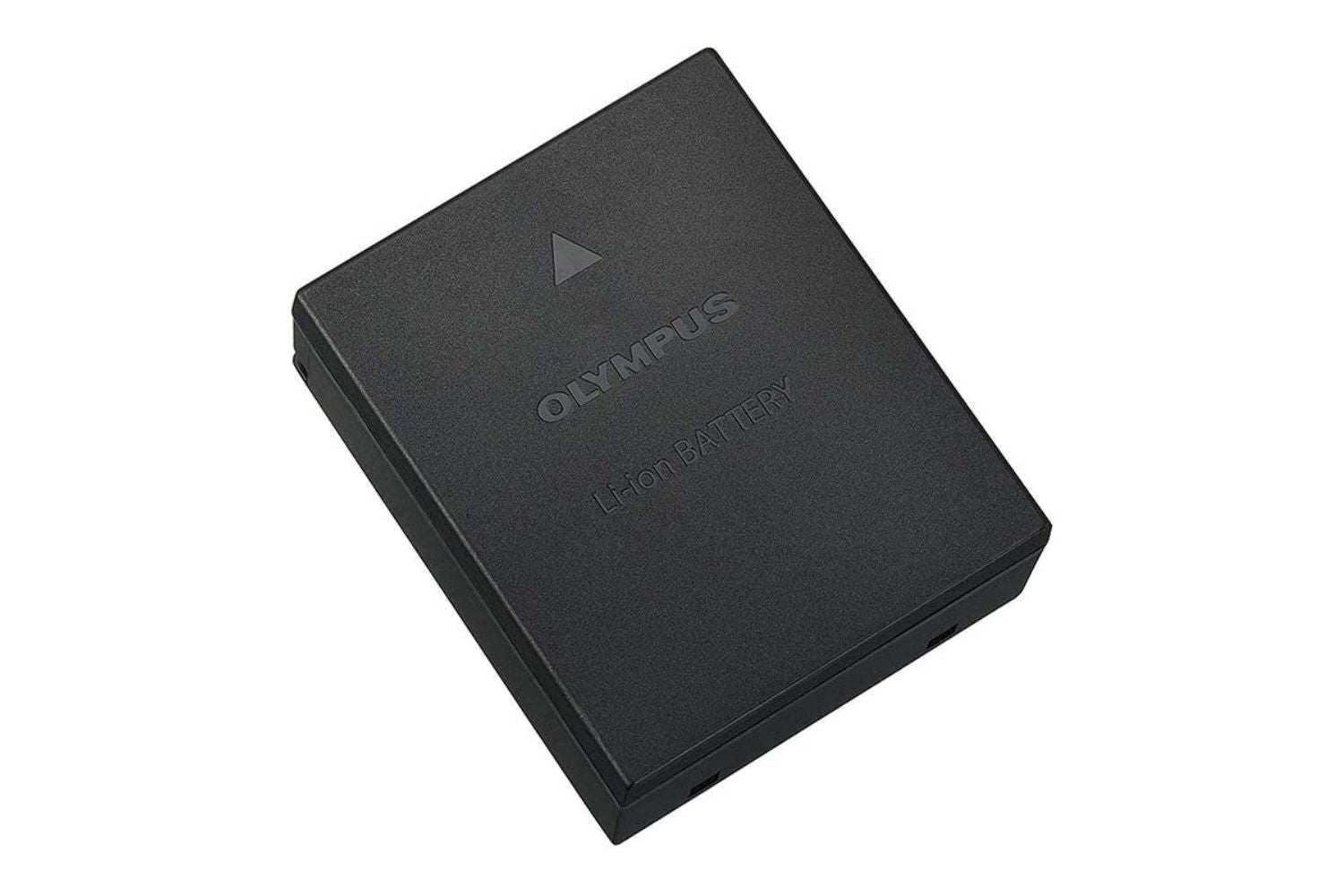 Image credit: amazon.com
Specifications
Compatible with the following camera brands: Olympus OM-D E-M5 Mark II, OM-D E-M1 Mark II, OM-D E-M1 Mark II, and OM-D E-M1X.
It holds a capacity of 1720 mAh
Pros
The unit is portable and tiny.
It holds a charge well.
Cons
Third-party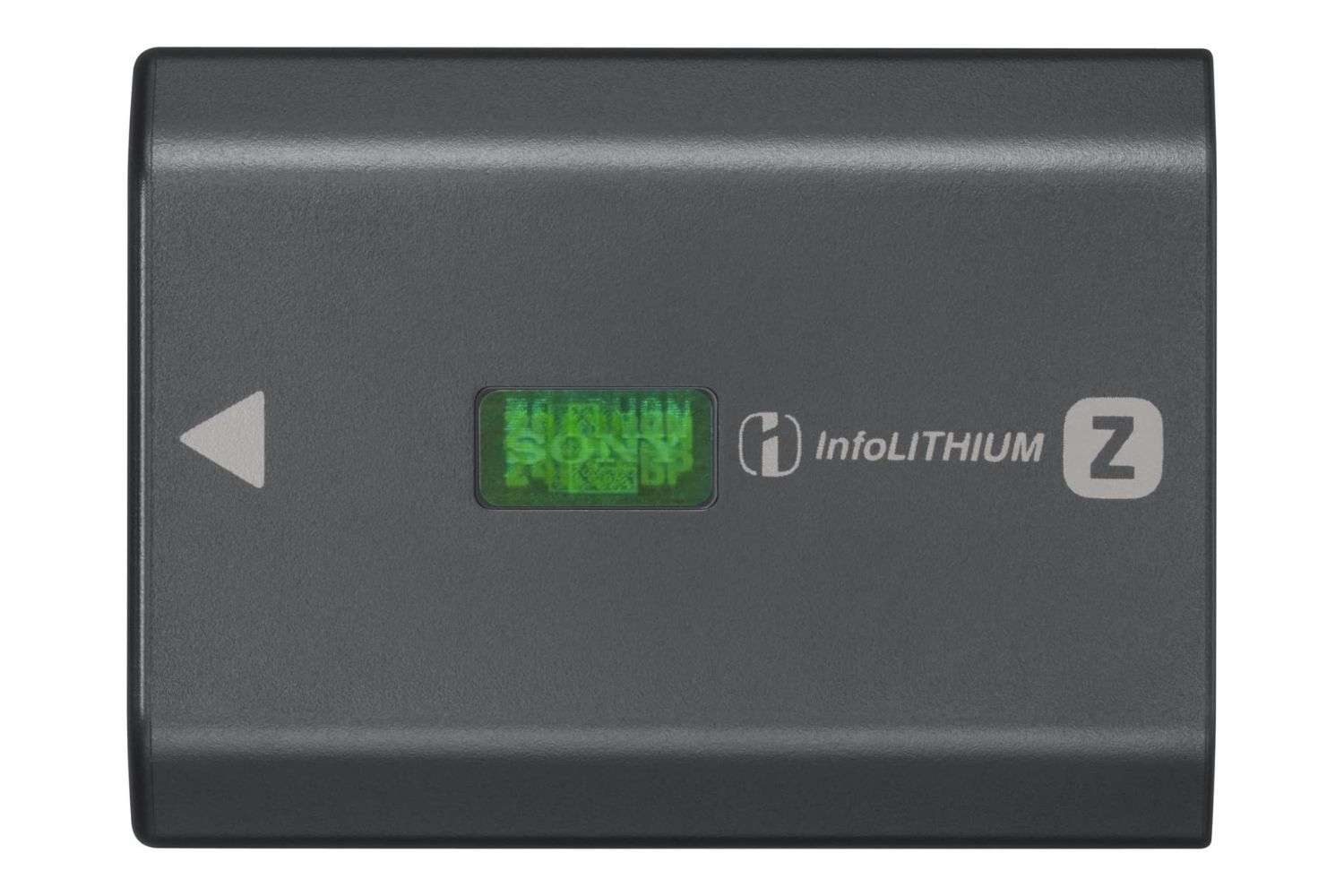 Image credit: amazon.com
Specifications
Compatible with Sony A7RIV, SONY A9 A7III, SONY A 6600, and SONY A9 A7III
Holds 2280 mAh
Pros
It has multiple charging options
It has an LCD that shows your battery status
It is lightweight
Cons
It comes with a weak battery power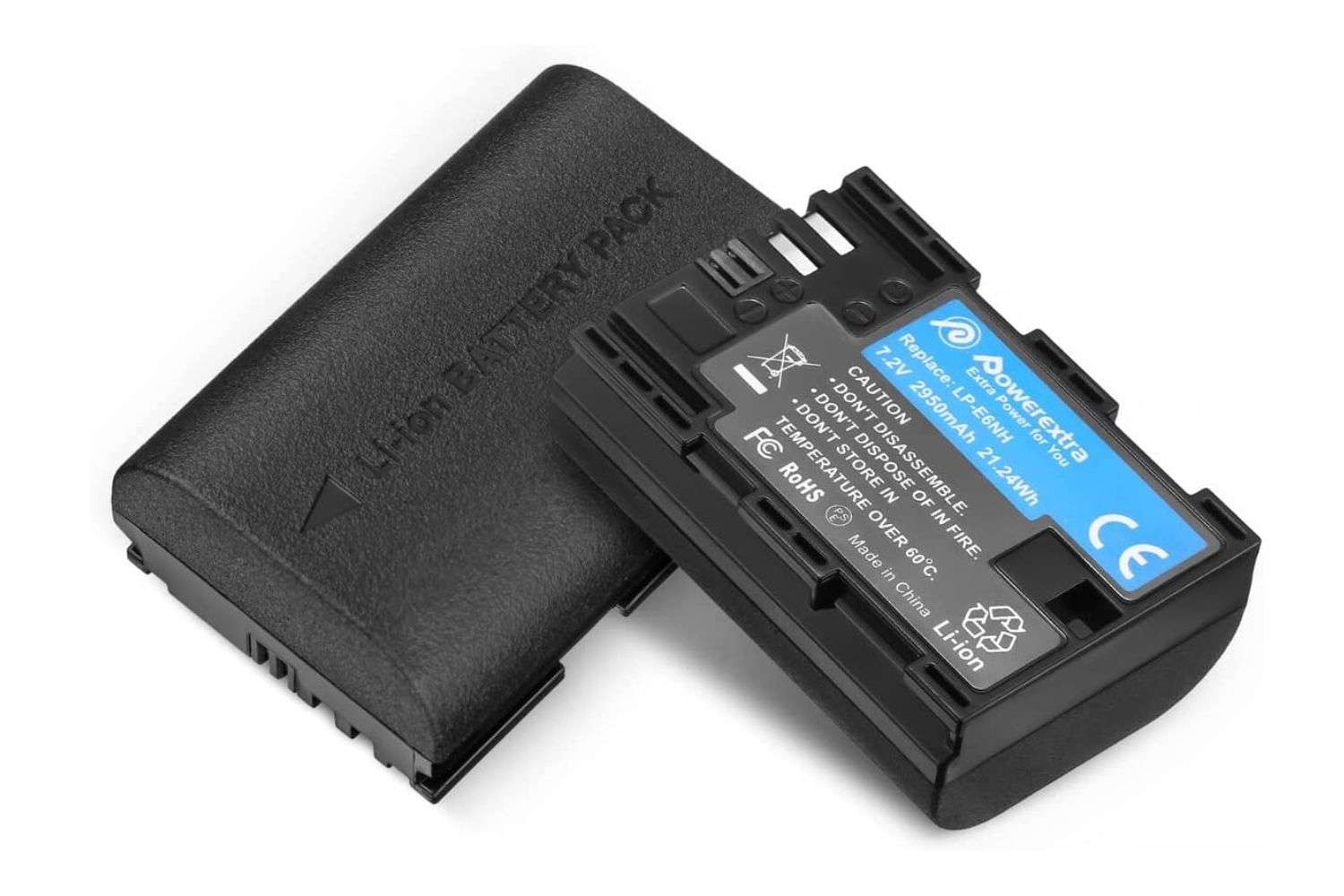 Image credit: amazon.com
Specifications
They hold a capacity of 2950 mAh
Compatible with Canon 90D, R6, R5,80D,60D,5D,6D II,7D Mark II,7D,5D IV, 5 D II, 5D III, R6, A R5
Pros
It is ideal for traveling
It works perfectly like the original
Cons
They do not last for long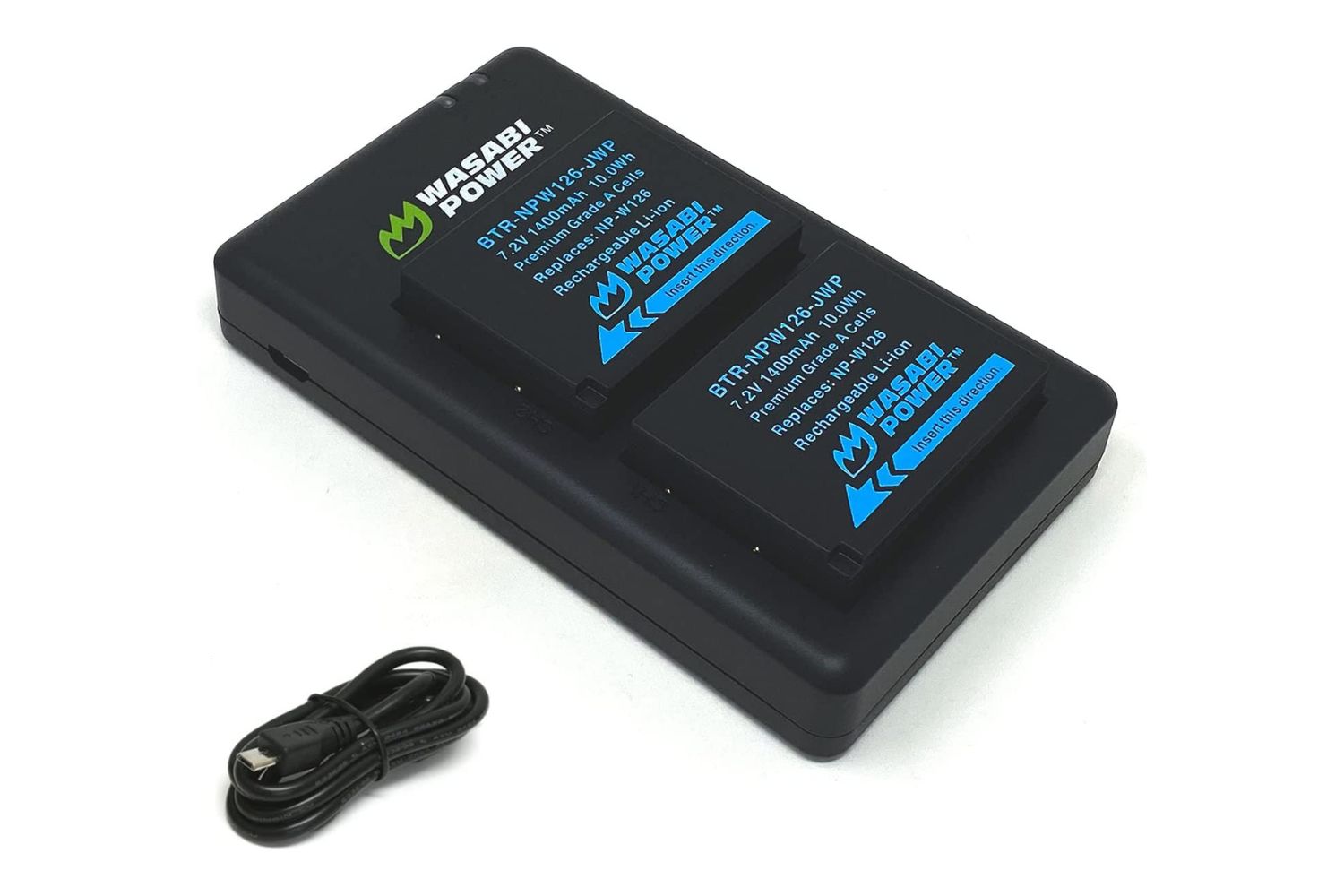 Image credit: amazon.com
Specification
It holds a capacity of 1400 mAh
Compatible with Fuji X-T 200, X –T100, X100F, X-S10, X100V, X-A 10, X-A5, X-E4, X-Pro2, X-T1, X-Pro3, X-T3, X-T4, X-T30, X-T10, X-T30 II
Pros
These batteries are as good as OEM
It works well without errors
Cons
They do not hold energy for long.
Conclusion
There are many camera battery types, each with its benefits and downside. Some are disposable, and others can be renewed. To ensure that your battery lasts longer, use the tips mentioned earlier. Making sure your desired batteries not only physically fit in your camera but also match the power load your camera requires to work correctly can be made easier. I hope this article will help you find the best battery for your camera.
If you like this article, please share it! Be sure to join our FB Group: https://www.facebook.com/groups/Katebackdrops/ to share your ideas! You can also receive free articles, updates as well as discounts information from https://www.katebackdrop.com/ and our FB Group.