Thanksgiving is a time for family, friends, and good food. It's also a great opportunity to take some fun family photos. If you're looking for some inspiration, we've got you covered.
In this blog post, we will share 15 family photo ideas that will help make your Thanksgiving photoshoot unforgettable. So get ready to capture some amazing memories.
Thanksgiving Photoshoot Ideas for Family Member
Take a Picture of Someone Picking Out a Pumpkin From the Pumpkin Patch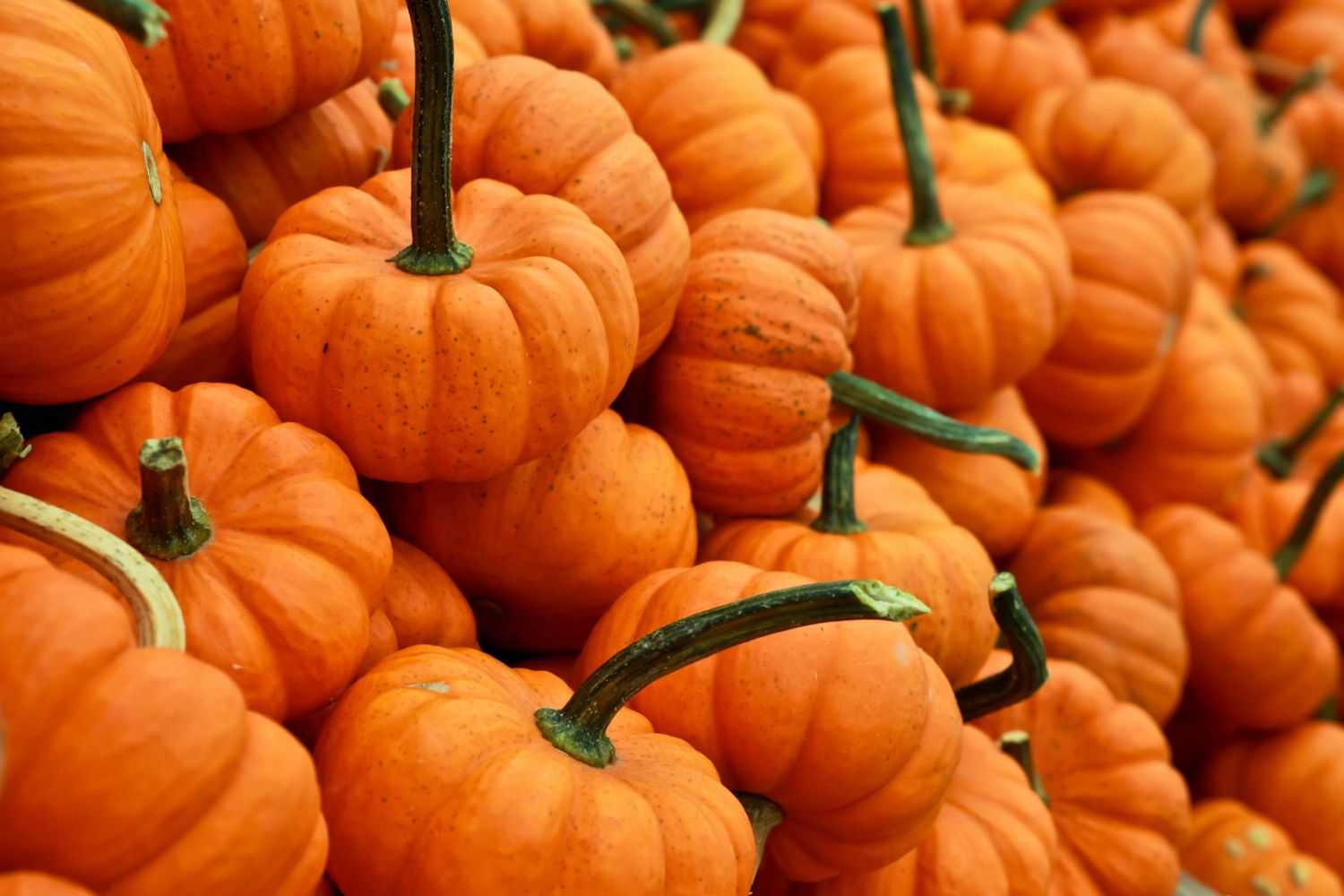 Photo by Gabby Orcutt on unsplash
Around Thanksgiving, people all over the country head to their local pumpkin patch to pick the perfect pumpkin for their holiday decor. While the pumpkin can be a great decoration, picking it out can also be captured in a photo.
For a fun Thanksgiving photoshoot idea, have a family member dress up in their best fall outfits and pose with a pumpkin in hand.
Then, capture the moment as they search through the patch for the perfect pumpkin. Not only will this create a lovely keepsake, but it will also document an annual tradition that can be enjoyed for years to come.
Shoot a Series of Photos Featuring Colorful Fall Leaves
This can be done indoors or outdoors, depending on your preferences. If you're shooting outdoors, look for a spot with lots of bright leaves in the background. Then, get your family members to pose in front of the leaves, capturing their smiling faces.
You can also ask them to hold Thanksgiving-themed props like pumpkins or turkeys. Bring colorful leaves into the house and arrange them around your subject if you're shooting indoors. Again, capture your family members' smiling faces as they pose amongst the Thanksgiving decorations.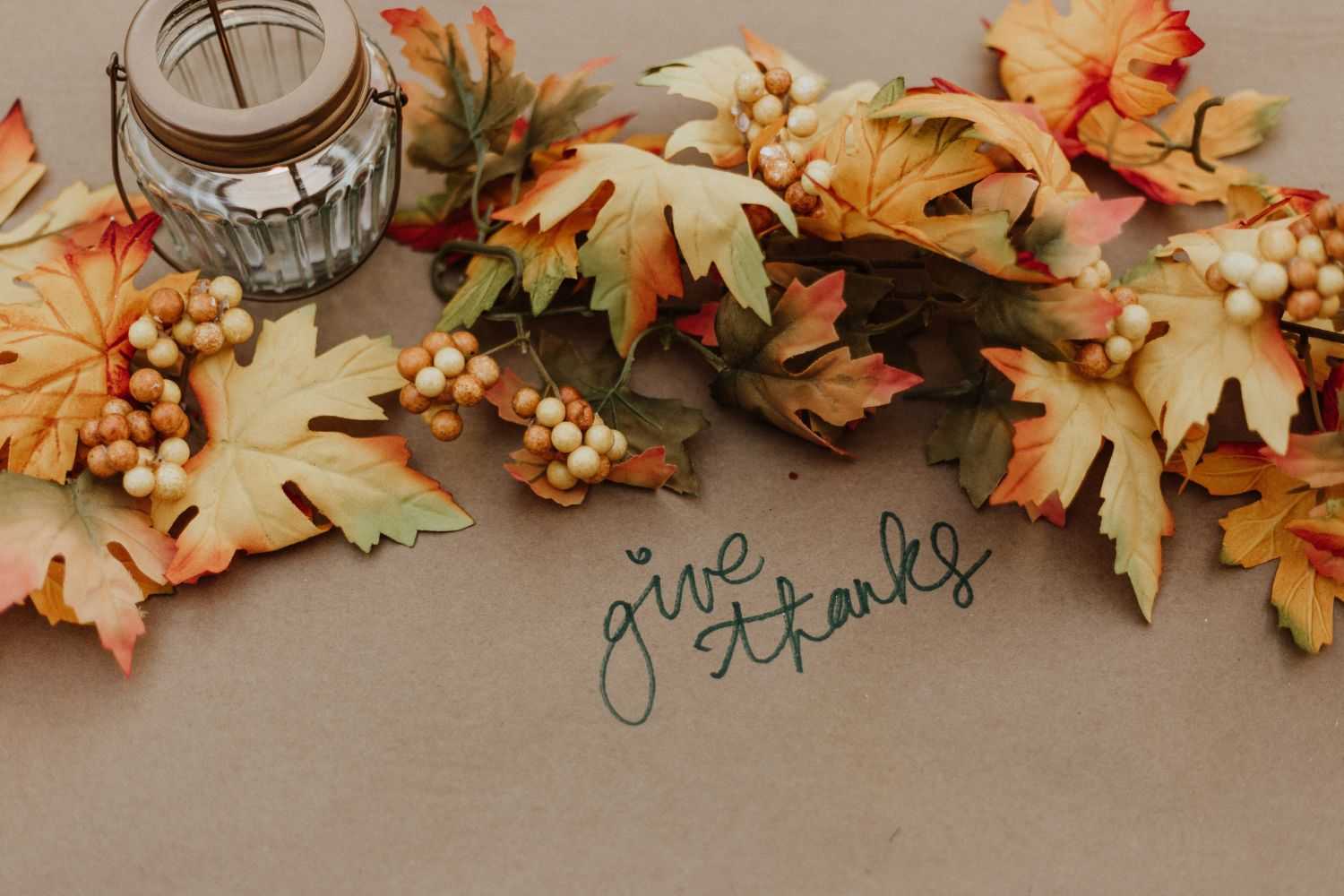 Photo by Priscilla Du Preez on unsplash
Show the Thanksgiving Preparation Process
If you're looking for a fun way to capture the excitement of Thanksgiving, consider having a photoshoot showing a family member doing the preparation process. You can dress up your photoshoot using props like pumpkins, cornstalks, or autumn leaves.
Or, if you want to keep it simple, use your kitchen as the backdrop. Choose an interesting angle to make your photos more interesting. For example, try shooting from overhead or the side if you're taking pictures of someone carving a pumpkin.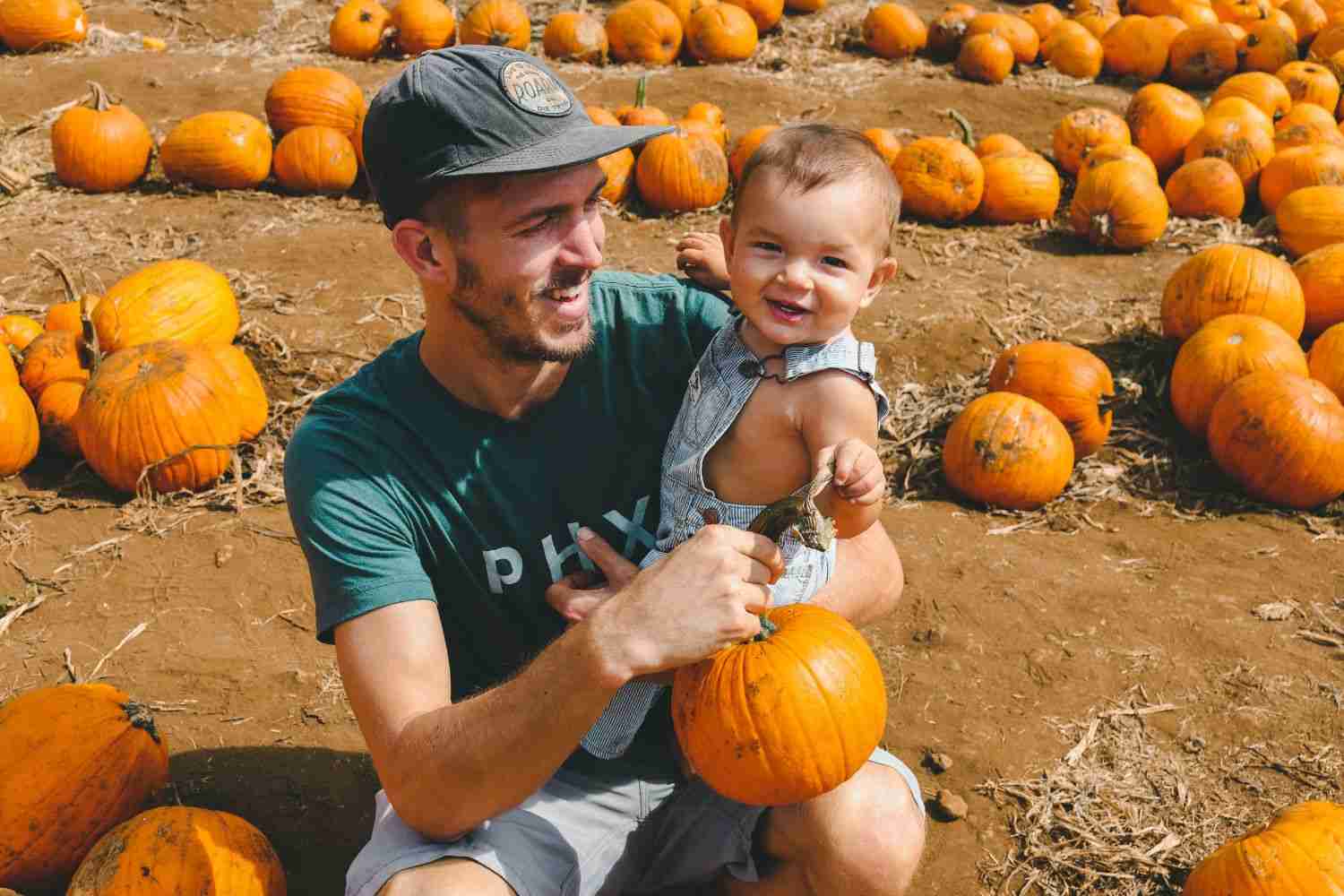 Photo by Derek Owens on unsplash
Show the Thanksgiving Dinner
Thanksgiving dinner can be photographed as a fun and festive photoshoot idea. One family member can be shown cooking the meal, another chopping vegetable, and others setting the table or enjoying the feast.
If you have children, they can also be included in the shoot, helping to prepare food or playing with friends and family around the Thanksgiving table.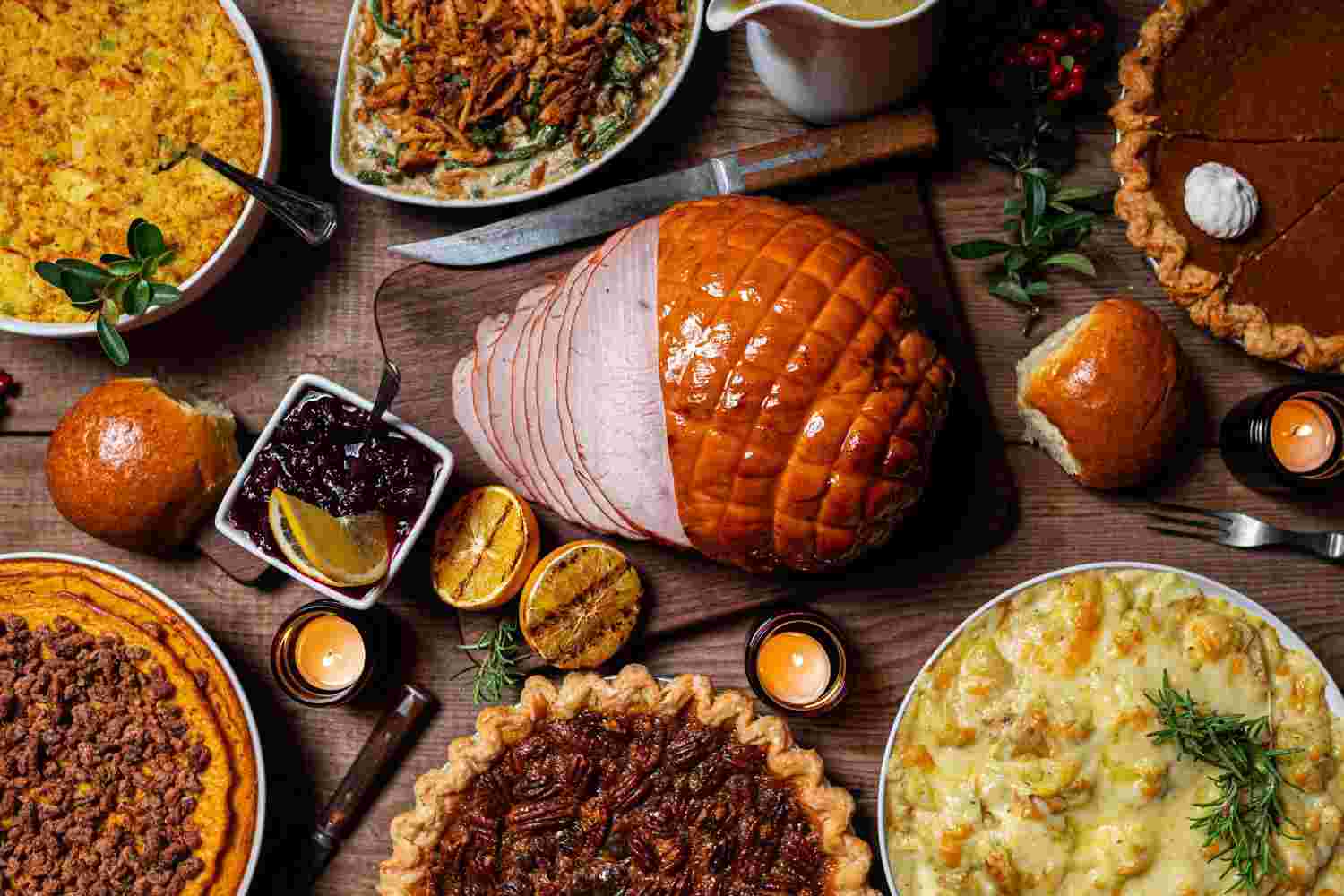 Photo by Jed Owen on unsplash
Photograph a Family Member Praying
A great way to get everyone involved is to photograph a family member praying. This will capture the essence of Thanksgiving and what it means to be grateful.
Not only will it be a beautiful photo, but it will also be a reminder of all the things we have to be thankful for. So round up the family and get ready to say cheese.
Thanksgiving Photoshoot Ideas for Documentary Festival
Hold a Happy Thanksgiving Sign
A popular trend in recent years has been to use Thanksgiving-themed props in photoshoots. One fun and festive idea is to hold a Happy Thanksgiving sign. This can be done alone or with a group of friends or family members.
LlFor an added impact, try dressing up in traditional Thanksgiving clothing or decorating the background with Autumn leaves. Whatever your approach, a Happy Thanksgiving sign is a great way to add holiday cheer to your photos.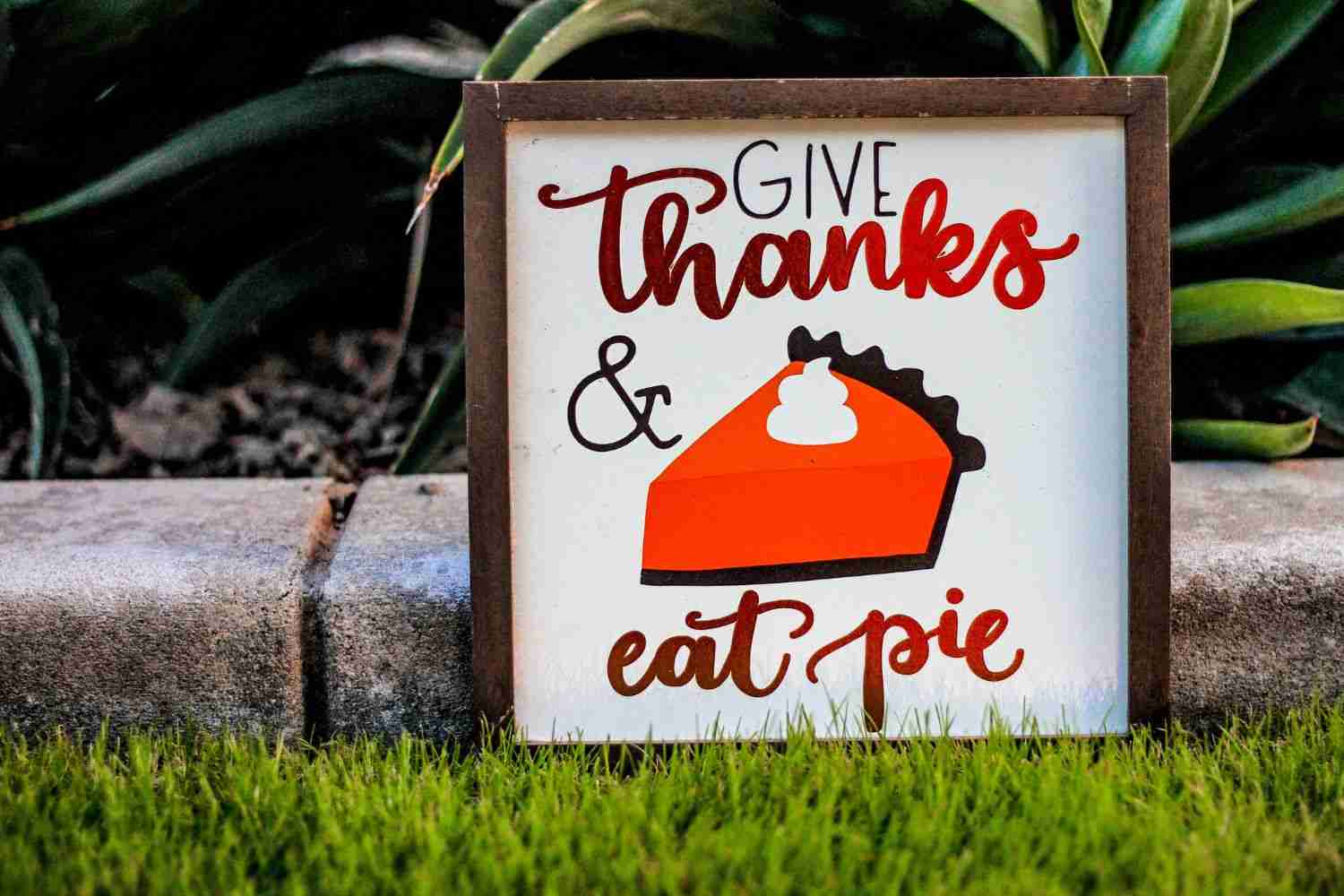 Photo by Preslie Hirsch on unsplash
Decorate Using Thanksgiving Decorations
Incorporating some Thanksgiving-themed decorations is a great way to add a festive flair to your Thanksgiving photoshoot. You can use pumpkins, gourds, cornucopias, and other fall harvest items to create a beautiful and unique backdrop for your photos. You can also use leaves and twigs to add some additional texture and interest.
If you want to get creative, you can turn your decorations into props by incorporating them into your shots. For example, you could use a cornucopia as a prop in a staged family photo or have your subjects hold pumpkin pies while they pose for the camera. Whatever way you choose to use them, Thanksgiving decorations are a great way to add some extra personality and charm to your photos.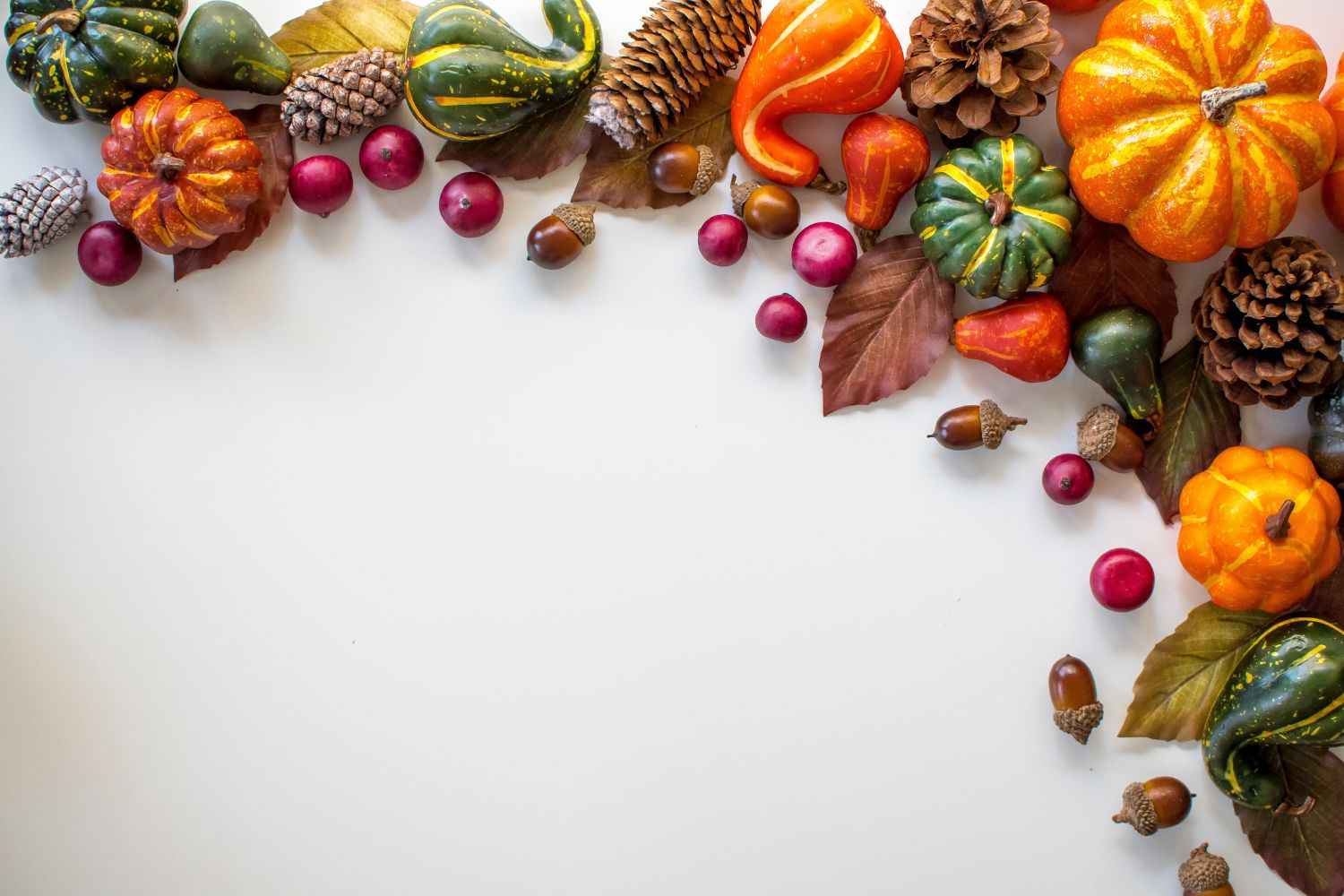 Photo by Davies Designs Studio on unsplash
Show Thanksgiving food; Thanksgiving Turkey, Pumpkin Pie
Thanksgiving is all about the food. So why not show it off in your photos? Capture a family member cooking the Thanksgiving turkey or baking a pumpkin pie.
Or, take a series of photos showing all the delicious Thanksgiving food on the table. This is a great way to document the Thanksgiving feast and make for some mouth-watering photos.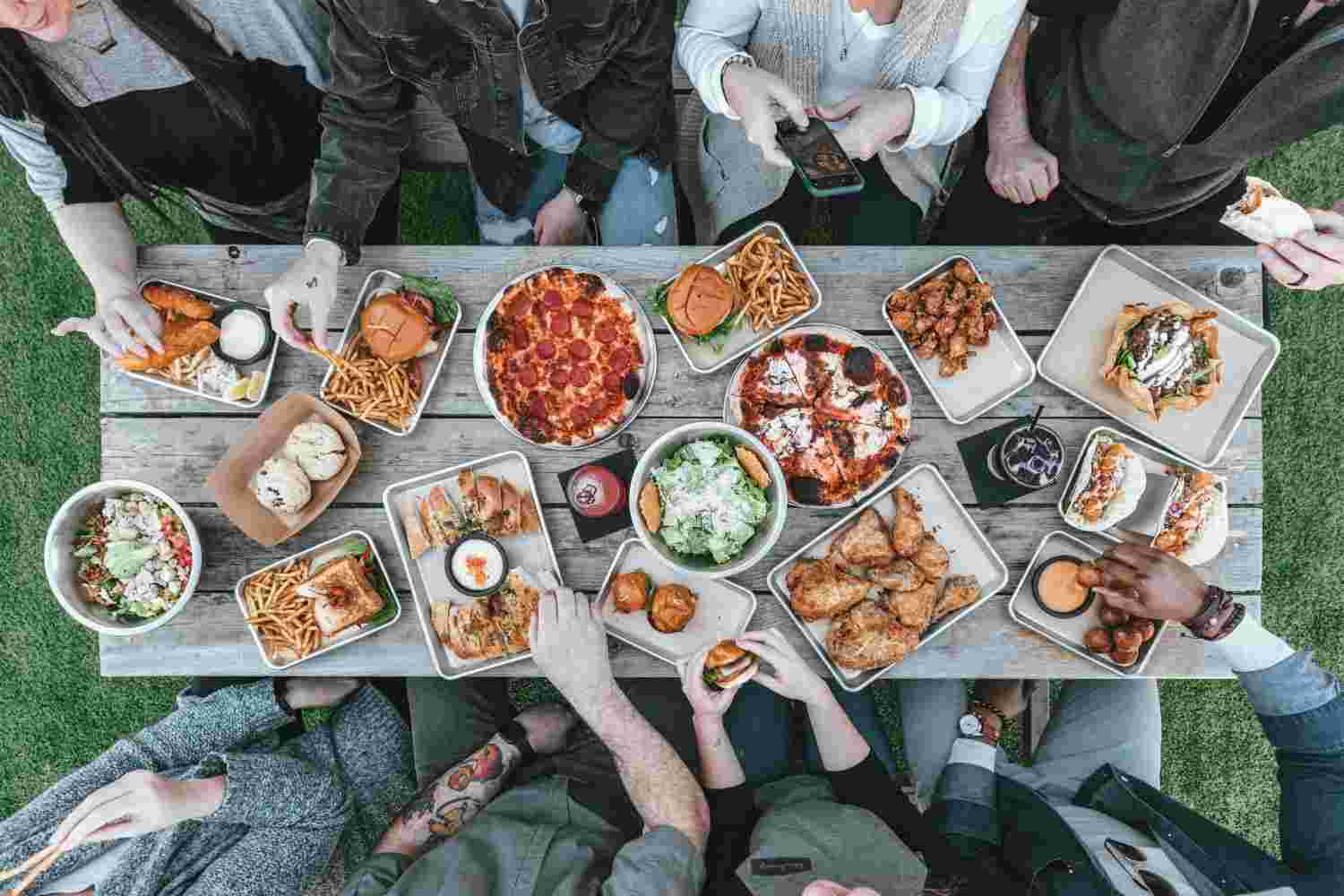 Photo by Spencer Davis on unsplash
Capture the Dinner Table
The dinner table is where all the magic happens when it comes to Thanksgiving. From passing around the stuffing to carving the turkey, plenty of memories are captured at this festive feast.
If you're looking for ideas on how to capture the dinner table as part of your Thanksgiving photoshoot, consider documentary-style photography. This approach involves capturing real-life moments as they happen rather than staging specific shots.
To achieve this look, use a candid shooting style and avoid using too much direction. Instead, let your subjects interact naturally and capture the moments that unfold. This approach can be especially effective for capturing family interactions and expressions of gratitude.
If you're looking to take your Thanksgiving photoshoot to the next level, consider hosting a dinner party specifically for photography. This will give you plenty of opportunities to capture all the magic of Thanksgiving.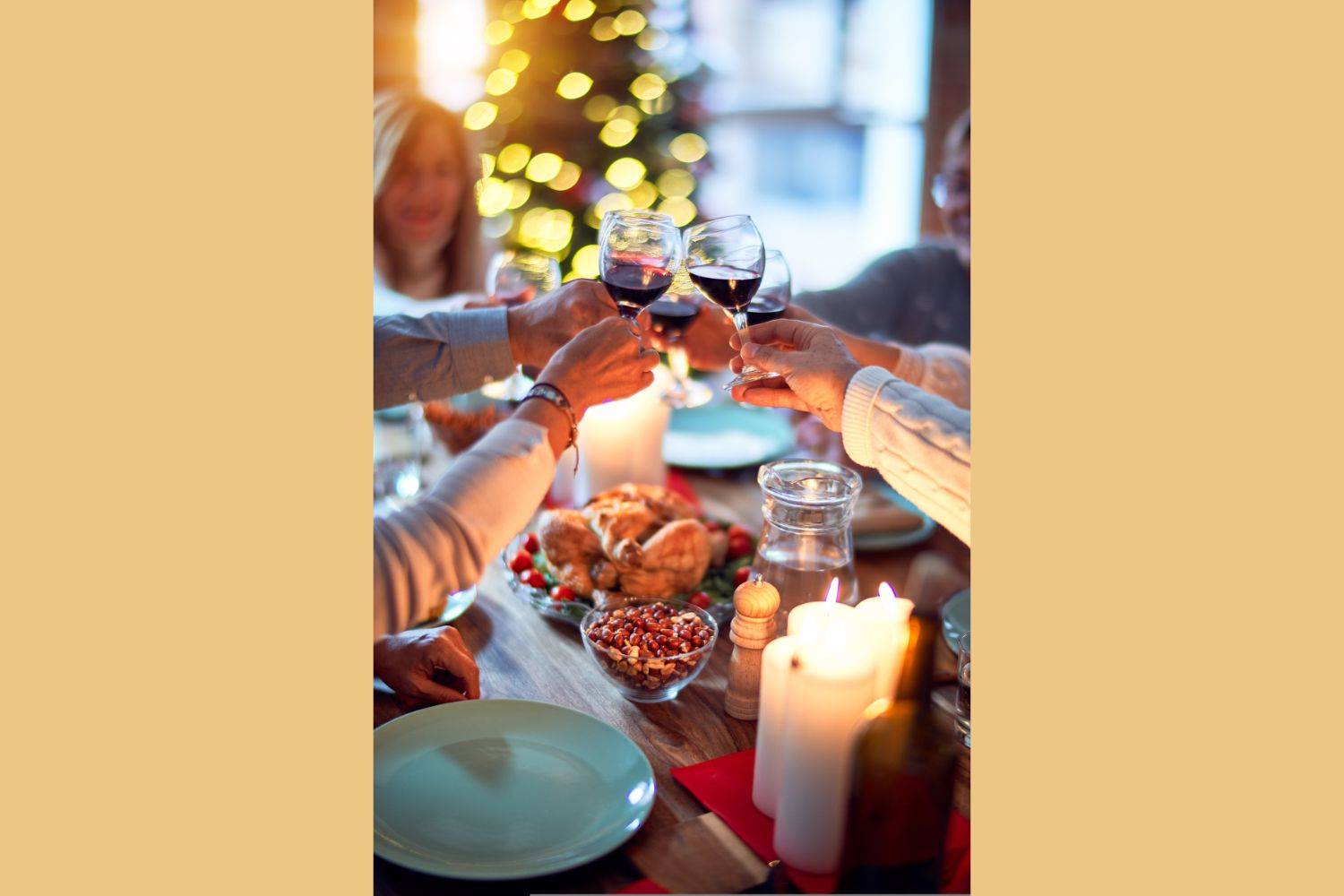 Photo by Krakenimages on unsplash
Holding Pumpkins, Gourds, Cornucopias
If you are looking for some Thanksgiving photoshoot ideas, consider incorporating pumpkins, gourds, and cornucopias into your shots. Pumpkins are a traditional holiday symbol, and they can add a touch of festive color to your photos.
Gourds can also be used to create unique and visually appealing compositions. Cornucopias are another popular choice for Thanksgiving photos, representing abundance and prosperity. Whatever props you choose, get creative and have fun with your shoot.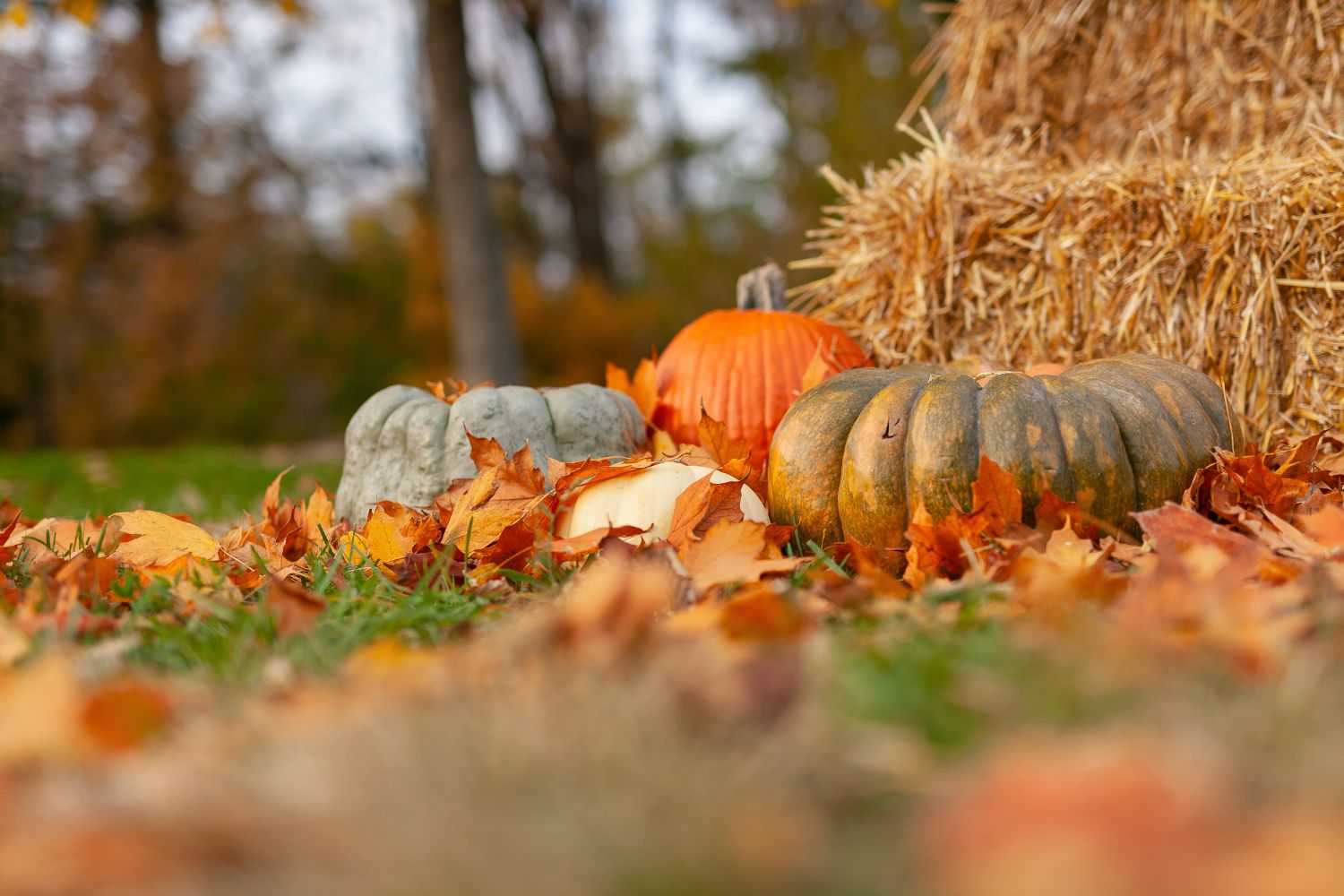 Photo by Joseph Gonzalez on unsplash
Thanksgiving Photoshoot Ideas for Babies and Kids
Take a Picture of the Pumpkin Baby
A baby in a pumpkin is a great way to get into the Thanksgiving spirit. It's festive, and the baby will look so adorable nestled inside.
Plus, it's easy to scoop out some of the pumpkin flesh to make room for the baby and then take a few pictures. You can even dress the baby in a little Pilgrim outfit or something similar to complete the theme.
Holding a Little Turkey/ Roasted Turkey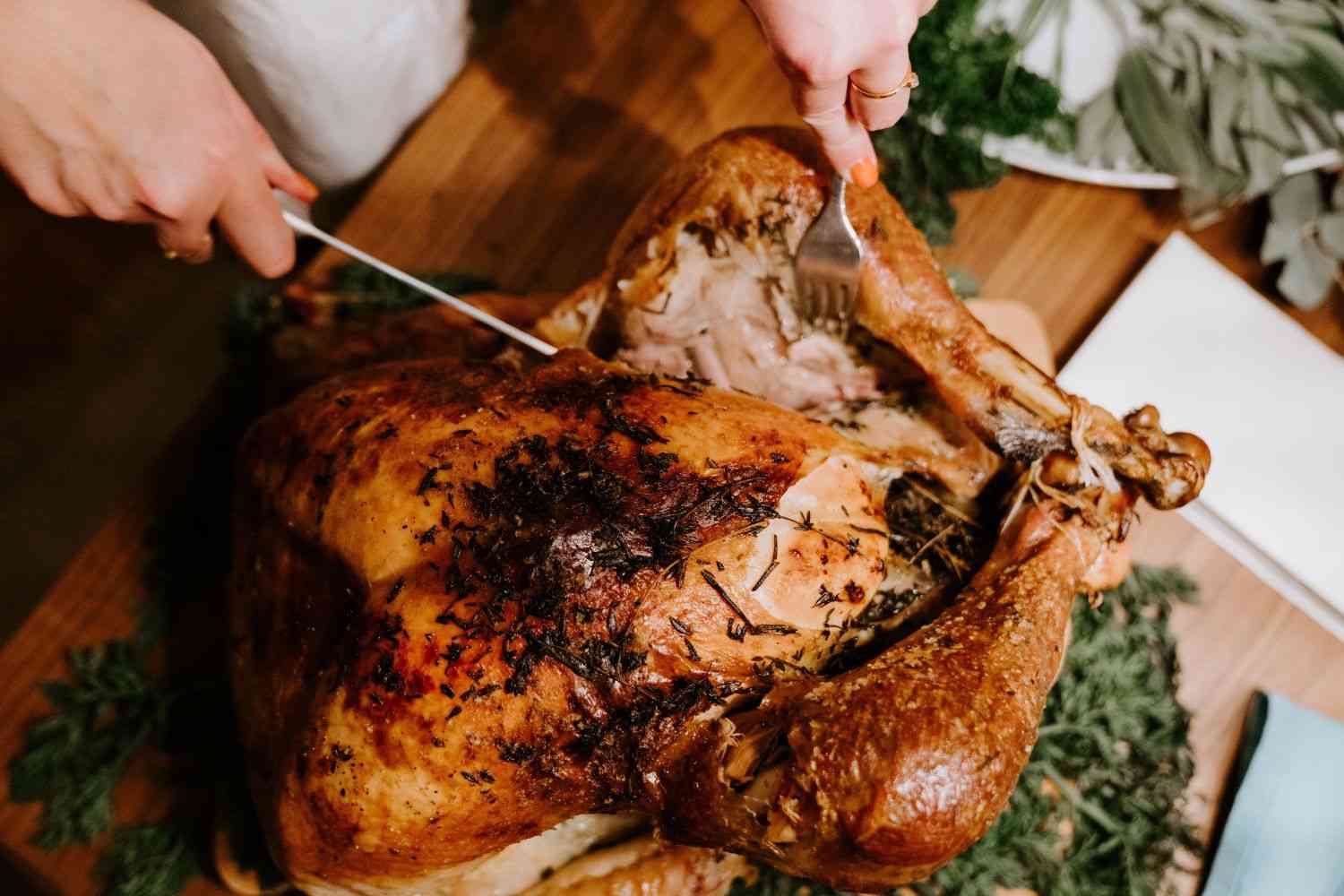 Photo by Claudio Schwarz on unsplash
One of the cutest Thanksgiving photoshoot ideas is to have your little one hold a roasted turkey. It is not only an adorable way to capture the season, but it is also a great way to get everyone in on the fun.
If you are hosting Thanksgiving this year, put a roasted turkey on the table for your guests to enjoy. Then, let your little one take center stage and get their hands on the bird. Be sure to take plenty of pictures to remember this special moment for years to come.
Create a Thanksgiving Baby ( Harvest) Scene
Thanksgiving is all about the harvest, so why not create a Thanksgiving-themed baby scene? You can decorate your home with pumpkins, gourds, cornucopias, and other harvest-themed items.
Then, take a few pictures of your little one surrounded by all the Thanksgiving bounty. This is a great way to document the season and make for some beautiful photos.
Sitting on a Hay Bale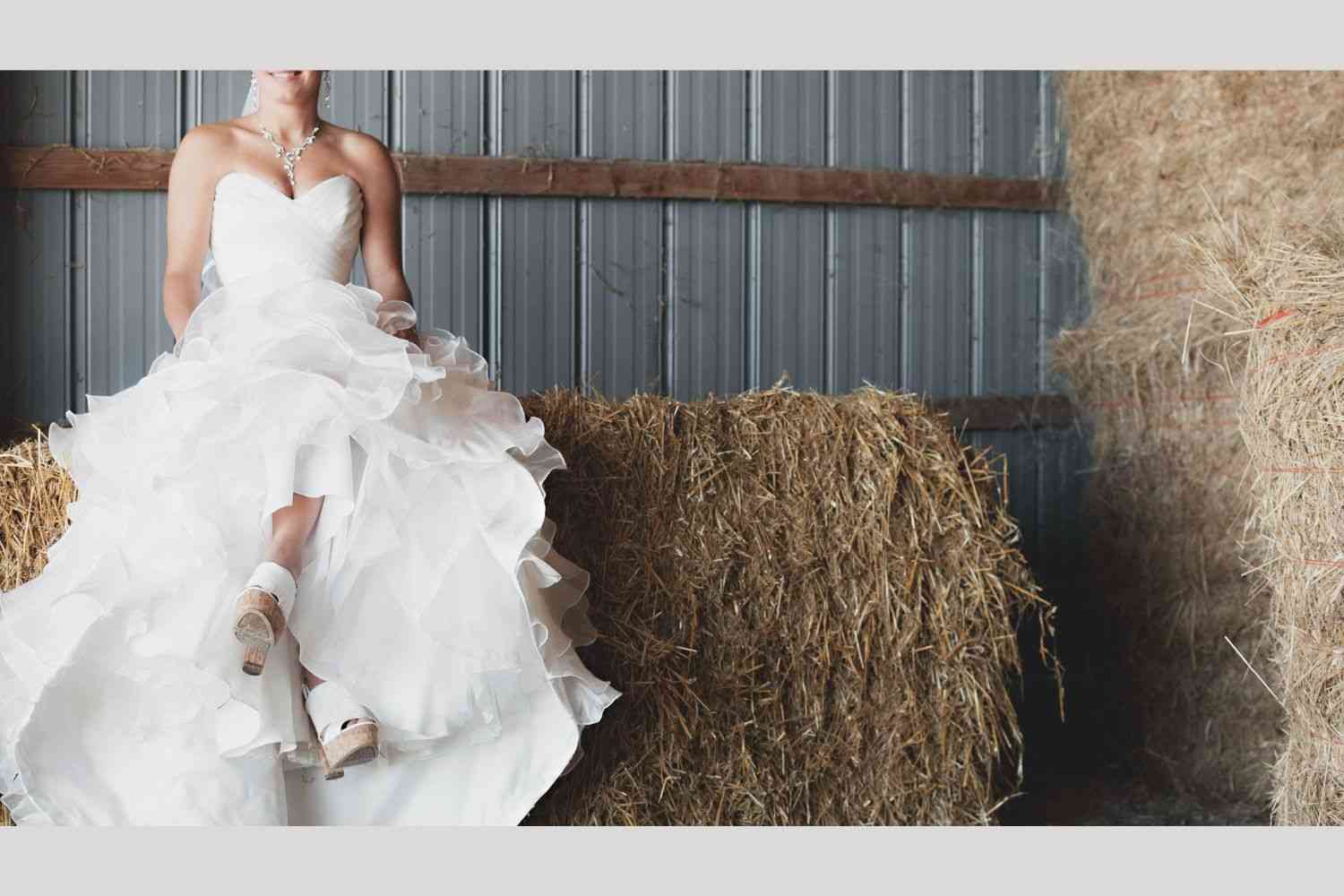 Photo by Scott Webb on unsplash
Sitting on a hay bale is a great way to take Thanksgiving photos of your babies and kids. The natural setting will make the photos look rustic and charming, and the hay bales will provide a unique place for your loved ones to sit. You can also use props such as pumpkins, gourds, and cornucopias to add to the Thanksgiving theme.
If you're looking for additional photo ideas, consider having your babies and kids dress up nice thanksgiving outfits. Don't forget to take plenty of photos of the food. A few well-placed dishes can add to the Thanksgiving atmosphere.
Capture a Pumpkin Milk Bath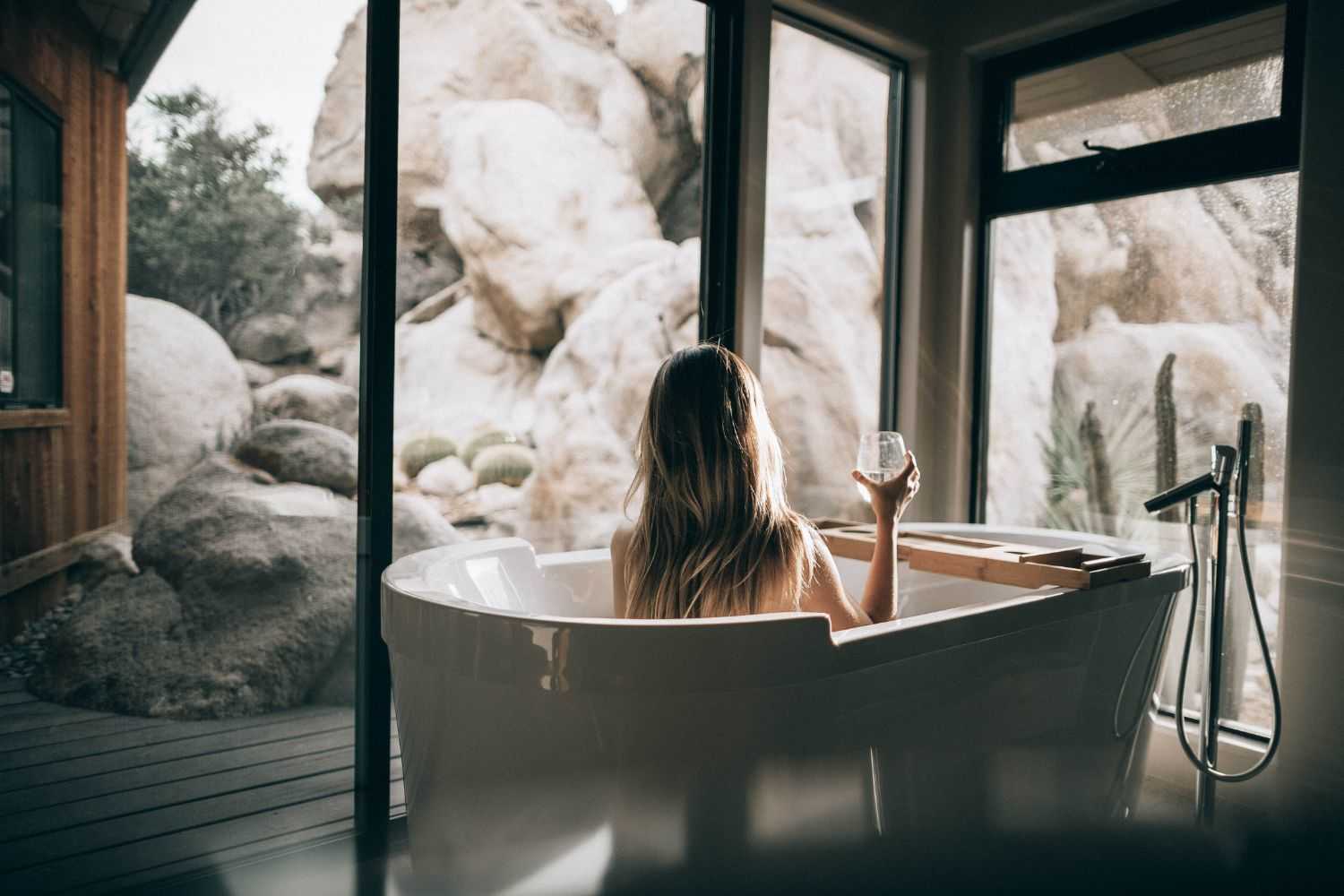 Photo by Roberto Nickson on unsplash
As the weather gets cooler and the leaves start to change color, it's time to start thinking about Thanksgiving. For many families, this holiday is about spending time together and giving thanks for everything they have. But what about capturing some of those special moments with a camera?
If you're looking for some creative and fun Thanksgiving photoshoot ideas, why not try a pumpkin milk bath? This unique twist on the classic milk bath photos is perfect for babies and kids. All you need is a small pumpkin, some milk, and a few props.
You can even get creative with the background by decorating Fall leaves or pumpkins. So why not add magic to your Thanksgiving photos this year with a pumpkin milk bath photoshoot?
Thanksgiving-Themed Backdrops to Highlight Your Family Photoshoot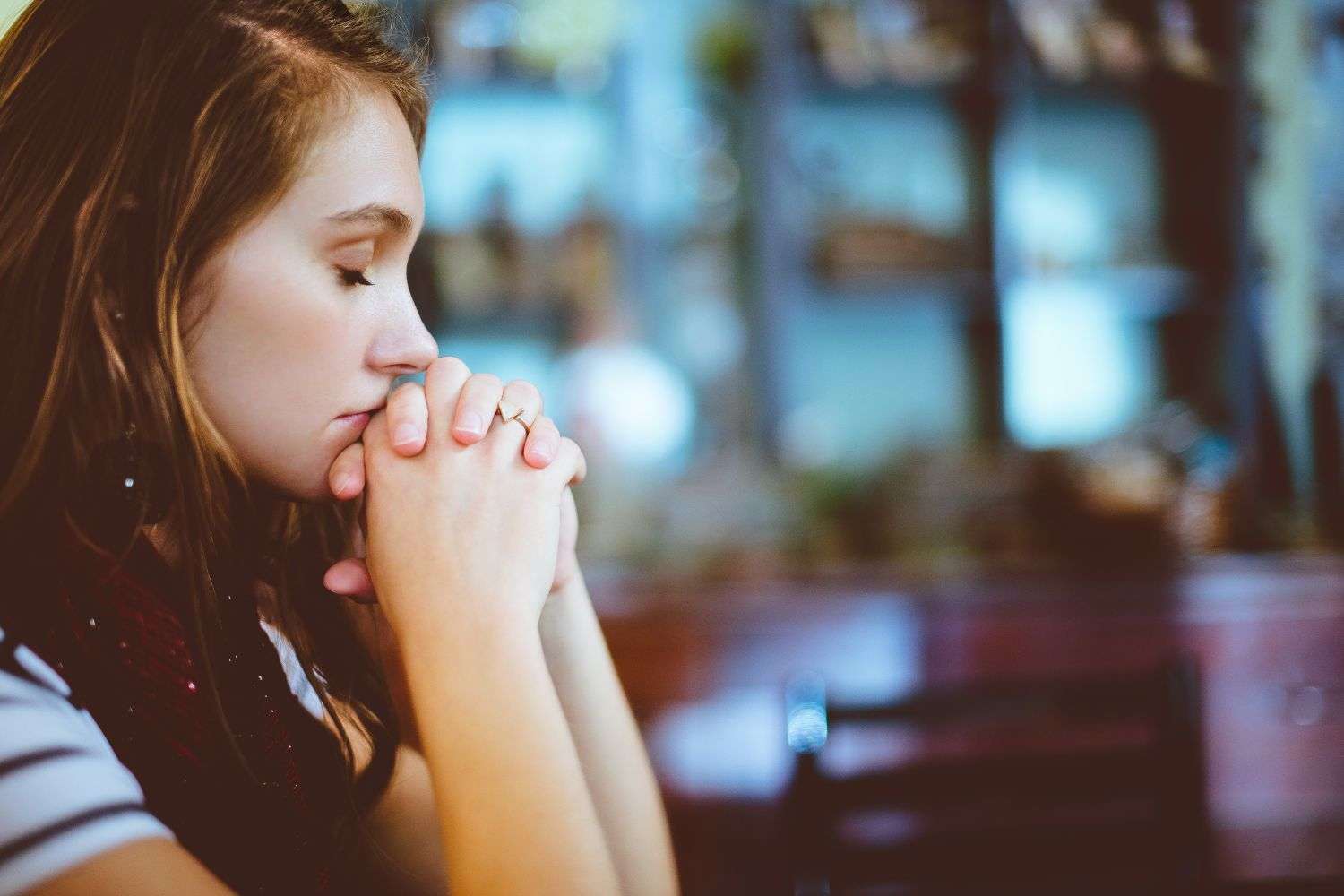 Photo by Ben White on unsplash
Professional family photos are a great way to capture memories that will last a lifetime. However, choosing the right setting for your photo shoot can be tricky. A Thanksgiving-themed backdrop from Kate Backdrop is the perfect way to add a festive touch to your photos.  From traditional autumn scenes to playful turkeys and pumpkins, they have everything you need to capture the season's spirit.
Their backdrops are made of high-quality materials that are easy to set up and take down, so you can focus on spending time with your loved ones. So whether you're looking to create a cherished family tradition or want to document this year's Thanksgiving feast, katebackdrop.com has the perfect backdrop for you.
Conclusion
Thanksgiving is a time to come together with family and friends, give thanks, and capture memories that will last a lifetime. We hope our family photo ideas have given you some inspiration for your upcoming photoshoot. So get out there and start snapping. What are you most excited about capturing during your Thanksgiving photoshoot?
If you like this article, please share it! Be sure to join our FB Group: https://www.facebook.com/groups/Katebackdrops/ to share your ideas! You can also receive free articles, updates as well as discounts information from https://www.katebackdrop.com/ and our FB Group.