There are numerous areas around the U.S.A. where you can practice landscape photography. This photo genre combines an appreciation for nature with a desire to capture a piece of the natural forms at a specific time. With the locations around the U.S., you are bound to have a fulfilling experience with this genre.
We shall review these iconic places and narrate how you can use each for quality photo results. Also, you'll find more tips for handling outdoor photography in the article. That said, let's get started.
How to Identify Iconic Places Ideal for Landscape Photography in The U.S.
Your best chance is to surpass your boundaries, look for rarely used locations or have a strategic plan that gives you the best photo results.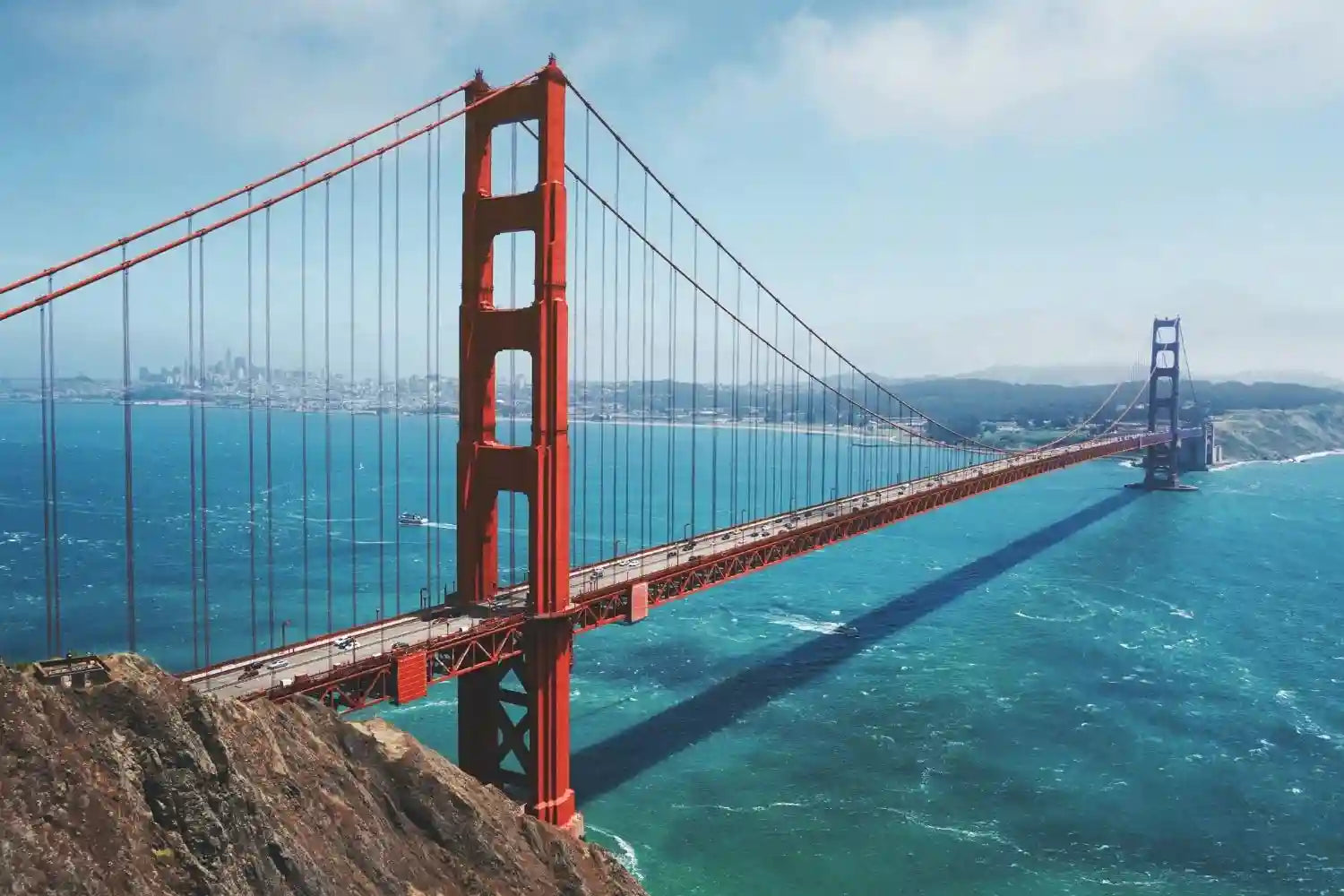 Photo by Maarten Van Den Heuvel on unsplash
Quick tips for Finding the Best Landscape Location
Utilize other local photographers' portfolios to draw inspiration and plan your photo's outlook.
Visit different outdoor areas regularly
Use the internet (Google Earth) to find the best nearby regions.
Using social apps like Instagram or travel blogs to discover new places.
Experiment with various angles, ranges, periods, and atmospheric conditions.
Here are some iconic places to practice landscape photography around the U.S.A:
1. Bryce Canyon National Park, Utah
Photo by Oleg Chursin on splash
Bryce Canyon National Park is a photographer's favorite for landscape shoots, offering various photo options. The Canyon in Utah does boast dramatic colors on rock structures, a rare feat anywhere else worldwide.
Additionally, you'll love the soil formation, which has undergone millions of years of weathering and erosion, creating massive amphitheaters into unique structures (hoodoos). For a bit of background, these structures are named after the pioneer Ebenezer Bryce, an early settler in the location back in 1874. Therefore, photographing the area is part of recording the park's rich history.
Photographing in the iconic location can be executed from various viewpoints, including:
Along the rim
You can also hike down In the canyon for more amazing views.
If you are looking forward to capturing the sunrise over the canyon, head to the Sunset Point overlook and get the breathtaking view of the golden hour.
2. Sedona, Arizona
Photo by Gautier Salles on splash
Sedona is two hours away from the Grand Canyon, providing an option if you're looking to try two landscape areas simultaneously. Like the previous mentions, you get to explore exquisite views everywhere you look in the iconic area.
You'll also get a chance to take some shots in the sparsely populated town of Sedona, where the forest road is your ideal shooting point, providing great views. However, acquiring a 4-wheel ride for the road is your only bet on making it through its rough terrain.
Some of the best structures not to miss are the red rock formations surrounding the town, an absolute gem for DSLR lenses. You'll additionally enjoy the contrast between the blue sky and the red on these rocks as a composition of your shot.
3. Yosemite National Park, California
Photo by Jeffrey Eisen on splash
Yosemite is another paradise for landscape photographers, with some of nature's best gifts for exploring. The California park has the following sites, which you can use for various photo ideas:
Towering granite cliffs
Lush valleys
Cool waterfalls
Select your time of visit, where the golden hours when the light is soft and warm, ideal for creative art landscape pictures. With the iconic sites in Yosemite park, remember to bring your wide-angle lens to capture the grandeur of the landscape. Also, a quality camera will allow you to explore concepts like the rule of thirds and incorporate additional composition factors.
4. The Grand Canyon, Arizona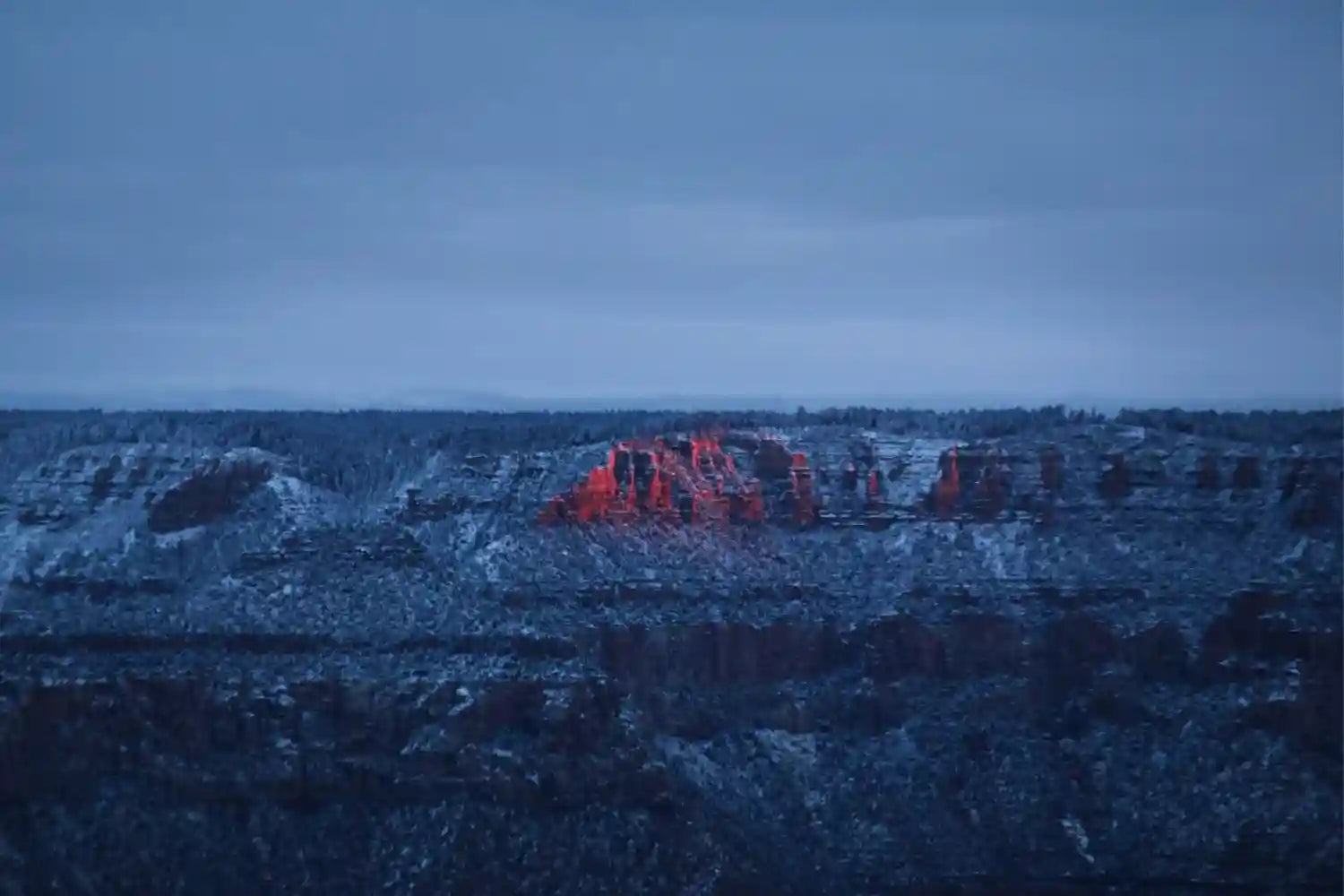 Photo by Collin on unsplash
Perhaps the most common name on our list, the Grand Canyon is an iconic location you can enjoy before visiting any other landscape. Interestingly, the area stretches for 277 miles, guaranteeing ample room and props (rock structures and other natural factors) to work with.
As the Grand Canyon is amongst the most visited landscapes in the U.S.A, you should avoid crowds to get unique angles and exposure to view the vast area. If you want to know the best part of the location, the South Rim is popular and worth consideration. However, a photographer should try the vast area to achieve different perspectives.
5. Acadia National Park, Maine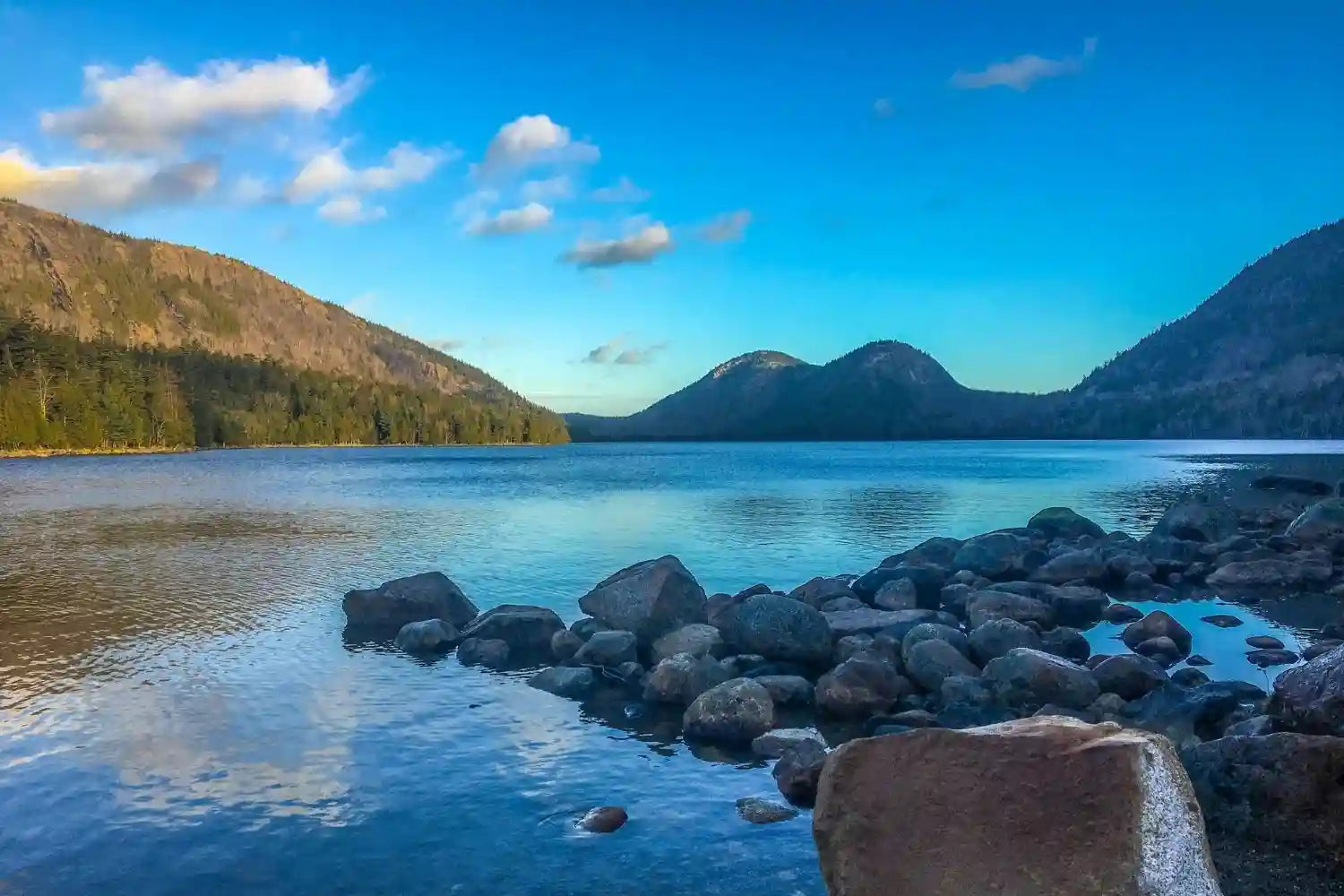 Photo by Nanda Firdaus on unsplash
The east side of the U.S.A also has various iconic places through locations like Acadia national park. Located in Maine, it's one of the many locations where you can explore multiple island landscapes, and beaches, a combination every photographer would fall for. Bass Harbor Lighthouse also provides one superb photo opportunity.
Acadia park also has other natural sites like mountains, forests, and lakes, offering many photographing options. This Park is also open from April to November, allowing you to explore different weather conditions for variations of shots.
6. Great Smokey Mountains National Park, North Carolina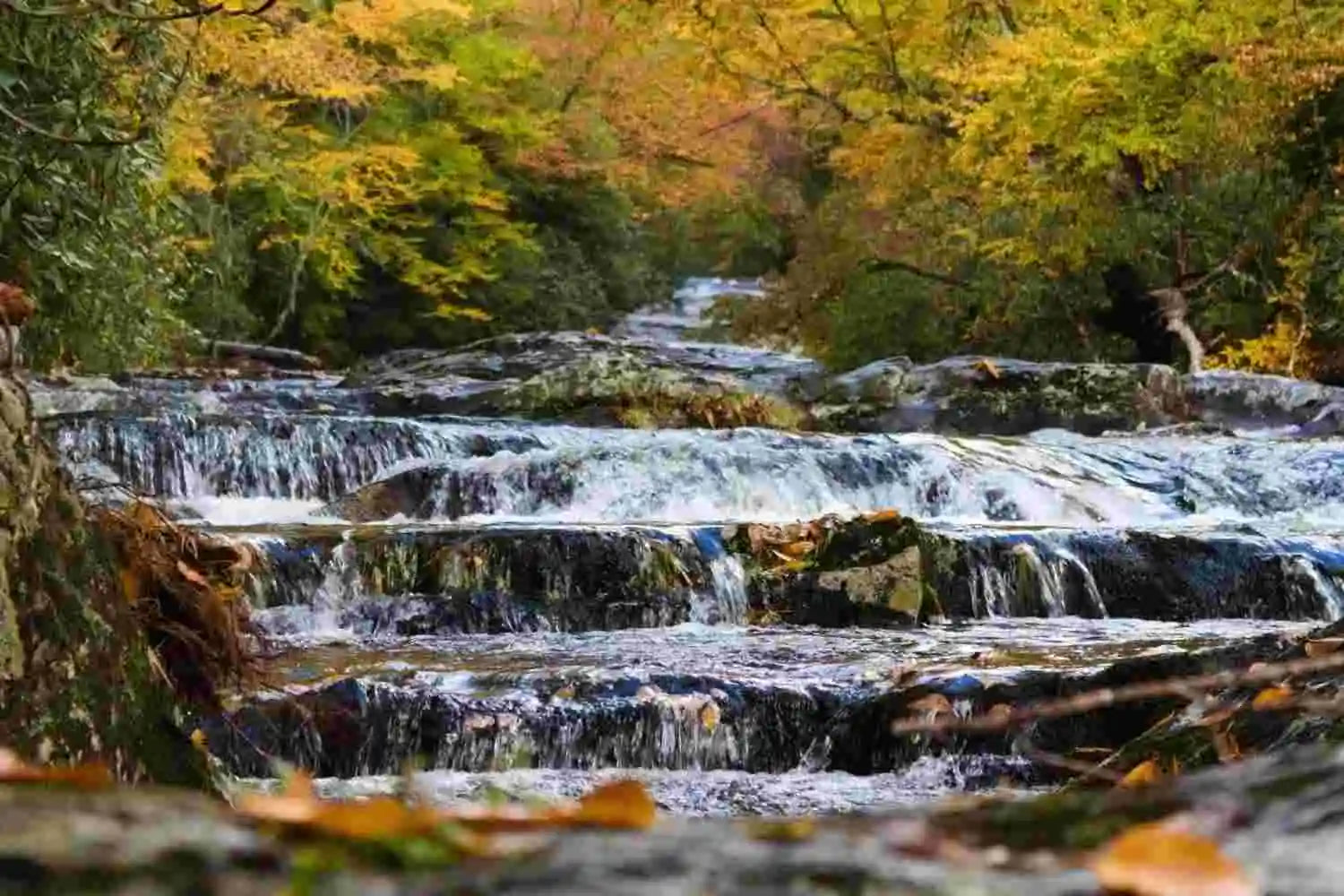 Photo by Jeff Dewitt on unsplash
We saved the best for last, where Great Smokey Mountains National Park is the most visited park in the U.S.A. Therefore, this iconic place is worth your consideration, bearing many hotspots for landscape photography purposes.
You can visit the area at any time of the year, but autumn is the best for photographers, combining beautiful weather and nature. Sceneries like waterfalls are breathtaking this season and complemented by the surrounding environment. However, be ready for a hike to access Great Smokey's waterfalls.
If you feel good about your hiking skills, try the Clingman's, over 6,000 feet, structure. The tiring climb will be worthwhile, as the top point will provide exquisite views in both golden hours. Here are some of the iconic views you'll enjoy from the top:
Appalachian Layers
Ridges & Fog above the clouds during sunsets
Best view of the forest and land in general
7. Badlands National Park, South Dakota
Photo by Luke Wass on splash
If you're looking for unique shots, Badlands National Park is your home and is interestingly less known. The location is only a 90 minutes drive from the South Dakota city, making it a must-visit if you're around the area.
The area is divided into two sections, offering different natural features for your shots. Your camera will love the west side, where you enjoy the view of rolling hills and wildlife. Meanwhile, the east has lots to offer with its massive layered rock structures, deep canyon, and spires.
This is one location you'll love visiting during a stormy period, where conditions such as thunderstorms create creative photo results.
Conclusion
With the above locations, you must plan well by gathering your equipment and choosing the right time to visit these iconic places. Nonetheless, each U.S. location is guaranteed to offer some of the best shots of nature. Remember to avoid visiting crowded areas.
If you like this article, please share it! Be sure to join our FB Group: https://www.facebook.com/groups/Katebackdrops/ to share your ideas! You can also receive free articles, updates as well as discounts information from https://www.katebackdrop.com/ and our FB Group.