Online technology's growth came with goodies for photographers through various client gallery websites, software, and apps. You can try out various versions with numerous entities creating impressive gallery tools, both as single firms or as a partnership.
With all providers exposed to almost the same technological resources and dynamics, you might wonder which client gallery is on top. The following writeup is a close look at some of the best versions in the market; Pixieset vs. Cloudspot vs. Pass vs. Pic-Time. The article uses the following essential features to find the best client gallery.
1. The Free Zone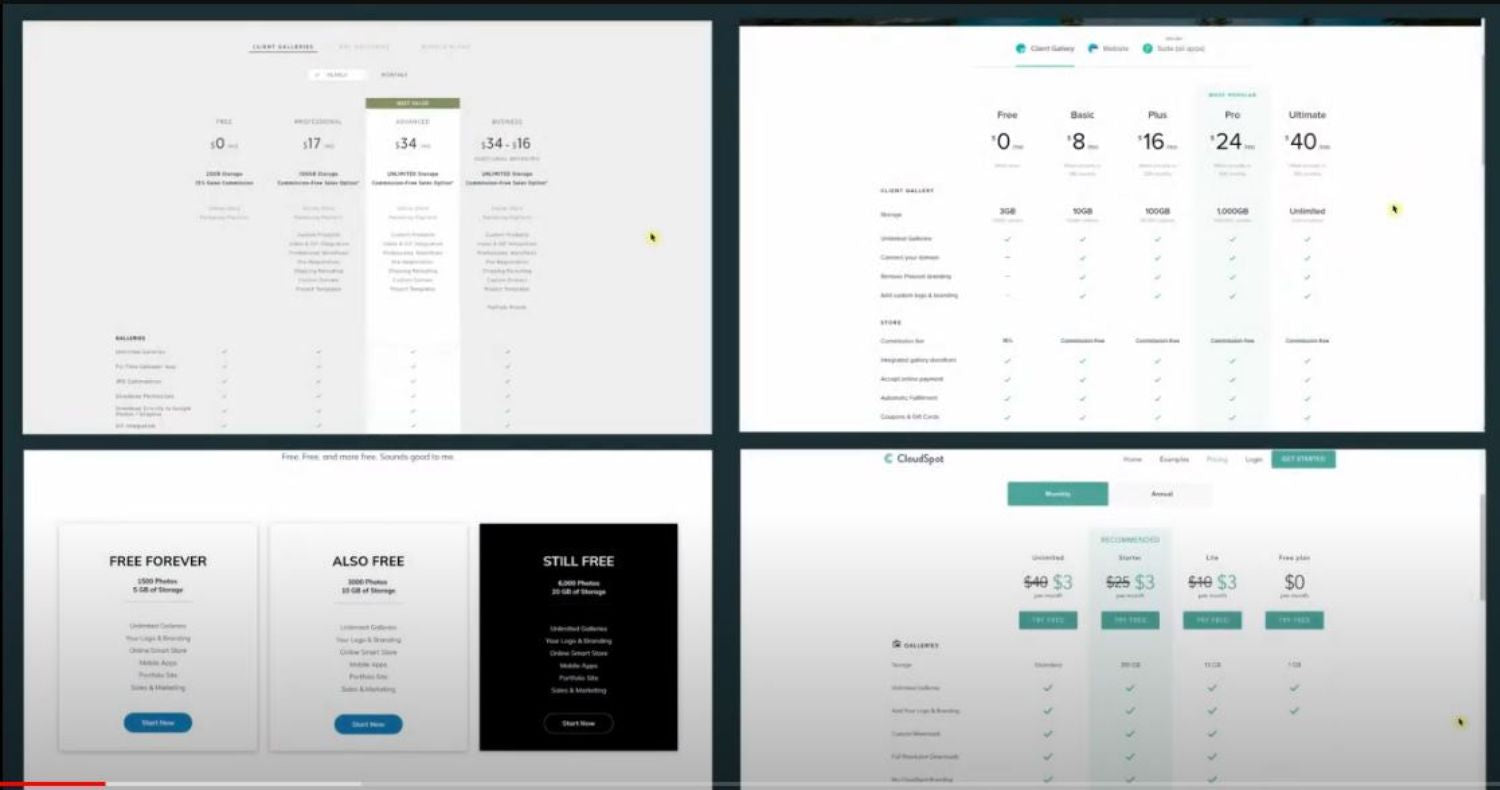 Most quality client gallery tools will come with the free version, usually consisting of limited programs. The photo storage space provided is one of the essential features limited in the free subscription, which correlates to the number of pics you can post to the photo gallery.
The clear winner amongst our picks is both Pass and Pi-time come with an incredible space of 20 GB, allowing you to store 2,000 plus images. This space is enough from the free version, enabling you to deal with big projects without cost. You should also know that these two are more of the same, as they are partners on the business side.
Cloudspot offers considerable space at 8 GB, which is convenient for most big projects. Pixiest comes last with 3 GB of photo storage, probably just enticing you to pay for the other improved subscriptions.
2. The Best Bang for Your Buck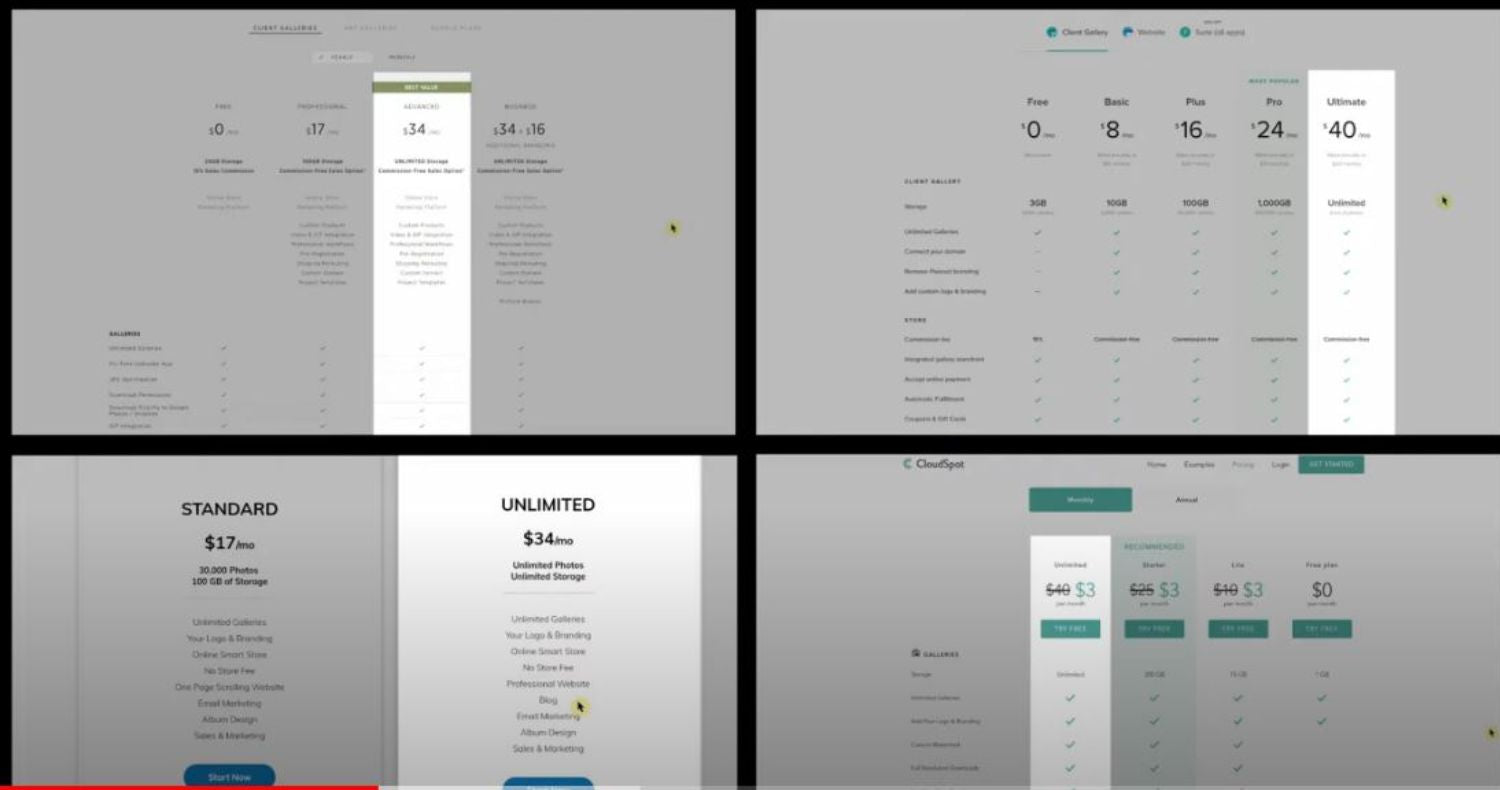 Firstly it would be best to avoid the lite or mini subscriptions, which only differ in minor details (storage or website), and cost you more in the long run.
Cloudspot's unlimited version offers a payment of $34 per month, but the Pro version with 350 GB is more than enough at $24. If impressed after an extensive test, go for the $420 annual plan.
Pixieset is quite different in its price descriptions, having accurately categorized its features. Don't get mistaken; each pricing is fair, ranging from $8-$40 for monthly subscriptions. The website provision, ideal for new beginners, makes it a good value.
Pass gallery tool could be more impressive in its pricing tiers, only having two, $17 & $34, and differentiated by space and blog version, which is not essential for your client gallery.
Pic-time ironically surpasses its partners and the other picks, mainly by having a better pricing list, with each subscription offering relatively unique features. The unlimited monthly version is $40 or $34 for an entire year's subscription.
3. Ease of Gallery Creation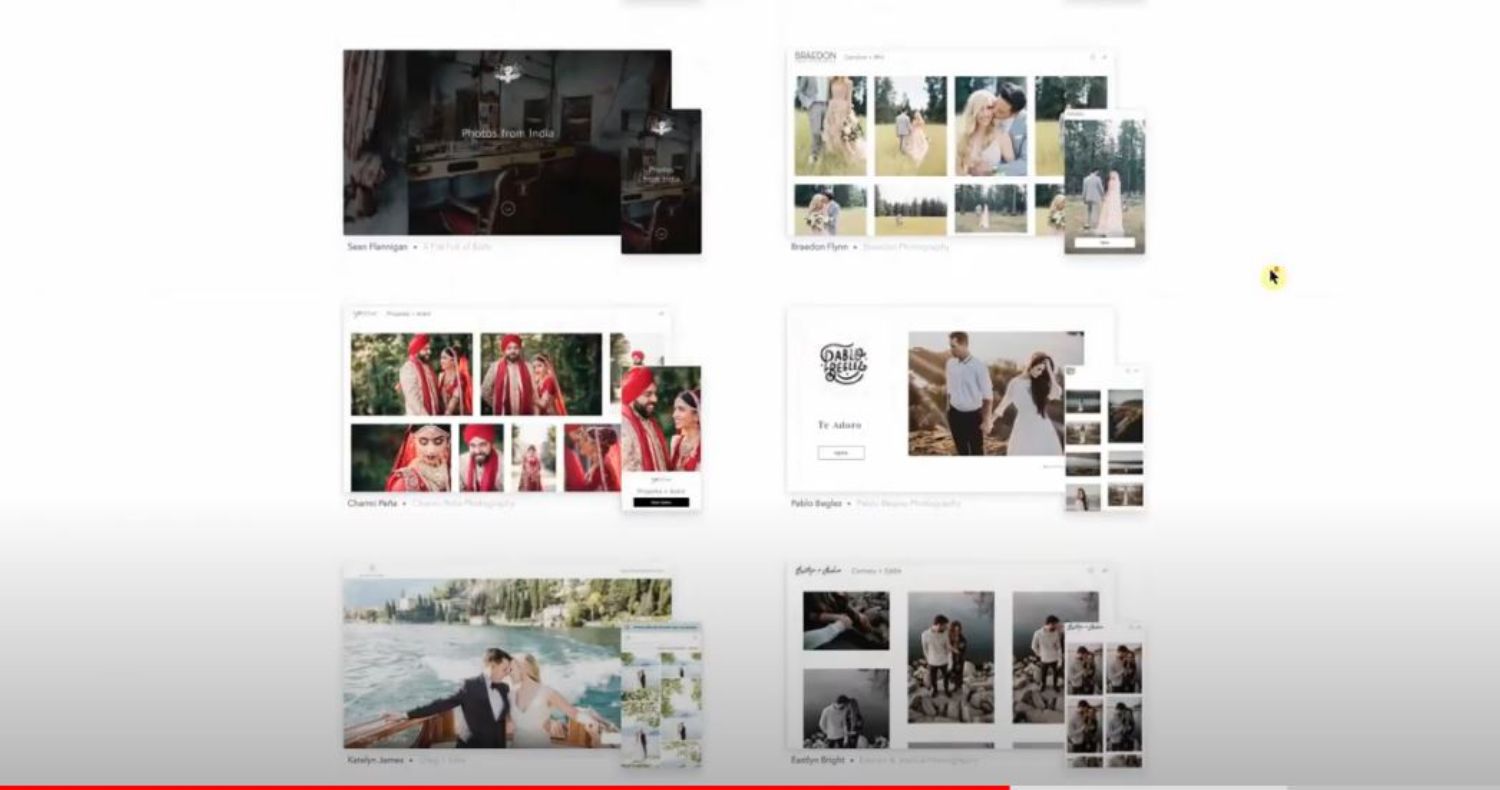 Despite access to similar resources, each photo tool typically has different dynamics regarding layout and upload speeds. Nonetheless, they all include the following steps when creating your gallery.
Creation of album/collection
Uploading pictures
Selecting the layouts
Setting up access for the client
Pass, and Pic-time allow you to continue your access setup while uploading and sharing album links with the clients. This is enabled by the software extensions (Pic-time uploader or Pass+), which each work for either photo tool.
Cloudspot, on the other hand, limits some of your client gallery modifications, where you have to wait for the entire upload process.
Pixieset doesn't offer the convenience of continuing your setup when uploading, which can be frustrating when dealing with big projects.
Follow up below to know the winner regarding the upload speed.
4. Fastest Uploader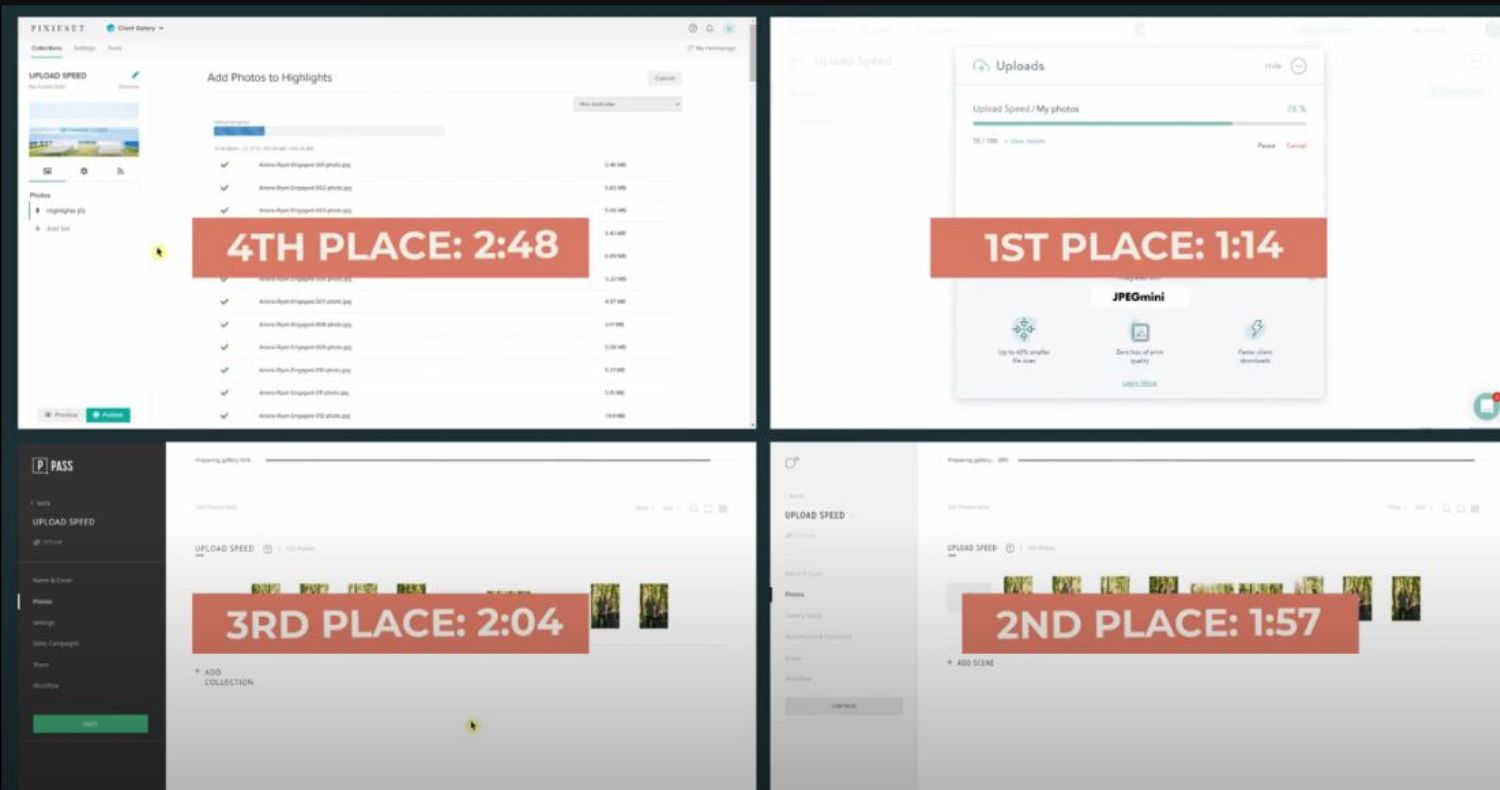 Cloudspot is surprisingly better at uploading speed clocking at 1 min 57sec when working on 100 images.
Pass and Pic-time, however, slightly surpass it with better speeds. They differ in upload times, with pass recording 2 min & 04 sec, while Pic-time clocks at 1 min & 57 sec. Additionally, they allow you to continue your gallery access setup and share album links with clients.
Pixieset has a low upload speed (2 min & 48 sec), making it the worst in this category.
5. Ease of Shop Setup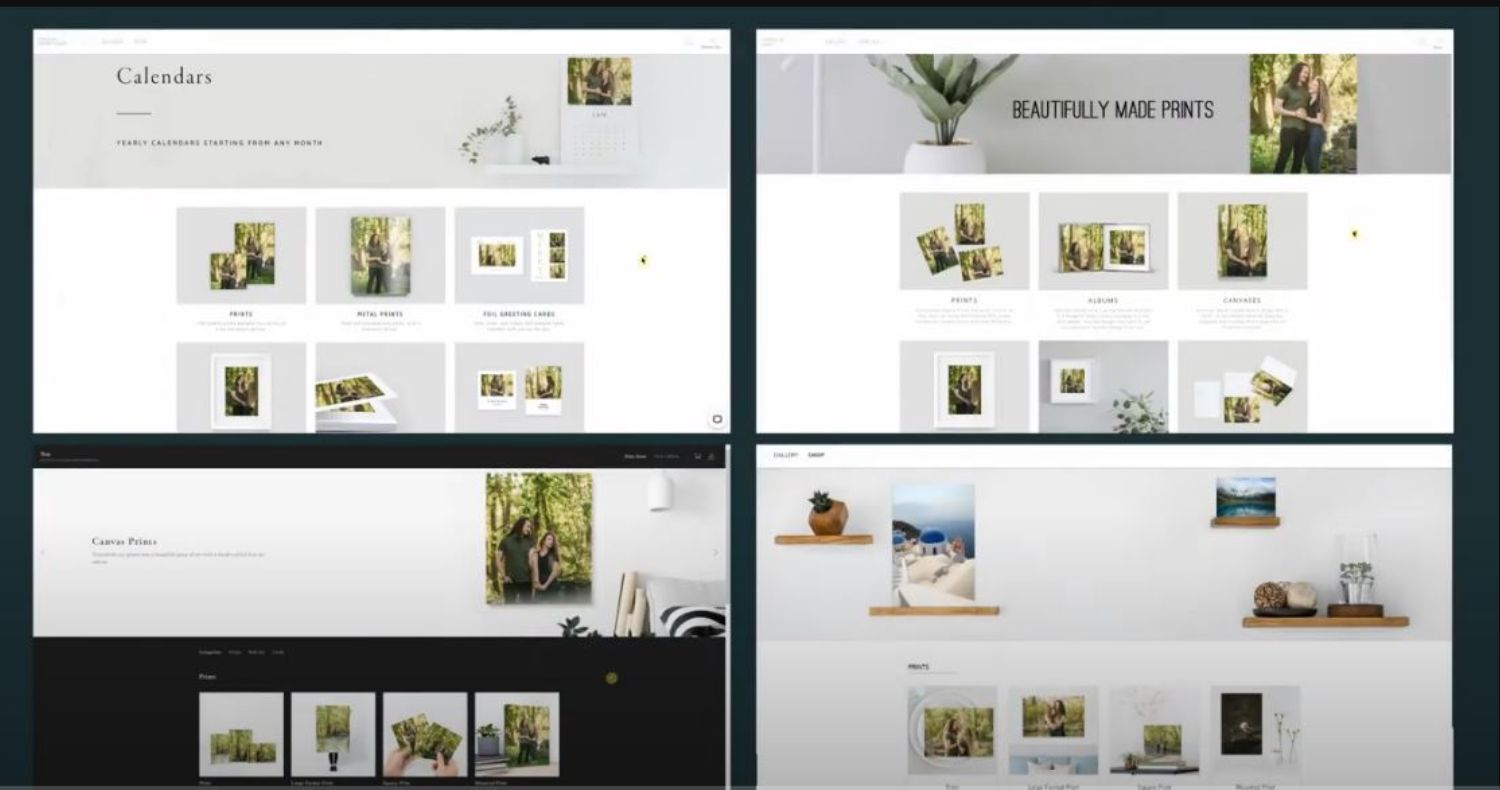 Your ease of setting up your products and the convenience of clients interacting with your picture products are essential. The article's picks come with different stock features allowing you to set up an earning mechanism with your client gallery.
Cloudspot has a pretty impressive stock selection, including the most common photo products, having already set templates. You can deselect what you don't offer, but it might be tedious, as it involves opening each product to undo various photo services.
This tool also lacks specific offerings like greeting cards, a hit in the festive season. Cloudspot also involves a manual setup, which is not a favorite for most people. The most significant upside of Cloudspot's shop is that it gives your clients the freedom to crop images and select desired auto-sizes accurately.
Pixieset, meanwhile, offers both manual and automatic setups. It allows you to select or deselect all unwanted provisions and helps you set a pricing list after outlining your products and services. However, the tool needs to provide accurate size recommendations on the auto settings, leading to mistakes when clients print out the images.
Lastly, Pic-time and Pass client galleries are almost similar, where they all initially hide the shop prices, needing adjustment from the settings column. You'll, however, be blown with the shops, incorporating many options, including numerous premium products and services. You also have the privilege of automatically deselecting unwanted offerings. Client's convenience is also enhanced, having an easy time accessing and getting photos.
Overall, Pixieset outshines Pic-time and Pass partnership with a relatively straightforward but conclusive setup and dynamics.
6. Customer Support Options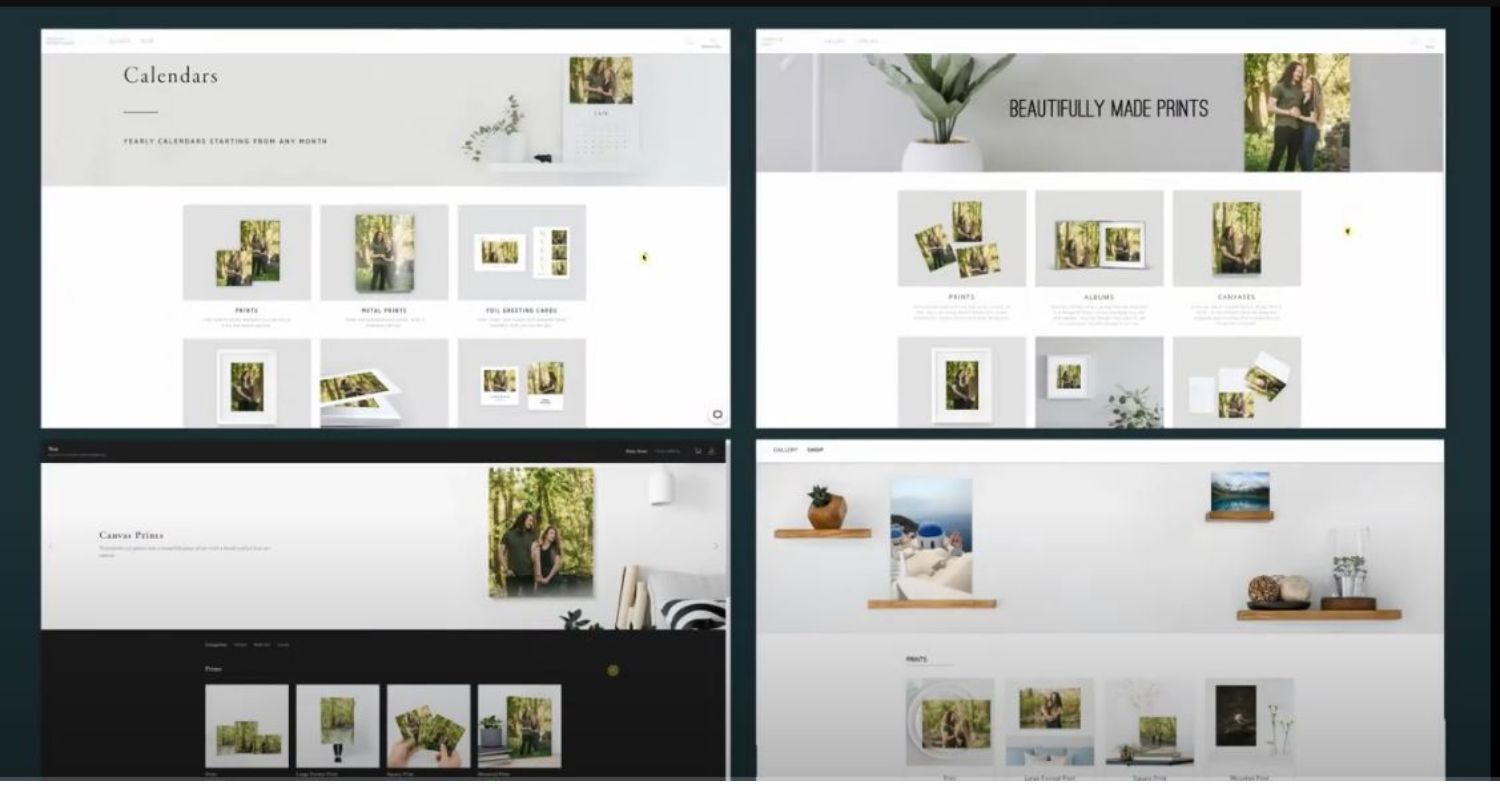 Image credit: youtube.com
Pixieset includes a 'question mark bar' for any questions you have before registration. The source also shows you relevant articles on the inline gallery tool. They have a chat option accessible for those with personalized questions.
Interestingly, Pass and Pic-time are slightly different, where the latter offers more personalized help with customer questions. They also include an email as an additional channel for their customers.
Cloudspot is the winner in the category, with better options accessible before you officially sign up in the gallery, including the available contact information. The selections are through the help center section, offering an impressive chat service and answers any beginner queries. You also get an option for a free tour to ensure you are using the right platform and in the appropriate way.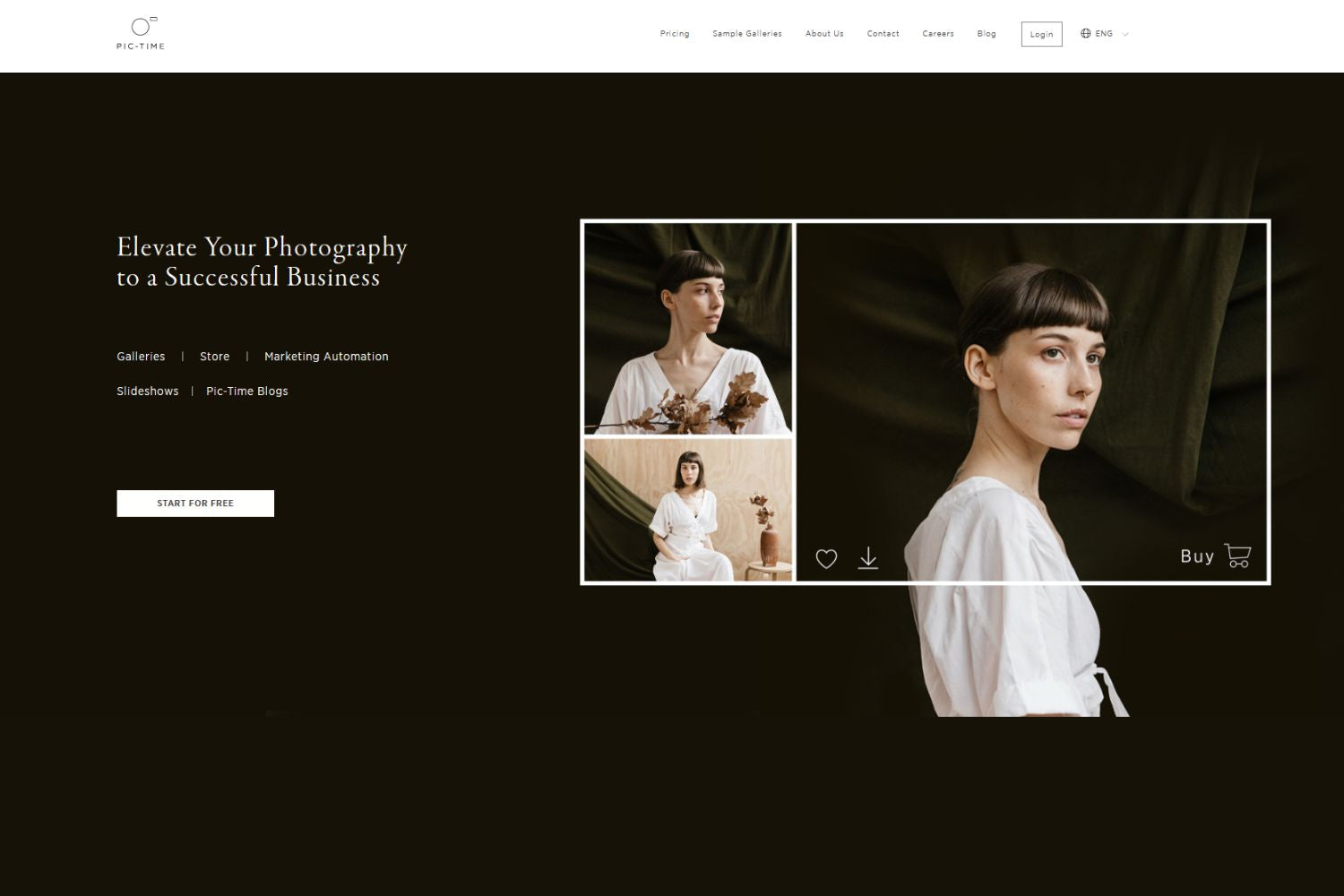 7. A Bonus Snark Category
So, what are other essential features you should consider or avoid?
Pixieset does come with a mobile app gallery, which is convenient for most photographers. However, there's no automatic syncing of your device accounts, leading to double the work of uploading and setting up your templates. Providing a better app is Cloudspot, with straightforward mobile software and easy dynamics in your activity and client interaction.  
Pass, and Pic-time could be more direct in the offered services, with some of their free options not fully meeting expectations. Despite Pic-Time being the better version, most of their free tiers are just marketing strategies.
Conclusion
There you have it on some of the best client gallery tools available for all photographers. Cloudspot and Pic-time provide a case as your top considerations, each taking dominating different categories. Nonetheless, all these are great photo tools, guaranteed to offer excellent results and positive feedback from your clients.
If you like this article, please share it! Be sure to join our FB Group: https://www.facebook.com/groups/Katebackdrops/ to share your ideas! You can also receive free articles, updates as well as discounts information from https://www.katebackdrop.com/ and our FB Group.