Top 20 Budget-Friendly Food Photography Backgrounds
Regarding food photography, the background is just as important as the foreground. The right background can make your food look more appetizing and professional, while the wrong one can make it look amateurish.
You can choose from many different types of food photography backgrounds. This article will explore 20 budget-friendly food photography backgrounds to help you get started.
How to Choose the Best Food Photography Backdrop
Here are some factors to consider when choosing the best food background.
1. Color
The color of your background should complement the colors of your food. For example, a white or light-colored background will make the greens pop when photographing a green salad.
A dark-colored background will make the food stand out if you photograph a plate of brown food, like a burger or steak.
2. Texture
Texture is another important factor when choosing the best food background. A textured background can add depth and interest to your photos.
For example, a textured background will give the cake more dimension if you're photographing a light and airy cake.
3. Reflectiveness
A highly reflective background will make your food look shiny and tasty. However, too much reflectiveness can be distracting and make your photos look busy.
4. Material
The best material backgrounds should complement the style of your food. For example, a rustic wooden cutting board would pair well with country-style comfort food.
5. Pattern
Patterns can add interest and texture to a photo and can also be used to highlight the colors and shapes of the food. A busy or bold pattern may not be the best choice for every photo, but it can be a great way to add visual interest to an otherwise simple composition.
10 Affordable Best Food Photography Backgrounds
1.
 

Foil Paper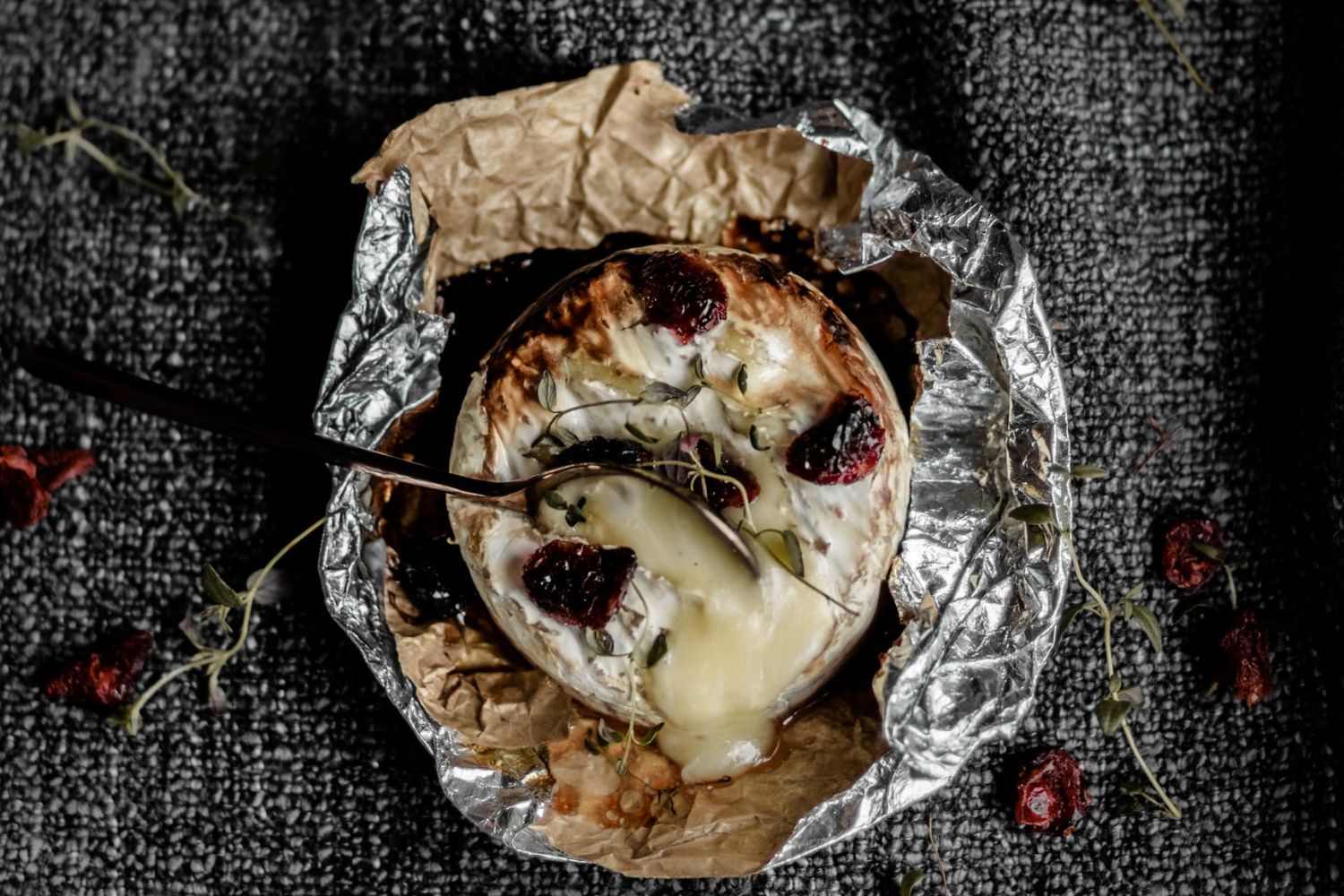 Photo by Storiès on Unsplash
Foil paper is shiny and reflective. This will help create a bright background for your photos. The foil paper reflects light onto your subject, resulting in evenly lit photos.
If you want to add a bit of variety to your background, you can crumple the foil paper before taping it down. This will create a textured background that will add interest in your photos.  
2.
 

Wooden Cutting Board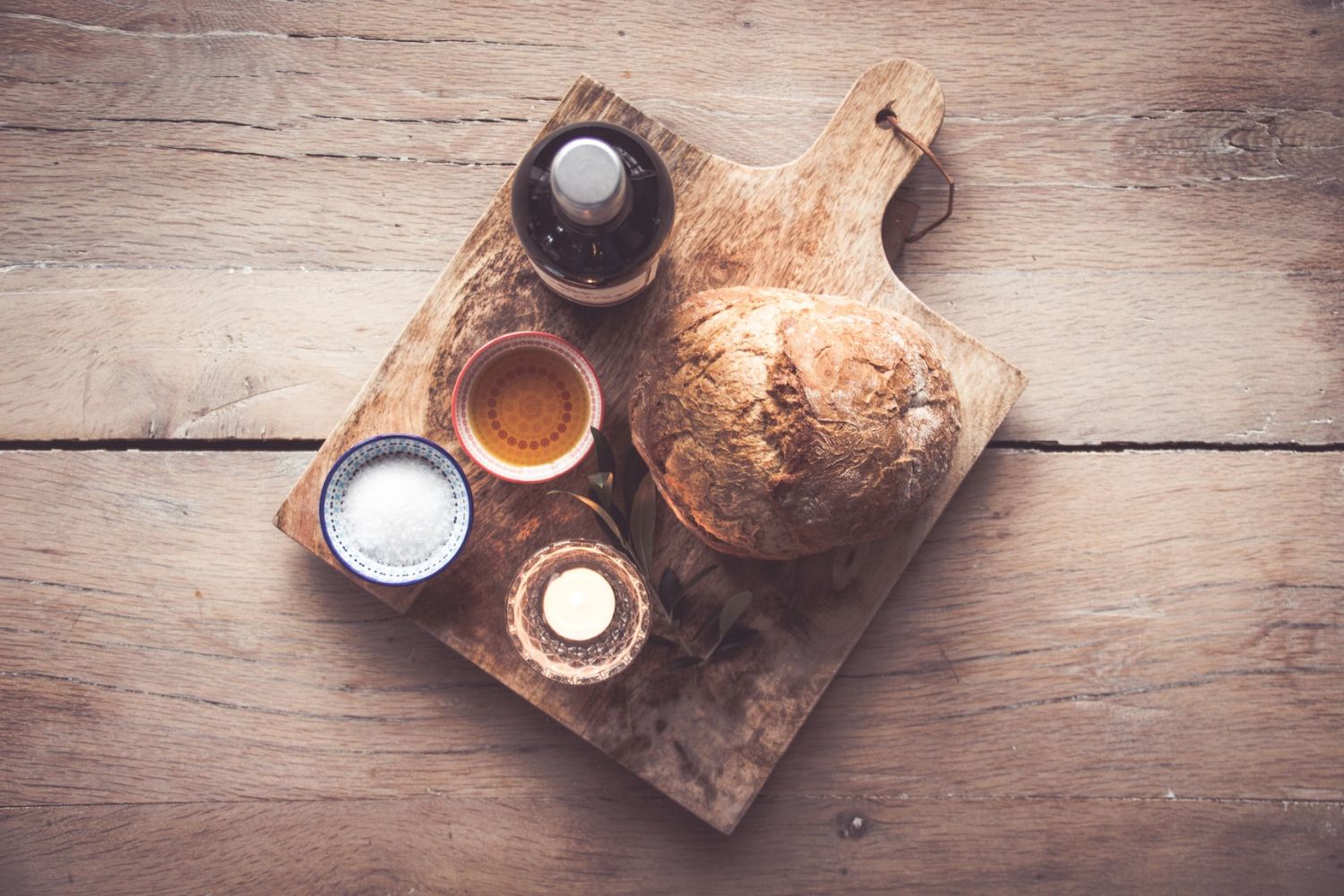 Photo by Matthijs Smit on Unsplash 
A wooden cutting board makes an excellent food photography background. The wood grain adds texture and interest, while the neutral color ensures your food will star the show.
The best part is a cutting board is easy to clean and transport, making it a great option for on-the-go shoots.
3.
 

Baking Pans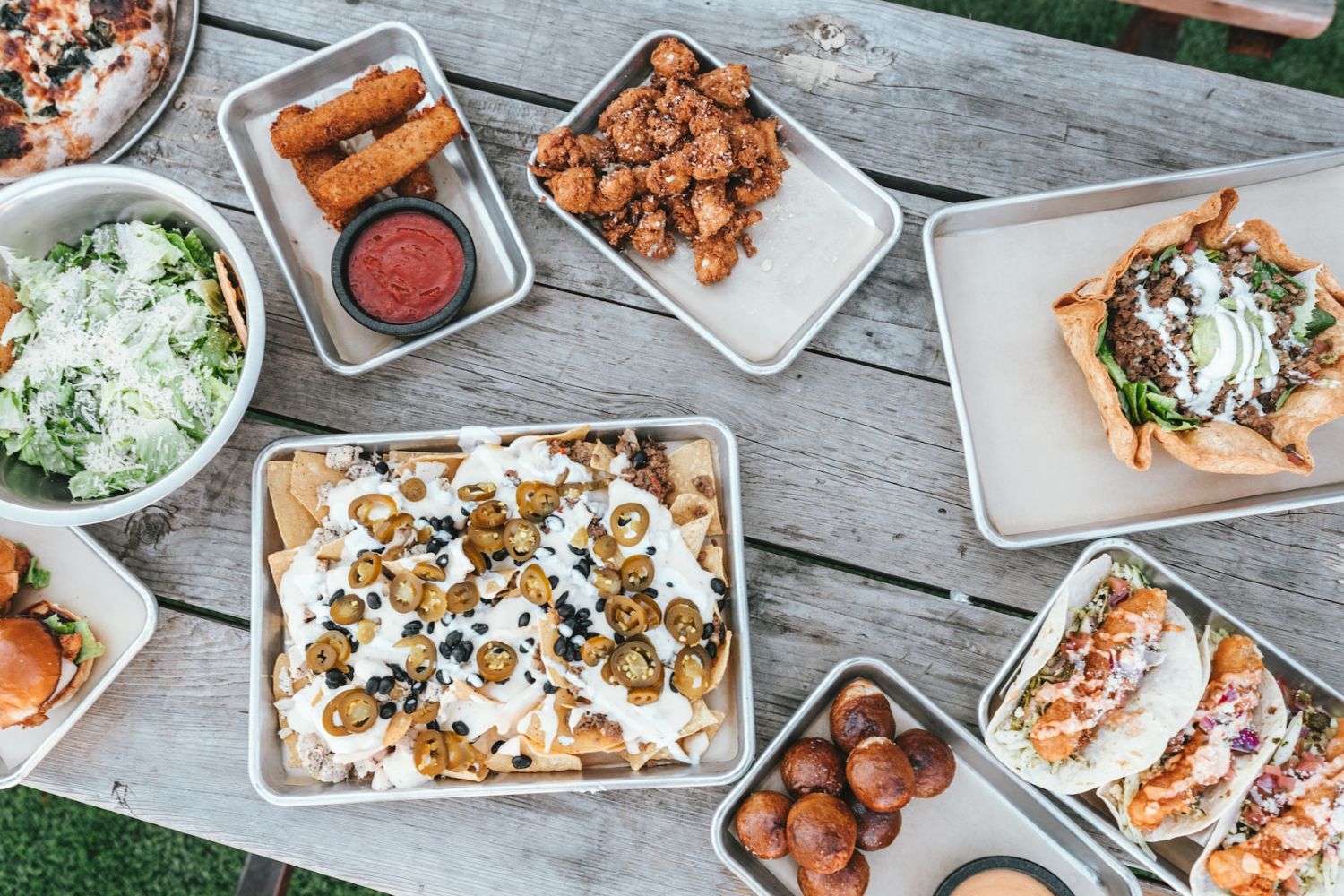 Photo by Spencer Davis on Unsplash
Baking pans make great simple backgrounds for food photography. They come in all shapes and sizes and can be used to create all sorts of looks. For a rustic look, try using a baking pan with a distressed finish. This will add some texture and interest to your photos.
Try using a baking pan with a sleek, shiny finish for a more modern look. This will give your photos a clean and polished look. You can also opt for pans with geometric patterns or floral designs.
4.
 

Ceramic Floor Tiles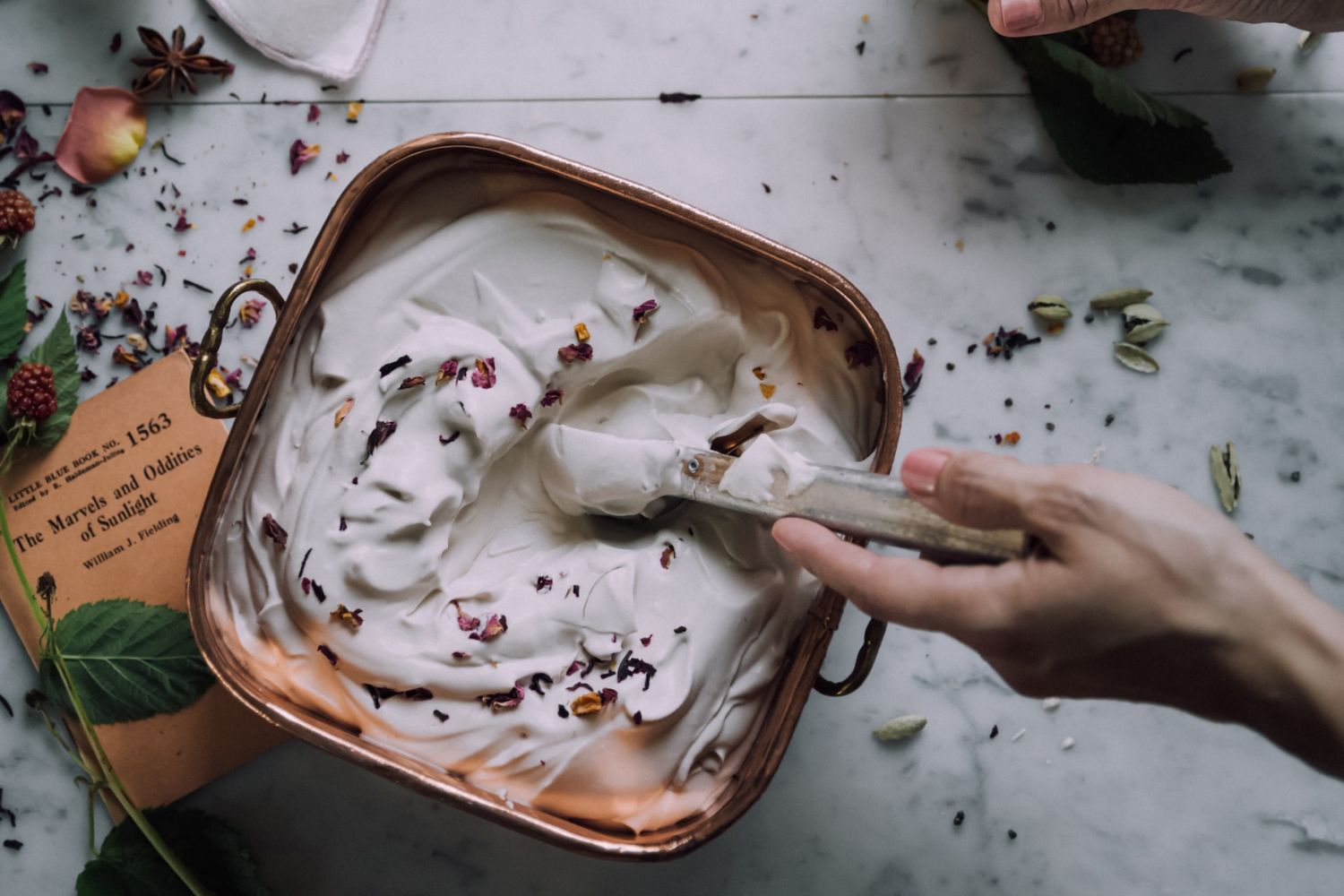 Photo by Christiann Koepke on Unsplash 
Ceramic floor tiles are an excellent choice for food photography backgrounds because they are easy to keep clean and provide a neutral background that won't distract from the food. They are also relatively inexpensive, which makes them a good option for budget-conscious photographers.   
If you're planning to use ceramic floor tiles as a food photography background, choosing a color that will complement the food is important. White or light-colored tiles are a good choice for most types of food, but you can also use darker colors if they suit your aesthetic.
5.
 

Grocery Bags
Photo by Archer Fu on Unsplash 
Brown paper grocery bags are a great alternative to butcher paper. They are cheap, easy to find, and versatile.
You can use them to create various looks, from a rustic feel to a more modern look. Plus, they are easy to set up and take down, so you can quickly change your background to get the perfect shot.
6.
 

Baking Paper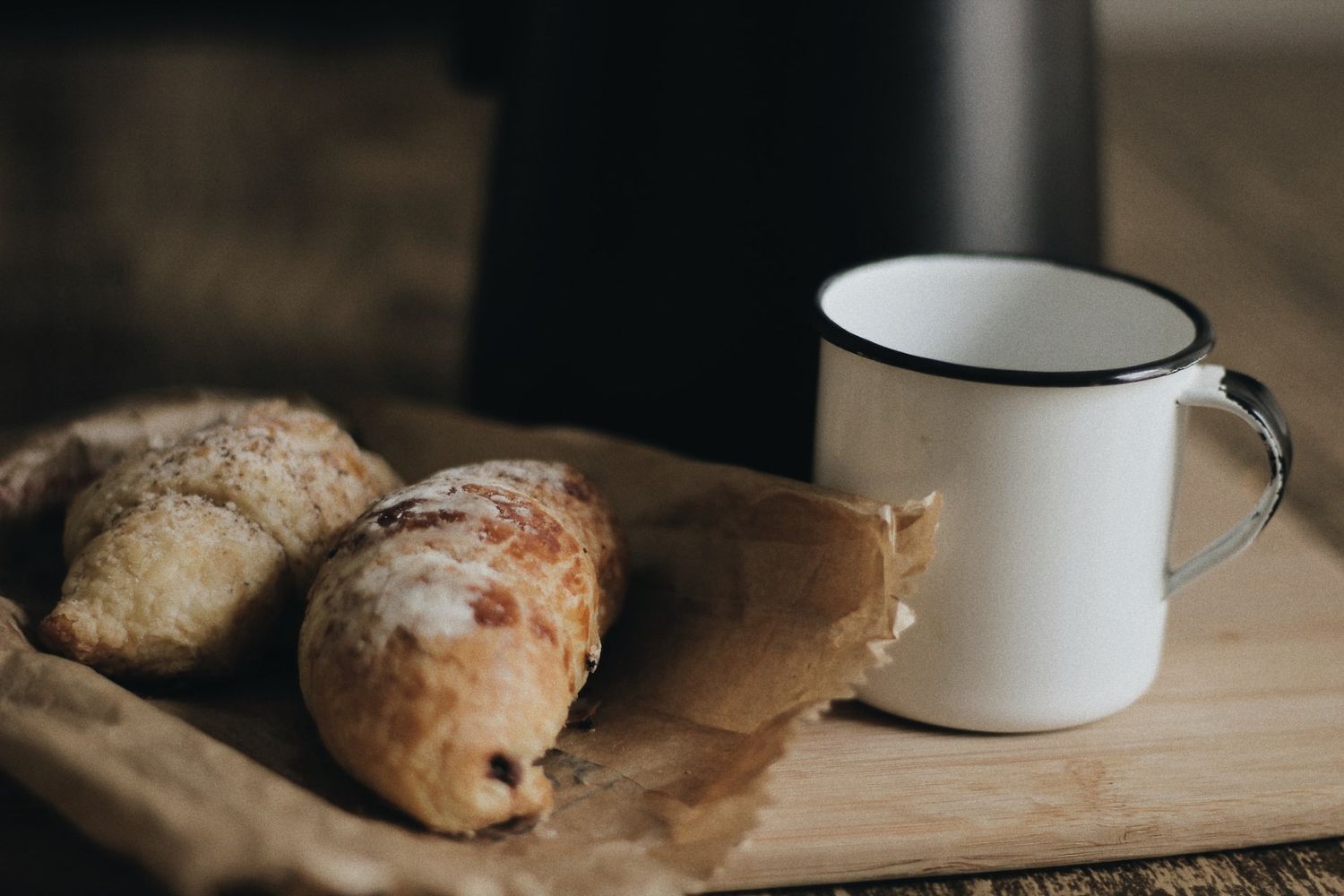 Photo by @felipepelaquim on Unsplash 
Baking paper is a great food photography background because it provides a neutral surface for your subject.
You can use various materials to create different looks for your photos, such as covering the baking sheet with foil or fabric. You can also experiment with different lighting techniques to create different effects.
7.
 

Kitchen Linens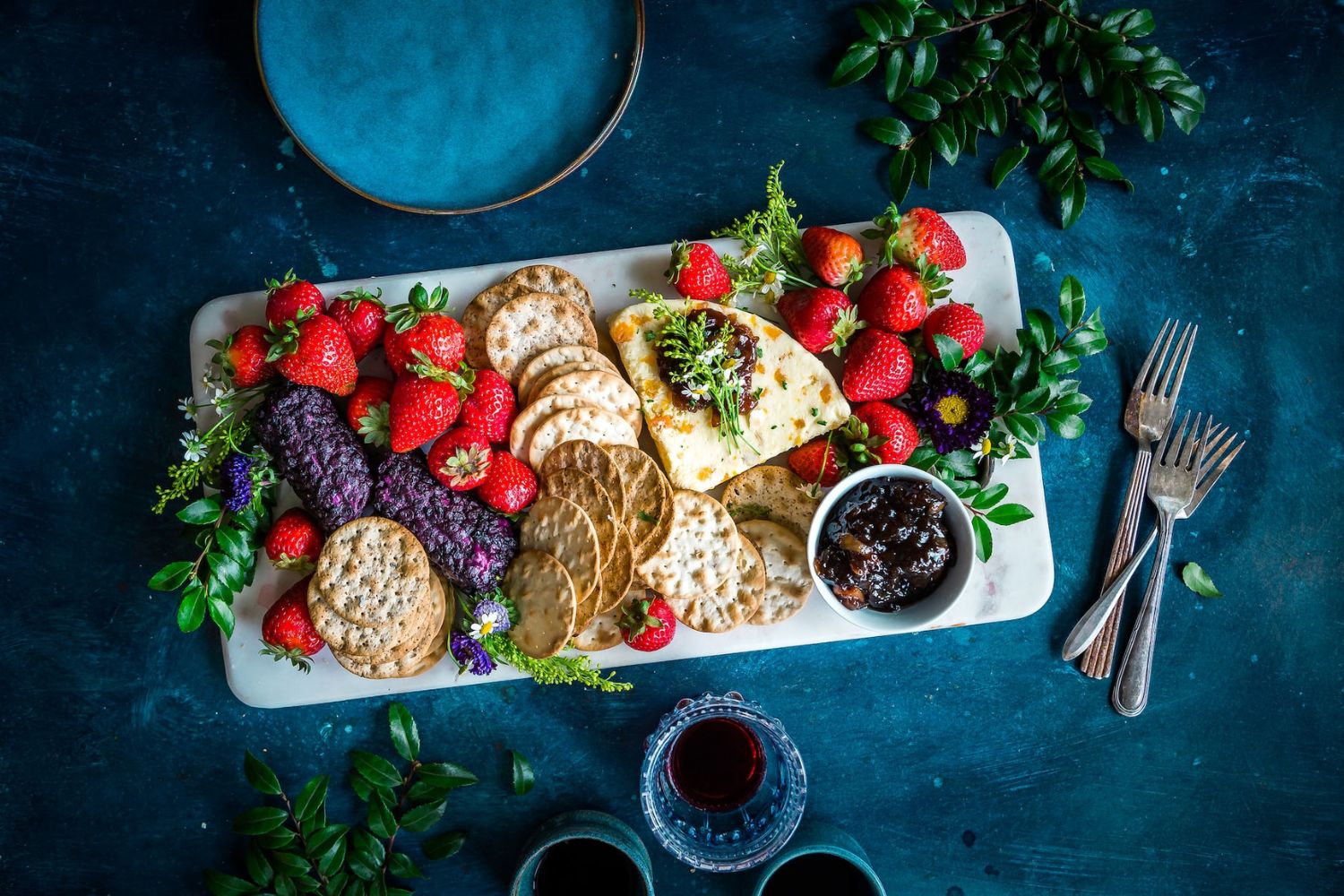 Photo by Brooke Lark on Unsplash 
Kitchen linen comes in various colors and patterns, so you're sure to find something that will complement your food perfectly. Plus, the fabric is soft and smooth, so it won't reflect light in unwanted ways.  
Another great thing about kitchen linen is that it's easy to keep clean. And if it gets dirty, a quick trip through the washing machine will make it look like new again.
8.
 

Slate Plates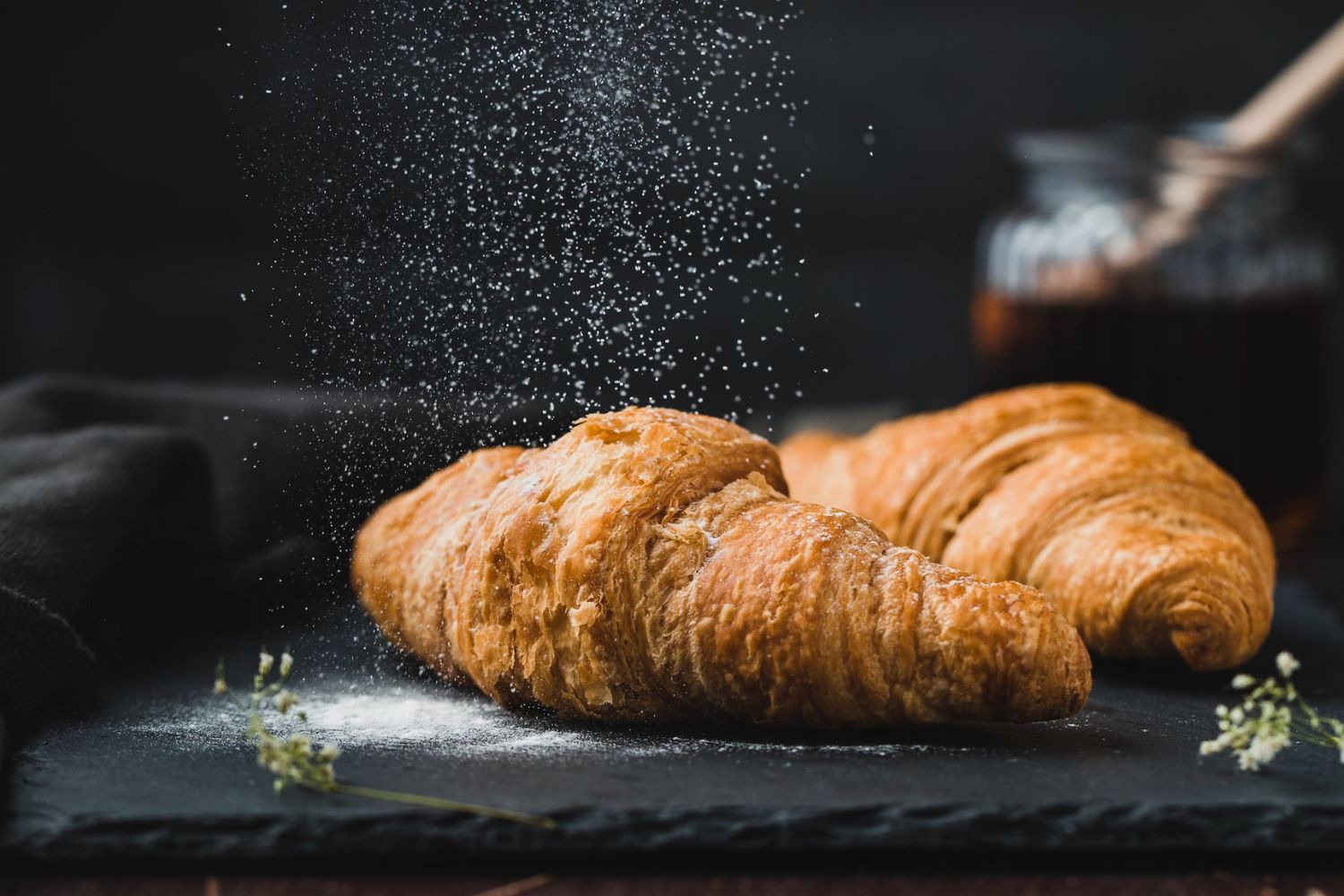 Photo by Mae Mu on Unsplash 
Slate plates have a beautiful, natural texture that can add interest to your photos. They're also nice and neutral so they won't compete with the food you photograph. When choosing a slate plate, get one that's the right size for your scene.
If the plate is too small, it will look out of proportion. If it's too big, it will dominate the photo. In case you're using multiple plates, vary the sizes and shapes for a more interesting shot. Use a contrasting color plate for a pop of color.  
9.
 

Plain Craft Paper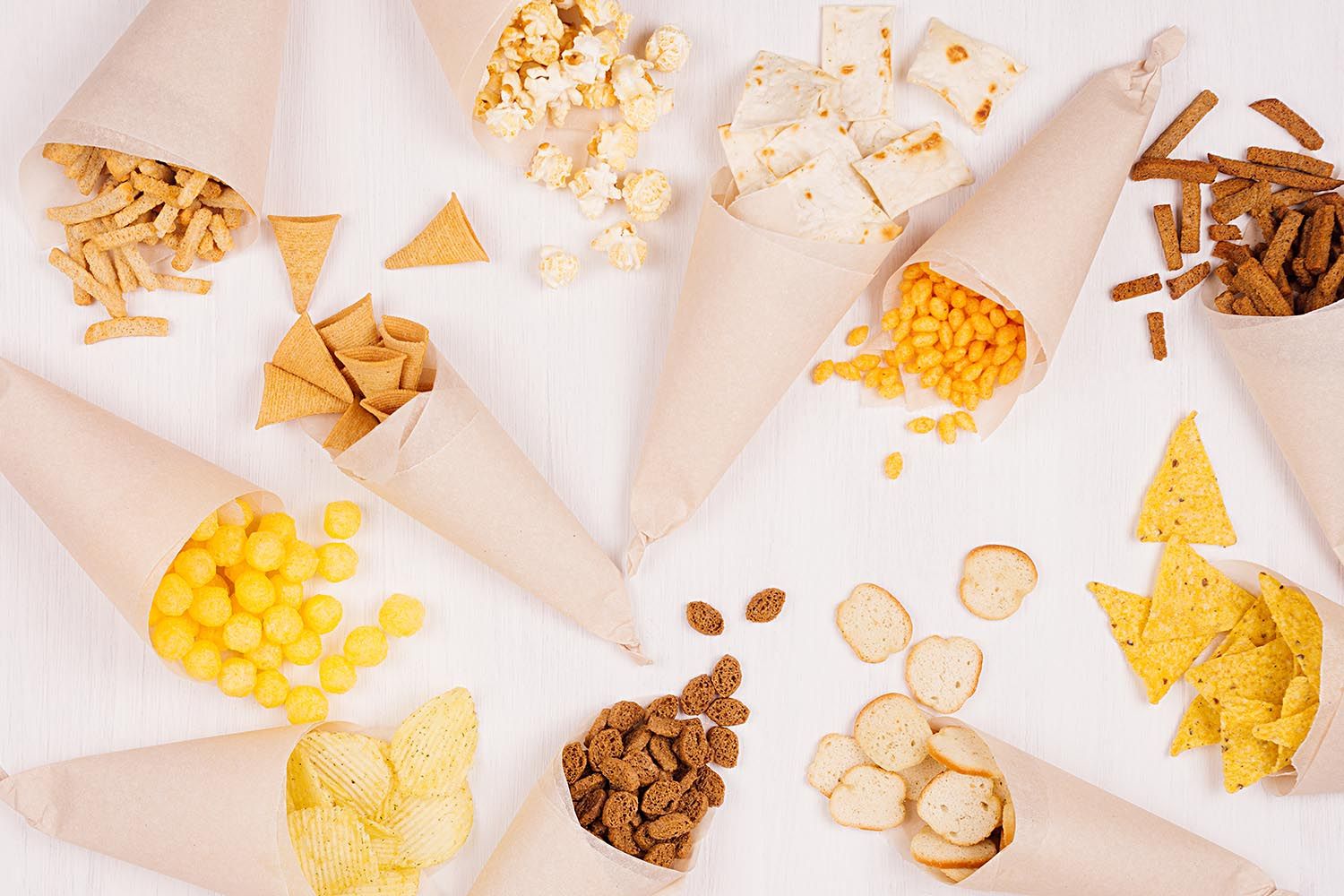 Photo by Alina Yudina on shutterstock 
Craft paper is one of the most versatile photography backgrounds you can use. It's simple, clean, and plain, making it perfect for food photography.  
Craft paper comes in various colors, so you can choose the perfect shade to complement your food. It's also inexpensive and easy to find.
If you're shooting on a white or light-colored background, craft paper can help to add some contrast and make your food pop. And if you're shooting on a dark background, craft paper can help to brighten up your photos.
10.
 

 Foam Boards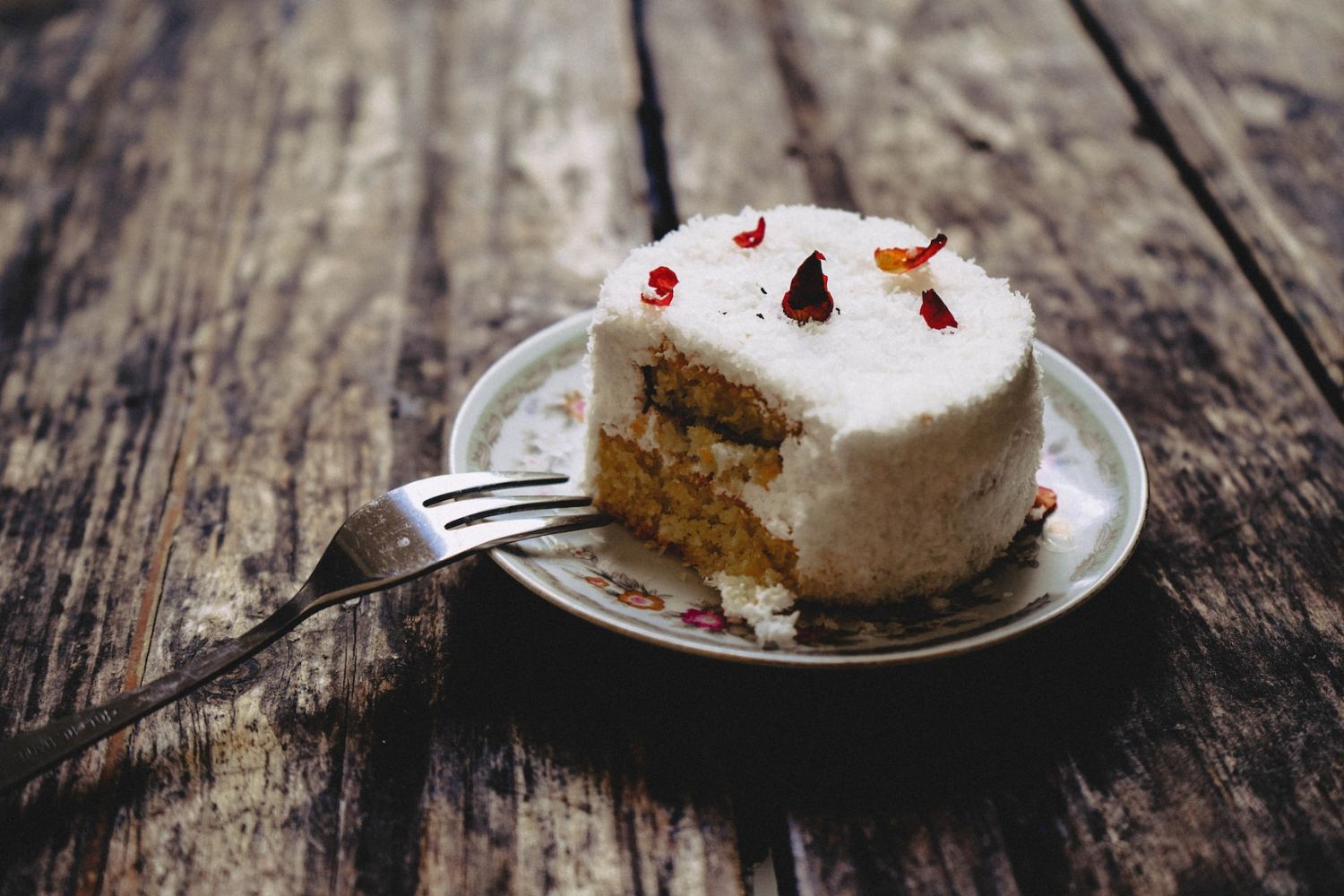 Photo by Chinh Le Duc on Unsplash 
Foam boards are one of the simplest food photography backgrounds you can use. They're lightweight, easy to transport, and can be taped or pinned to a wall or other surface. Plus, they're inexpensive – you can find them at most craft stores.
If you want to add a bit of color or texture to your photos, try using colored or patterned foam boards. Just remember that busy patterns can be distracting, so it's best to use them sparingly.
10 DIY Best Food Photography Backgrounds
1.
 

Duo Boards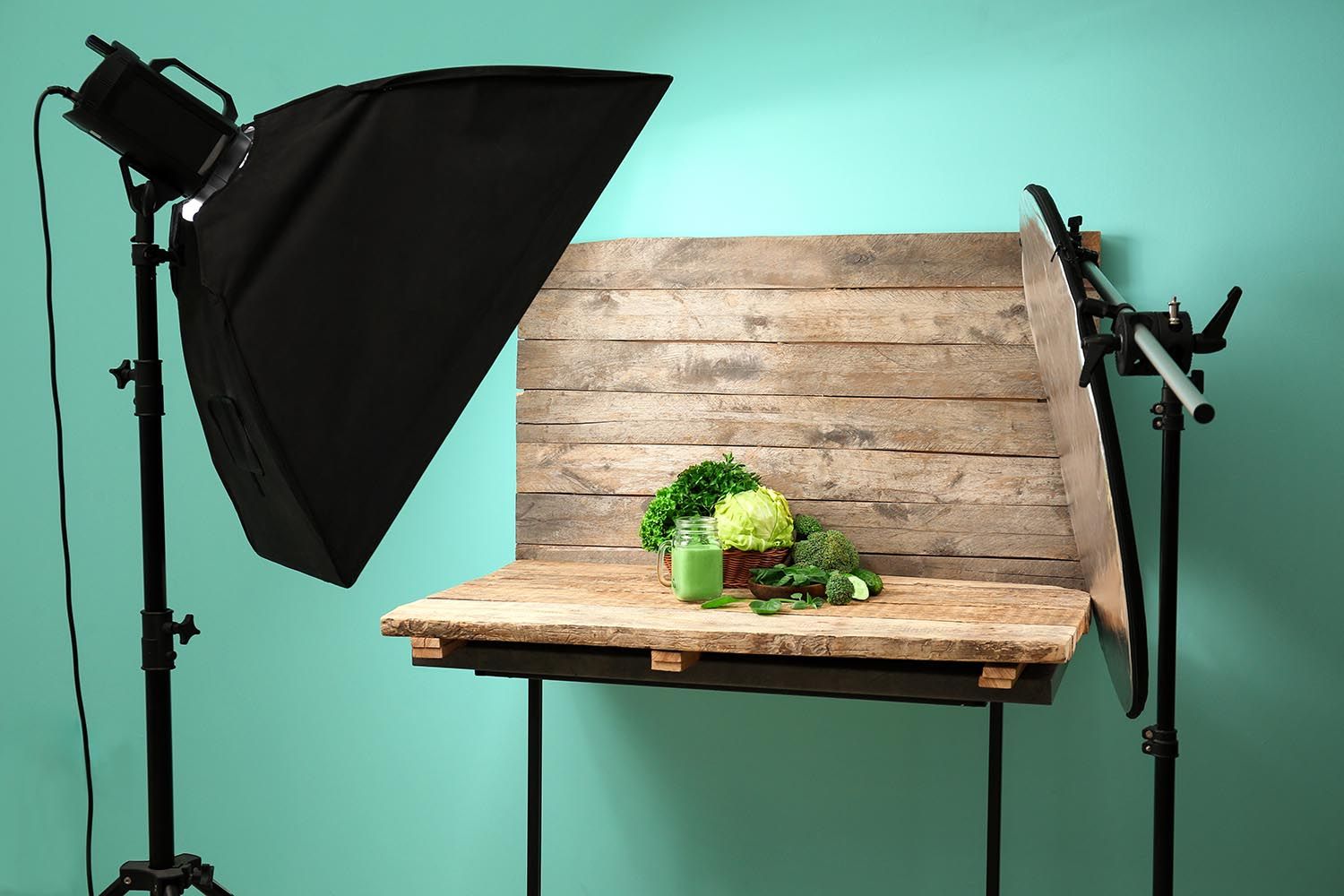 Photo by Africa Studio on shutterstock
Duo boards are two pieces of wood or other material attached to create a flat surface. This surface can be used as a food photography background, providing a clean and simple look that can make your food photos look more professional. You can DIY your duo board in two easy steps:
Step 1: Attach two pieces of wood with screws or nails
Step 2: You can paint the two boards any color or even add a pattern to them.
2.
 

Fake Kitchen
Fake kitchen backgrounds are the best DIY food photography backgrounds because they are easy to make and look very realistic. You can make a fake kitchen background by following the steps below.
Step 1: Take your laptop and look for a picture that has a kitchen
Step 2: Find two small blocks and place them on the two ends of your laptop.
Step 3: Find a long piece of wood and place it on the blocks. Then place your food on the wood and take your pictures.
3.
 

Tiled Wallpaper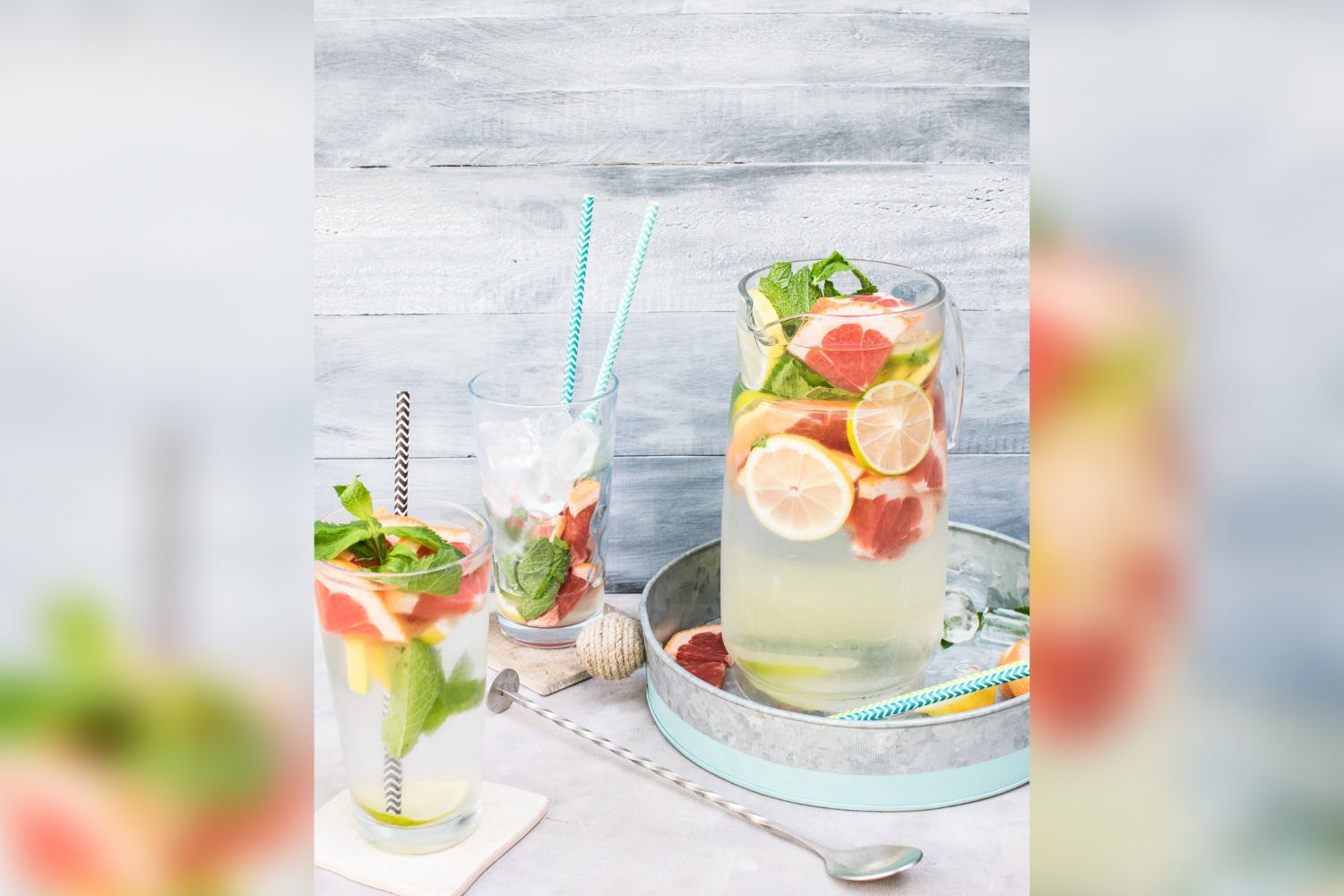 Photo by Monika Grabkowska on Unsplash 
Tiled wallpapers provide a neutral backdrop and can be found in various colors and styles to suit any aesthetic. Plus, they add a touch of luxury to your photos.
Step 1: Place a tiled wallpaper behind your food setup
Step 2: Put your food infront of the wallpaper on a color-neutral surface that matches the wallpaper.
Step 3: Be sure to wipe the wallpaper before each use to keep it looking its best.
You can also try some mural wallpaper on your wall.
4.
 

A Fake Swimming Pool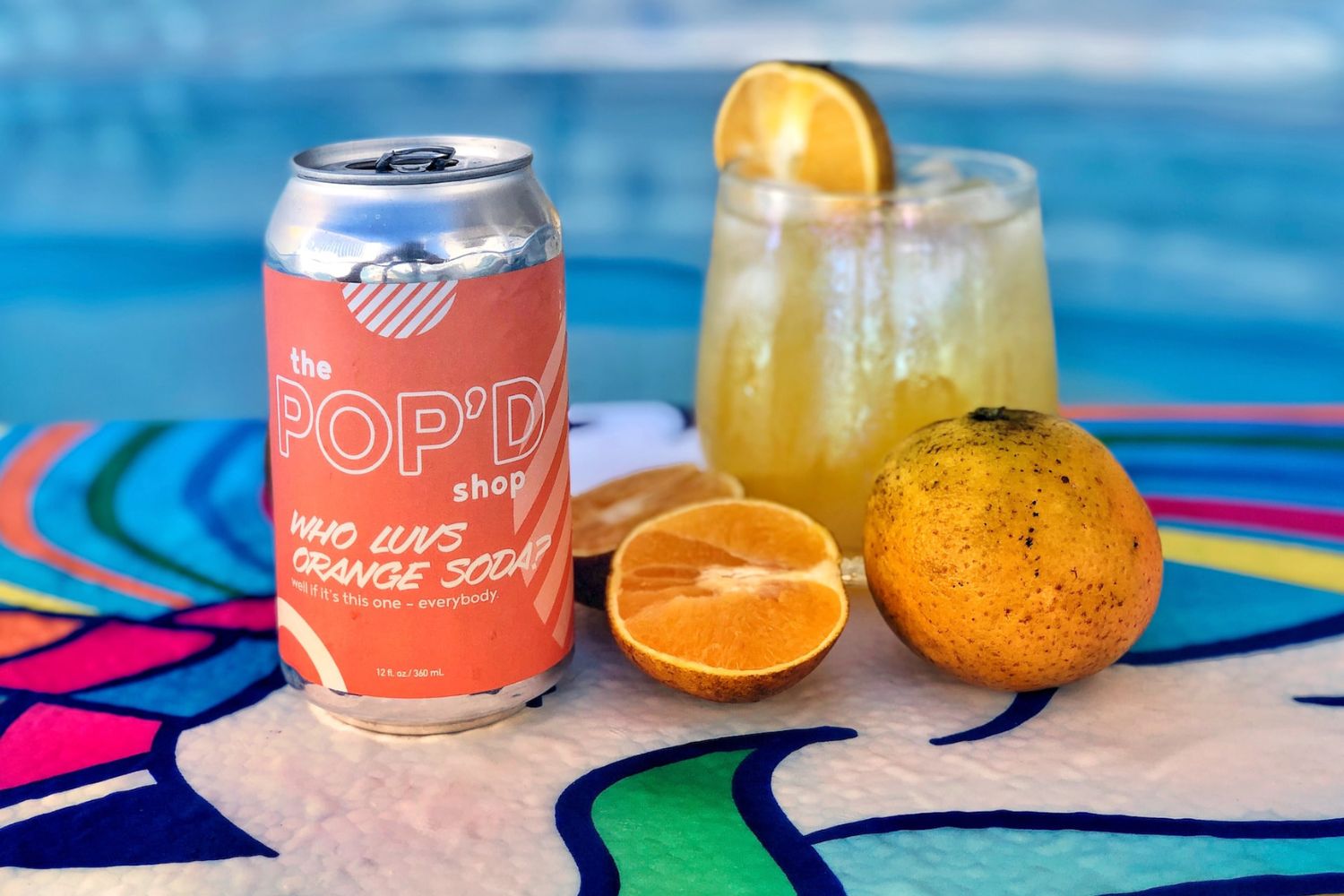 Photo by The Pop'd Shop on Unsplash
You can create a fake swimming pool and use it as your backdrop. You will need the following:
A large transparent container
Blue marble tile
water
A white tile or wood
Something to support the tile
To make a fake swimming backdrop, follow these steps:
Step 1: Place the container on top of the blue marble tile.
Step 2: Fill the container with water.
Step 3: Place the white tile halfway through the container; the other half will be supported by what you have, like a stone.
Step 4: Put the food you want to take pictures of on the tile and take your images.
5.
 

Painted Canvas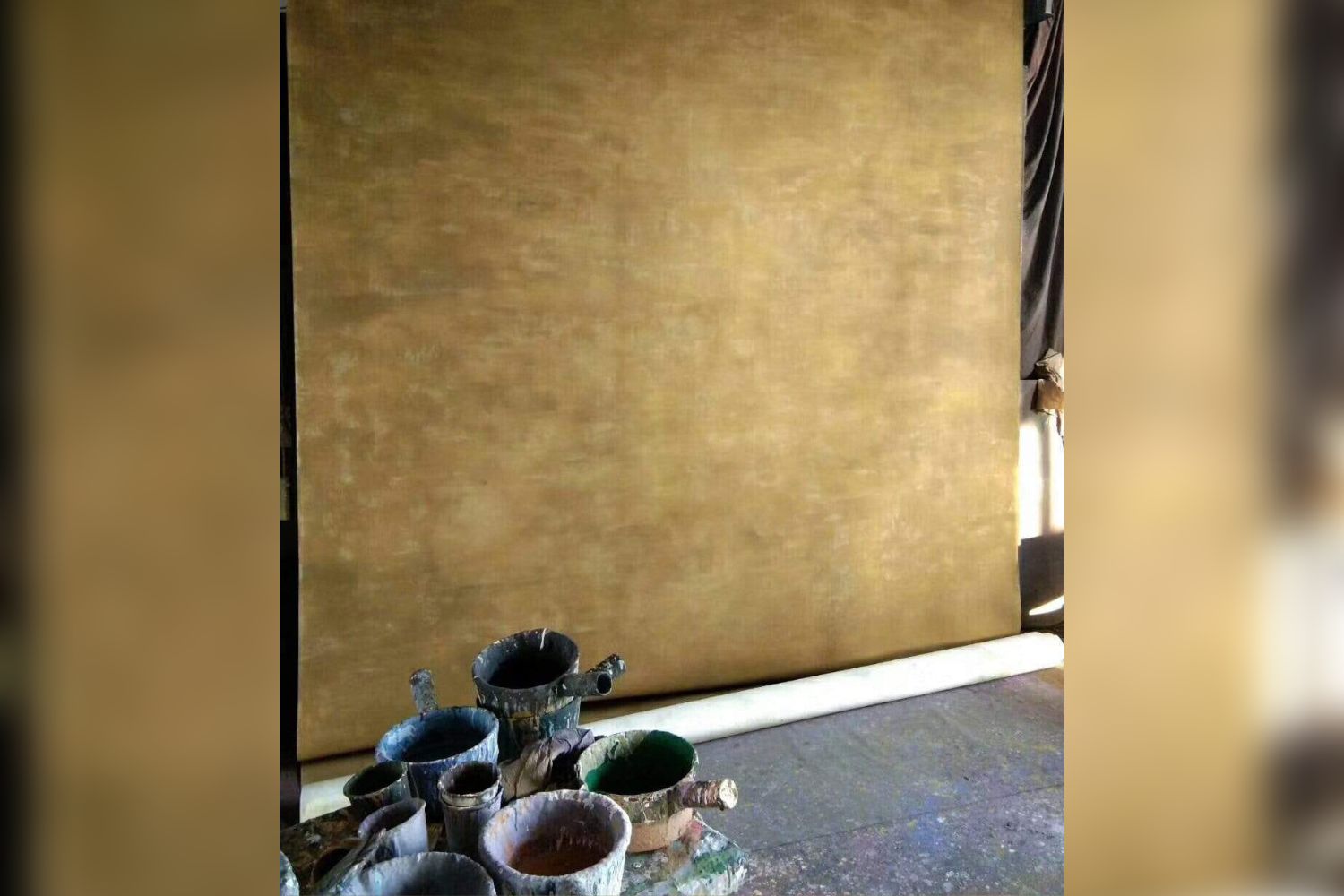 Making your own painted canvas food photography backdrops is a great way to get creative with your food photography. Plus, it's a lot cheaper than buying expensive backdrops. All you need is a canvas, some paint, and a little bit of creativity.  
Step 1: Start by painting your canvas with a base color. This can be white, black, or any other color you want.
Step 2: Once the base color is dry, add other colors and patterns. You can use a brush, a sponge, or even your fingers to create interesting designs.
Step 3: When you're finished painting, let the canvas dry completely.
Step 4: Set it up in your food photography studio and start shooting.
6.
 

Newspapers/Book Pages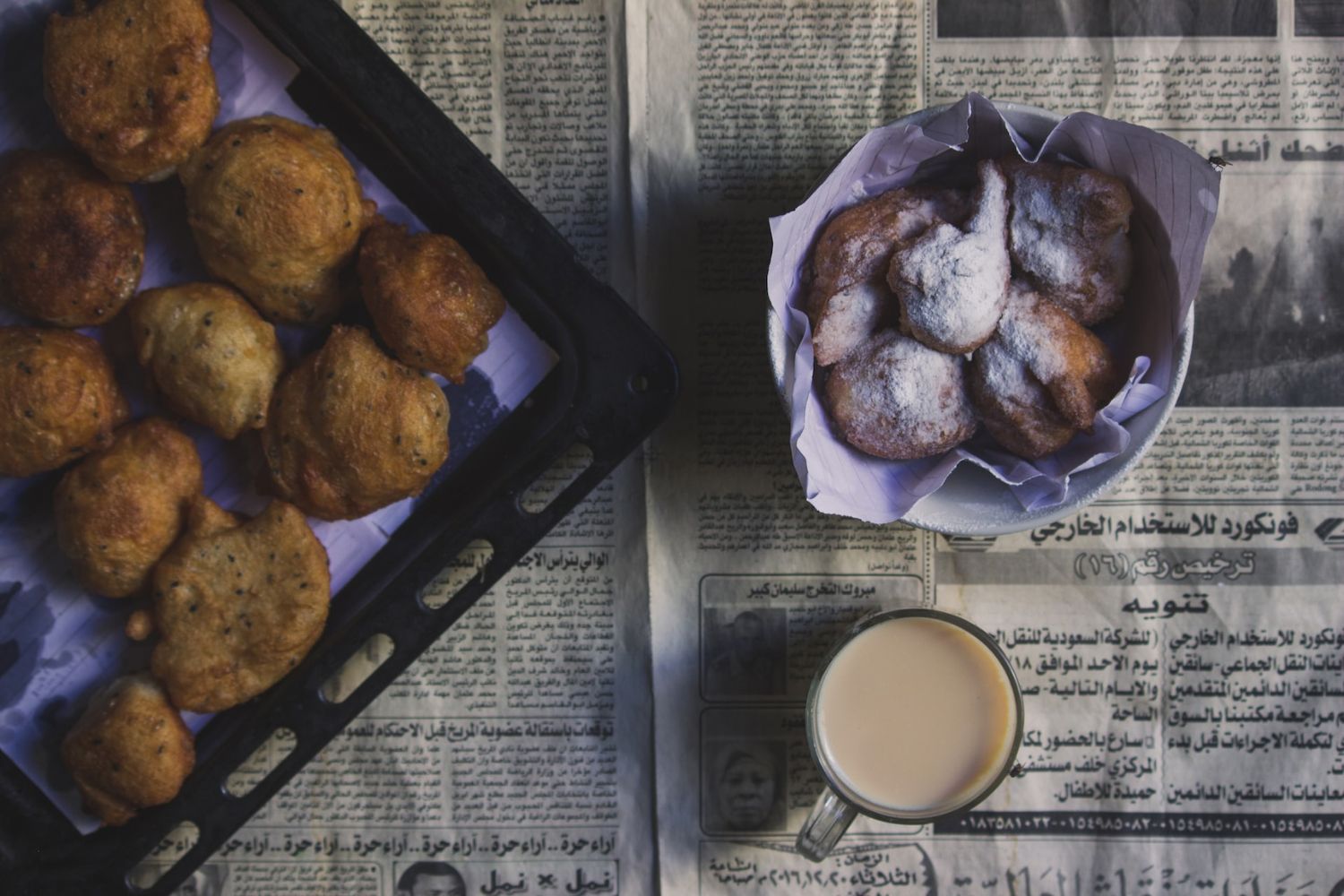 Photo by Yusuf Yassir on Unsplash
With creativity, you can use common household items to create beautiful DIY backdrops for your food photography. You can use old newspapers or book pages. It's a great way to recycle materials that would otherwise end up in the trash.
To create a DIY backdrop out of newspapers or book pages:
Step 1: Tape or glue the pages to a wall or piece of cardboard
Step 2: Arrange your food in front of the backdrop and take photos
7.
 

White Flat Stone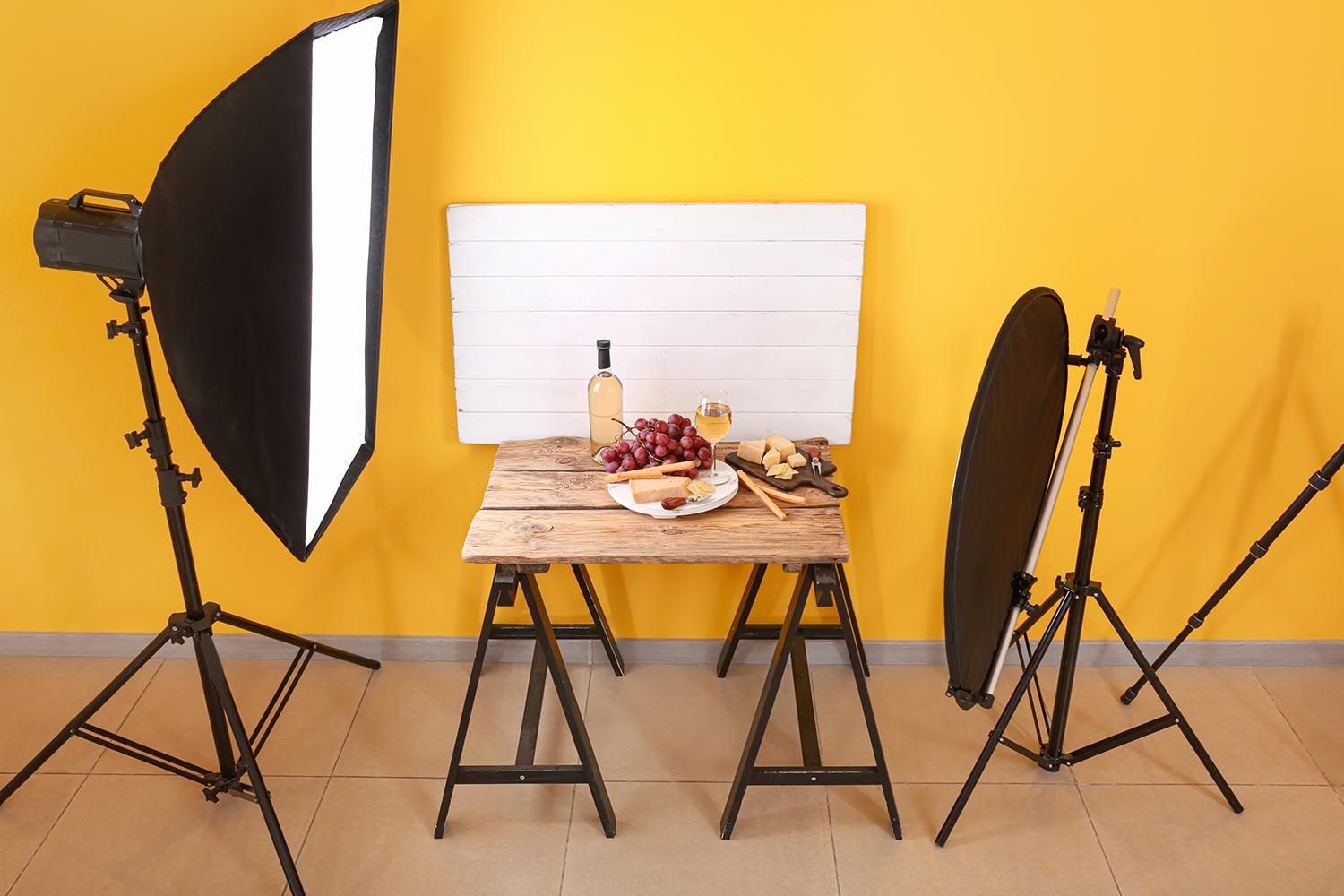 Photo by Pixel-Shot on shutterstock 
Due to its neutral color and versatility, a flat white stone provides a fantastic DIY food photography background. It can be used for a variety of food photos, from close-ups to wide shots. Additionally, you may use it repeatedly because it's simple to set up and take down.
Step 1: Place a white stone to resemble a wall
Step 2: Neatly put the food you're shooting in front of the white flat stone. You can add other props such as napkins and bowls. Just ensure they are a neutral color to prevent taking away attention from the food.
8.
 

Paper Fans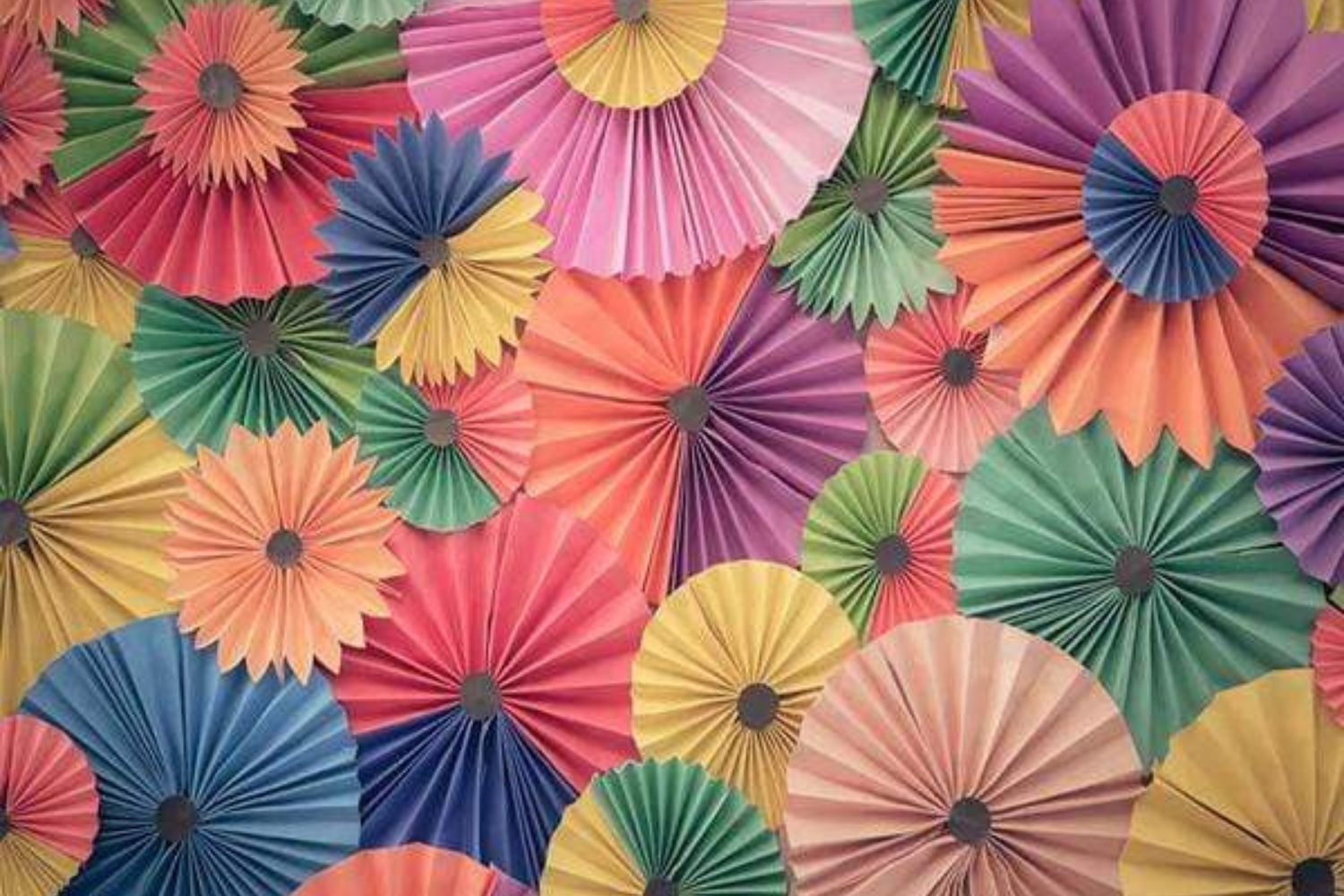 Paper fans are easy to make and can be customized to match any color scheme or theme. Plus, paper fans are inexpensive and can be found at most craft stores. To make a paper fan backdrop, you will need:
Paper fans in various sizes and colors
Tape
Scissors  
Step 1: Begin by taping the paper fans together at the center.
Step 2: You can create any design you like, but we suggest creating a fan shape
Step 3: Once the fans are taped together, trim any excess paper
Step 4: Next, hang the paper fan backdrop on a wall.
9.
 

Paper Flowers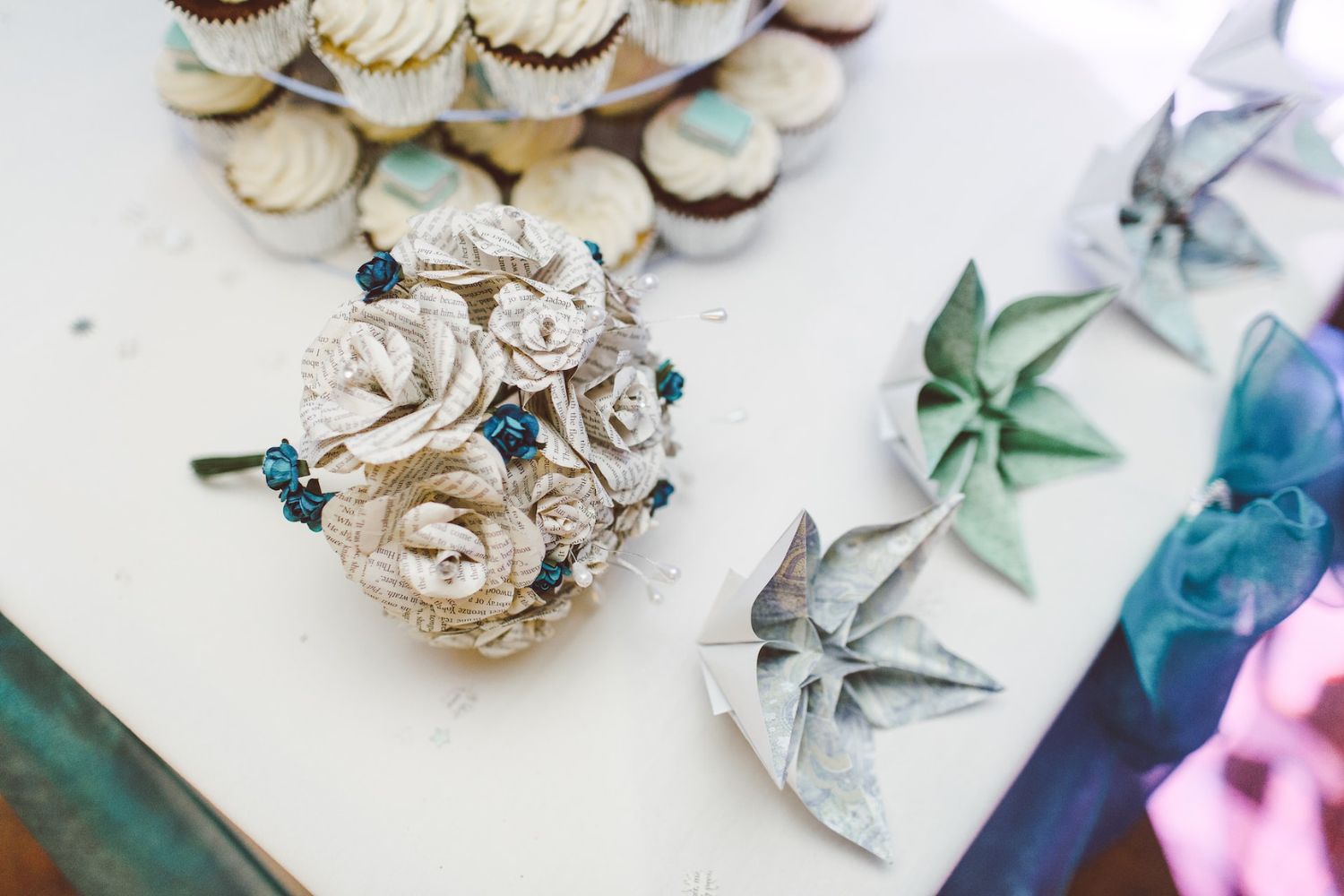 Photo by Wedding Photography on Unsplash 
Try making your paper flower backdrop! This project is easy to do and only requires a few materials. Plus, it's a great way to add color and interest to your photos.
Step 1: To get started, you'll need some paper flowers. You can make your own using craft paper or tissue paper.
Step 2: Once you have your flowers, arrange them on a piece of cardboard or poster board.
10.
 

 Paper Chains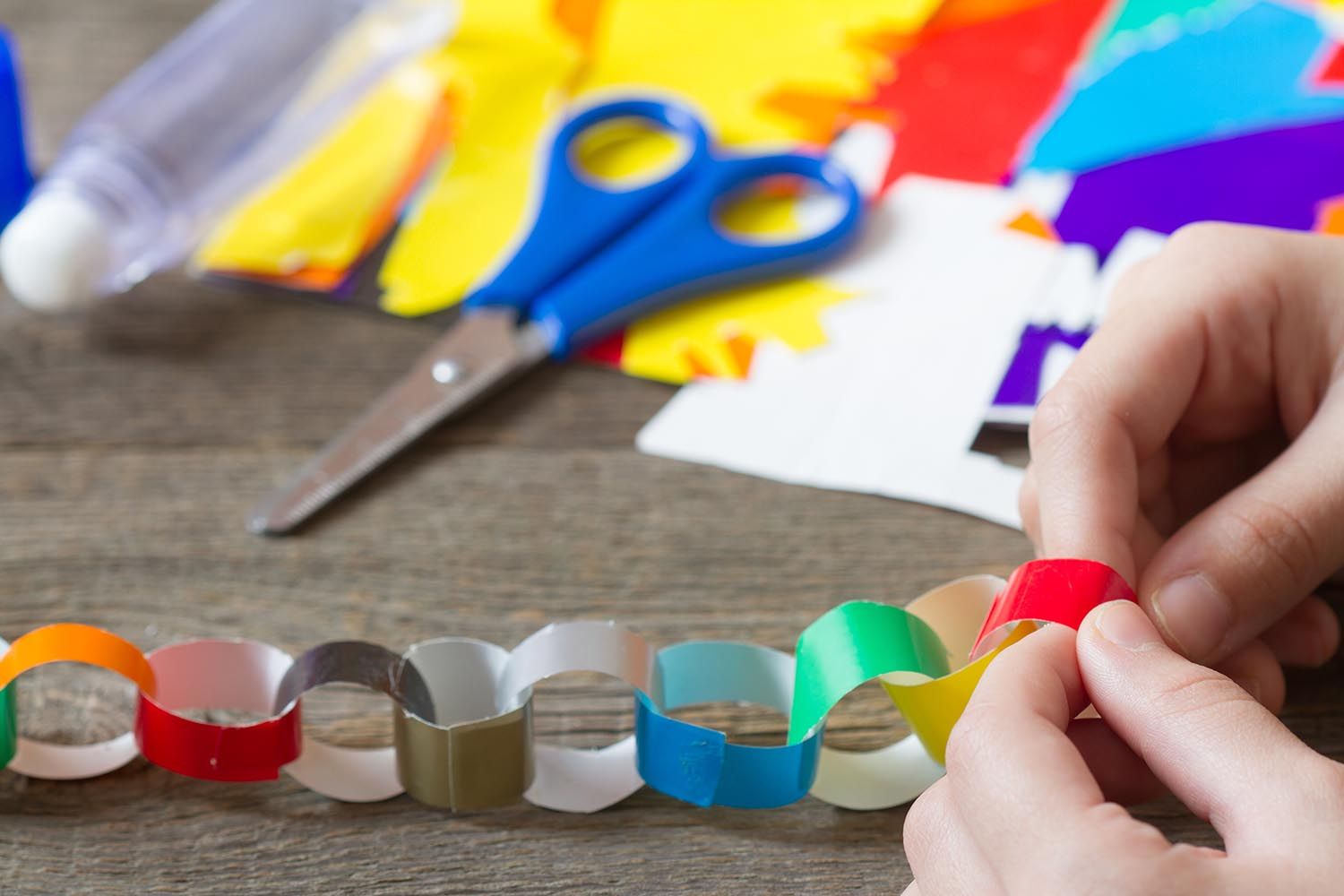 Photo by udra11 on shutterstock
Paper chains are a great DIY option for food photography backdrops. They are inexpensive and easy to make, and they can add a lot of visual interest to your photos. Paper chains are ideal for pastries and cakes photography.
To make your paper chain backdrop:
Step 1: Start by cutting paper strips into equal lengths. You can use any paper you like.
Step 2: Once you have your strips cut, glue or tape them together at one end to form a loop
Step 3: Continue adding loops until your paper chain is the desired length.
Step 4: Use tape to hang your paper chain backdrop on a wall or door.
Step 5: Arrange your food items before it and start taking photos
Conclusion
As you can see, there are a variety of food photography backgrounds to choose from, and each has its unique benefits. The key is finding the background that works best for your style and the type of food you photograph.
Once you've found the perfect background, experiment with different lighting techniques and angles to create a stunning food background wallpaper that you can use.
If you like this article, please share it! Be sure to join our FB Group: https://www.facebook.com/groups/Katebackdrops/ to share your ideas! You can also receive free articles, updates as well as discounts information from https://www.katebackdrop.com/ and our FB Group.