Buyer's Guide to Blackmagic Camera: 5 Best Recommendations
Blackmagic cameras are employed in production studios worldwide, yet they are far less expensive than conventional high-end cameras. They have a variety of cameras that serve various functions, plus their cameras are localised in 13 different languages. Therefore, whether you are a pro or an amateur, Blackmagic has something for you. Dive in to find out more about Blackmagic cameras and which one is the best for you.
Why Choose a Blackmagic Camera?
Blackmagic cameras offer excellent film results for personal or professional videos or content. They have control panels that are at your fingertip reach, making it easy to make adjustments. Some have ND filters that can even regulate extreme lighting when shooting. Thanks to their dual ISO, you can reduce image defects while maintaining the dynamic range.
They have a Blackmagic RAW feature that gives quality, coloured, and detailed images. The cameras directly support multiple storage cards and external storage for easy post-production. Depending on the model, you are spoiled with several resolution options like HD, Ultra HD,4K, DCI 4K, and 6K. Post-production is easy with Blackmagic cameras since they store data in familiar file formats like 4K. The cameras are compatible with MFT or EF lenses.
5 Best Blackmagic Cameras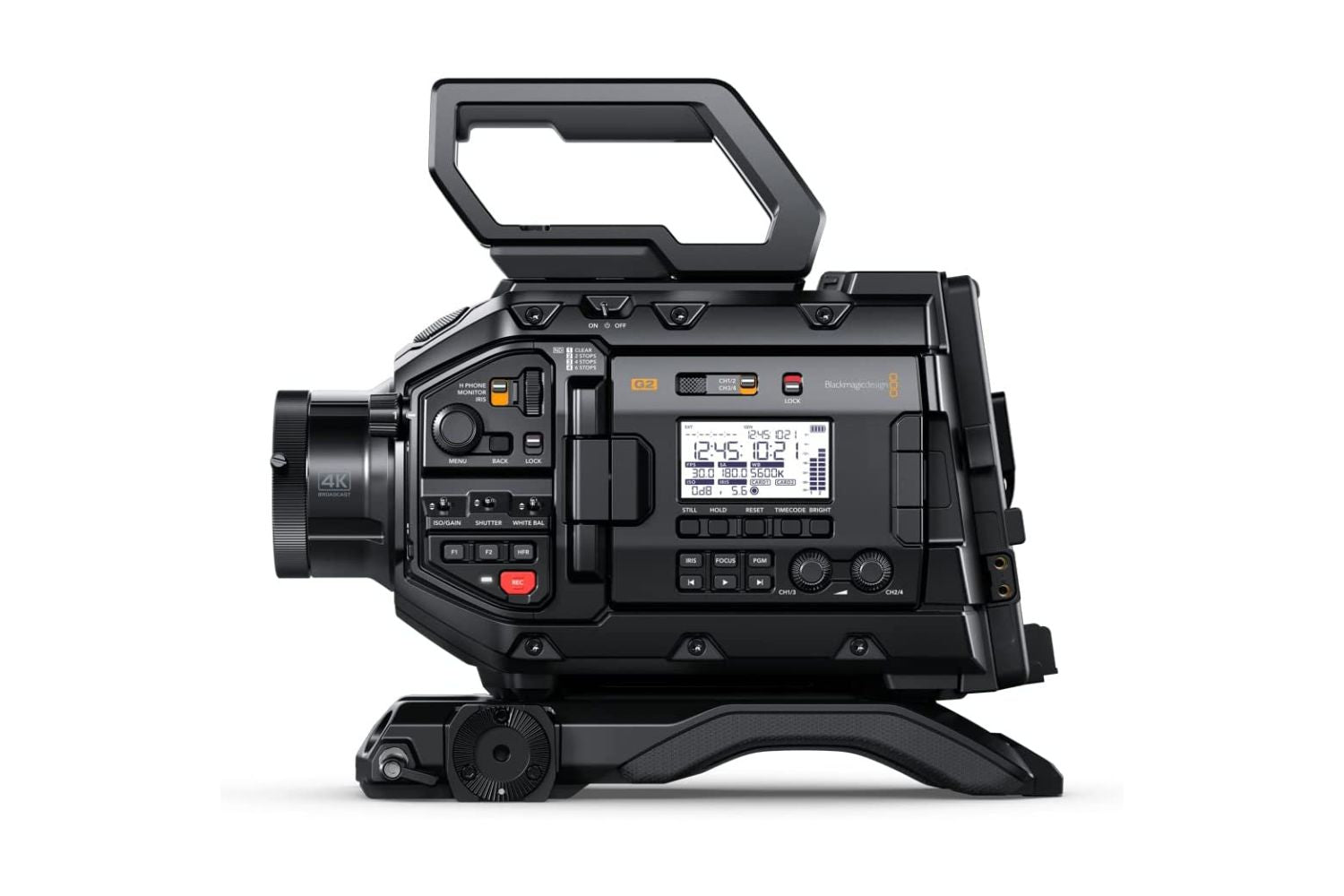 Image Credit: amazon.com
This camera serves multiple functions, i.e., broadcasting and life recording, and it can be used as a digital camera. Its performance in low light is outstanding to the point you can use it in the moonlight. You can control it remotely on your device since it supports Bluetooth. It has a blend of magnesium that makes it lightweight but strong.
Specifications
It has LCD touch controls
It has top-notch ND filters.
It Comes with a lens correction feature.
13 stops dynamic range
It has a 4" screen dimension.
The metadata support automatically records settings.
Records in HD and Ultra HD
It has 3D LUTs that allow you to achieve film looks.
It has the Blackmagic raw option ranging from 50fps to 150 fps.
It has a dual native ISO of OdB & 18Db gain.
It has the five-color science in the latest generation.
Pros
The lens mounts are adjustable
Large ISO ideal for low light
It can work with standard batteries.
It supports type c USB for external recording.
Cons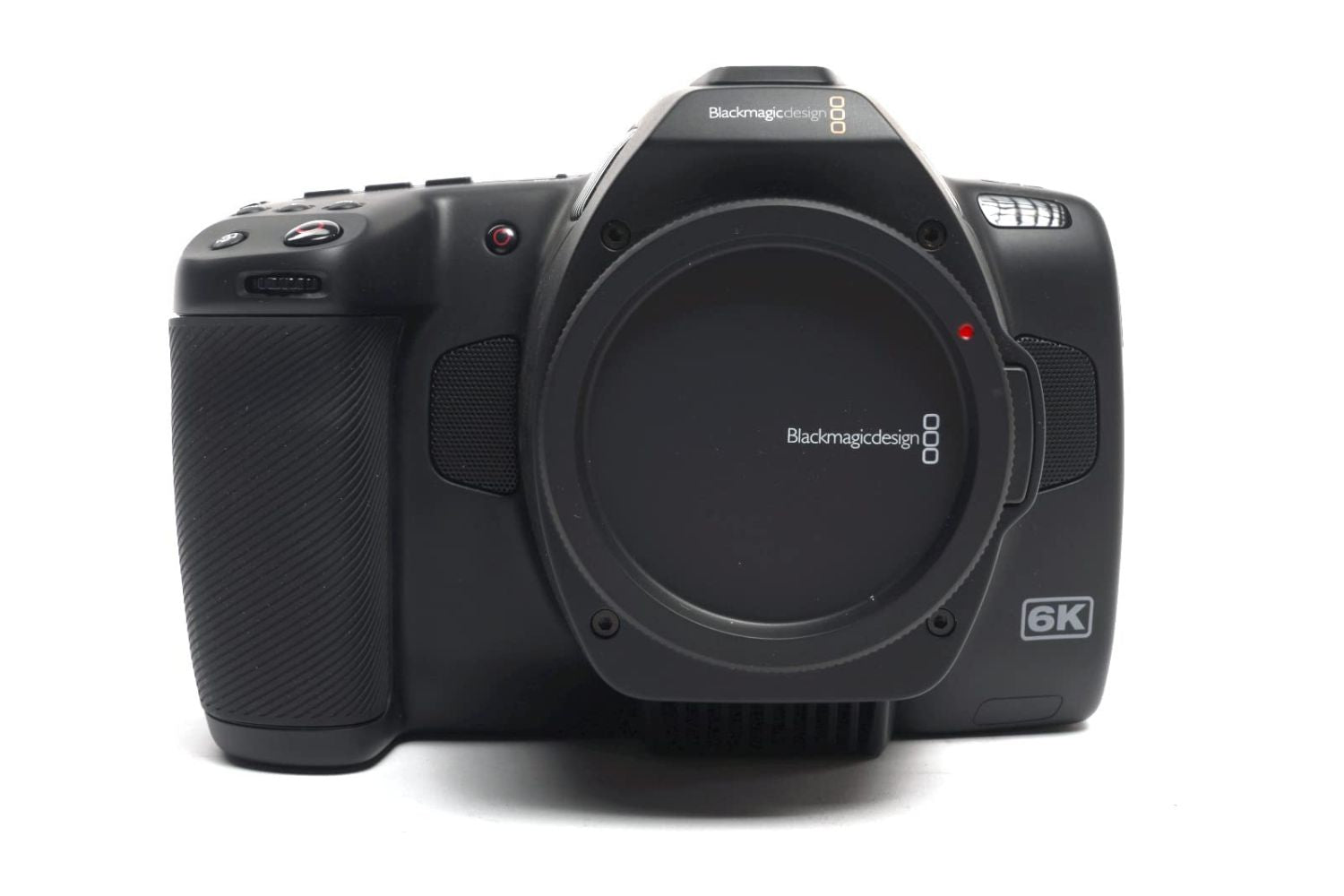 Image Credit: amazon.com 
The 6k pro pocket series has a good battery life that can last about 50 minutes when used. It is handheld and has ND filters built in. The camera captures details giving you notable films which are high quality.
Specifications
It has a 13-stop dynamic range
The 6k has a dual native ISO of 3200 and 400
It comes with several shooting resolutions.
The use of suitable lenses enables autofocus.
It has an LCD touchscreen.
Precise timecode clock.
It records camera settings automatically.
Pros
It can stabilize an image
It comes with an extensive ISO range
It has excellent video recording.
Cons
It has a screen that only tilts.
Some are mirrorless; thus, you may have a poor dynamic range.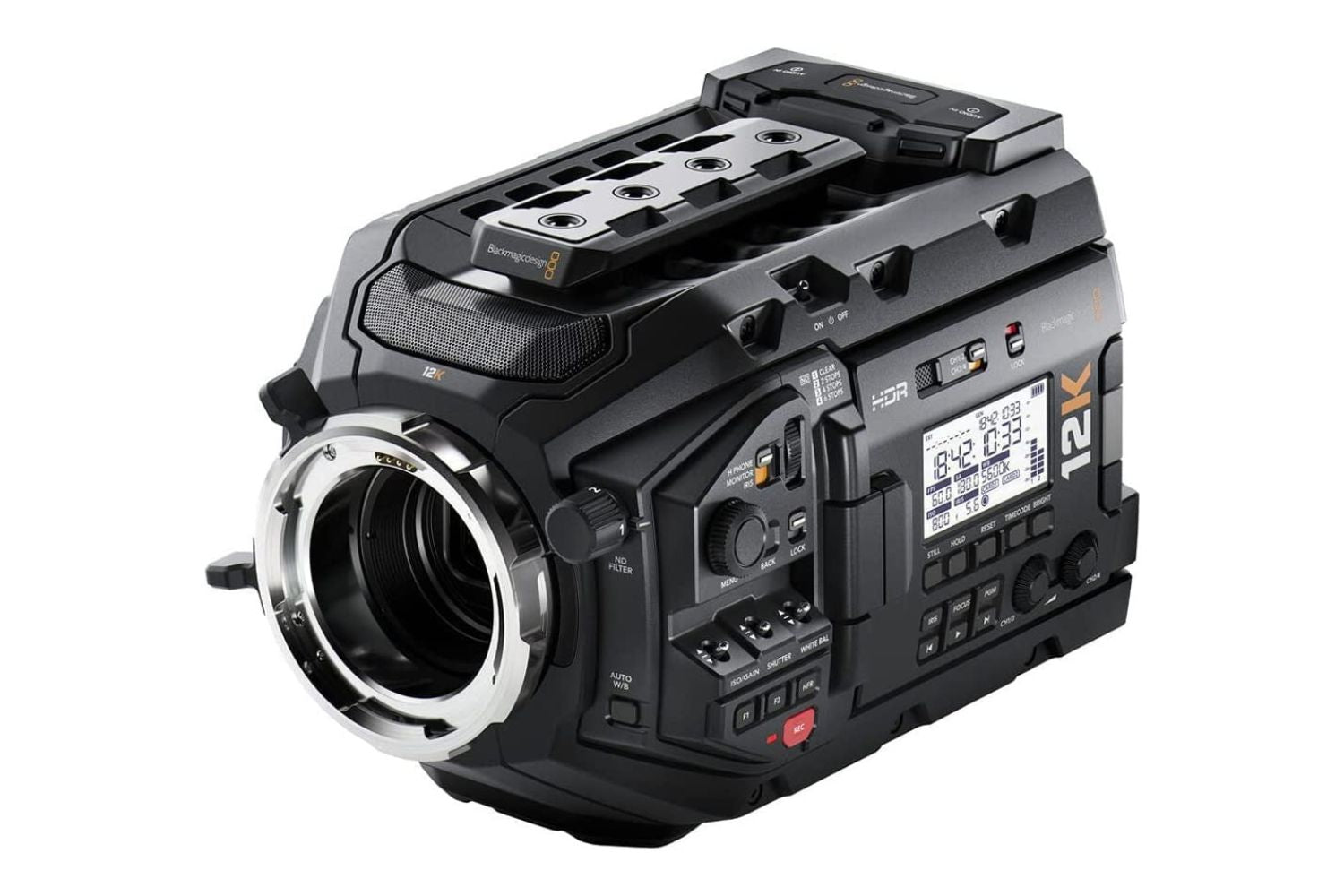 Image Credit: amazon.com  
This top-notch camera produces the best results in rendering everything with the realism required for filmmaking strategy. It has an excellent object definition that makes it possible to work with green screen and VFX, for instance, blending CGI and live action. It gives ideal resolution, color, and smoothness.
Specification
It has the generation 5 color science.
V-lock battery mount
It comes with a Blackmagic raw format.
It has a 14-stop dynamic range.
Native ISO of 800
Resolution of 4K,6K,8K, and 12K
It has an ergonomic design
It has a lens and iris control
It contains ND filters.
The sensor size is od Super 35, which is 27.03mm by 14.25mm.
Pros
It gives a high-definition digital Film Look
Adjustable PL lens mount.
It offers flexible and quick post-production.
Cons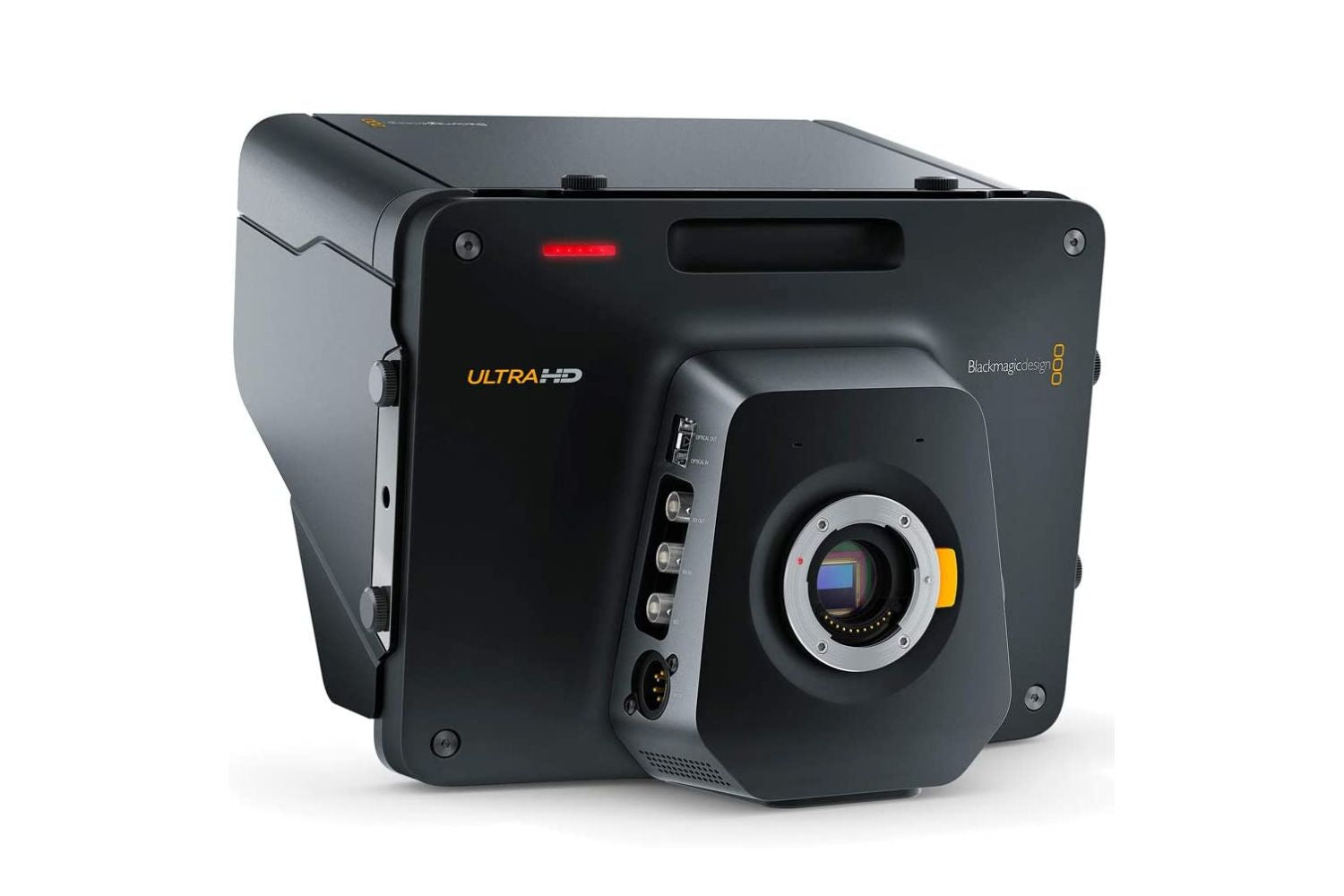 Image Credit: amazon.com   
Blackmagic studio camera 4K is ideal for live production. It has a large display and a removable sunshade for the LCD screen. The camera's magnesium alloy body makes it lightweight even for travel while still making it tough enough to use outdoors. It has additional capabilities like tally indicators and audio hookups often seen in big studio cameras.
Specifications
It has a talkback built-in
Display resolution of 1920 by 1200
It comes with an iris, focuses and zooms lens control
It has an active lens mount
A dynamic range of 11 stops
Mounting options of 1 by ¼ at the top and 3 by ¼ at the bottom.
It has a DaVinci YRGB color corrector.
Tally lights automatically illuminate.
Six white balance presets
Dual native ISO of 400 & 3200.
Pros
It is easily portable
It has several mounting options.
Cons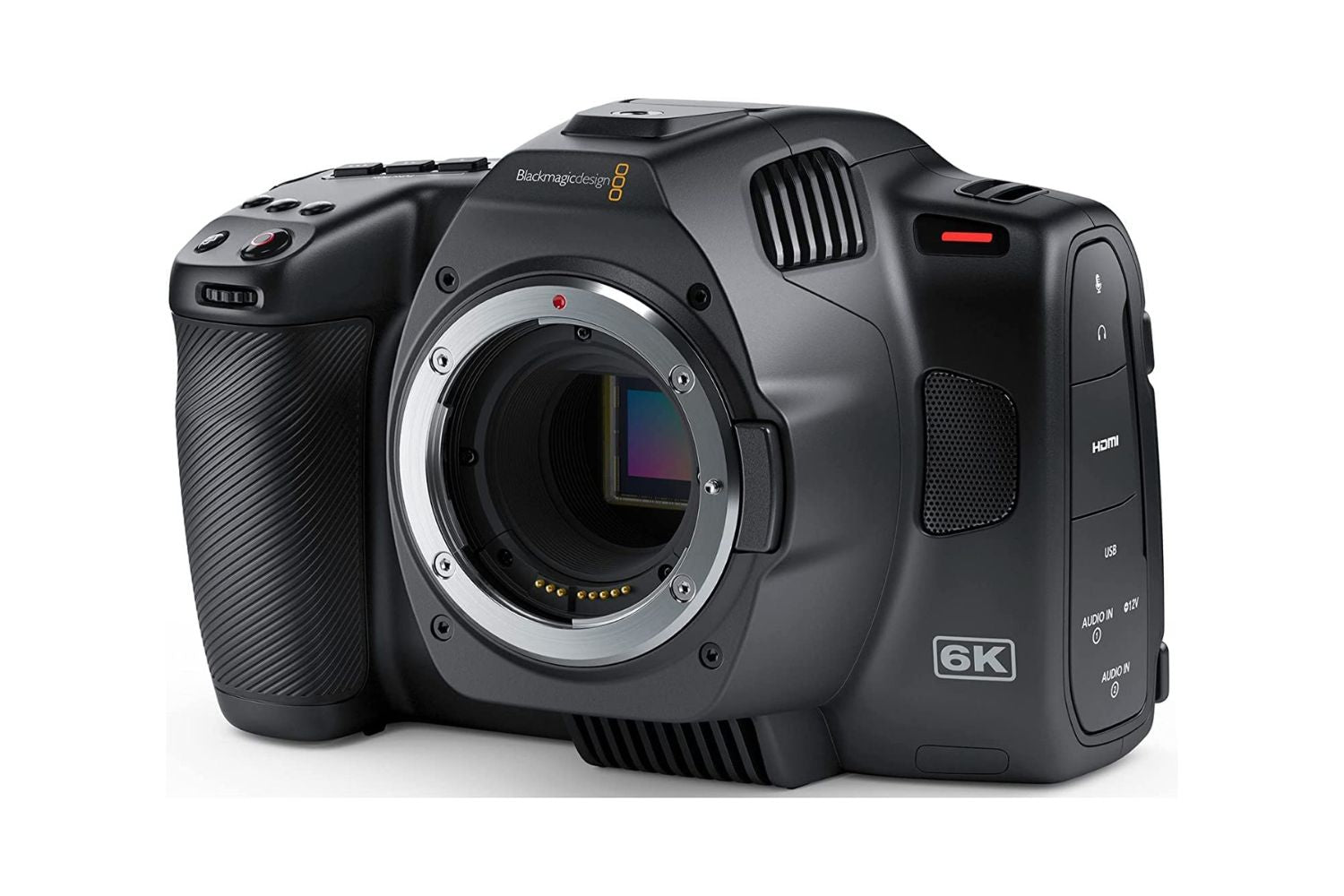 Image Credit: amazon.com    
The blackmagic 6K G2 is a new addition to their compact series. Thanks to its features, this camera can be used in documentaries, films, TV programming, and content creation, i.e., in vlogs. It is suitable for recording and some interface ports. Some of its features are derived from the 6k pro series. It lacks the ND filters and has a reduced LCD brightness.
Specifications
It has a lens mount.
A dual native ISO of 400 & 3200
Several lens control options
Shooting resolutions range between 50 fps and 120 fps
It has HD, Ultra HD, and 4K video standards.
The 6k G2 has a color corrector.
It has a display screen of 5" and a display resolution of 1920 by 1080
It has a dynamic range of 13 stops.
Pros
It has multiple capture options.
It comes with a DaVinci resolve studio license.
You can choose the SSD or SD media on your LCD screen.
Cons
Its autofocus is not continuous
Conclusion
Blackmagic cameras are great for live studio and movie recording. Their resolution is dynamic from FHD to 12K, and they give film-quality results. Be assured of top-notch, detailed, and clear images with this brand. There is everything for everyone with Blackmagic cameras depending on your needs. I hope you enjoy using the cameras listed above.
If you like this blog, please share it! Be sure to join our FB Group: https://www.facebook.com/groups/Katebackdrops/. to share your ideas! You can also receive free articles, updates as well as discounts information from https://www.katebackdrop.com/ and our FB Group.