The RED camera is essential for filmmakers of all levels, from hobbyists to professionals. RED cameras offer superior image quality and a range of features that make them ideal for capturing stunning visuals.
In this beginner's guide, we'll cover what a RED camera is, why you need one, and the best RED camera for your needs. Whether you're just getting started or looking to upgrade your existing setup, this guide will help you make an informed decision.
What is a RED Camera?
A RED camera is a high-end digital cinema camera known for its superior image quality, versatility, and resolution. It was introduced in 2007 by RED Digital Cinema and has become popular among professional filmmakers and photographers.
Photo by Jakob Owens on Unsplash
The camera uses unique sensor technology to capture incredibly detailed and high-resolution images. For example, RED cameras can shoot at resolutions up to 8K, significantly higher than what is typically found in other digital cameras. RED cameras can also shoot in various frame rates, allowing for creative control over the look and feel of the final product.
Why Do You Need a RED Camera?
There are several reasons why you need a RED Camera, and they include the following:
1. Filming Raw
When shooting raw, the RED camera records more data than normal video formats, giving filmmakers greater flexibility over image and color grading. The RED camera can capture raw footage with far higher resolution and clarity than typical video formats and cameras.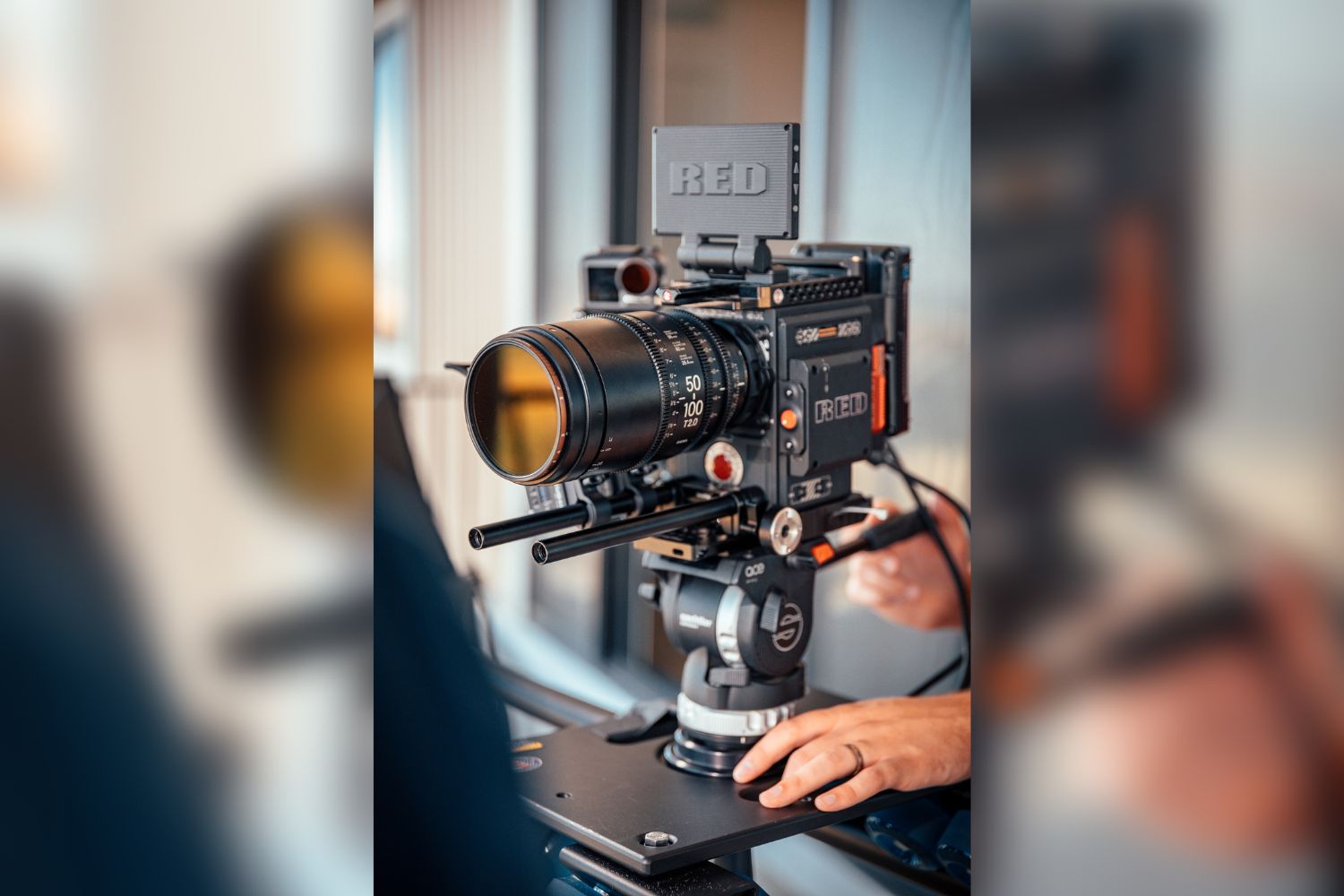 Photo by Josh Miller on Unsplash
This enables filmmakers to capture more information and clarity in the image, giving them greater control over the outcome. Moreover, RED cameras allow filmmakers to alter the color parameters to get the desired look and feel of the film.
2. Slow Motion Capabilities
RED cameras can capture high frame rates, enabling slow-motion footage. This is accomplished by capturing more frames per second, resulting in smoother and more detailed slow-motion footage than cameras with lower frame rates.
3. Compression Rates
The RED camera lets you capture raw footage without worrying about consuming all the storage space on your hard drives. Using a compressed raw format, RED allows for versatility in choosing the compression ratio, which can range anywhere from 2:1 to 22:1. Numerous optimal ratios exist in the medium range that delivers both high-quality images and modest data rates.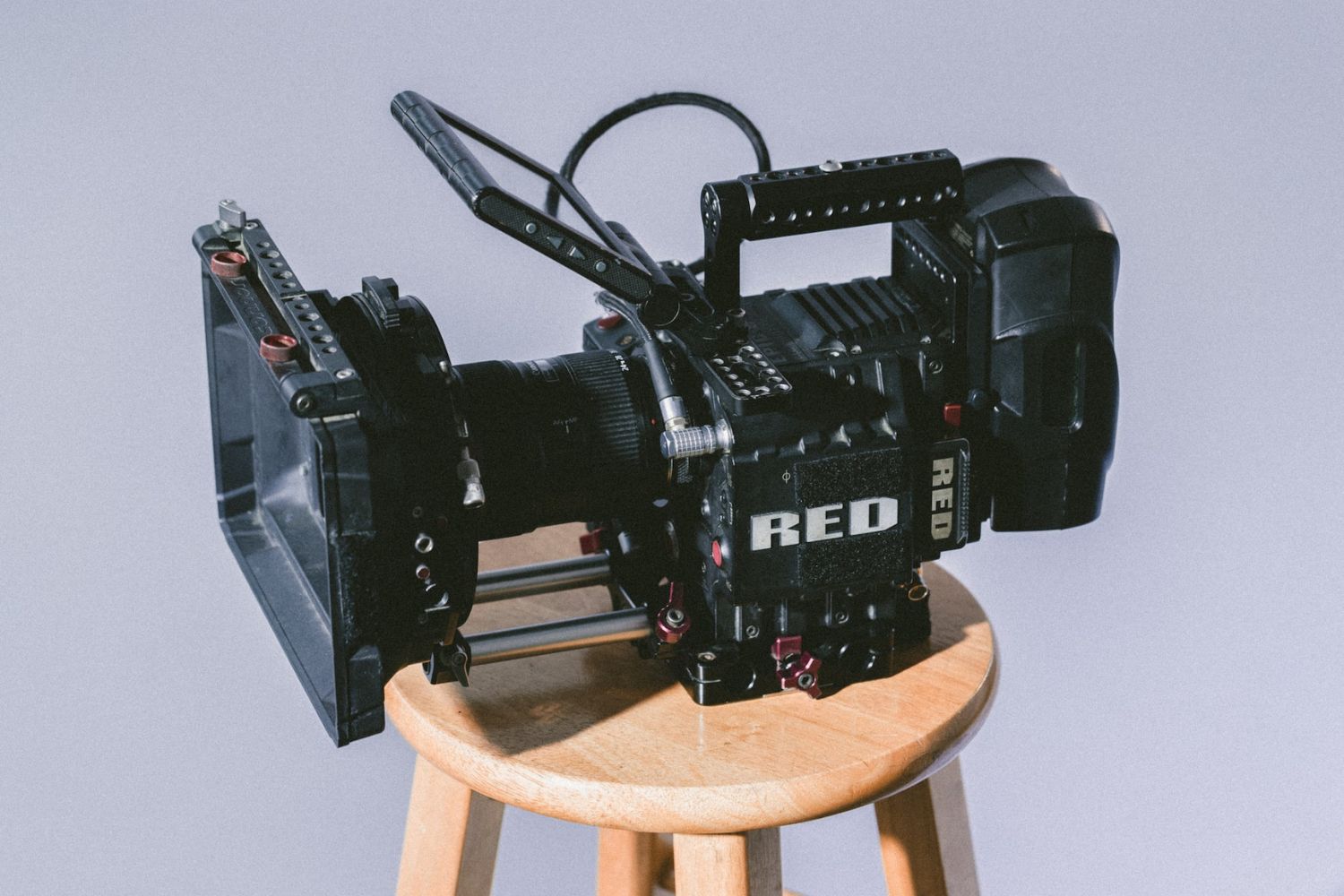 Photo by Jakob Owens on Unsplash
4. In-camera Proxies
In-camera proxies in RED cameras allow users to quickly edit and review footage without waiting to be transcoded. This is especially helpful for projects that require a lot of editing because it allows for faster turnaround times.
Furthermore, because they are much smaller in file size than the original footage, RED's in-camera proxies make it easier to work with large amounts of footage. This allows for faster loading and smoother playback.
5. Selectable Aspect Ratio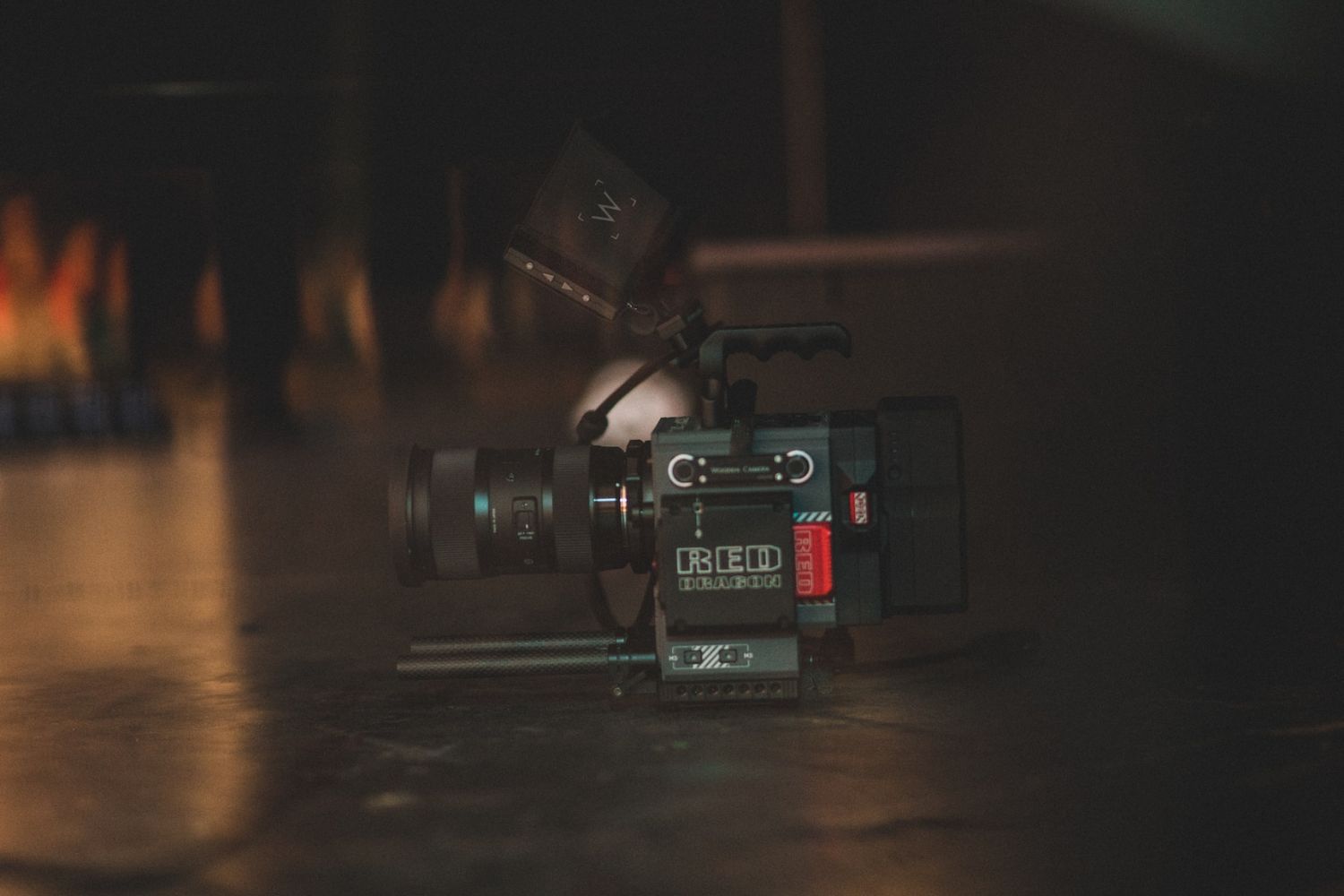 Photo by Keagan Henman on Unsplash
The aspect ratio RED Cameras allow you to shoot in various aspect ratios. This allows you to choose the aspect ratio that best suits the project you're working on and can be used to create an artistic look or to optimize the image for different formats or screens.
For example, if you're shooting a feature film, you can use the 2.40:1 aspect ratio to give it a cinematic look. If you're shooting a commercial, you can use a 16:9 aspect ratio to ensure the image looks great on TV.
Best RED Camera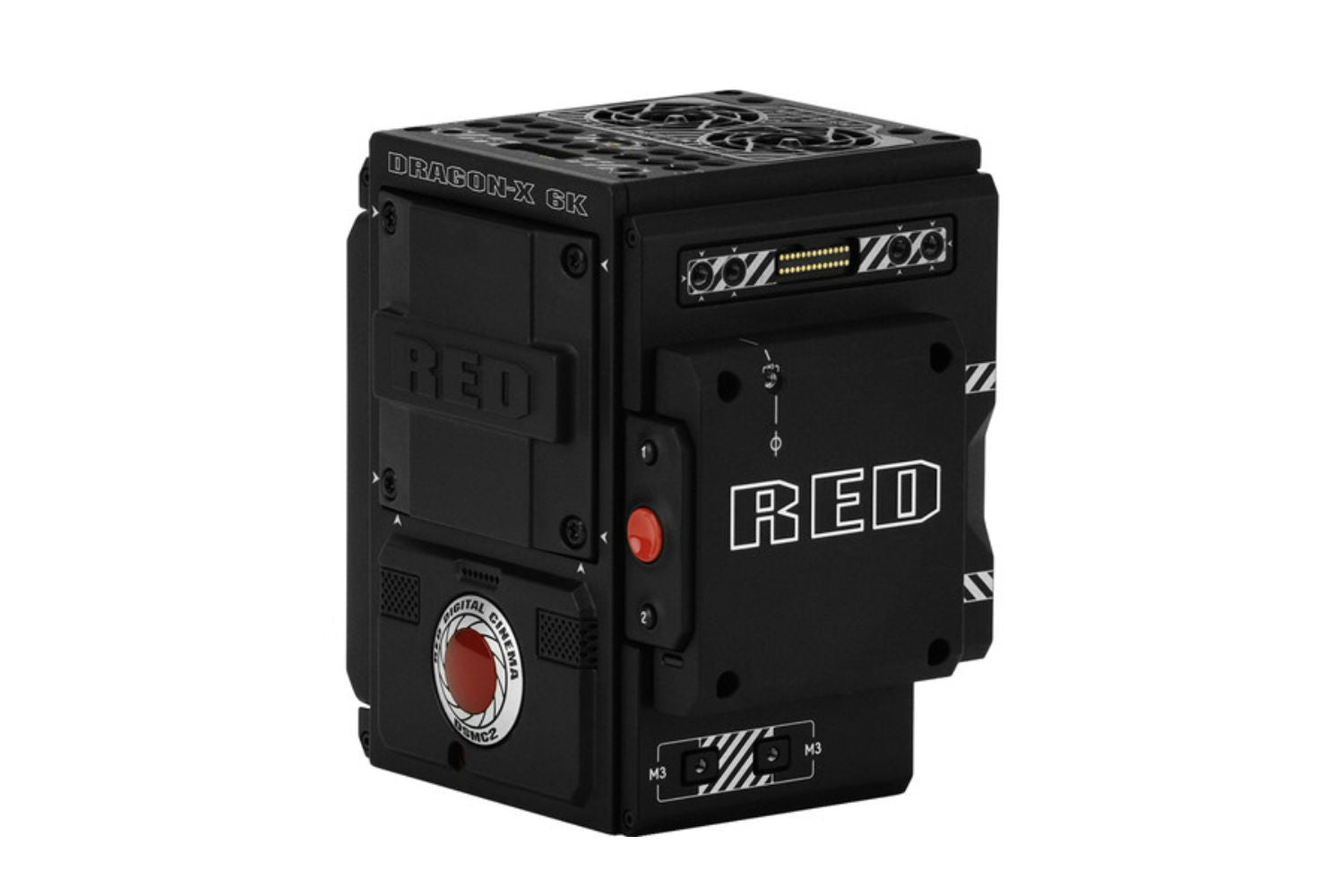 Image Credit: ebay.com 
The Red Digital Cinema DSMC2 Brain with GEMINI 5K S35 Sensor Camera is a state-of-the-art digital cinema camera that offers high-quality image capture for professional filmmakers and videographers.
It can shoot in various formats, including 5K Full Frame, 4K Anamorphic, and 3K Anamorphic. Additionally, its compact and lightweight design makes it easy to carry, making it the perfect choice for on-location shoots.
Specifications
Type: Large Format
Format:S35 Sensor 5k
Focus Type: Manual
Item Weight:10lb
Suitable for
This camera is ideal for cinematographers, videographers, and film production companies who demand the best image quality and versatility.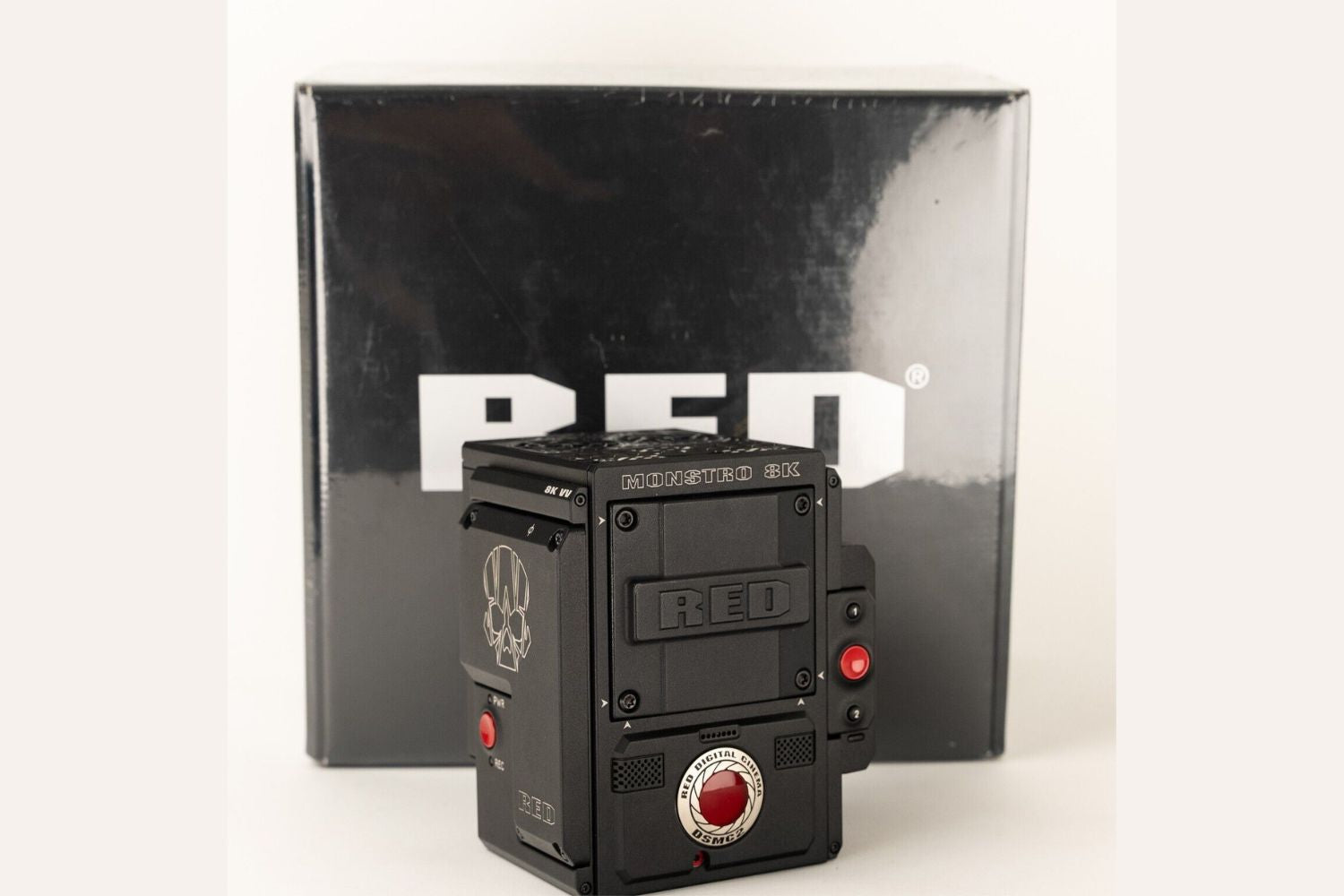 Image Credit: ebay.com 
The DSMC2 MONSTRO 8K VV upgrade will transform your camera into the DSMC2 MONSTRO, equipped with a MONSTRO 8K VV sensor. With this sensor, you can shoot 8K resolution images and videos at speeds of up to 75 frames per second and 60 frames per second in full format with a sensor size of 40.96 x 21.60mm.
The MONSTRO sensor boasts improved image quality, dynamic range, fast data transfer speeds, and simultaneous REDCODE and 4K recording options, making it the ideal solution for creative and advanced VFX projects.
Specifications
Sensor size: 40.96 x 21.60mm
Maximum Resolution: 8K 2.4:1 at up to 75 fps, 8K Full Format at up to 60 fps
Image Processor: REDCODE RAW and 4K Apple ProRes or Avid DNxHR
Suitable for
The RED Monstro 8K VV is ideal for filmmakers who need the highest resolution and quality in their work. It is perfect for VFX and animation projects that require a high level of detail and accuracy, as well as for cinematographers and videographers who need to capture stunning 8K footage at high frame rates.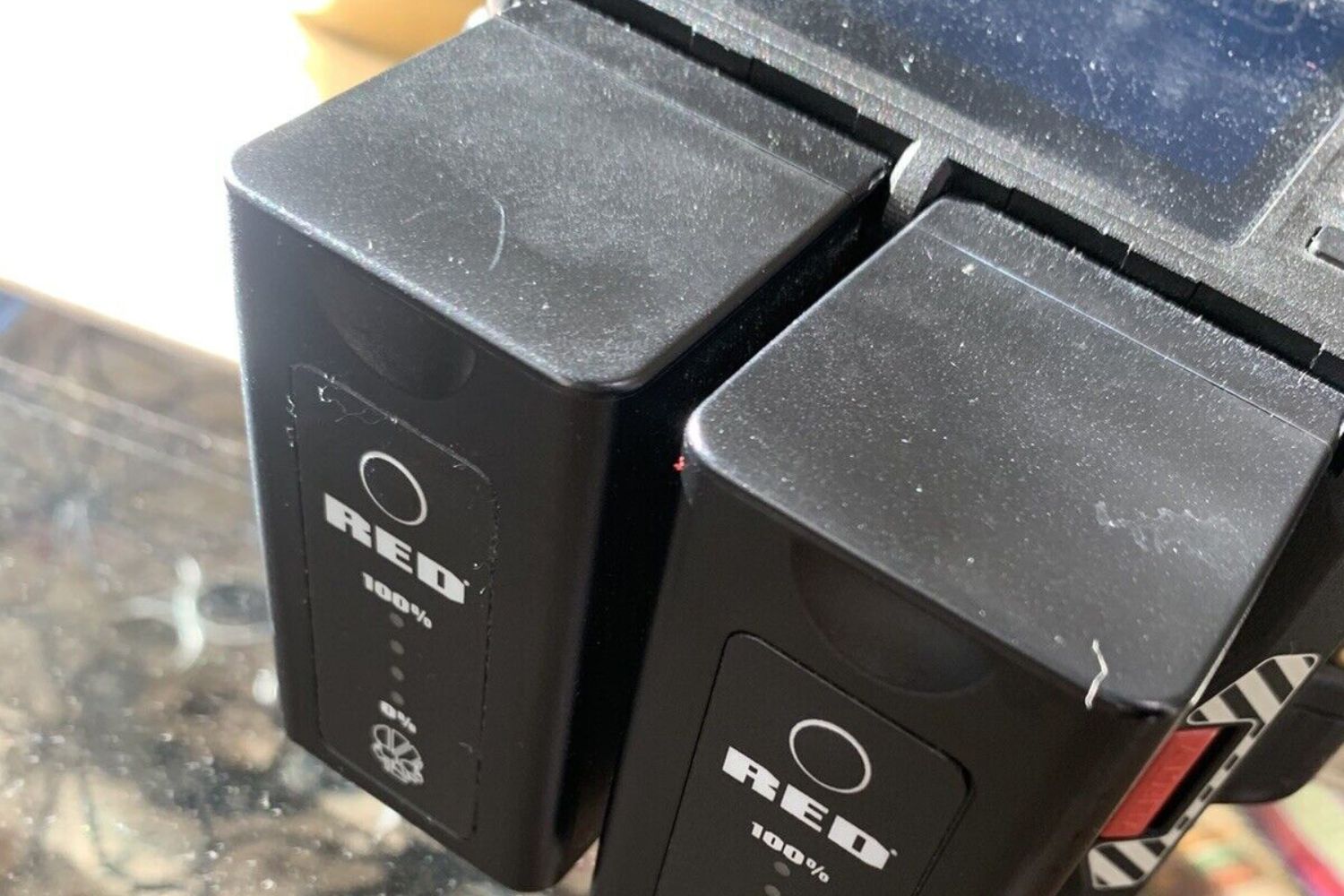 Image Credit: ebay.com 
The RED komodo 6k digital cinema camera is a powerful and versatile film and video production tool. With its 6k video recording capabilities, it delivers incredibly sharp and detailed images, making it ideal for high-end productions.
The AF lock function ensures that your shots stay focused, even during fast-paced action scenes. The High Dynamic Range (HDR) capability provides a wider range of colors and brightness levels, making it possible to capture more detail in both highlights and shadows.
Specifications
Type: Digital video
Maximum Resolution: 102.0 MP
Optical Zoom: 1x
Battery Type: Lithium
Suitable for
This camera is suitable for professional content creators looking for a reliable and powerful camera for their production needs. Whether you're a seasoned filmmaker or a videographer just starting, this camera will surely provide you with the tools you need to produce outstanding visual content.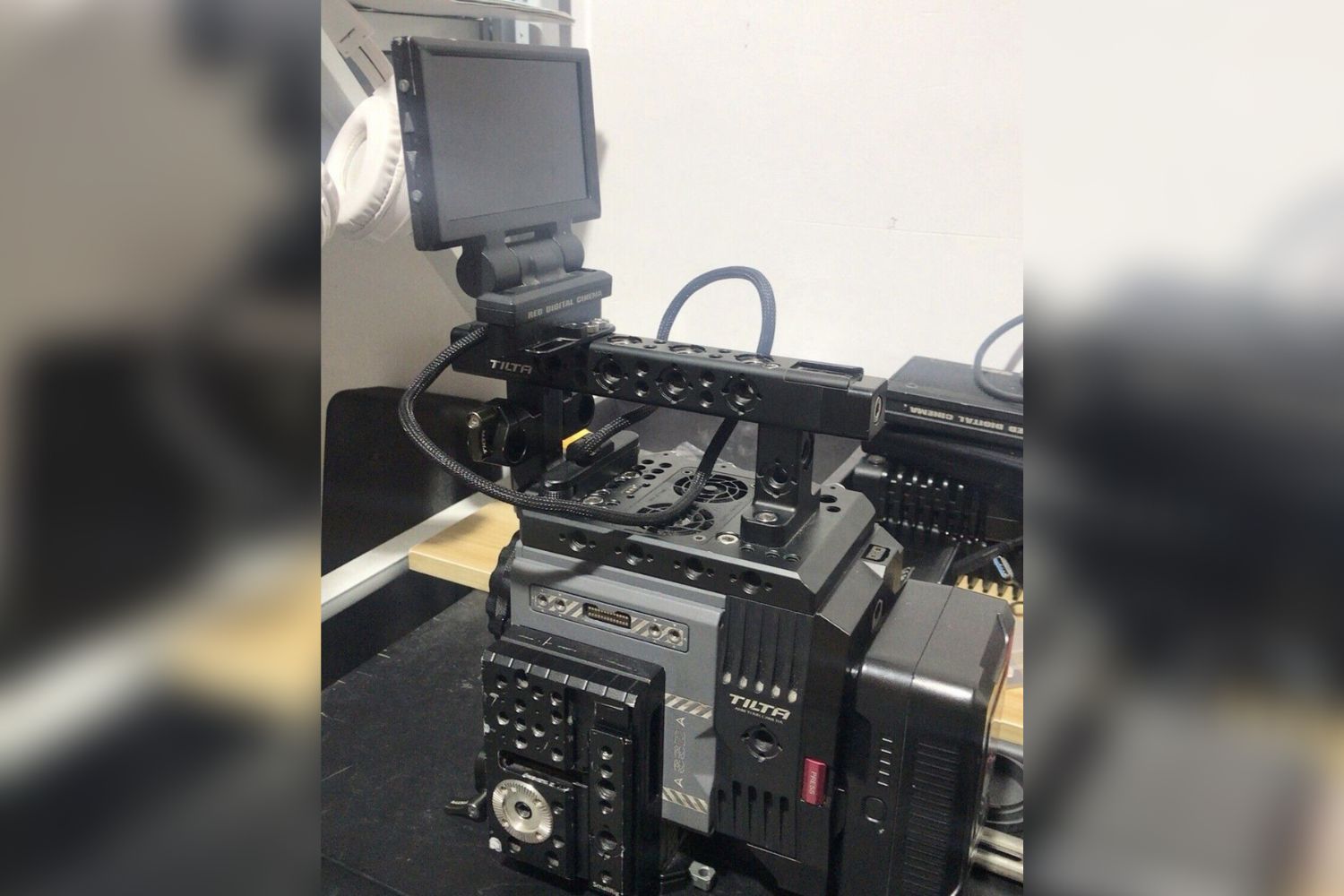 Image Credit: ebay.com 
The Red Scarlet-W Dragon 5K is a high-performance digital cinema camera known for its exceptional image quality and versatility. With a 5K resolution, it can capture stunning, detailed images and video footage. This camera features a built-in light meter, which makes it easier for users to determine the proper exposure settings for any given shooting scenario.
It also offers manual program modes, which give filmmakers complete control over the camera's settings and allow them to get the desired appearance.
The Red Scarlet-W Dragon 5K also has multiple exposure capabilities, which allow users to combine multiple images into a single shot. This opens up a wide range of creative possibilities and allows the creation of unique, layered images.
Specifications
Type: Sensor
Format: 5K
Focus Type: Auto & Manual
Suitable for
This camera is suitable for professional filmmakers, photographers, and content creators who demand the highest quality and versatility from their equipment. Whether working on a feature film, commercial production or still photography project, the Red Scarlet-W Dragon 5K provides the performance and features you need to bring your vision to life.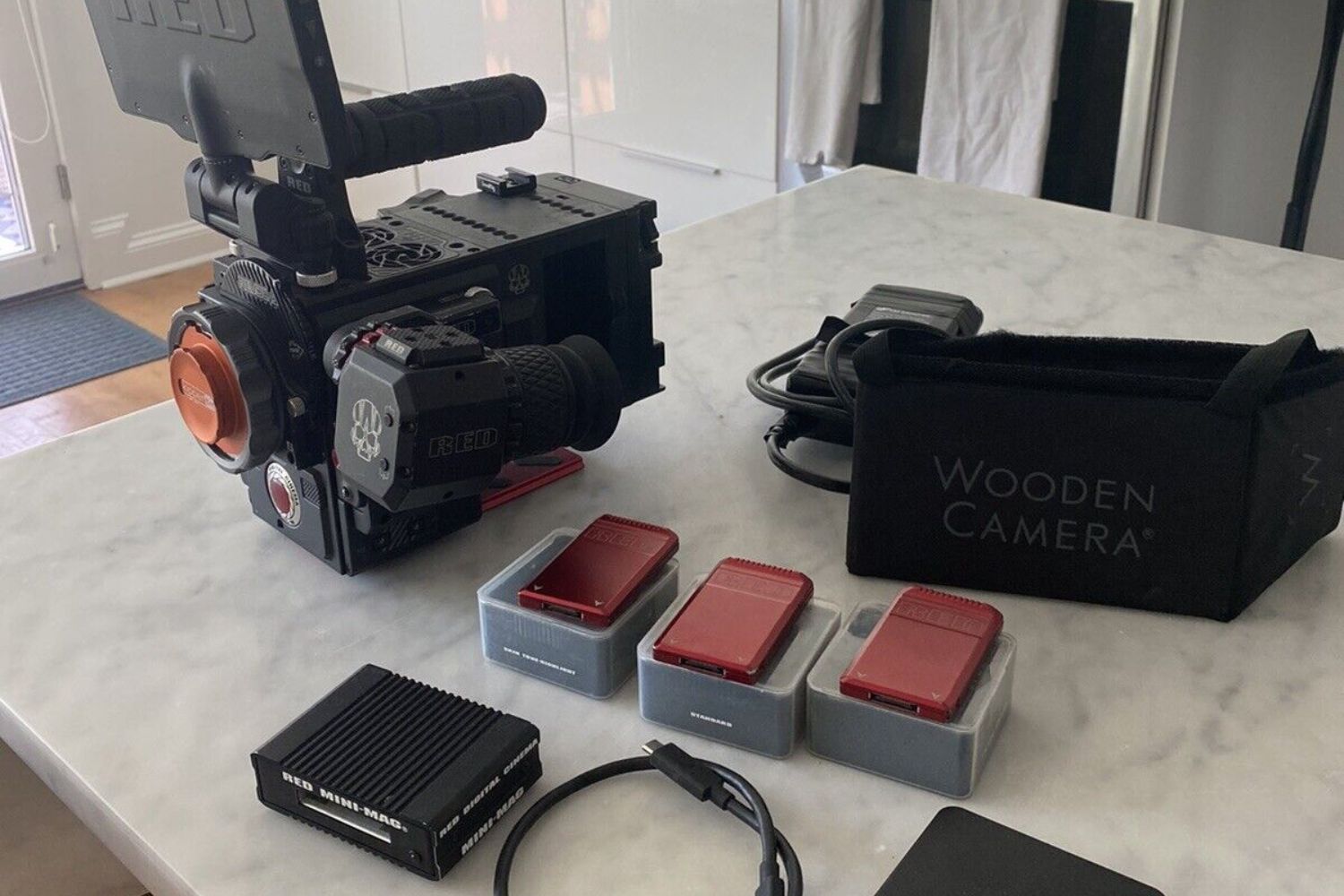 Image Credit: ebay.com  
The RED EPIC-W HELium, with a resolution of 8K, provides incredibly sharp and detailed footage, making it a popular choice for film and video production professionals.
The camera features a manual program and shooting modes, allowing the user to control their recording. This makes it ideal for experienced filmmakers who have a deep understanding of the technical aspects of shooting and want to fine-tune their settings to achieve the desired look and feel of their footage.
Specifications
Type: Super 35
Format: 8k
Focus Type: Manual
Color: Black
Suitable for
The RED EPIC-W Helium 8K is a top-of-the-line digital cinema camera that provides exceptional image quality, versatility, and control. Its manual program modes and shooting modes make it ideal for experienced filmmakers. In contrast, its 8K resolution and advanced capabilities make it a popular choice for film and video production professionals.
Conclusion
A RED camera is a powerful tool for both professional filmmakers and amateur users. Its wide range of features and customization options make it a great choice for any filmmaker looking to take their projects to the next level.
With its ease of use and advanced technology, the RED camera will be a great addition to any filmmaker's arsenal. Whether you're a novice or experienced, a RED camera is a great choice for all levels of filmmakers.
If you like this article, please share it! Be sure to join our FB Group: https://www.facebook.com/groups/Katebackdrops/ to share your ideas! You can also receive free articles, updates as well as discounts information from https://www.katebackdrop.com/ and our FB Group.