The Code is Order Coupon Code, so it be used when you payment.
1, Add the item to your cart and click the proceed to the checkout button.
2, It goes to the payment page. Please fill in the personal information, and then enter the coupon code in the space, please check the following image.
3, Click the button of Apply after entering the code, then your order value will be discount accordingly.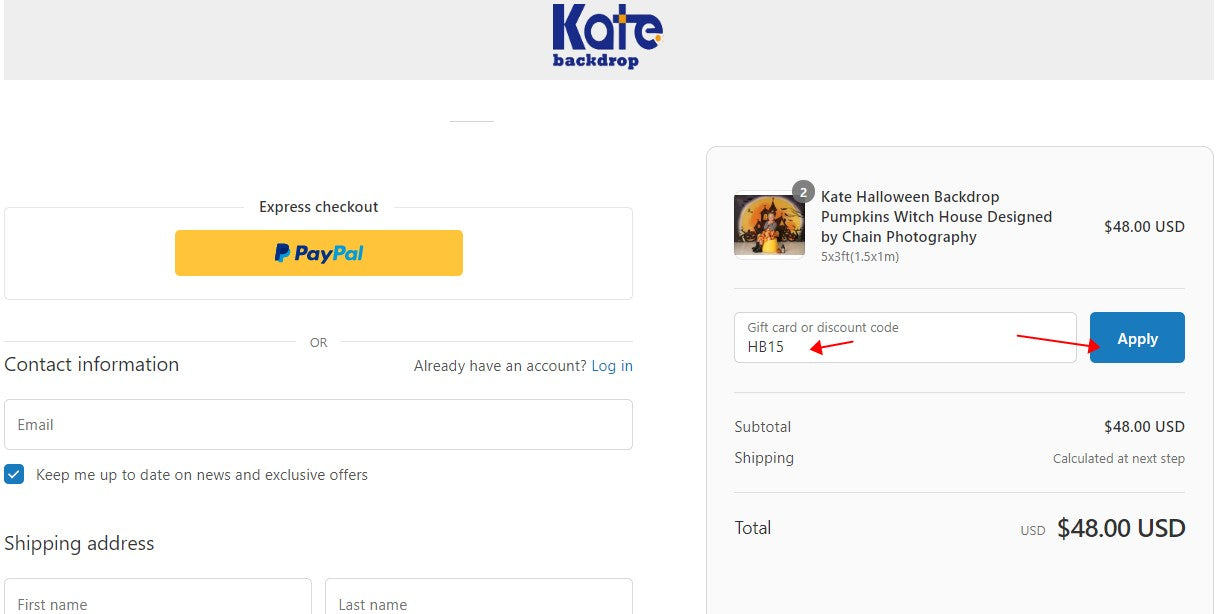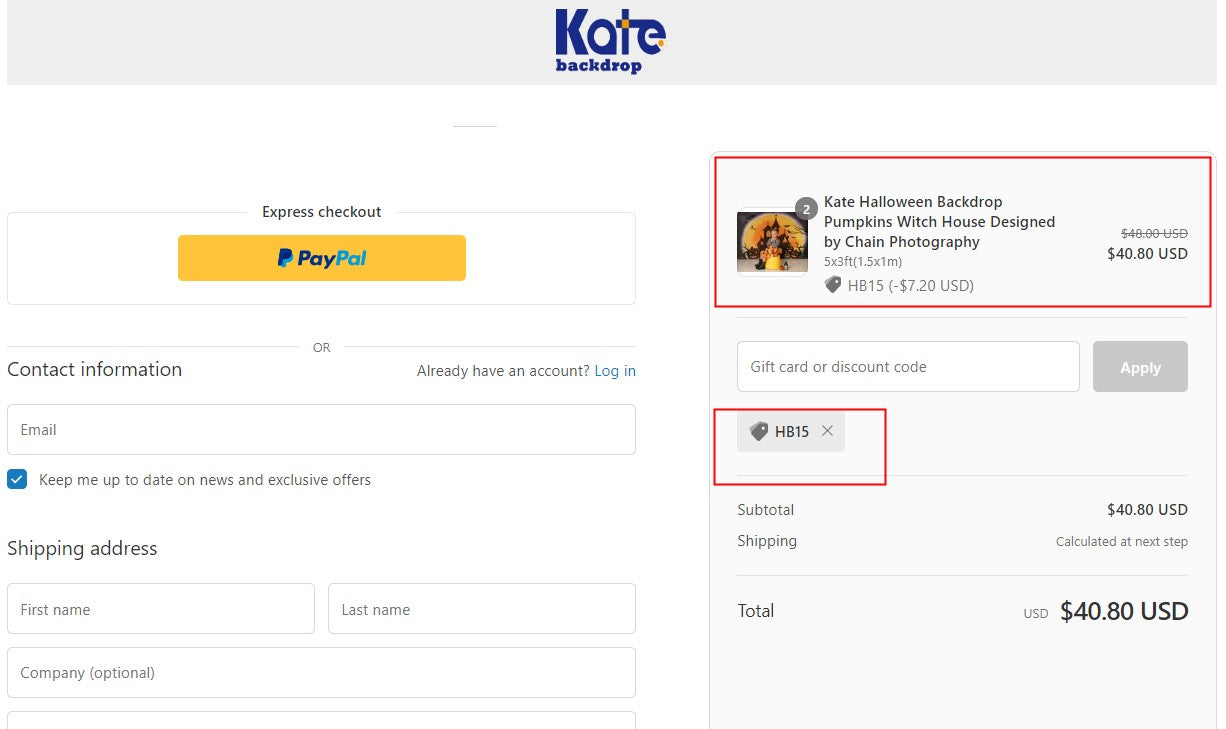 We'd love to hear your message or ideas.
Please contact: support@katebackdrop.com