Green screen use is becoming popular in the production industry. It's also gaining traction from online content creation, where different parties use them for visual effects in photos or videos.  
We shall review the 20 best cameras you can utilize for all your green screen needs. Read through to discover how these gadgets differ. Let's get started.
The 20 Best Cameras for Green Screens in 2023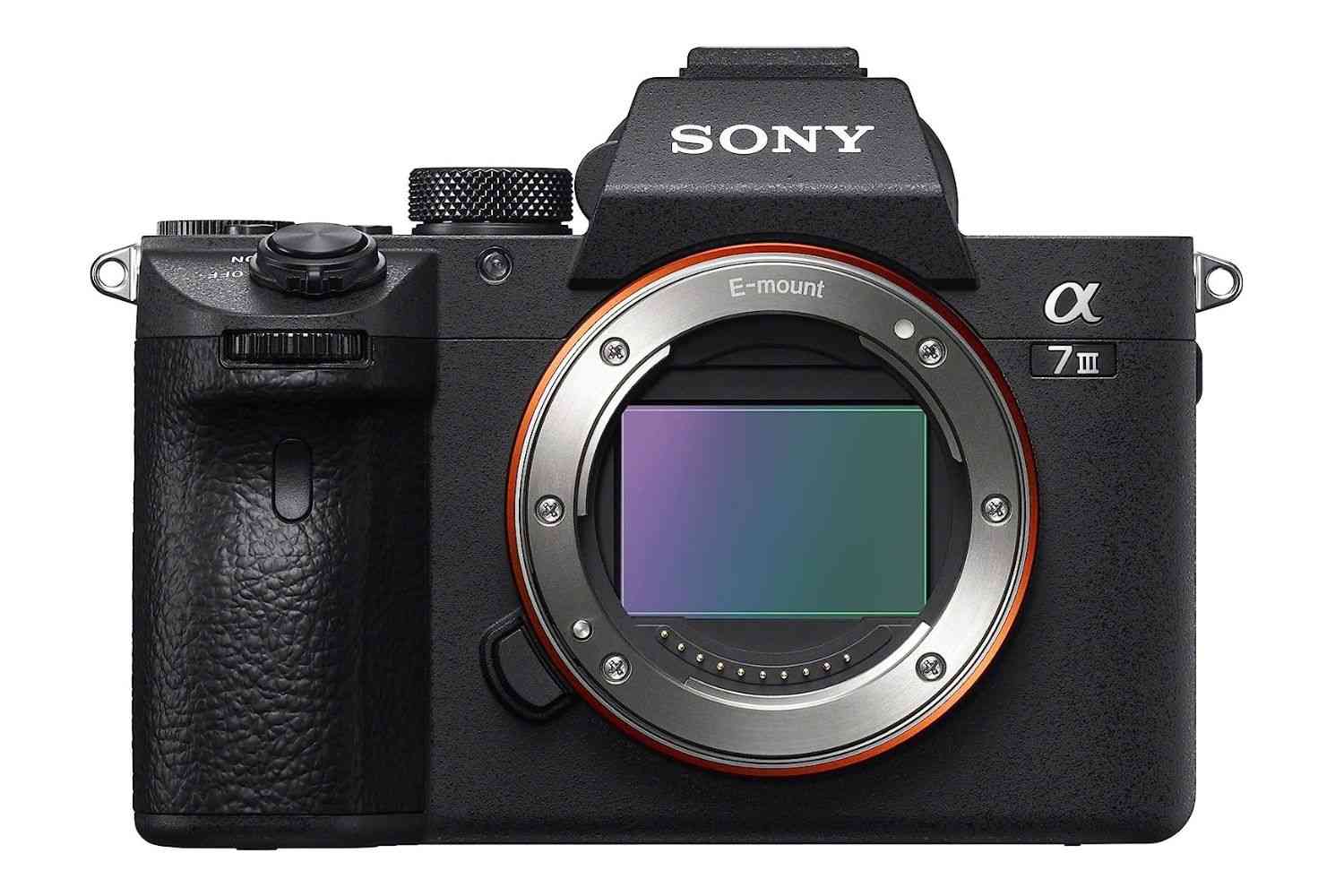 Image credit: amazon.com
The mirrorless Sony a7 with a 35 mm full frame can be connected with Android 5 and iOS devices supporting Bluetooth 4.0 and above.
Features
4MP image sensor for sharp content.
Ease of functionality.
Long battery life.
Noise reduction feature available.
Specifications
Image processor; BIONZ X.
Zoom lens.
ISO: 50 - 240/800.
Pros
You get quality work via noise reduction and AF tracking.
It comes with stabilization tech.
Con
Only suitable for zoom lens users.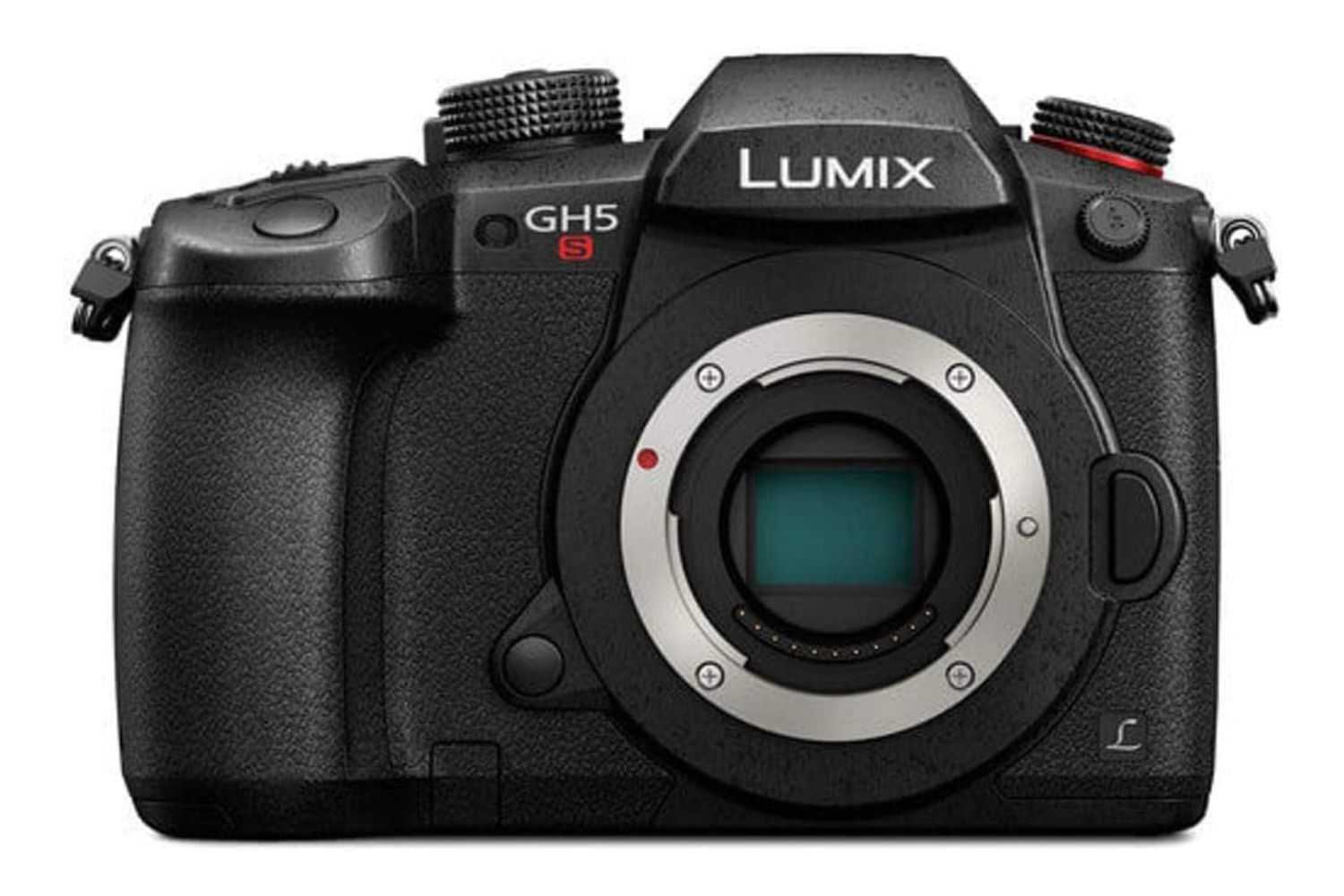 Image credit: amazon.com
The Panasonic-GH5 is essential if you want to achieve 4k quality efficiently.
Features  
Offers 4k at 60fps.
Comprises of a digital live MOS sensor.
Easy to configure ideal light settings.
Specifications
White balance.
Magnification at 3x.
Wi-fi and Bluetooth connectivity.
ISO between 400-2500.
Pros
You get quality 4k images and videos.
Wide angle lens.
Expansive ISO reach.
Excellent color details.
Cons
You might not prefer the white shade.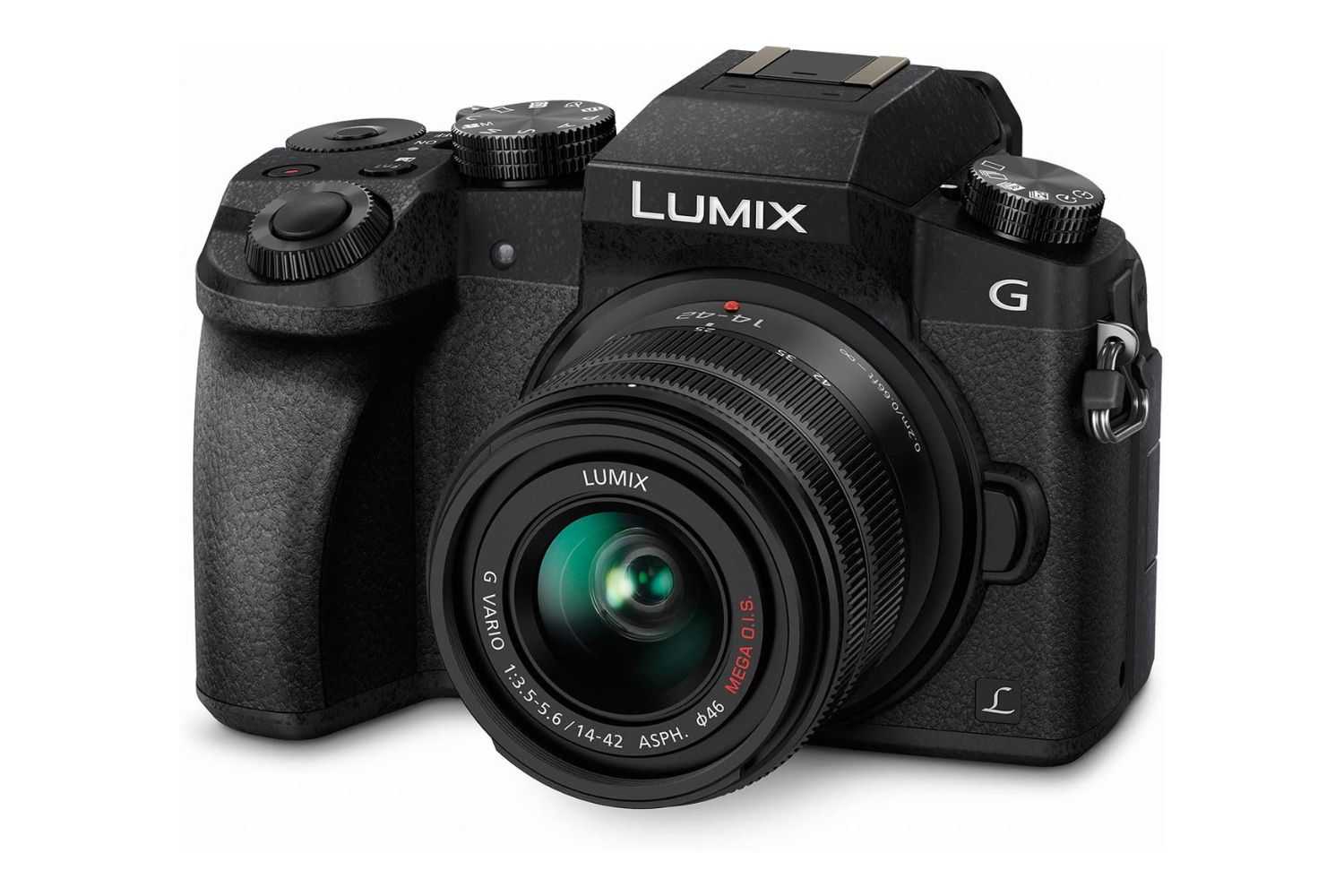 Image credit: amazon.com
Go for this Panasonic version if you want a budget option with quality output.
Features
Electronic viewfinder plus a touchscreen version.
It is ideal in low light.
A silent shutter of 1/16,000.
Incorporates timelapse factors
Specifications
MOS sensor; 4k option shooting at 30/24 fps.
Compatible with mirrorless lenses.
It has a 16MP capture quality.
In-built Wi-fi connectivity.    
Pros
Can compete with premium options at a reasonable price.
Very affordable for simple projects.
Cons
Not ideal for big-budget shoots.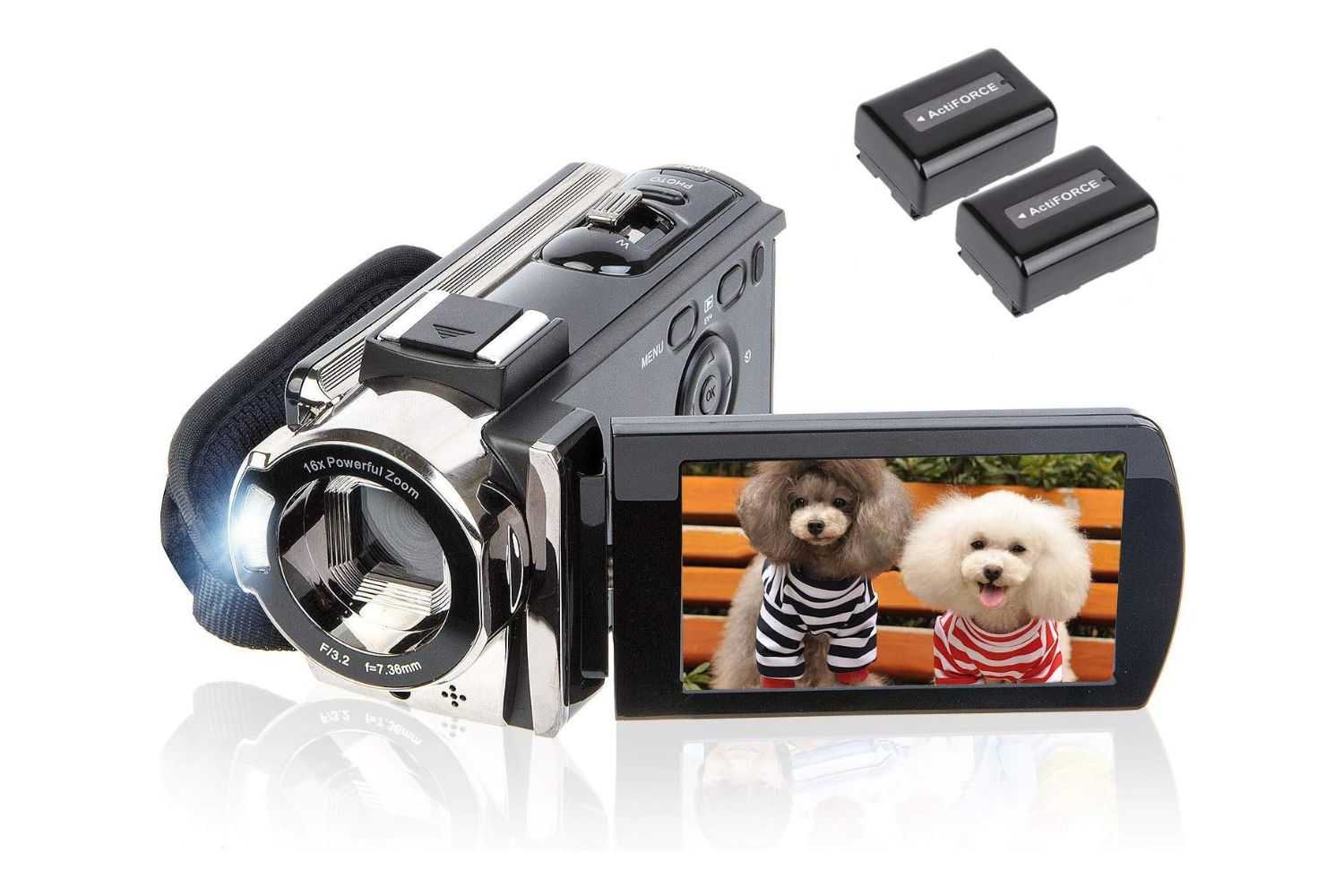 Image credit: amazon.com
This digital video recorder is perfect for video streaming. If you're looking for another pocket-friendly option apart from the Panasonic G7, consider Kickteck.
Features
Impressive image ratio; 1980 by 1080 for full-HD.
Comes with an anti-shake mechanism.
USB connection type (2.0).
Include webcam tech.
Specifications
Shoots in AVI format.
Has 16x magnification capability.
Uses 15fps in full-HD and 30fps in 1280 by 720 HD version.
Pros
High-resolution video quality.
Facilitates an easy editing process.
Great zooming power for its price.
Cons
No stabilizer.
Comes in an AVI format only.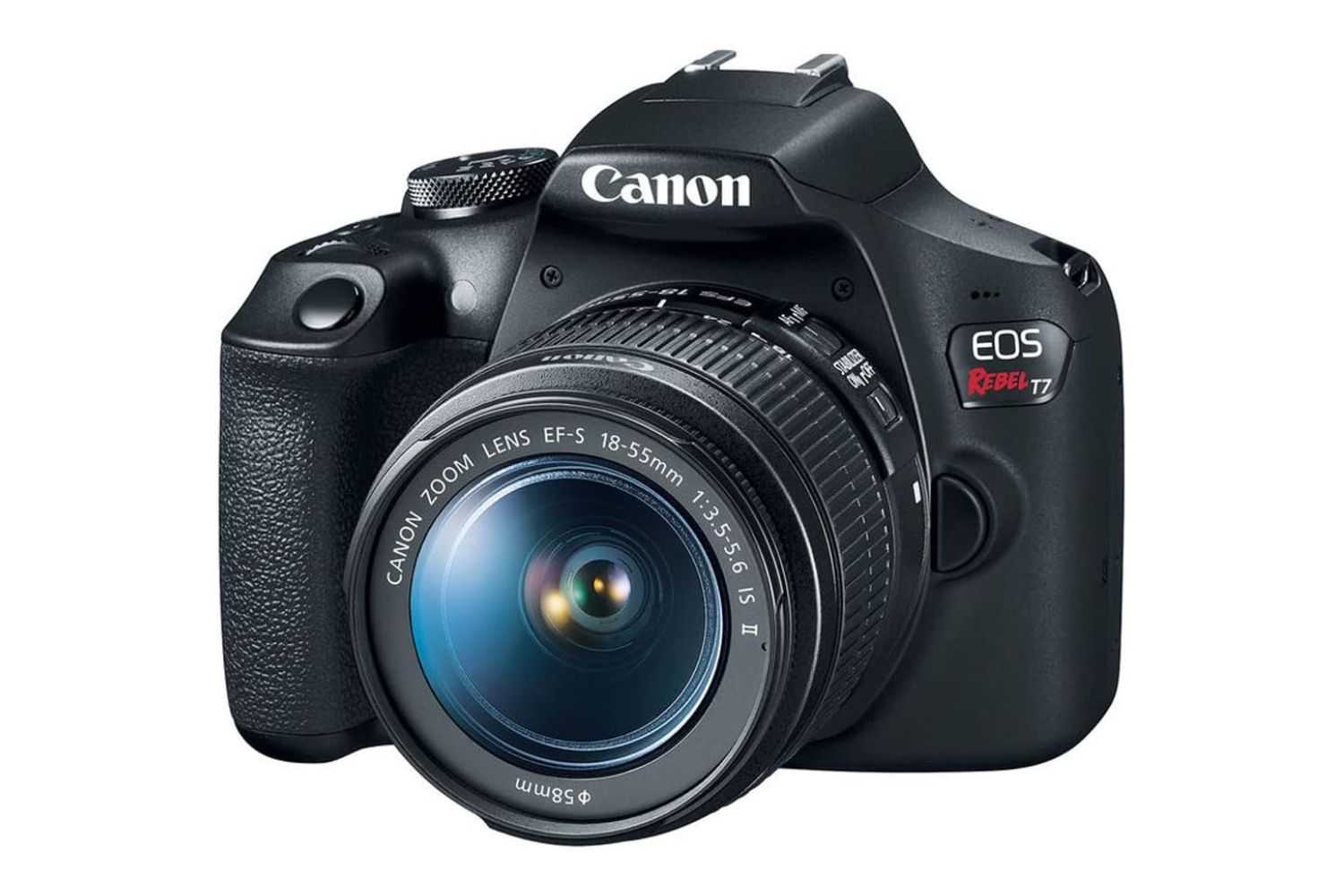 Image credit: amazon.com
The Canon EOS is a premium camera alternative, offering the best ISO range for green screen use.
Features
18MP image sensor.
18-55mm lens.
Offers precise and clear video and pictures through premium lens quality.
Specifications
Has DIGIC 4+ processor.
ISO is between 100-6400/12800.
0′′ LCD screen.
Uses 30fps for 1080p quality.
Wi-fi connectivity.
Pros
Quality output in low light.
A vast ISO range.
Multiple image sharpness settings.
The automatic mode is diverse.
Cons
Expensive for most people.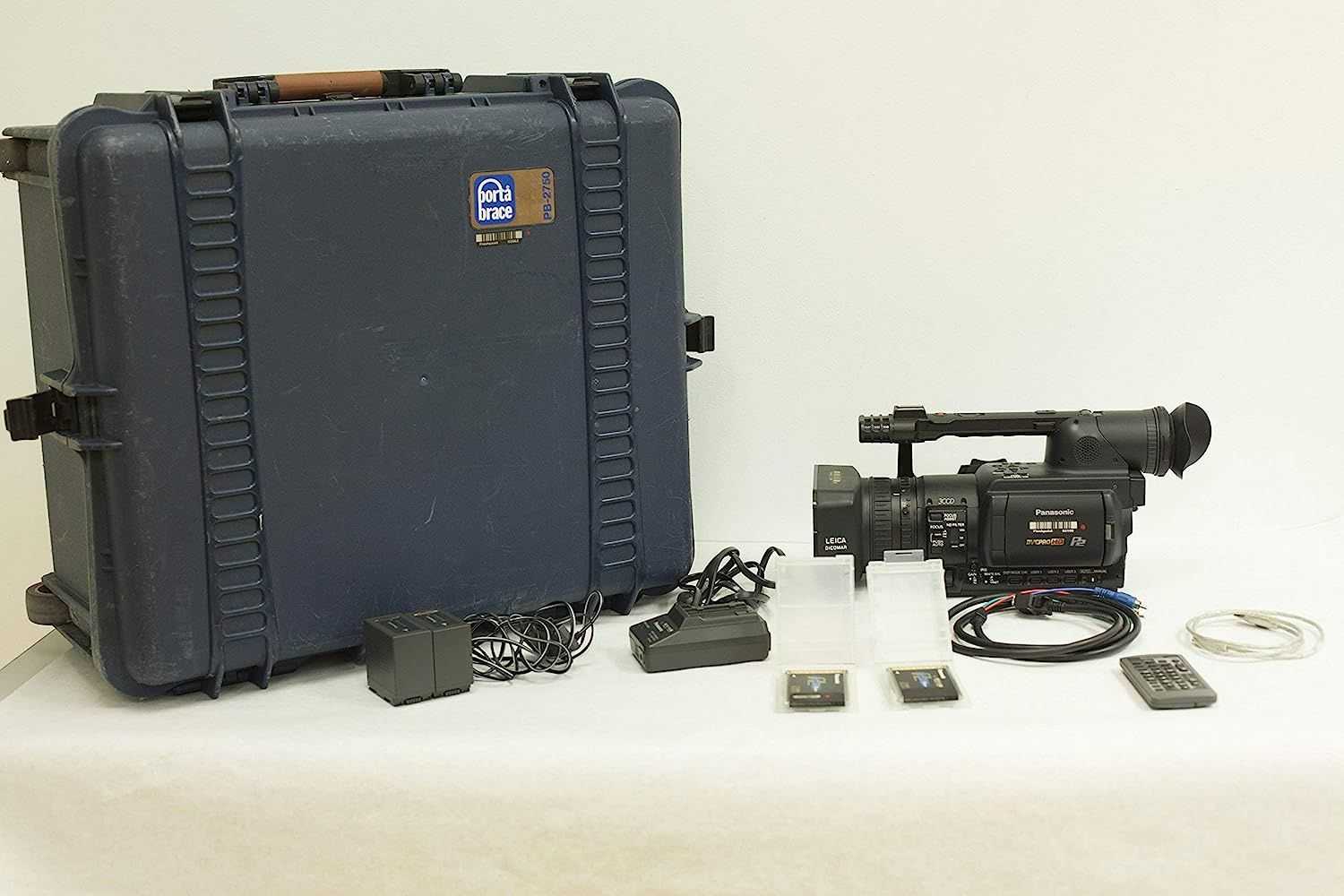 Image credit: amazon.com
This Panasonic gadget is a Camcorder that is excellent when using a green screen for film-type shoots.
Features
Includes microphone slots for professional audio.
Maintains original color details.
The Camcorder is a three-chip variety.
Specifications
Utilizes the 1080p and 720p recording formats.
Shoots at 30fps and 24fps.
Aperture is set at f1/6.
Pros
Ease of editing the raw footage.
It gives high-definition quality.
The Camcorder is remotely controllable.
Cons
Can be hard to grasp its configurations.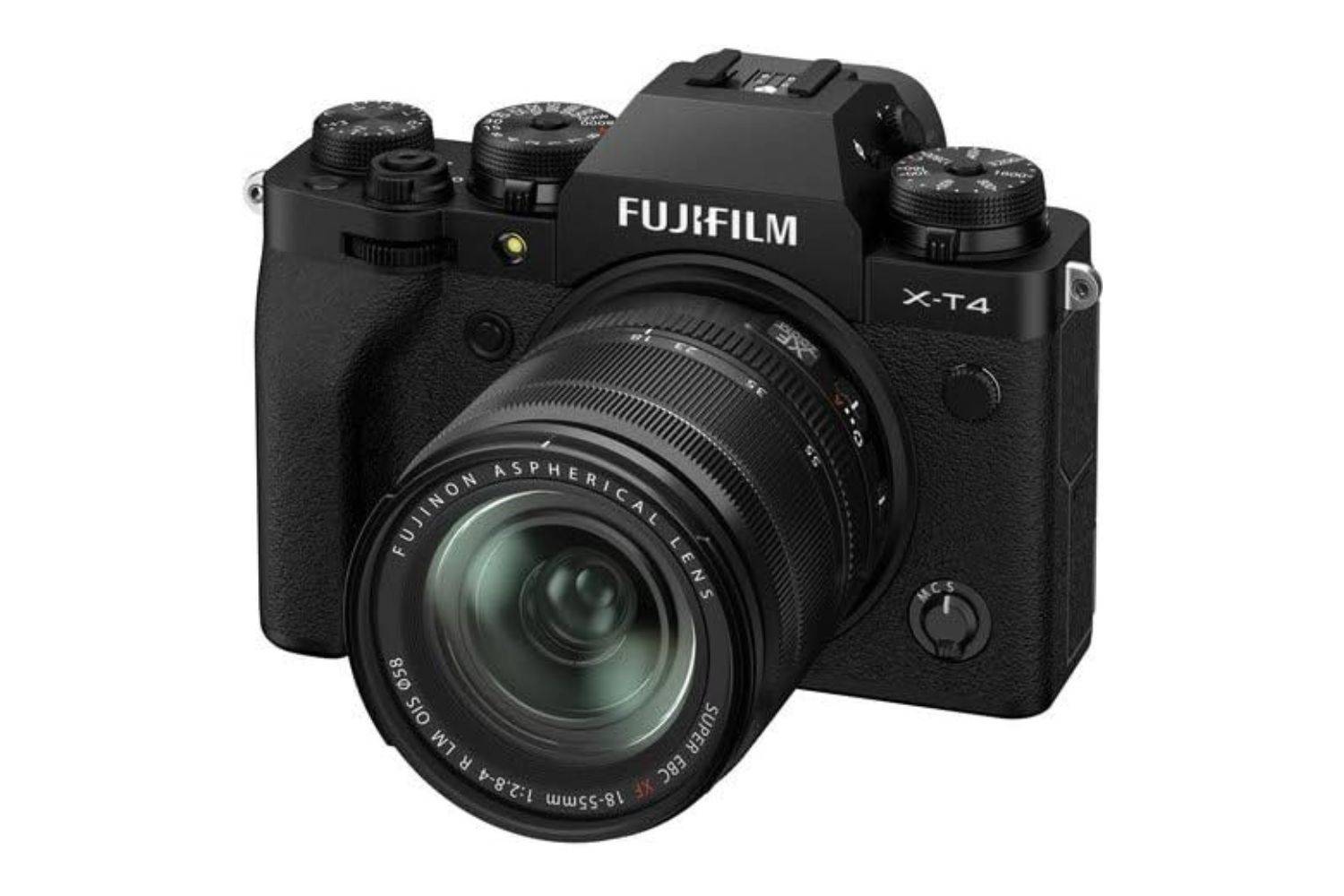 Image credit: amazon.com
If you want a mirrorless camera version with multiple lens selections and the perfect viewing screen, Fujifilm is your answer. 
Features
An X-T4 stabilization system.
Has a flipping LCD screen.
Provides multiple resolutions for flexible shooting.
It is mirrorless.
Specification
Utilizes 4k and full HD.
Close-up lens variety (18-55mm & 70-300mm).
Continuous shooting at 5fps.
Wireless Wi-fi connection.
Pros
Easy to carry and use.
Includes stabilization technology.
Has improved its DSLR shooting features.
Cons
It might have a compromised resolution quality.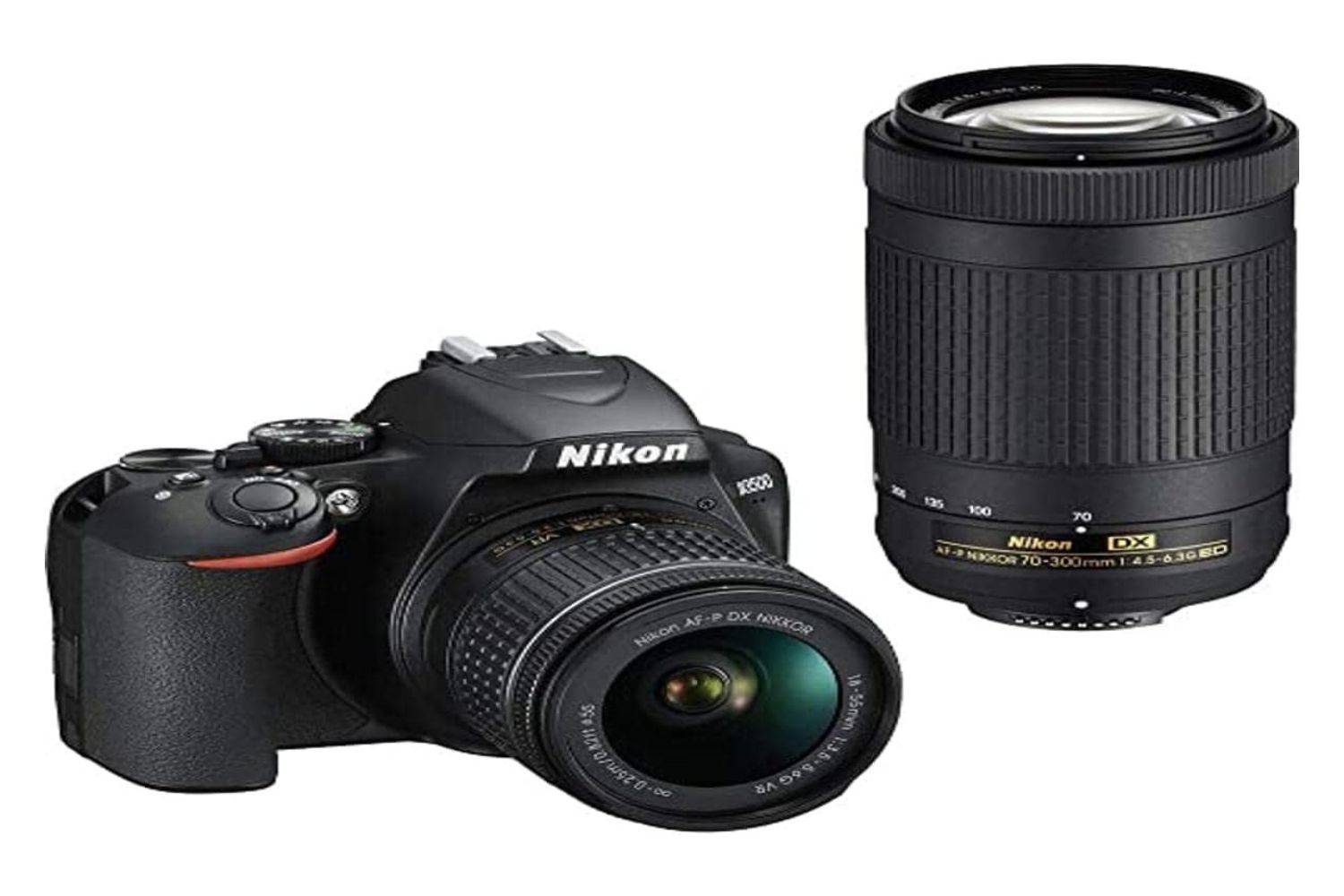 Image credit: amazon.com
The D3500 is ideal with multiple lenses for more green screen shooting purposes.  
Features
Better focus with the two-skit lenses.
Easy to utilize its settings.
Wireless connectivity options.
Specifications
White balance feature.
Uses a 5fps continuous recording.
18-55mm & 70-300mm kit lenses.
Close-up lens version.
Pros
Easy image and video sharing.
Has a massive image sensor.
Ideal for beginners.
Cons
Slow continuous shooting.
Reduced video quality.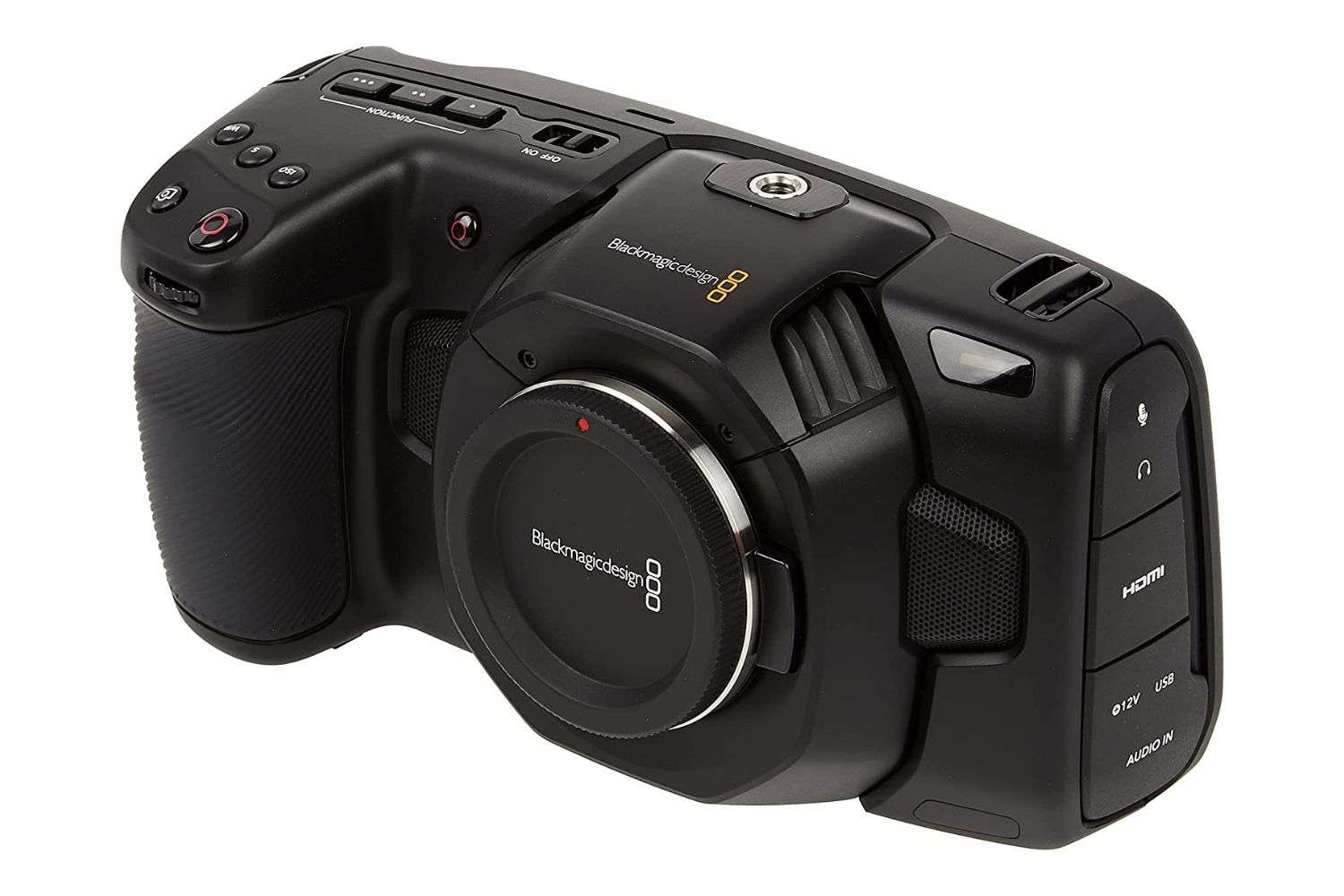 Image credit: amazon.com
You'll love this Blackmagic camera if you want a micro shooting lens.
Features
Records at 1080p HD.
High ISO for low lighting conditions.
Includes raw recording options.
Specifications
4/3 image sensor for 4k.
Can shoot at 60fps.
Fits micro four-thirds lenses.
Wider lens choice for green screen use.
Pros
It is fairly priced.
Clear image and video output.
Cons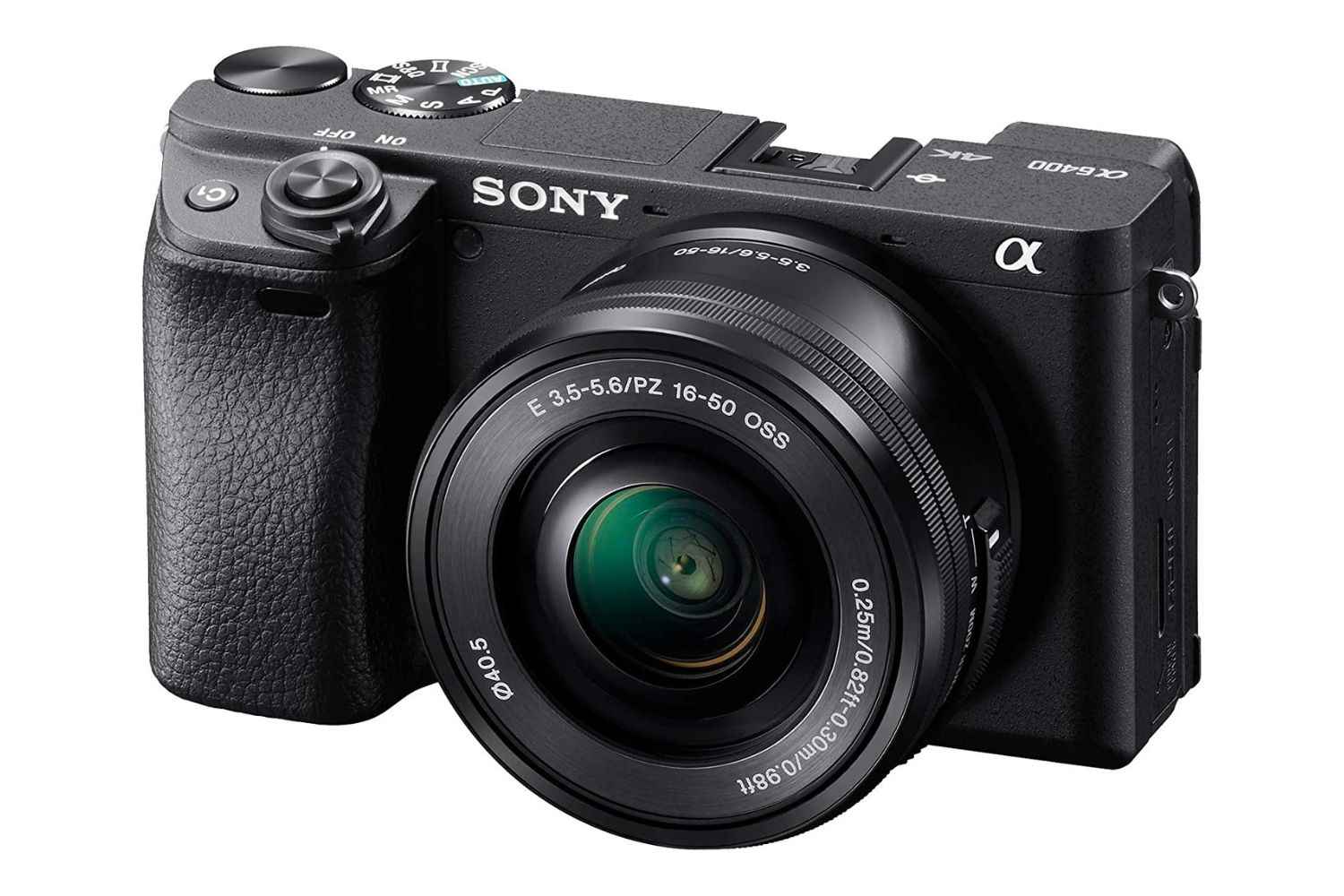 Image credit: amazon.com
If you love switching your camera optics, the Sony a6400 has an interchangeable lens system.  
Features
Comes with a 24MP mirrorless type.
Great AF specs.
Downscales 6k quality to 4k data.
Specifications
APS-C sensor variety.
4K/30fps video recording.
100 to 3200 ISO range.
BIONZ X processor type.
Up to 410 shots per power charge.
Pros
Clear and sharp image quality.
Impressive in-built tech.
It can turn 180 degrees for seamless recording.
Cons
Complex menu details.
The rear screen could be better.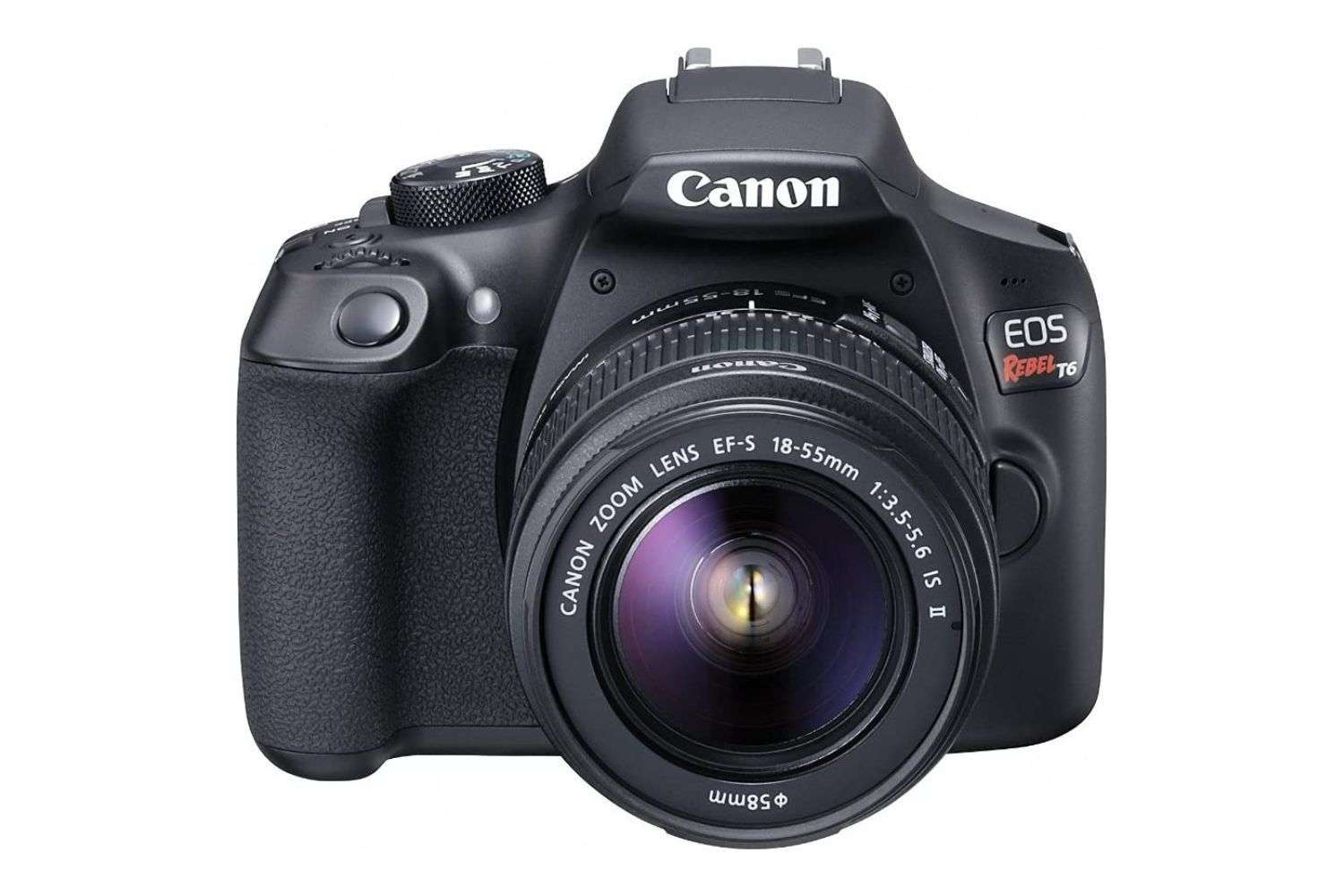 Image credit: amazon.com
The EOS R6 version is your choice if you're on a tight budget but want premium ISO and lens qualities.
Features
CMOS sensor.
Mirrorless version.
Extensive ISO range.
Uses a wide-angle lens
Specifications
ISO from 100 to 102400.
12fps continuous rate.
Silent shutter shooting at 20fps.
20MP sensor range.
Pros
Perfect quality for a budget camera.
The wide-angle lens is efficient.
Wireless connectivity is available.
Cons
Only suitable for professionals.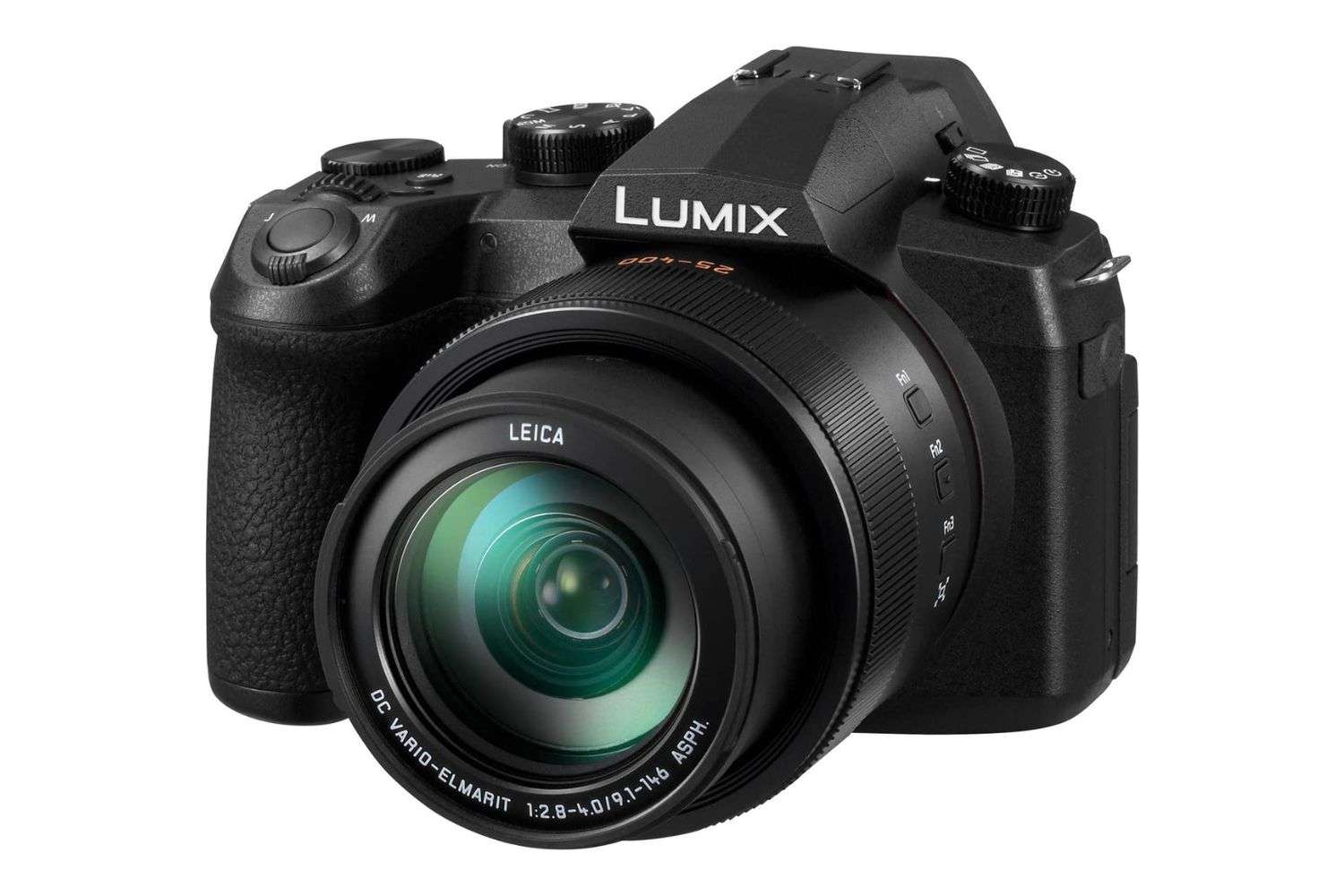 Image credit: amazon.com
Those who prefer chroma key types can depend on the Panasonic Lumix FZ100 for its quality lens modification.
Features
1MP sensor.
A point-and-shoot DSLR.
16x magnification range.
Specifications
25-400mm Lens version.
MOS sensor.
30fps for consistent recording.
Auto White balance specs.
Pros
Well priced for its quality.
Performs well in low lighting.
Comes with stabilizers.
Cons
No unique features are offered.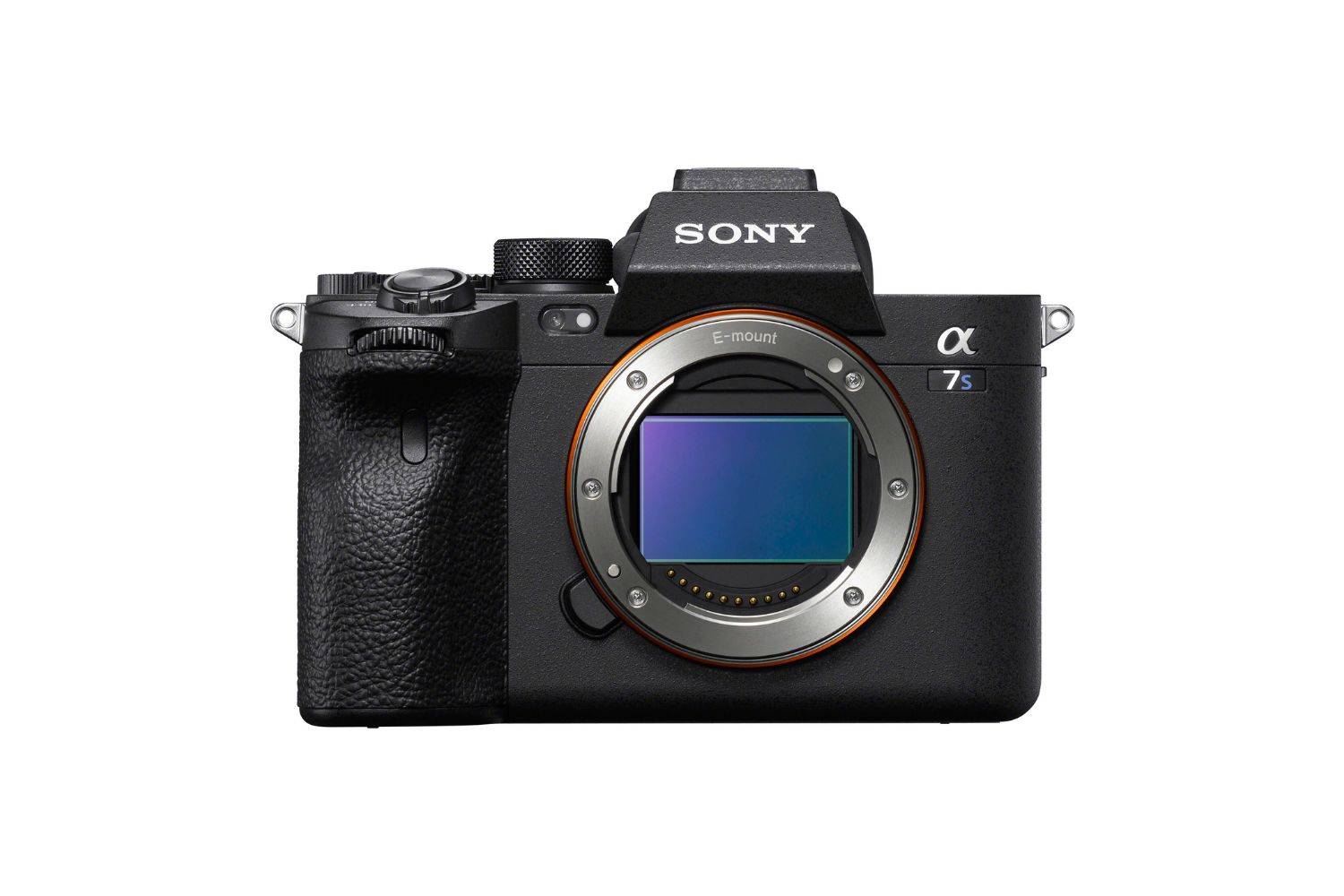 Image credit: amazon.com
Sony a7s is ideal for most green screen purposes, which is an option if you need a different video format.   
Features
Full mirrorless frame.
Uses the XAVC S format.
The primary resolution is 1080p.
Specifications
0MP sensor frame.
4k resolution with external output.
SLog2 picture detailing.
5fps consistent recording.
Pros
Affordable camera choice.
Full HD features are dependable.
Effective viewfinder.
Cons
Sony a6400 is much better.
Requires an additional external storage card.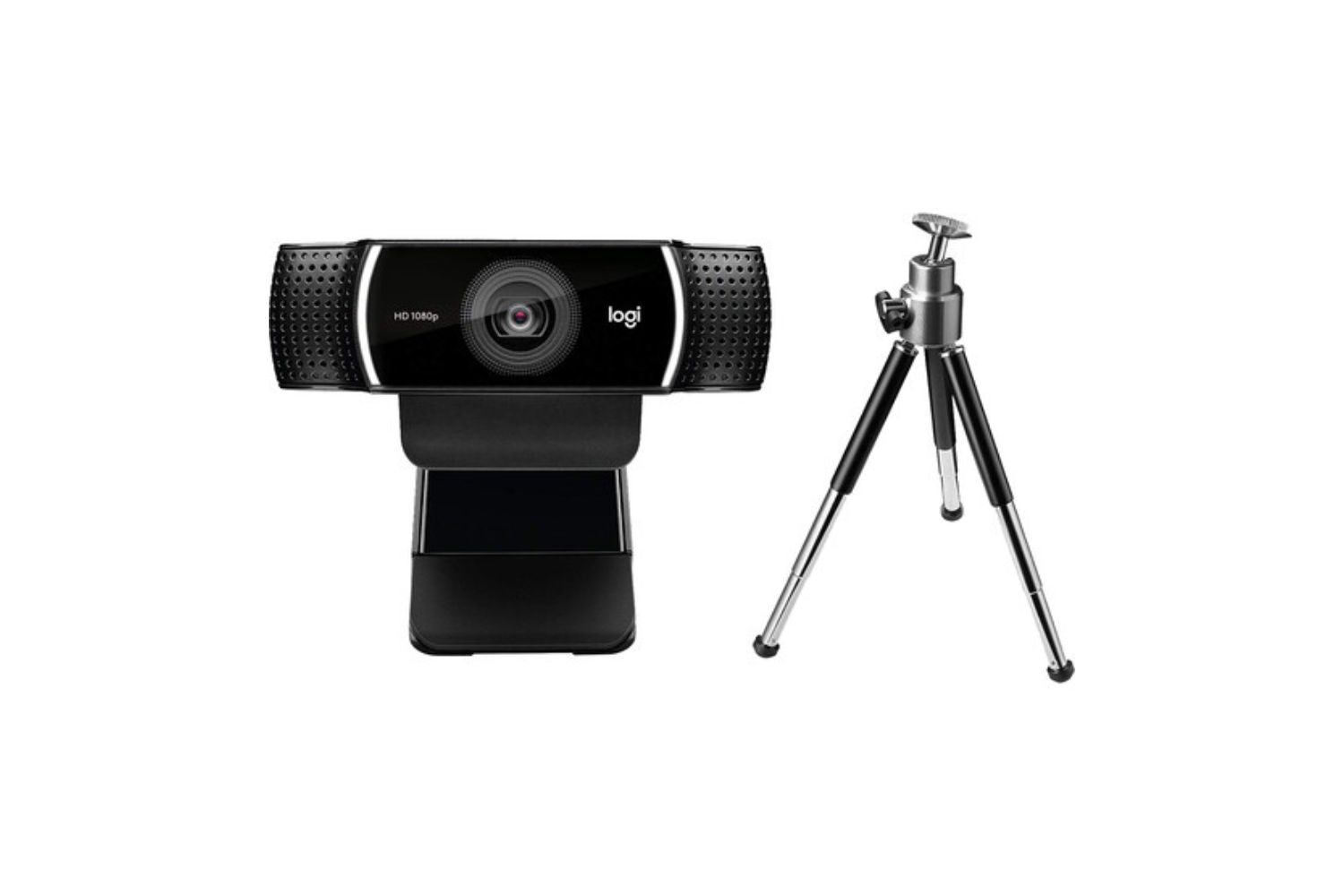 Image credit: amazon.com
Logitech C922x is for those looking to specialize in webcam streaming and only want standard video resolution.  
Features
Integrates live green screen effects.
Primarily shoots with 720p.
Suitable in dim lighting.
Specifications
Shoots with 720p at 60fps and has a 1080p option at 30fps.
USB connectivity.
SD storage memory.
Special green screen tech.
Pros
Very cheap.
Perfect for social media streaming.
Integrates green screen effects for you.
Cons
Not suitable for big-budget shoots.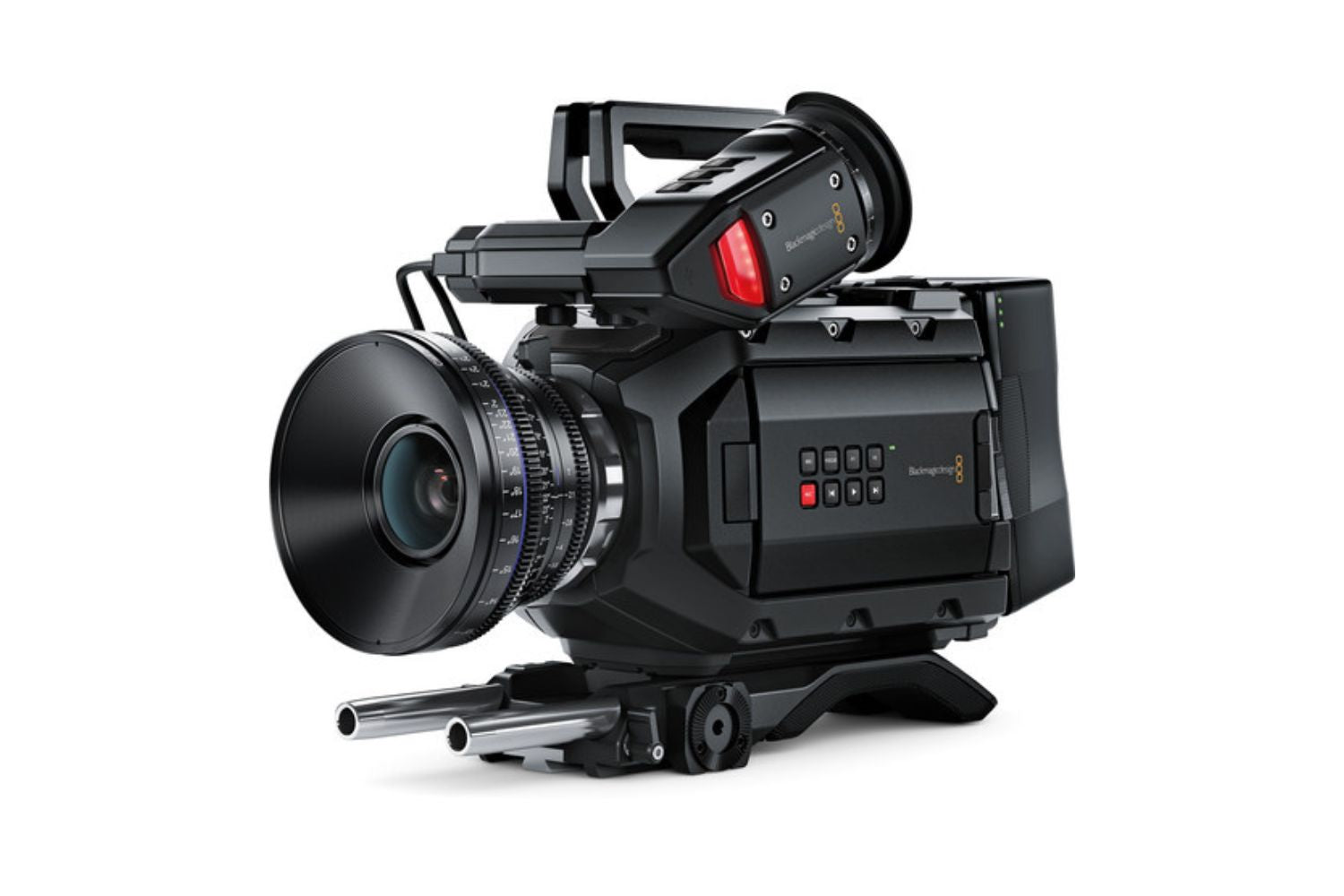 Image credit: amazon.com
The Ursa Mini has unique ultra HD and 4k specs, perfect for anyone majoring in professional filmmaking.
Features
A camcorder design.
Shoots in 4k ultra HD.
Has special cinematic effects.
Specifications
Uses a 4.6k raw shooting format (60fps).
Has a 35mm CMOS sensor.
Touchscreen plus in-built sound recording tech.
Wireless connection.
Pros
Perfect for shooting animated content.
Offers options for both big and low-budget productions.
Cons
Manual settings are complex for beginners.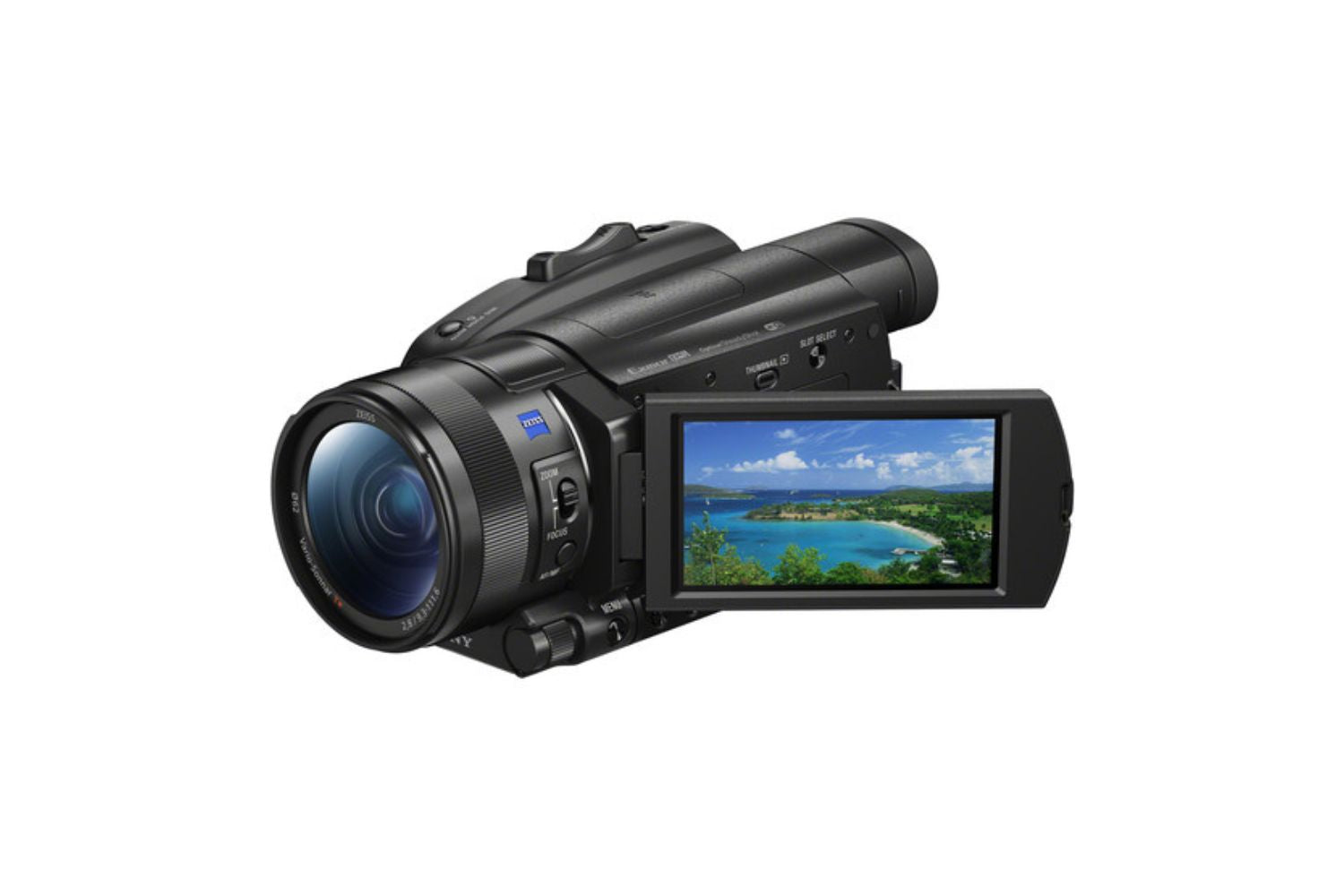 Image credit: amazon.com
If you're an avid Sony fan, they offer a 4k and HDR camcorder, which includes improved in-built lens specs.  
Features
Shoots in both 4k and HDR.
Has dual card slots.
12x optical zooming.
Autofocus available.
Specifications
Shoots in 120fps, 4k quality.
In-built stabilization tech.
CMOS sensor; 1".
BIONZ X processor.
18x image zoom.
Pros
Perfect for large-scale shoots.
Ideal in-built tech for sharp videos.
Includes S-Gamut and S-Log image profiles.
Cons
Expensive for some.
Complex user menu.
Image credit: amazon.com
The Z8 is a new release if you want a mirrorless version with the latest quality specs.
Features
Has a mount adapter (FTZ II).
Mirrorless 24mm-120mm lens variety.
Best lens setting at f/4.
Specifications
7MP CMOS sensor.
Can shoot in 4k (120fps) and 8k(30fps).
Expandable to 8.3k and 4.1k.
AI built-in technology.
Pros
Produces crisp video quality.
Influences easy editing.
The AI tech is handy.
Cons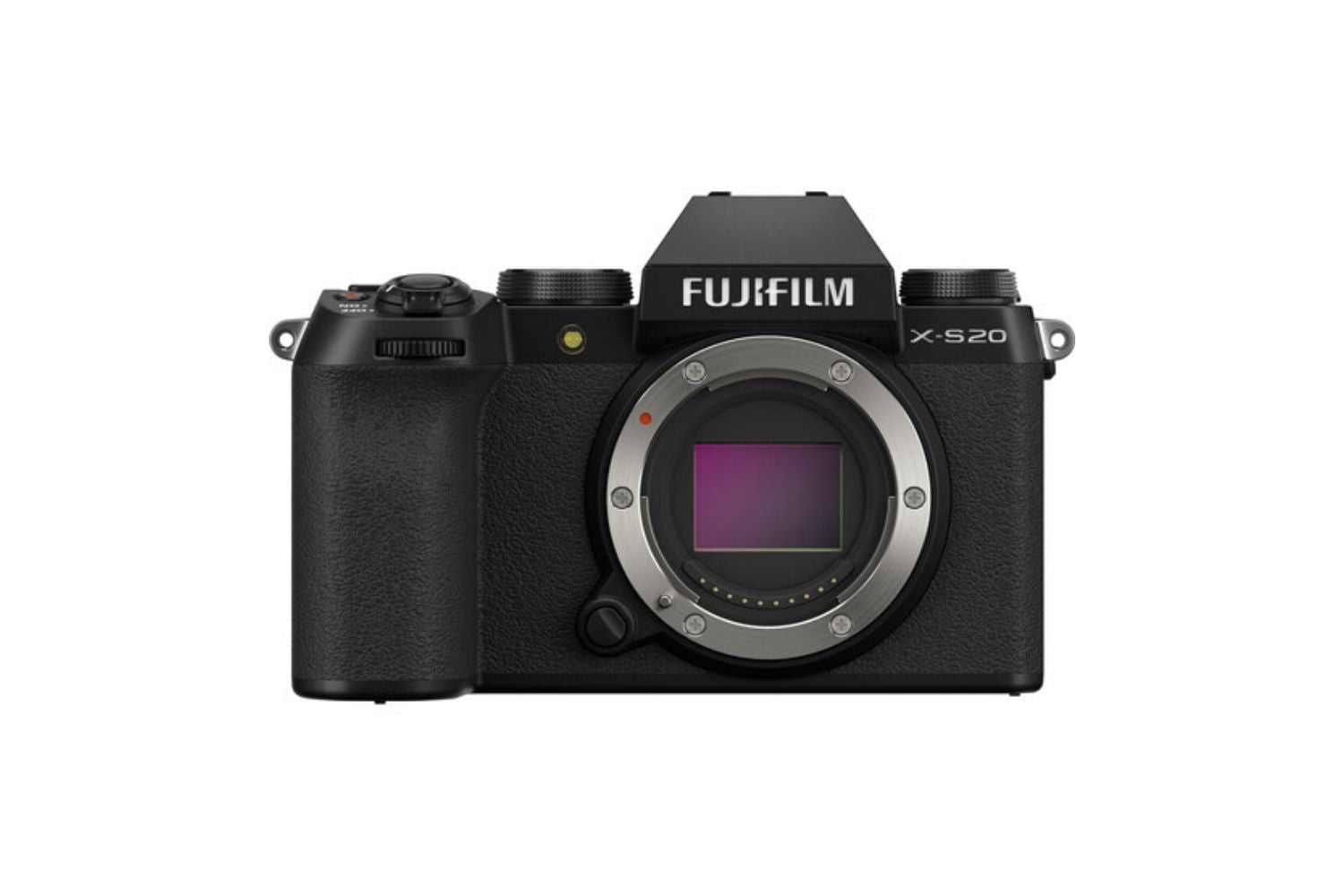 Image credit: amazon.com
The Fujifilm mirrorless product offers a cheap and simple-to-carry green screen camera choice.
Features
Pocket-size camera.
Mirrorless variety.
Stalwart sensor.
Resolution from FHD-6k.
Specifications
1MP CMOS 4 sensor.
2K(30 fps) 4K(60 fps).
160-12800 ISO range.
8fps shooting speed.
Pros
Produces clear video and image content.
Impressive ISO specs.
Great as a primary camera.
Cons
The 8fps can be slow for some projects.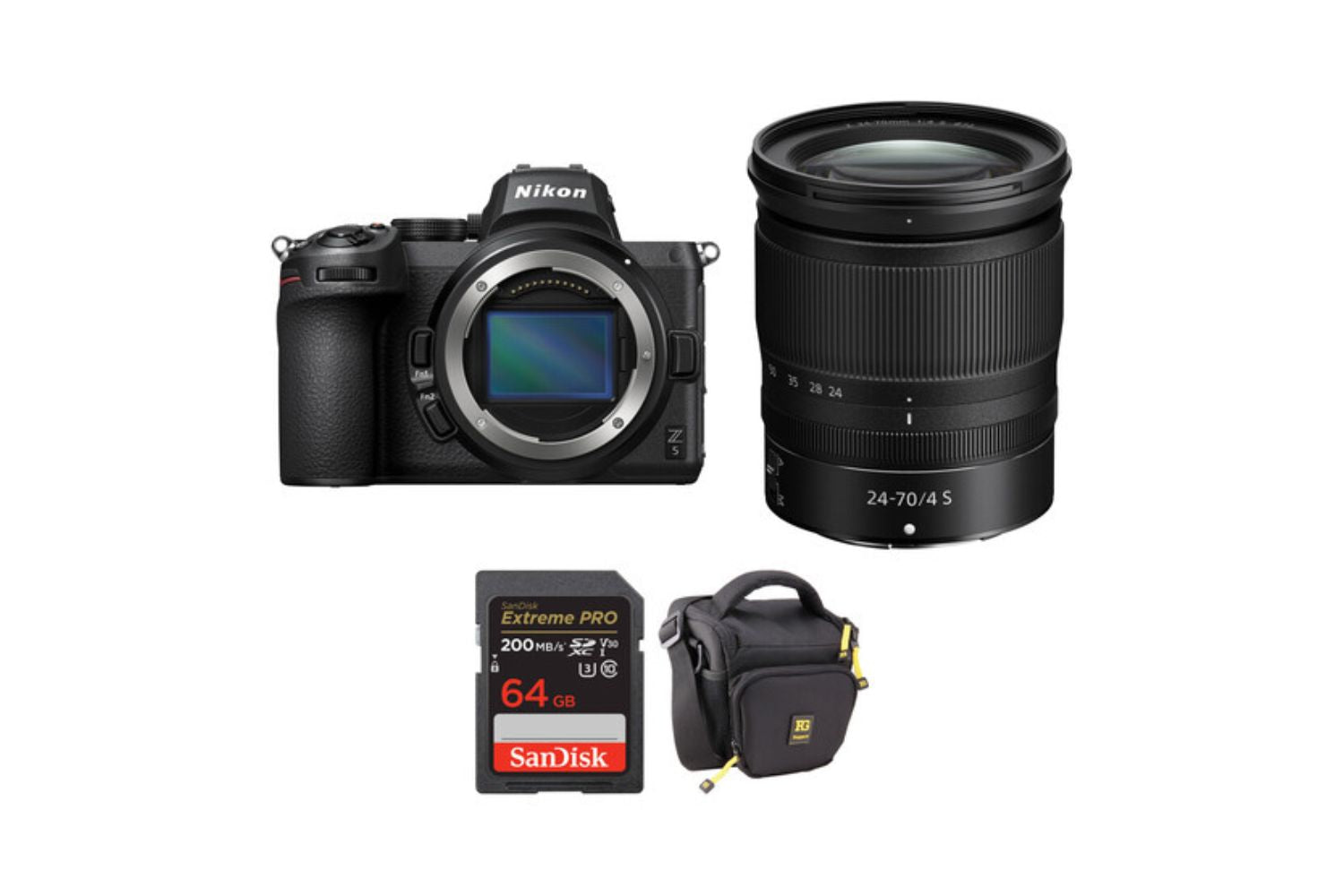 Image credit: amazon.com
The Z5 is an excellent substitute for a backup green screen camera. It applies the FHD and Ultra-HD modes.
Features
Includes an accessory kit.
Standard zooming lens.
Mirrorless (full-frame).
Specifications
24mm-200mm Lens type.
128GB SDXC Memory Card.
9 x 23.9 mm CMOS sensor.
24MP sensor resolution (4k and 1080FHD).
Pros
Great quality bargain for the price.
Excellent lens specs.
Cons
Only incorporates a standard zoom feature.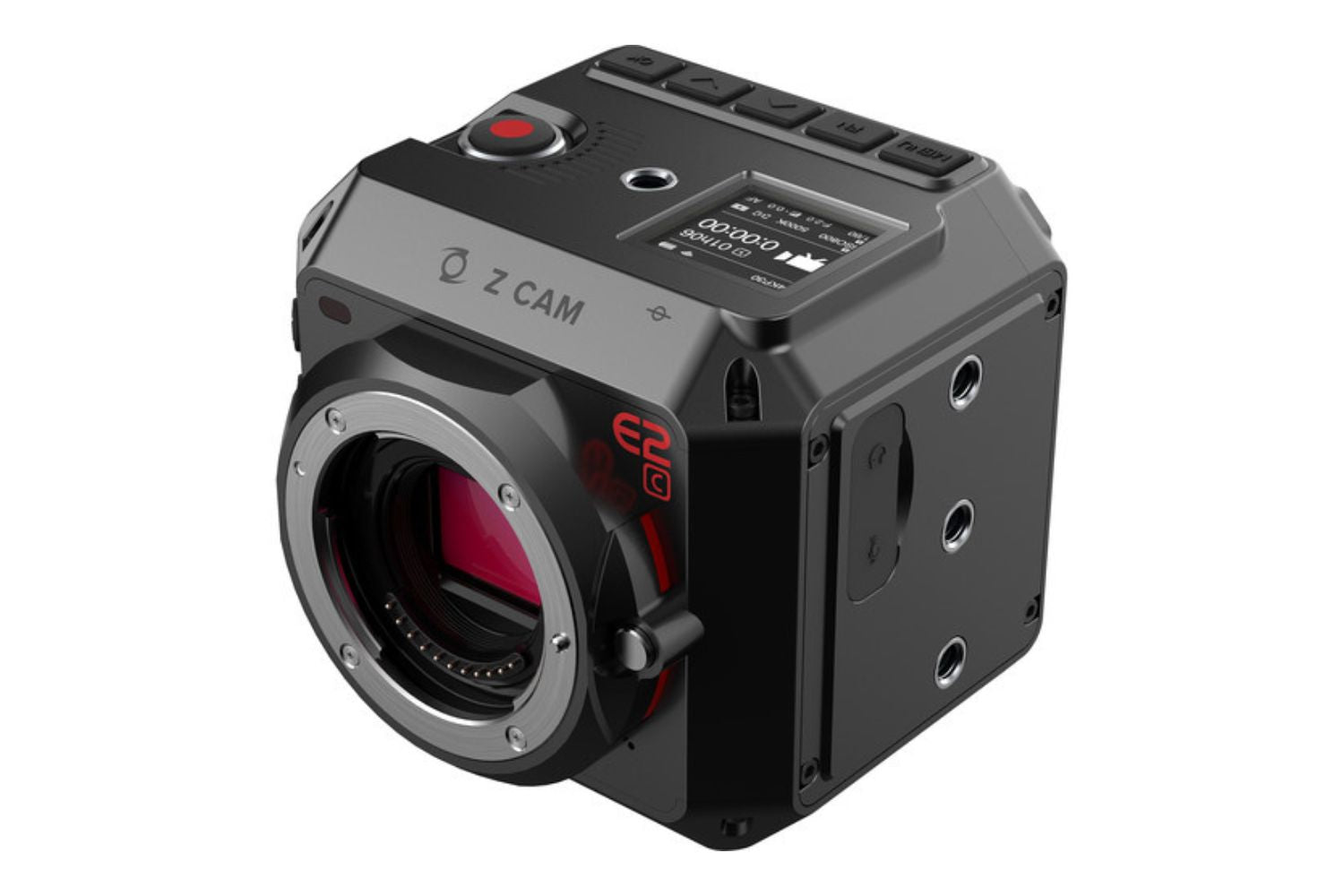 Image credit: amazon.com
The Z CAM boasts ultra HD specs, ideal for professional shooting. You'll use the latest sensor and get to share content with iOs devices.
Features
Shoots up to 4k.
USB 3.0 and Ethernet connection.
iOS compatible (app).
Specifications
Auto white balance.
Utilizes 4k at 30fps.
94MP CMOS sensor.
HD shoots at 24fps.
Pros
Well priced for its quality.
Ultimate performance in low lighting.
Cons
Not suitable for photography shots.
Conclusion
That's all we had regarding the best green screen cameras available for you in 2023. Everyone has options, from budget varieties to premium or standard versions.
If you like this article, please share it! Be sure to join our FB Group: https://www.facebook.com/groups/Katebackdrops/ to share your ideas! You can also receive free articles, updates as well as discounts information from https://www.katebackdrop.com/ and our FB Group.