Photography portfolio websites serve as the virtual gateway to photographers' artistry, enabling them to showcase their skills, creativity, and unique perspectives to a global audience. With many options available, selecting the right platform for your portfolio is crucial.
In this guide, we will discuss what a photography portfolio is, how to build a good one and present a curated list of 10+ best photography portfolio websites with their pros and cons.
What is photography portfolio
A photography portfolio is a curated collection showcasing a photographer's top-notch work, creativity, and unique style. It enables clients and employers to assess their capabilities and suitability for specific requirements.
How to Build a Good Photography Portfolio
Creation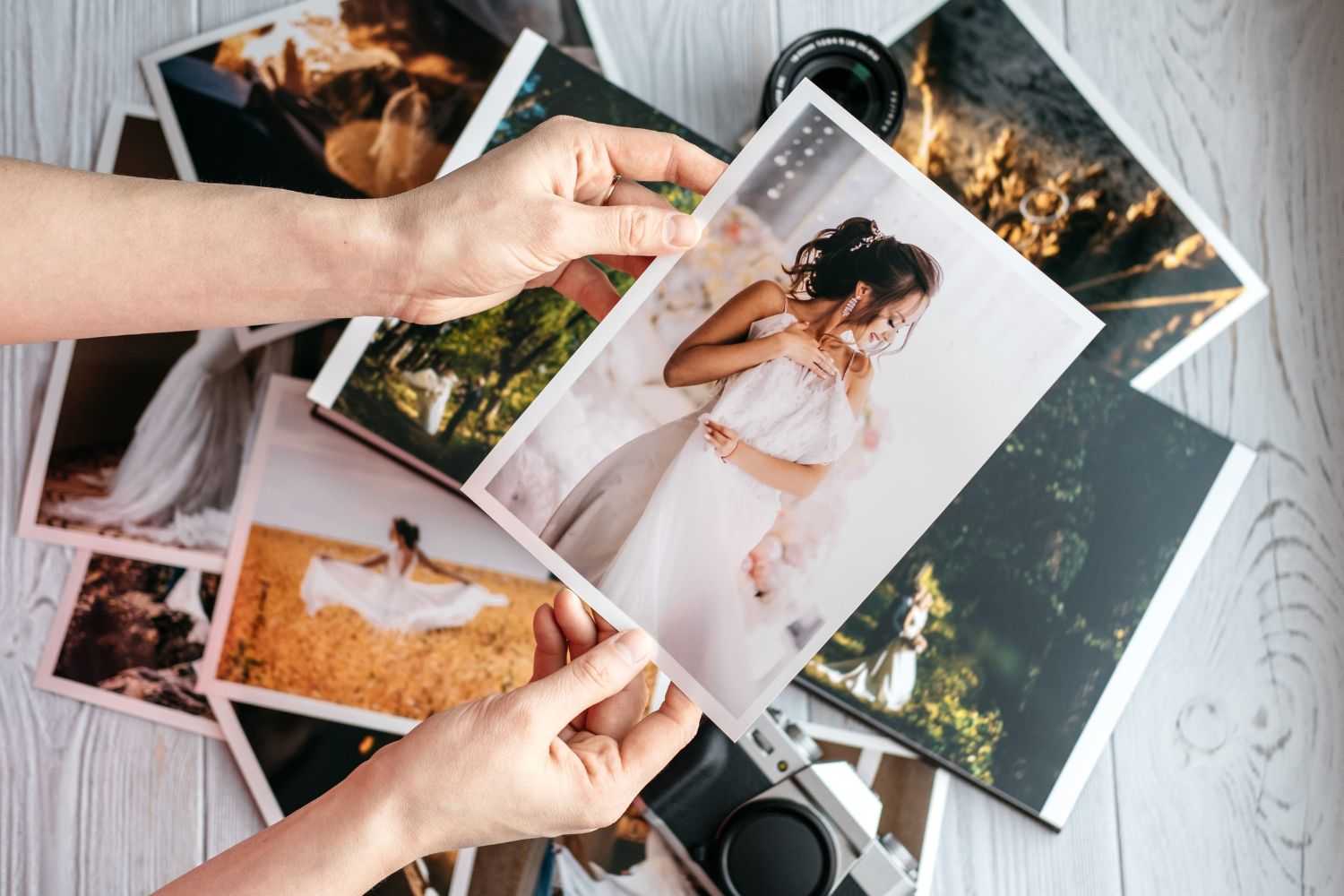 Photo by Kostyazar on shutterstock
Build an engaging and visually captivating photography portfolio website using user-friendly platforms like Squarespace and Wix. These platforms offer intuitive interfaces and customizable templates to showcase your style and highlight your best work.
Selection
Theme and Topic
Choose a theme or topic for your portfolio that aligns with your niche or expertise. This allows you to showcase your specialization and artistic vision.
Target Goals and Audience
Define your target goals and identify your intended audience. Also, tailor your portfolio content and presentation to attract and engage the right clients or employers.
Market Positioning
Consider the competitive landscape and position yourself uniquely within the market. Do this by emphasizing your strengths, unique selling points, and areas of expertise.
Typical Work
Select and include your best and most representative work demonstrating your skills, creativity, and style. This provides a comprehensive overview of your capabilities.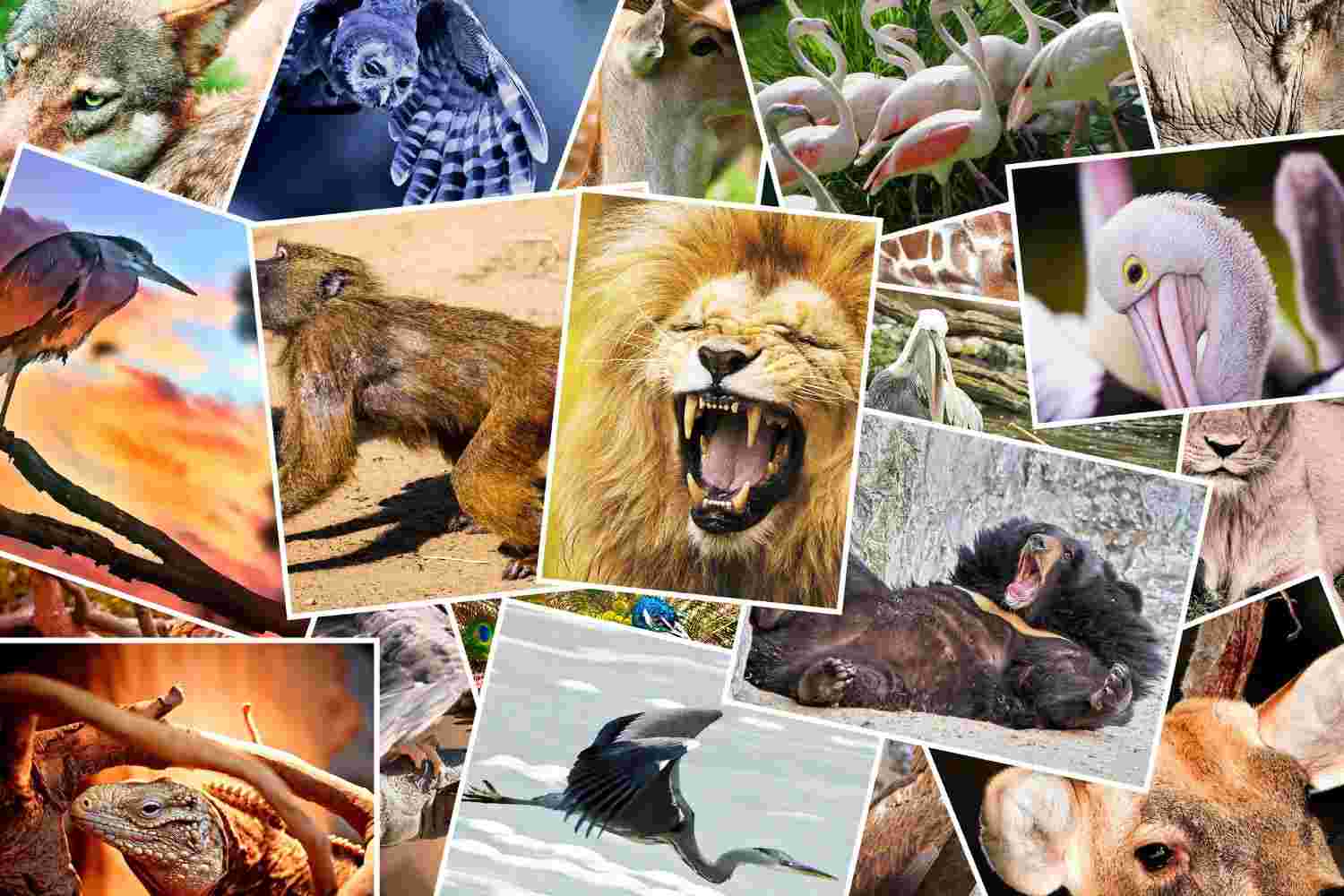 Photo by Dariush M on shutterstock
Edition
Enhance your photographs through careful editing, focusing on composition, lighting, color correction, and post-processing techniques. This helps to ensure a consistent and professional look throughout your portfolio.
Pricing Page & Contact Form
Clearly outline your services, packages, and rates on a dedicated pricing page or section of your website. Incorporate a contact form to facilitate easy communication with potential clients, including essential contact information.
Reviews & Testimonials
Display positive reviews and testimonials from satisfied clients to build trust and credibility. Highlight their feedback and ratings to showcase your work's value and quality, increasing potential clients' confidence.
Favorable Last Impression
End your portfolio website with a memorable and positive closing statement or summary. Consider incorporating a strong call-to-action, encouraging visitors to take the desired next steps, such as contacting you for inquiries or booking your services.
Tips for Creating a Photography Portfolio Website
Outside Opinions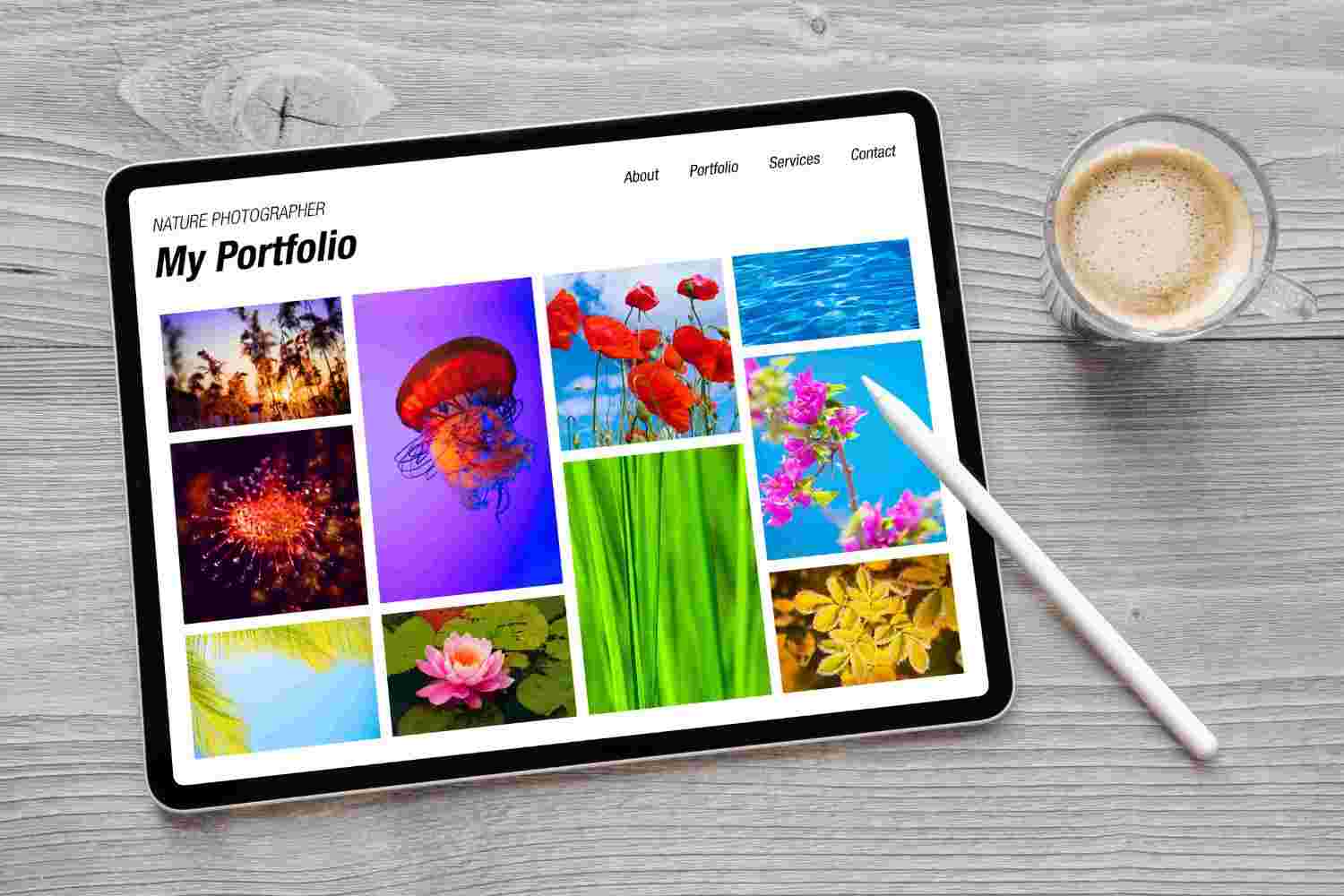 Photo by  Kaspars Grinvalds on shutterstock
Seek feedback from trusted individuals or fellow photographers to gain valuable outside perspectives on your portfolio. Their insights can help you identify areas for improvement and ensure that your portfolio resonates with a broader audience.
Photo Sequence
Pay attention to the order in which you present your photographs. Create a visually cohesive and engaging flow by arranging images in a thoughtful sequence that showcases your versatility and range as a photographer.
Great Impressions
Make a strong first impression with a visually captivating homepage or landing page. Use a striking image, an attention-grabbing headline, and a clear call-to-action to instantly engage visitors and entice them to explore your portfolio further.
Less Is More
Avoid cluttering your portfolio with too many images or excessive text. Embrace minimalism and showcase a carefully curated selection of your best work, allowing each photograph to shine and leave a lasting impact on the viewer.
Diversify the Pieces
Showcase a diverse range of photographs highlighting your versatility and ability to work in different genres or styles. Including various subjects, compositions, and moods in your portfolio demonstrates your adaptability and broadens your appeal to potential clients.
Upload
Regularly update your portfolio with new and fresh content to showcase your growth as a photographer. Continuously add your latest and best work to keep your portfolio dynamic and compelling, encouraging visitors to return and see your latest creations.
10+ Best Photography Portfolio Websites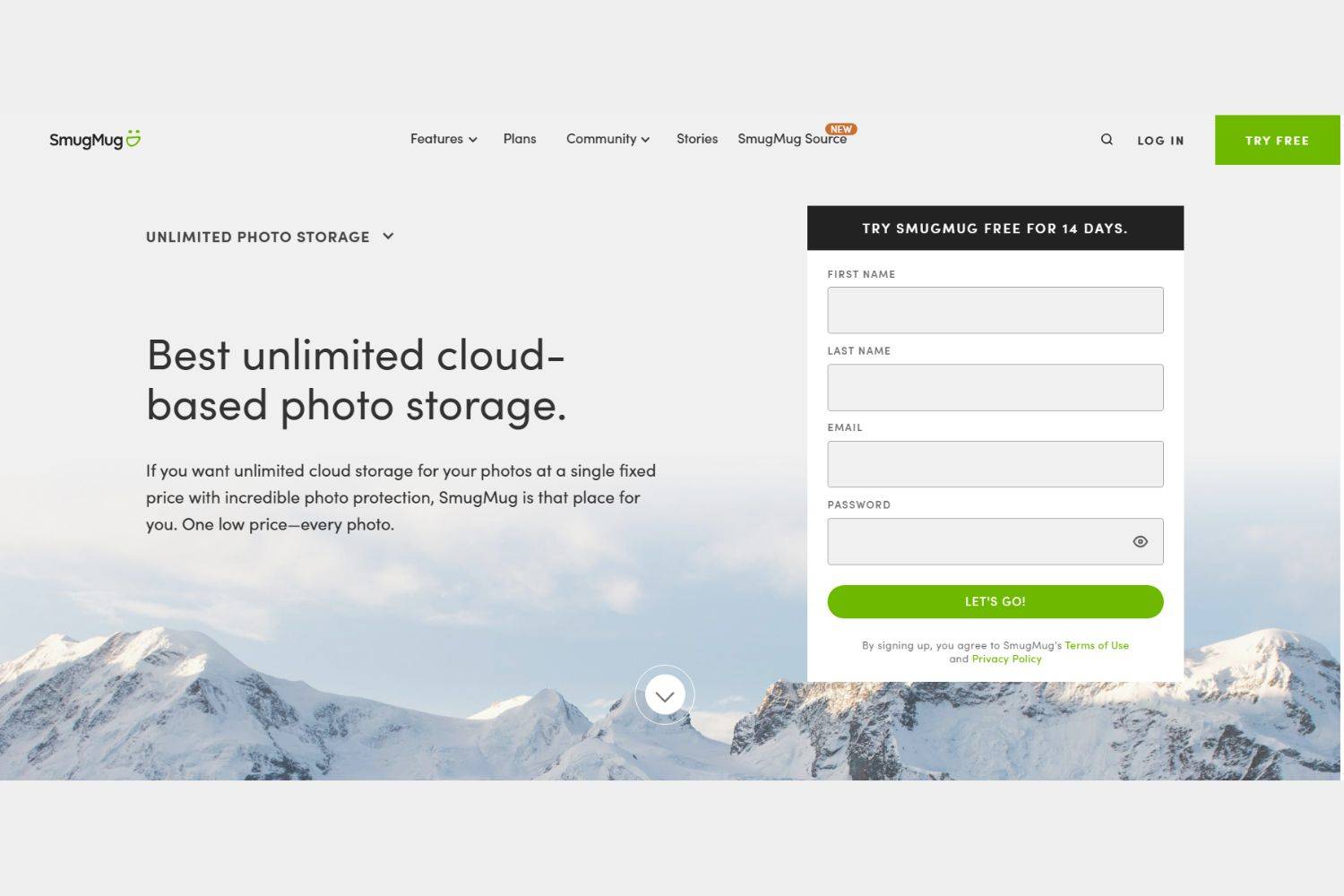 Image credit: smugmug.com
User-friendly platform for creating stunning photography portfolios.
Pros
Customizable templates
Integrated e-commerce functionality
Unlimited storage space.
Reliable and secure backup options
Cons
A paid subscription is required for advanced customization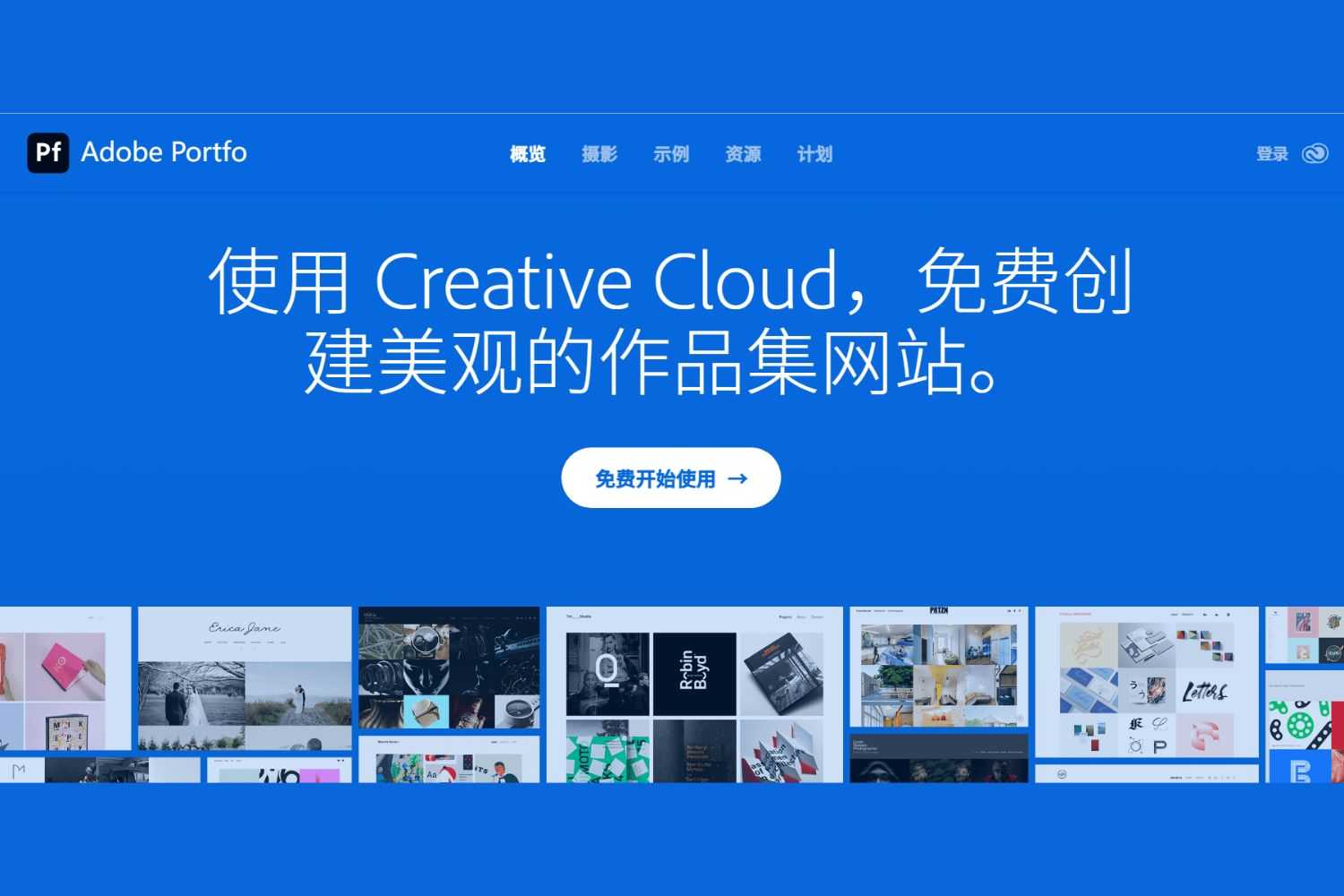 Image credit:adobe portfo.com
Provides seamless integration with Creative Cloud tools
Pros
Integration with Adobe Creative Cloud
Simple and intuitive interface
Access to Adobe Fonts and Behance
Cons
Limited flexibility compared to other platforms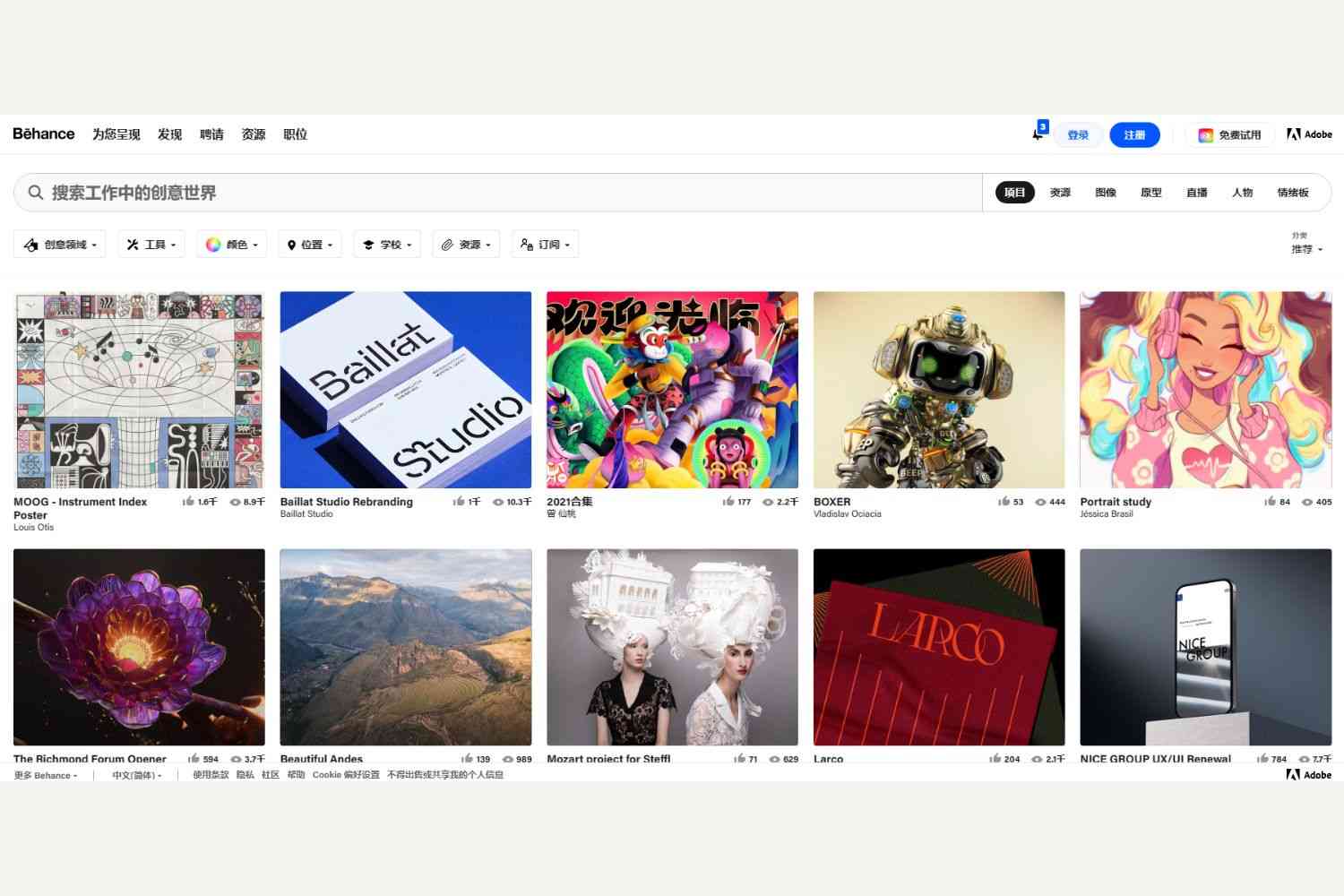 Image credit: behance.com
A leading platform for showcasing creative work.
Pros
Free
Large creative community and exposure
Opportunity to collaborate on projects
Cons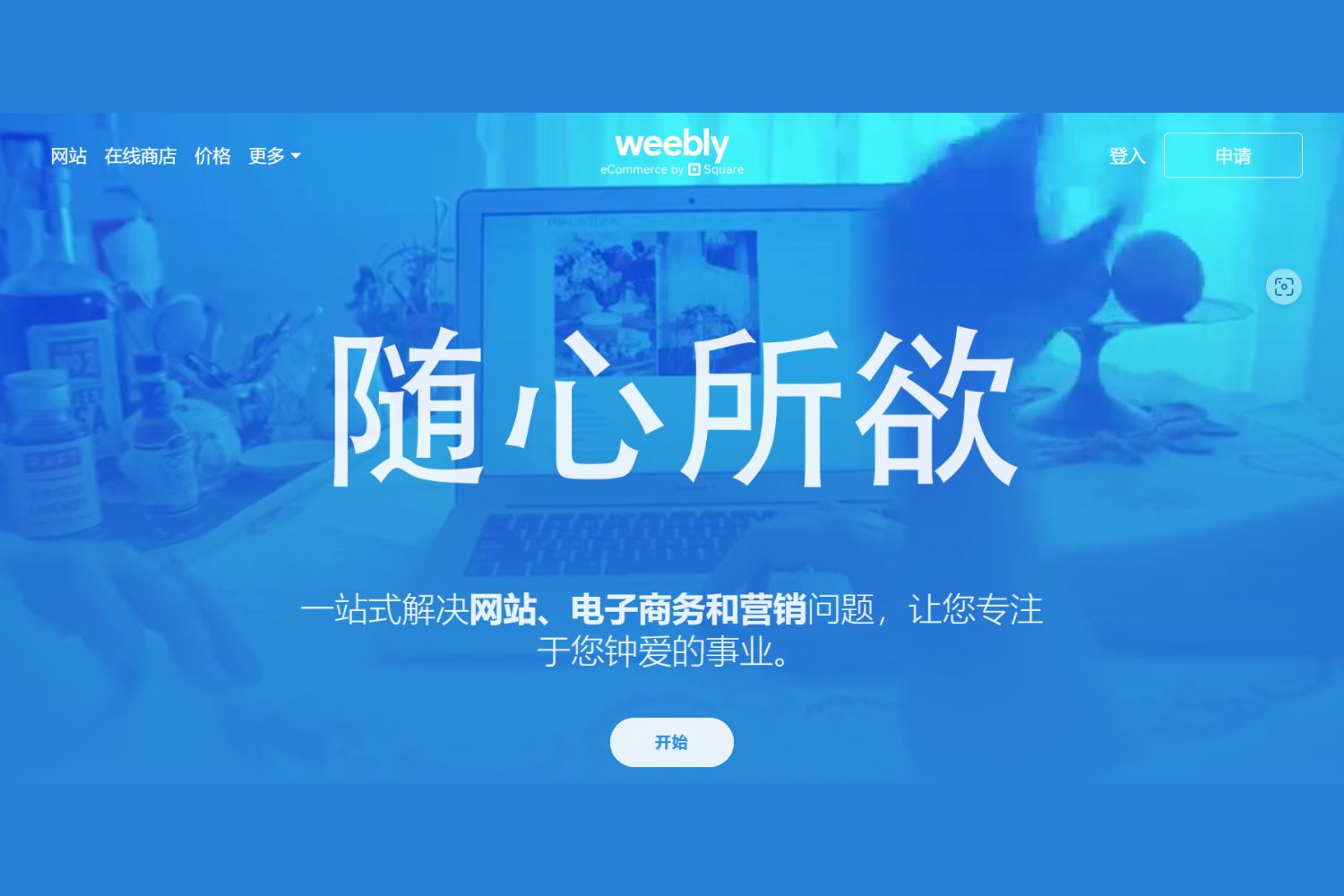 Image credit: weebly.com
A user-friendly website builder with responsive templates for showcasing photography portfolios.
Pros
E-commerce features for selling prints and products
Mobile-responsive design
Intuitive drag-and-drop interface
Cons
Has issues with image editing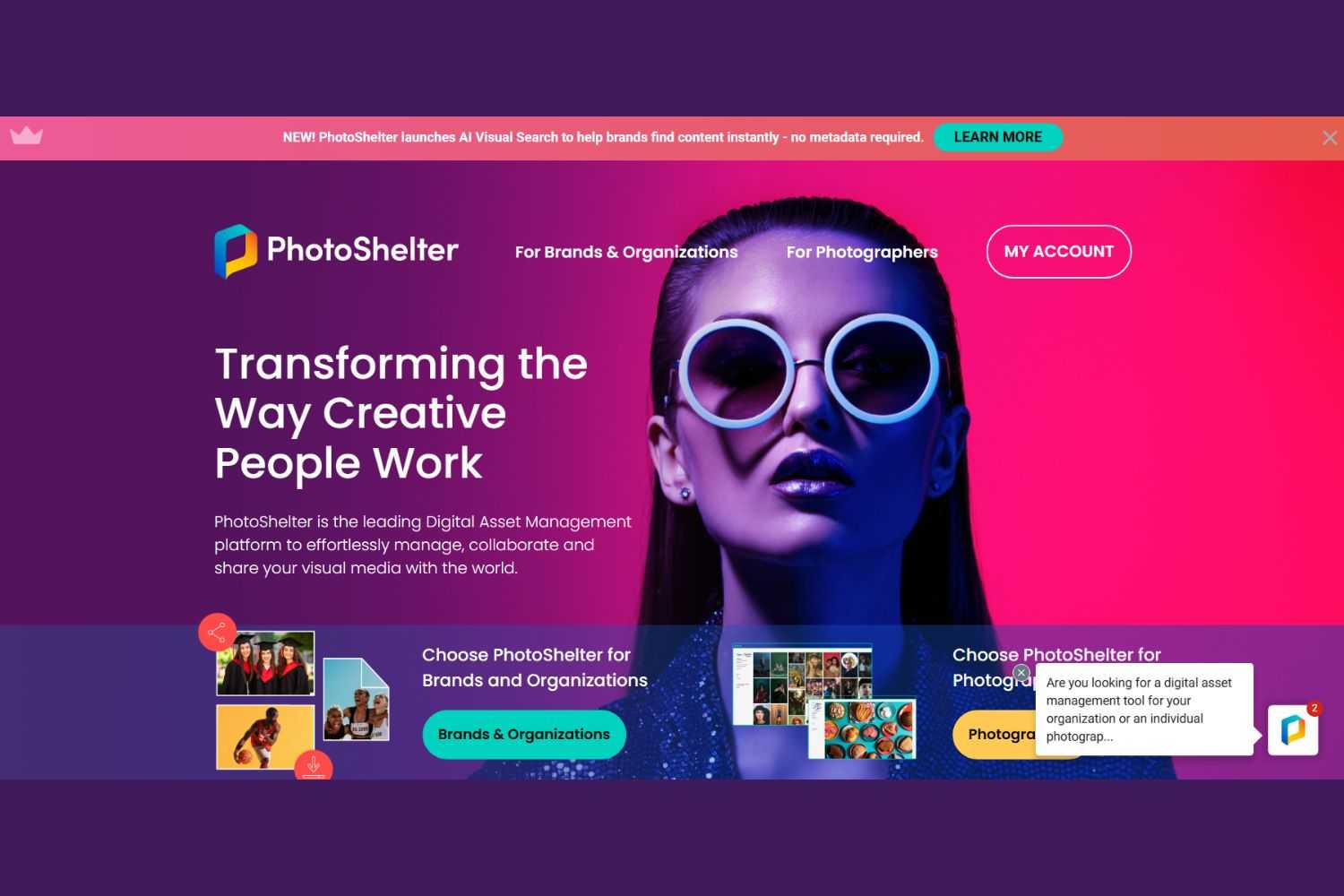 Image credit: photoshelter.com
Robust platform for photographers with e-commerce capabilities.
Pros
Extensive e-commerce features
Customizable galleries and portfolio layouts
Image watermarking and copyright protection
SEO-friendly tools for better visibility
Cons
Higher pricing plans for advanced features
Steeper learning curve for beginners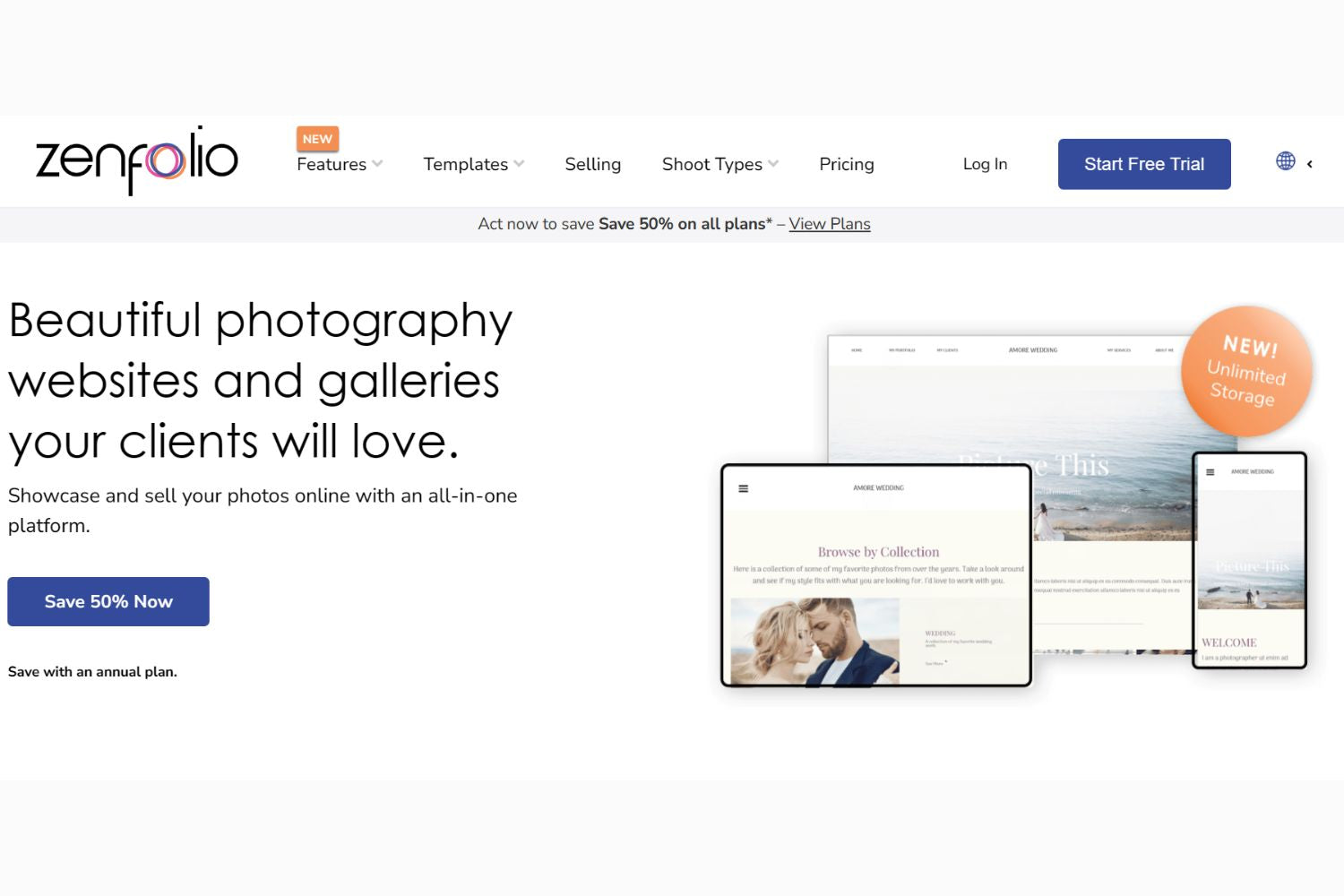 Image credit: zenfolio.com
All-in-one solution for photographers with e-commerce capabilities.
Pros
Integrated e-commerce functionality
Customizable portfolio website
Client proofing and selling features
Cons
Limited template options
Extra cost for additional features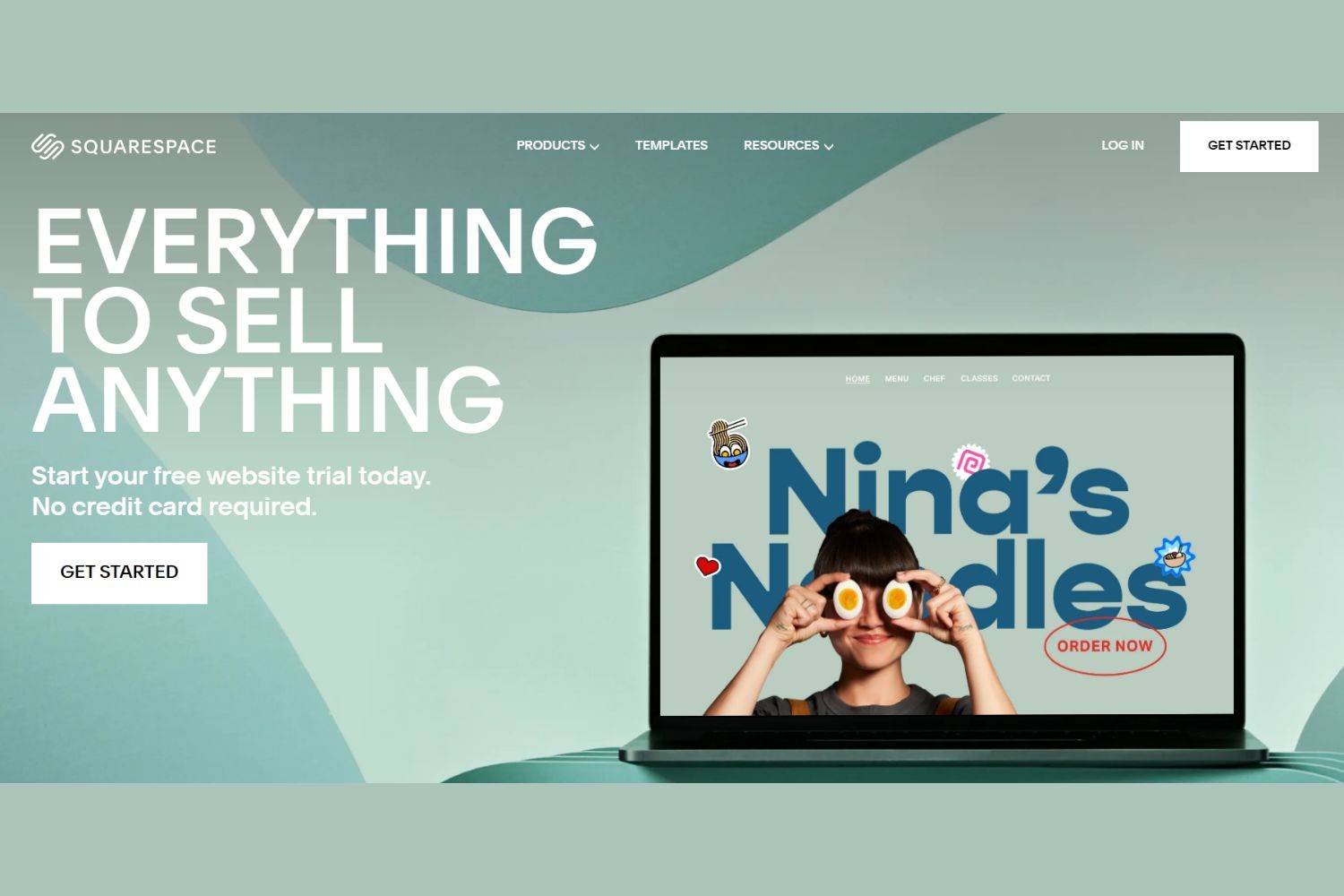 Image credit: squarespace.com
Popular website builder known for its sleek and modern designs.
Pros
Supports blog pages
Fairly priced
Stylish and professional templates
Cons
No built-in client-proofing feature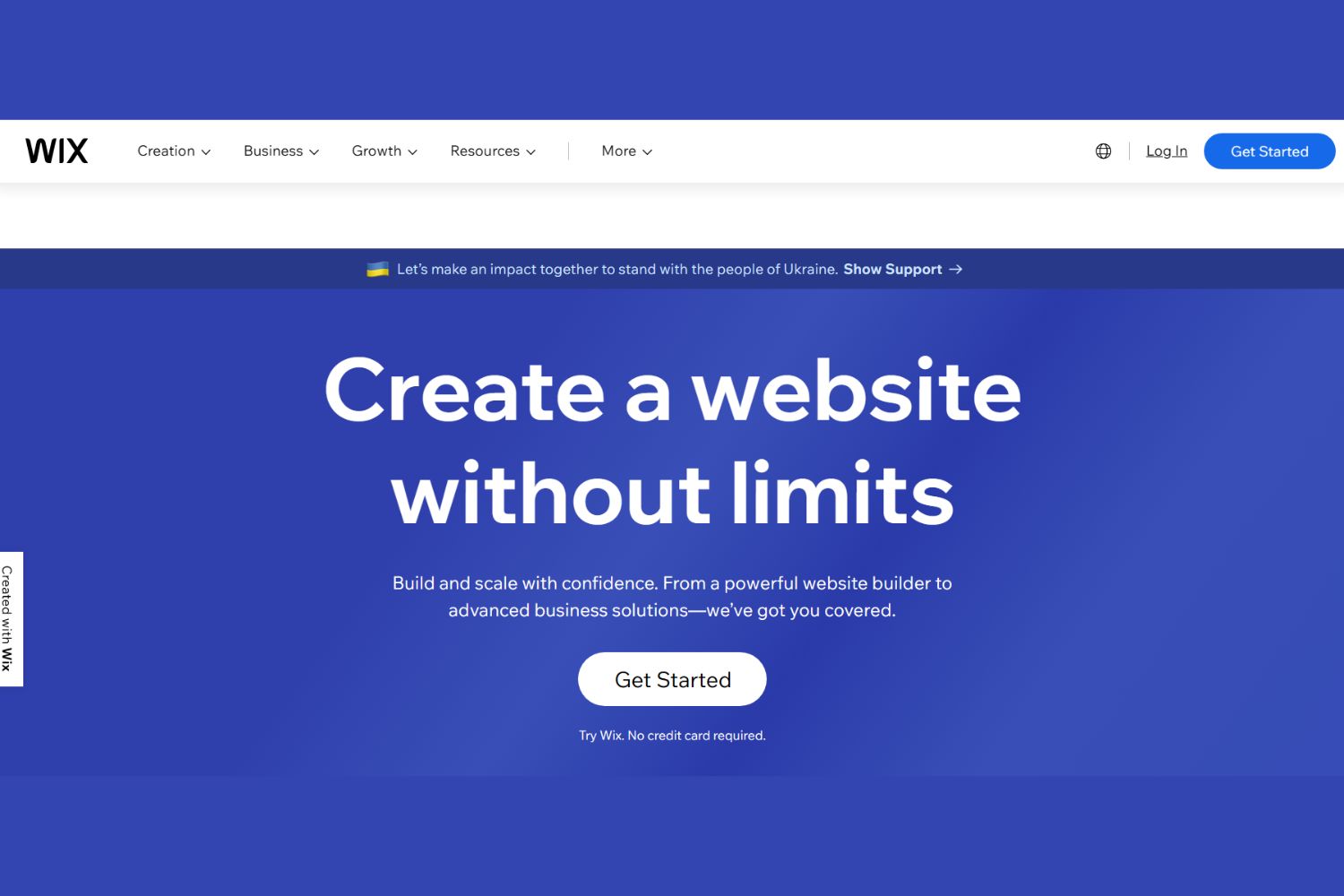 Image credit: wix.com
Versatile website builder with visually appealing templates.
Pros
Drag-and-drop interface for easy customization
Wide variety of templates
Free plan available
Cons
Templates that cannot be easily swapped.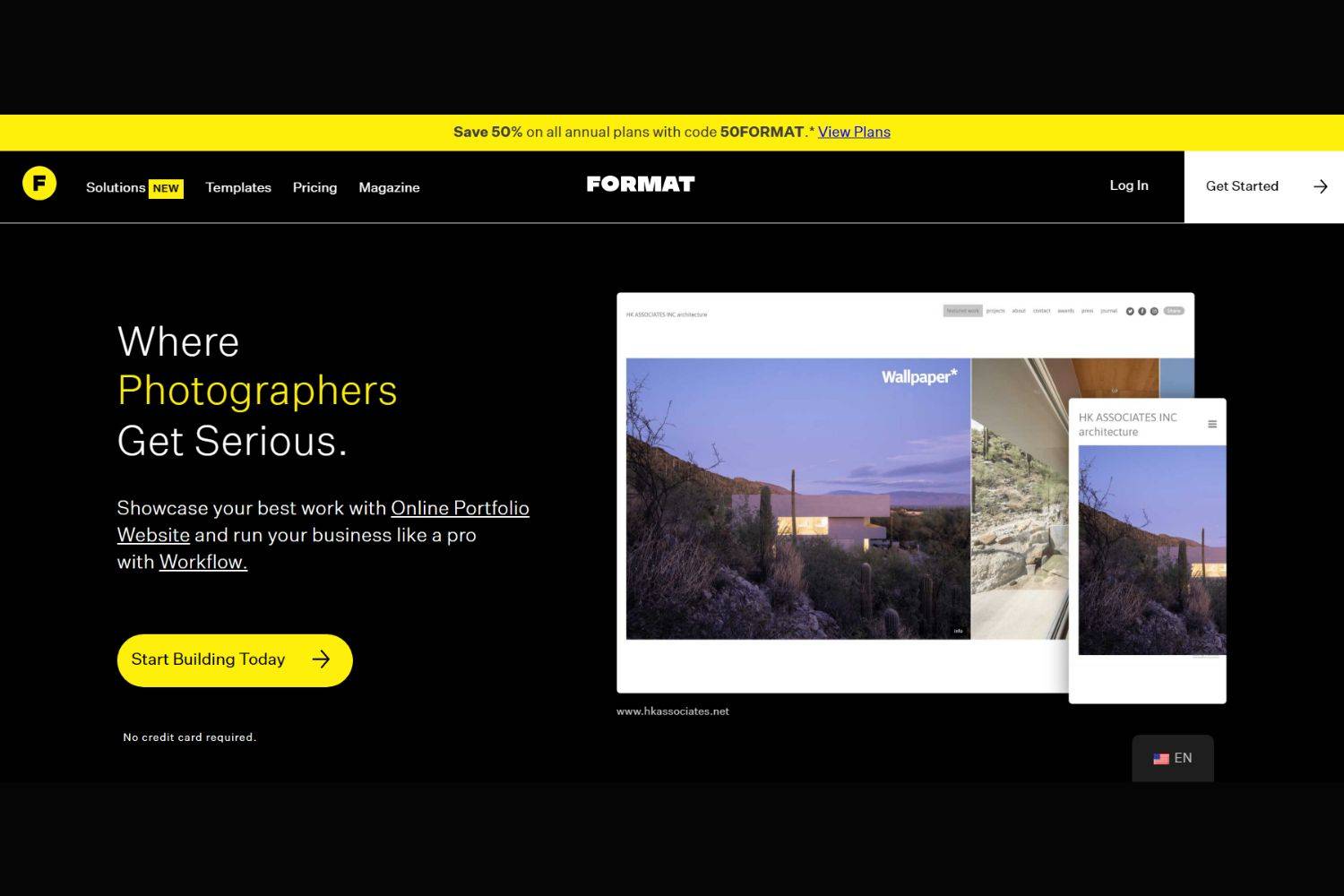 Image credit: format.com
Portfolio-focused platform with minimalist and clean designs.
Pros
Modern and minimalist templates
High-quality image display
Built-in blogging features
Cons
Limited e-commerce options
Lack of advanced customization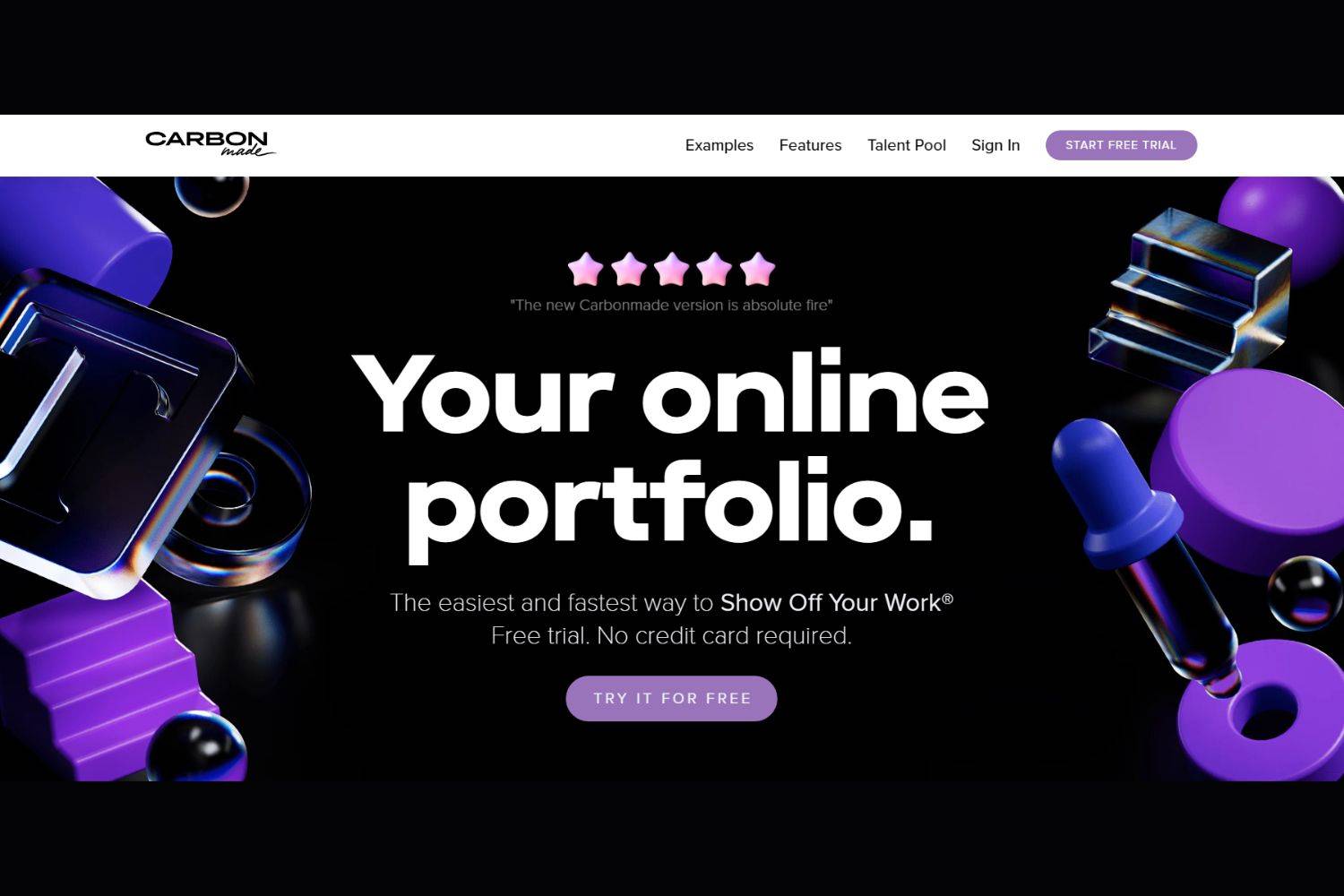 Image credit: carbonmade.com
Simple and elegant portfolio website builder.
Pros
Clean and visually appealing templates
Easy uploading and organizing of images
Social media integration
Cons
Similar appearance among completed portfolios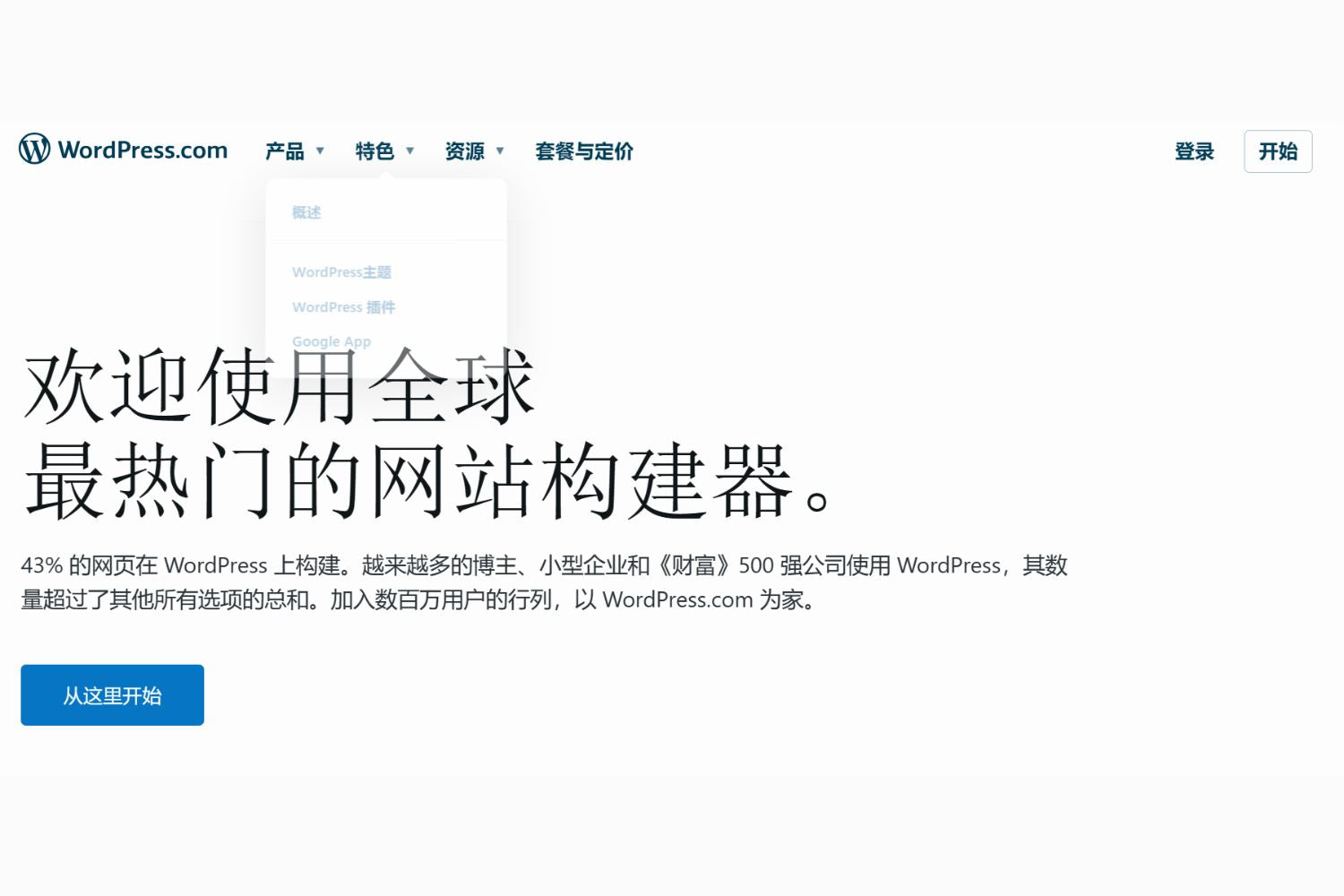 Image credit: wordpress.com
Versatile content management system for building photography portfolios.
Pros
Highly customizable with numerous themes and plugins
Strong SEO capabilities
Large community and support
Cons
Conclusion
Creating a photography portfolio website is essential to succeed in showcasing your photography skills and attracting potential clients. Having known some of the best photography portfolio websites, you can now decide on the right platform for your needs.
If you like this article, please share it! Be sure to join our FB Group: https://www.facebook.com/groups/Katebackdrops/ to share your ideas! You can also receive free articles, updates as well as discounts information from https://www.katebackdrop.com/ and our FB Group.